Although we found it apt for hiking more so than running (fit issues), we still consider the Altra Superior 4.5 a solid choice for daily runs on light trails. It's not at all incapable as a trail shoe. In fact, it's got really good protection, it effectively dampens unfriendly elements underfoot. And yes it bites! But be careful, it can be slippery on muddy sections.
Pros
True to size
Grip on soft ground & rocky trails
Superb protection
Cushioned for comfort
Extra insoles for extra protection
Great right out of the box
Gaiter attachments
Cons
Lockdown issues
Lace bite
Really wide forefoot
Altra Superior 4.5 review
This is a cushioned zero-drop trail running shoe, good for easy runs on light trails. I found it better for hikes than runs.
Who should buy Altra Superior 4.5
Buy this shoe if you're already familiar with zero-drop running shoes (if not, read our in-depth guide to heel to toe drop), have a really wide forefoot, and usually run on light (non-technical) trails. Not because it can't take it and protect your feet, but because the fit faces serious challenges, both width- and lockdown-wise.
Who should not buy Altra Superior 4.5
Don't buy this shoe if:
This is your first zero-drop adventure,
You don't need an extremely wide toebox (there are less wide Altra shoes, but overall, Merrell and Inov-8 might offer a snugger fit),
You're looking for a fast trail shoe (in this case, Altra Lone Peak 5.0 is worth checking out, if sticking to Altra altogether).
How Altra Superior 4.5 was tested
This review was written after logging 25 miles in the shoe. I ran on light trails (soft ground) occasionally facing rocky sections. I've tested the shoe in dry conditions and had 2 short mud runs.
Keep in mind I'm a forefoot striker who's already worn Altra (Superior 2.0) and has been wearing minimalist running shoes for 2 years. I prefer distance over speed, so I haven't done any tempo sessions in it and I don't think I could have given the bad foot lockdown.
Foot-shaped but too wide
This is something Altra takes pride in and for a good reason. They patented the foot-shaped design, meaning their shoes are actually shaped like your feet.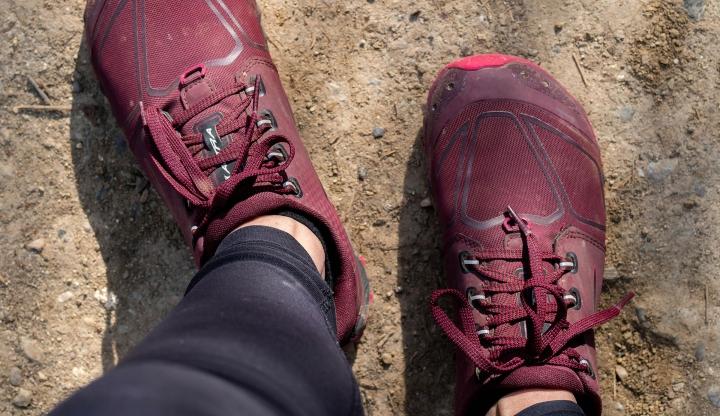 Altra shoes treat your feet as they are, not as a bag of bones that will adjust to anything. I love that.
But, even with a wide forefoot, this shoe was too wide for me in the toe area. I like to wiggle my toes mid-run, but I don't like all the extra space this shoe offers. It's wider than the Superior 2.0 and I wish I just bought the old version.
Disappointing foot lockdown
The lockdown on this shoe is horrible because:
The shoe is too wide in the forefoot area, so you slide a bit in it on uneven terrain and
The tongue and lacing design are too weird so you have to deal with a lace bite if you try to tighten the laces to secure the foot.
Superior 4.5 has superior protection
This is why Altra is great for those who love zero-drop, but don't want to destroy their feet or spend months transitioning. The shoes even come with extra insoles you can put underneath the regular ones, for extra protection.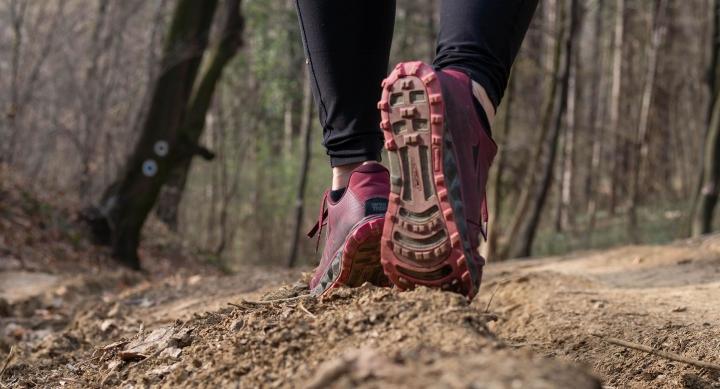 While they have a 0mm heel to toe drop, they are not as minimalist as possible, due to all the cushioning.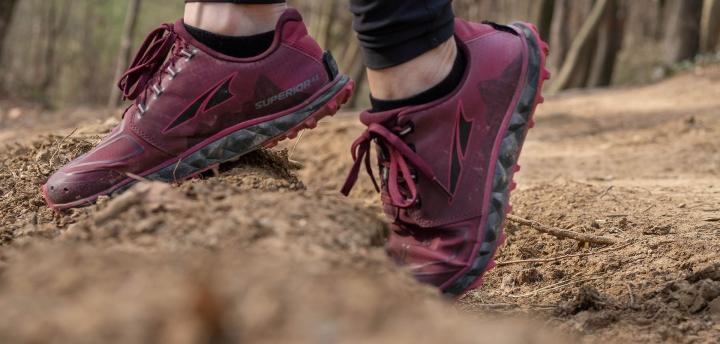 Even in Superior 2.5 which has seen at least 500km, I have never used those. And I've run even on technical trails. It's not only about the insole, but the midsole that is cushioned. It loves your feet!
Too warm to be a summer running shoe
Altra Superior 4.5 isn't breathable enough, even in early spring.
I bought this shoe because I loved how the Superior 2.0 was breathable. However, the upper has been changed completely, now it's more like nylon, it's stiff and doesn't breathe well.
When you look at the shoe, however, it looks breathable, along with those drainage holes - like it's made for spring/summer time and trail playtime. It's not.
Lacebite on Altra Superior 4.5
There's is no extra lace hole. This is OK because this hasn't been an issue with other Altra models. But, the tongue design is weird - one side of it is basically just an extension of the upper, while the other side is regular.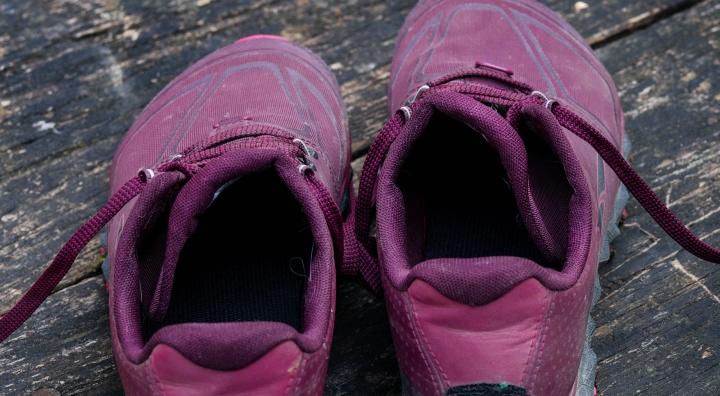 When you try to tighten the laces and feel the proper midfoot lock, laces bite into the tongue and you can feel them, right at the top where you tie a knot. You can't adjust this, it doesn't matter how much you tighten them in other areas, here - it always bites.
For a shoe that doesn't have an extra lace hole, these laces are too long. You can feel them every time they touch the midfoot midrun.
No break-in period needed
Ready for a run right out of the box! Keep in mind, if you're new to this, you shouldn't start running for the first time in a zero-drop shoe without a transition period.
When choosing running shoes with a 0mm heel to toe drop, they tend to be significantly different from one brand to another. First-timers usually experience a 0mm drop as a negative drop, but with Superior 4.5 there's nothing too extreme.
The 0mm drop is noticeable, but the shoe is cushioned, it even has arch support - you can feel that tiny soft arch.
Works wonders with gaiters
While they are not included in the box, when bought separately, the gaiters work really well.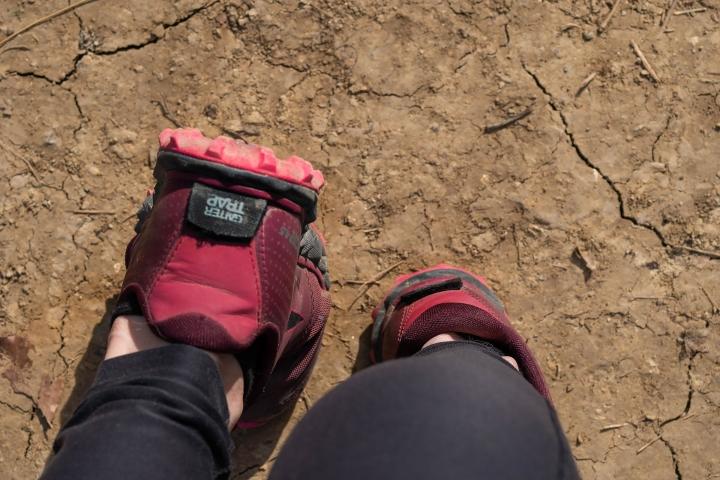 The shoe has gaiter attachments both in front and back. Make sure to take care of the velcro after using it, so it doesn't clog mud.
Goodbye, tiny rocks, leaves, debris and extremely dirty socks!
Not a mud shoe
While it sheds mud rather well, the traction is not satisfactory. I kept sliding and sliding.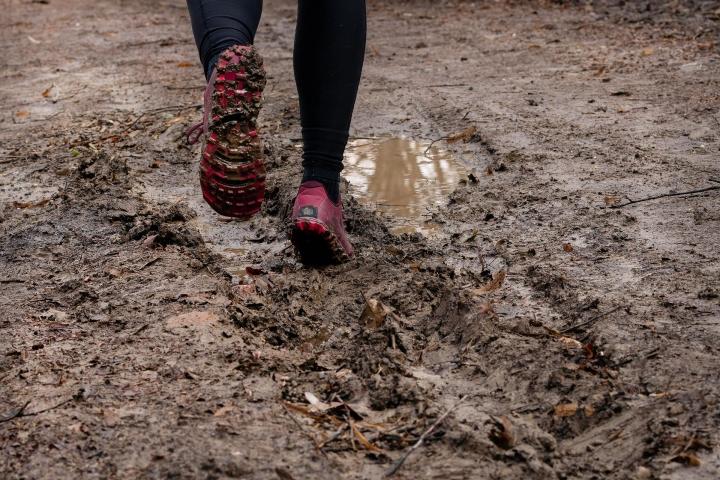 Also, good luck cleaning the shoe after a mud run.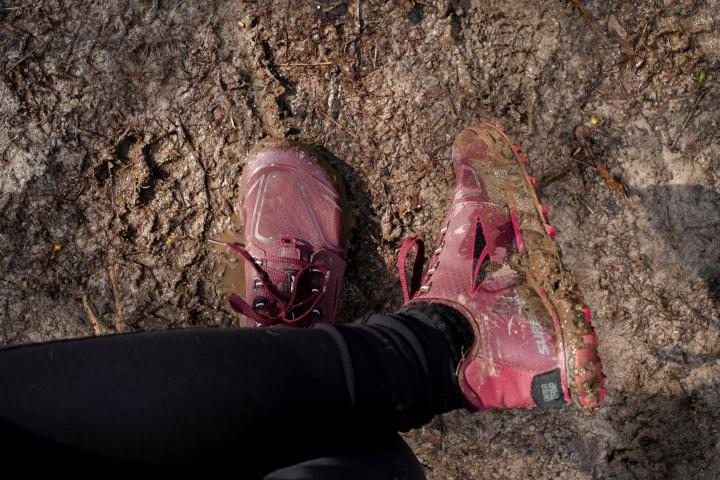 The midsole design (look at those tiny pyramids) makes it real trouble.
Not the best solution for night runs
The reflective elements are there but are position only on lace loops.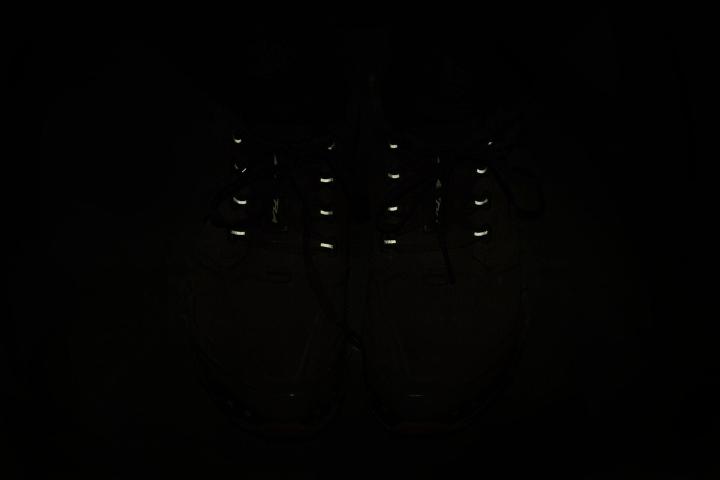 Chances are, only someone in front of you will see you better. What about behind you?
Difficult to put on
Since there's no heel loop these are rather difficult to put on. Already after a few runs, I noticed the heel counter area showing signs of wear.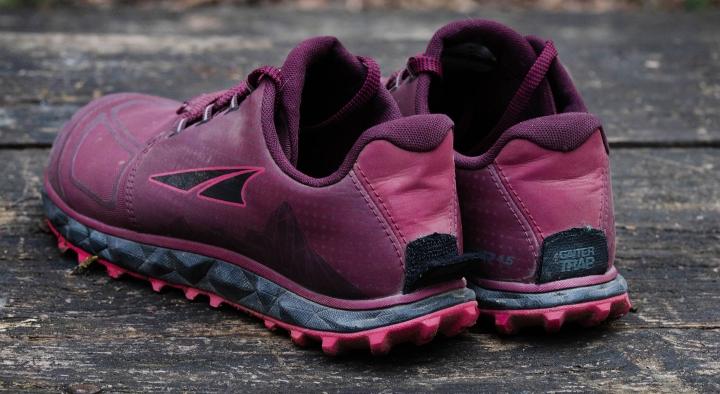 Don't rush it and use a shoehorn or do your best at loosening up the laces.