If you want one shoe for everything - daily runs and occasional races - the Altra Rivera is what we'd suggest. It's cushioned, stable, and responsive enough to get you through the paces! And to test its claims to versatility, we hit both the road and trail (single-tracks), and it did awesome! The only issues we had with this shoe were the heel slips and the laces coming undone.
Pros
Lightweight
Comfortable
Responsive
Stable
Versatile grip
More fit than other Altras
Durable
Cons
Laces become untied
Heel slippage
Altra RIvera review
We all know Altra for the brand's natural foot shape and balanced cushioning properties. Altra offers ample room for all those fine metatarsals to spread out evenly.
The Altra Rivera is a perfect lightweight "do-it-all" option offering Altra's natural fit, superior comfort, and added responsiveness. This is a neutral and flexible shoe that allows for the road feel and will move with you as you shift in all directions.
Who Altra Rivera is (not) for
A great choice for runners looking for a cushioned zero-drop "do-it-all" shoe. It works as a daily trainer but can hold up for an occasional race as well.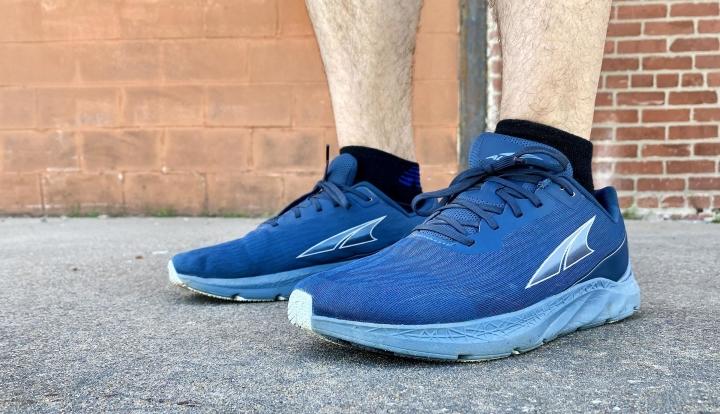 Look away if you're looking for a:
Altra Rivera offers a stable ride
The overall shape of the outsole is that of a natural foot rather than a traditional pattern.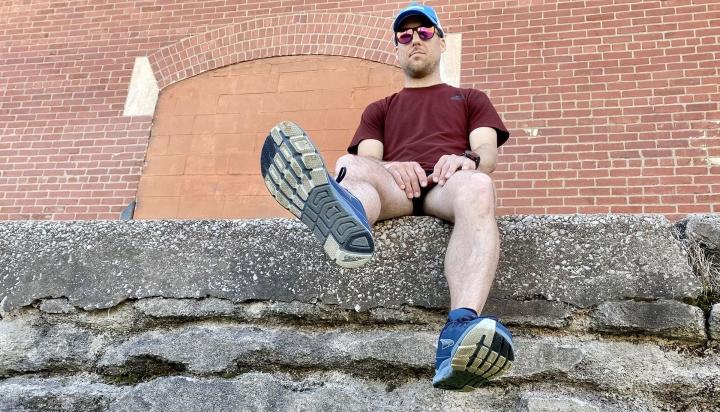 This offers a nice wide base from heel to toe and was helpful when transitioning from various surfaces, angles, and elevations.
Snugger than your average Altra shoe
In the new Rivera, my toes were able to move freely and plant themselves in a wider and more stable position in the forefoot area than the last dozen shoes I've worn from other brands.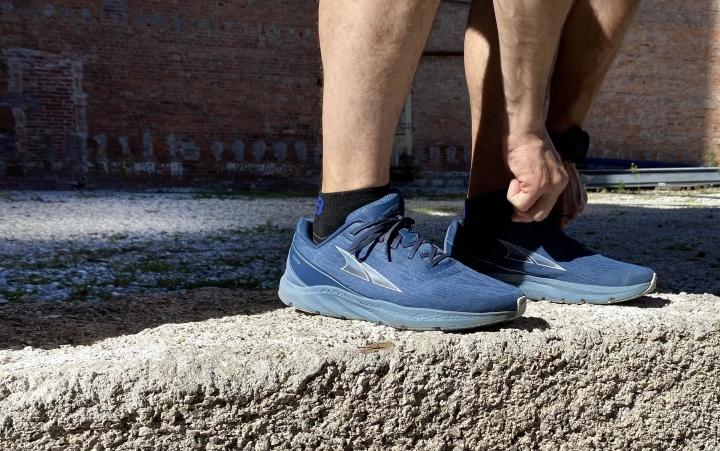 Altra has, however, slimmed the overall fit of this model compared to other Altra shoes I have experienced such as the Torin line. So, although the base elements are there (i.e., zero-drop, wide toe box, etc.) the fit is snugger than what Altra fans are generally used to.
Double knot is a must
Eyelet holes contain welded overlays for strength that is now an industry standard across most competitive brands. I did note, however, the laces would untie during normal foot movement if they were not double knotted.
Sometimes the little extra attention to this detail earns extra positive points. This is not a huge concern if you are okay with making sure to double knot, however, the fewer things I have to worry about on my runs the better.
Heel slips in Altra Rivera
A small rubber overlay is present around the back of the heel to offer a bit of structure to the wide heel counter. The wider heel counter did allow my heel to slip out slightly but was something I forgot about the longer I would run.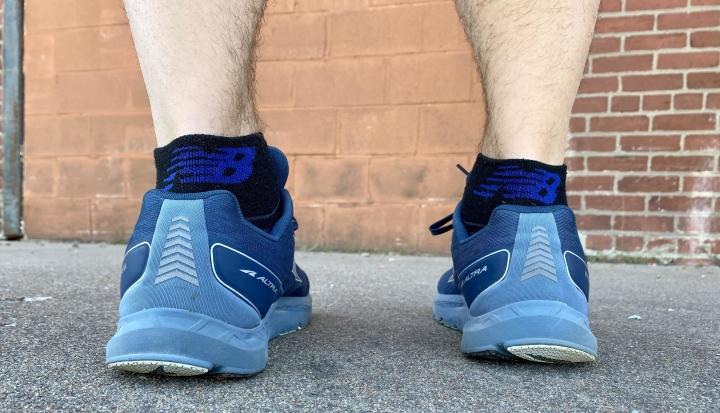 I had this experience in the Torin 3.0 as well and wish Altra would do something to counter this issue. Maybe more cushion within the internal heel area might be justified.
No hot spots!
The upper is interesting. It uses tightly engineered mesh that is both flexible and comfortable with no presentable hot spots anywhere.
Great for roads and single-track trails
Overall, the Altra Rivera is a versatile shoe that worked well in all terrains including gravel, roads, and single-track trails of the unknown.
The shoe's lightness and flexibility allowed me to pick up the pace when needed all while not feeling beat up the next day on a long run.
The tread contains grooves throughout that allow small pebbles and rocks to get stuck on nearly every run containing any sort of gravel.
Cushioned, but allows for the road feel
With a 28mm stack height, the Rivera offers plenty of cushion for the long haul without feeling bulky or heavy.
That cushion consists of Altra's EGO foam that allows for ample protection underneath the foot while still maintaining a streamlined and responsive feel.
A hardy construction
Altra seemed to keep its outsole simple yet at the same time very durable with the quality of rubber compound. I see it outlasting the rest of the shoe's materials for sure.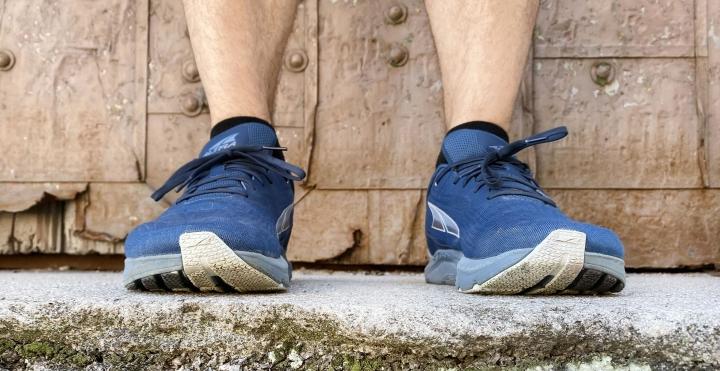 One could expect to easily get 300-400 miles out of the Rivera.
Stay healthy!
If you are new to the zero-drop craze, I highly recommend transitioning slowly into them to avoid injury. Allow yourself to gradually rotate these shoes into your running schedule with shorter distances first.