Anyone who's heard of Altra's religious commitment to the zero-drop running shoe will know a lot of what's up with the Altra Provision 6. This mid-cushioned, zero-drop stability shoe continues Altra's core line while continuing to add some unique features. If you're new to the zero-drop scene, we've got you covered in this review too.
Pros
Fits true to size
Very light for a stability shoe
Great for wider feet
Ingenious stability system
Incredible grip
More stability in the outsole
Good cushioning for a zero drop shoe
Great to have in a rotation
Good durability
Consistent flex in all conditions
Cons
Forefoot may be too wide for some
Getting a good heel lock can be hard
Orthotics may not fit properly
Altra Provision 6 review and lab test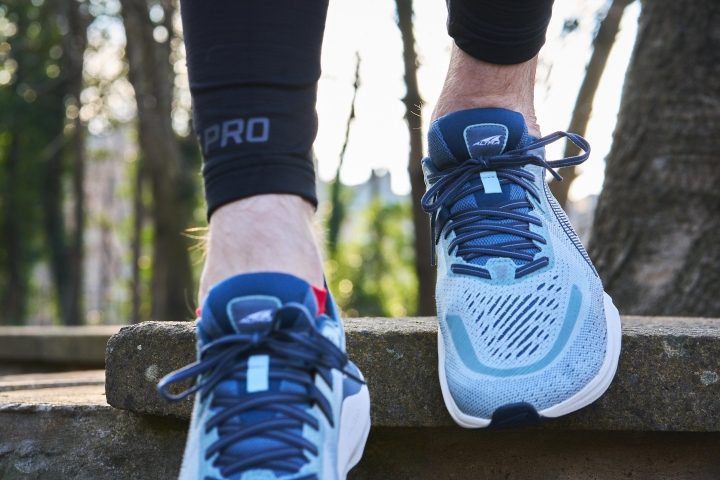 Provision 6 has seen a lot of updates from its predecessor, it's lighter, has a softer midsole, some intense grip adjustments, and a return to the "foot-shape" design of the shoe. It's a go-to for zero-drop enthusiasts and this reviewer's choice for a first dip into the zero drop world.
Who the shoe is for
The Altra Provision 6 is a perfect daily runner for those tempted by the promises of the zero-drop movement. Using a unique take on adjustable pronation correction the Prov 6s are great for overpronators who want to get a dialed in feeling on their daily trainers.
Who the Altra Provision 6 is not for
You may want to look elsewhere if:
You run neutral, Altra has lots of non-stability options. Our favorite is the Altra Torin 5
Soft stability for those feet is your prime concern, the Paradigm 6.0 offers more cushioning
A new upper design on the Altra Provision 6
The first word people who have run in previous Provisions usually say is smaller. The upper on the Provision 6 has been tailored to create a slimmer fit. With a forefoot that's 102.1mm it's still wider than most, but the heel cut is only 66.8mm which is nearly 10mm slimmer than the average.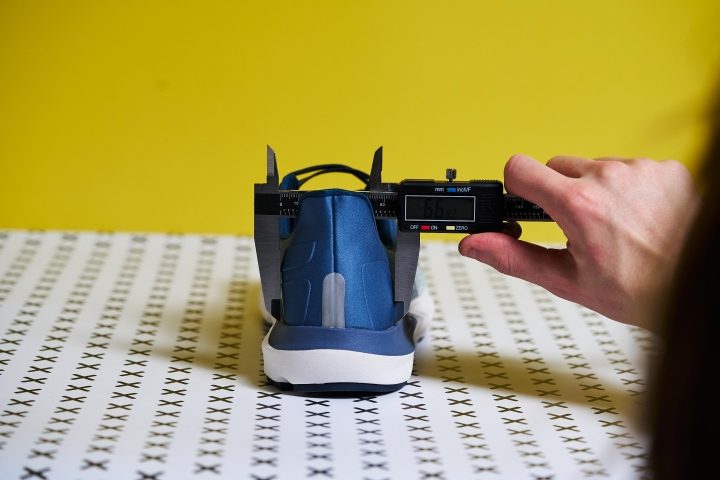 The tight heel cup comes into play specifically with the lacing system, but the thinner design is still very roomy in the forefoot, anyone with wider feet will be pretty happy. I have narrow feet and found my forefoot sliding into the anterior of the shoe a little.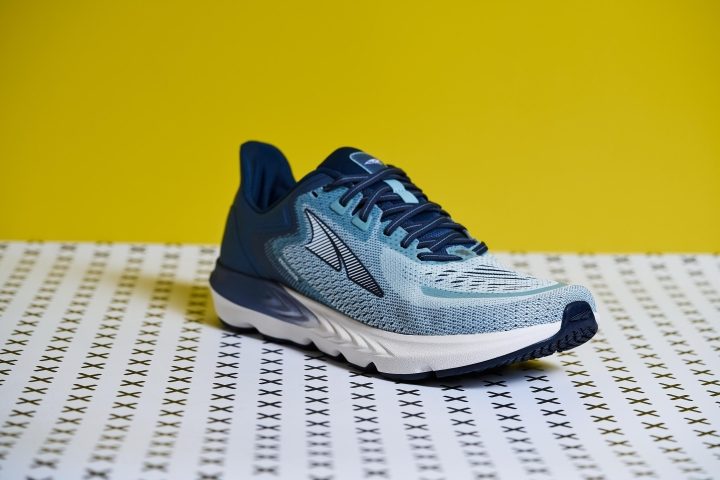 This was a little uncomfortable at first, but I got used to it over time. I wonder how much it affects the motion control, however. Moreover, because of the shape of the shoe, you'll be hard-pressed to find orthotics that fit properly in them.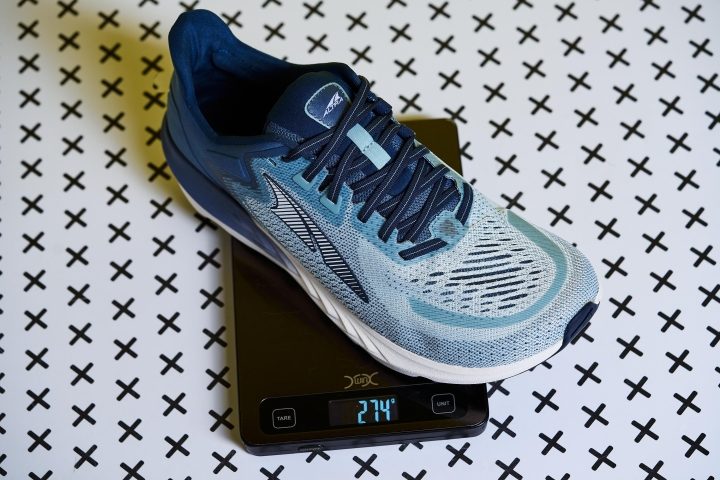 Overall though, the Provision 6 is super light for a stability shoe, at 9.7oz (274g) it's one of the lightest, especially for the amount of cushioning on offer.
Personalized stability control is legit on the Provision 6
The overpronation control on the Altra Provision 6 took me a bit by surprise and required a bit of exploration to figure out exactly what was going on.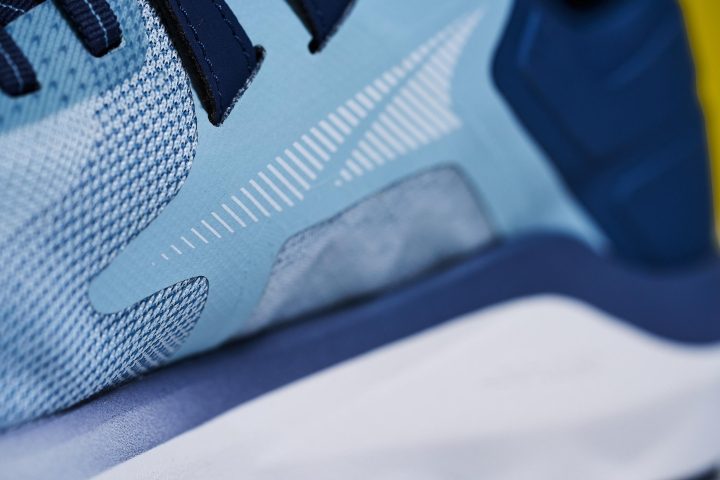 Essentially there are two straps connected to the lacing on one side and the guide rail system on the other. When you tighten the laces the straps engage the guide rail, so the tighter you lace, the more stability control you get. It's a pretty novel idea, and at first glance, it could just be a gimmick.
As an overpronator that wishes the New Balance 860 v12 would calm down a little bit, I was curious. Changing lacing through my runs showed that it actually works. With some playing, I found the kind of support that I liked, and even on days when I was feeling a bit achy, I could dial up the support.
The fit requires some experimentation
A personalized guide rail system that depends on the lacing raises the obvious question "What if I want less support but a tight fit?" If, like me, you would think a strong tongue gusset and sock liner would save the day, prepare to be disappointed.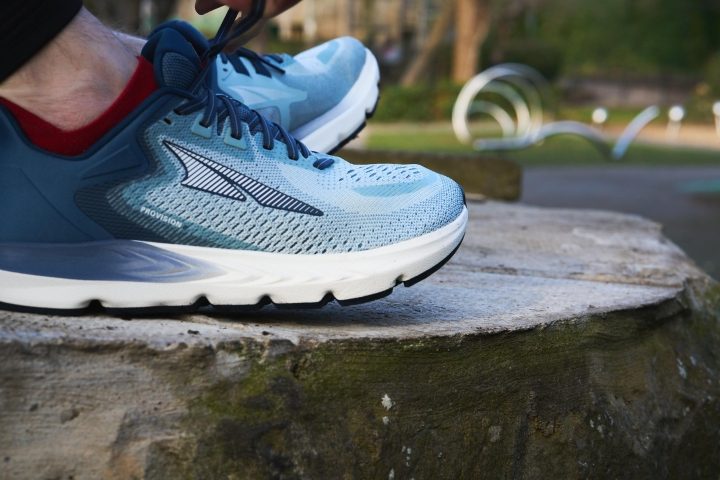 No gusset, no sock liner, and only two eyelets above the straps. What's more, if you use both eyelets you run out of lace to tie a proper knot. It's therefore quite difficult to get a secure fit with some configurations and when you do there's a bit of bite along the top of the foot.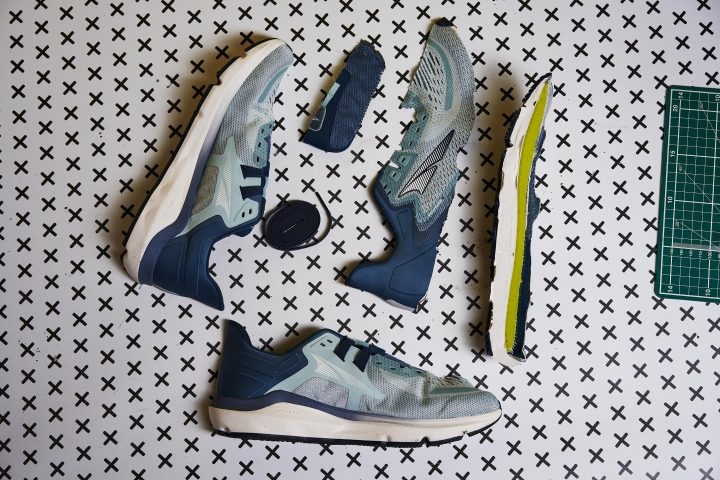 Moreover, getting both shoes feeling the same takes practice. I found myself taking 10 minutes to lace up before a run, which is less than ideal.
A softer midsole, if you're used to Altras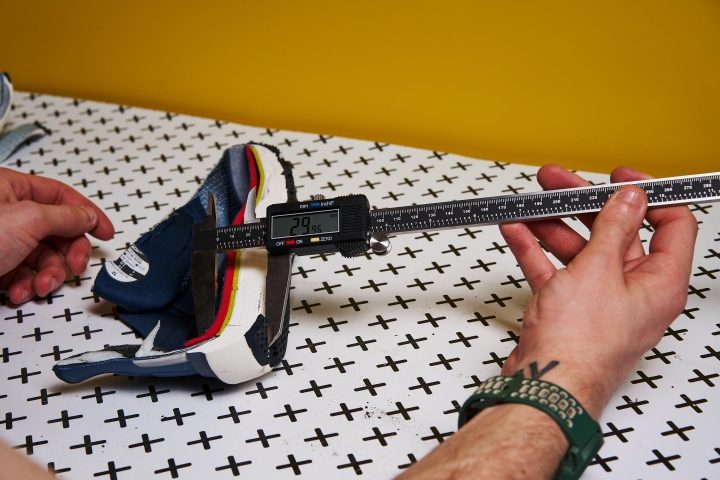 Before testing the Provision 6s I read a few other reviews online and spoke to some of the other zero-drop followers at RunRepeat. I saw lots of excitement about the "huge amounts of cushioning" in the newest version. The way it was presented, I was expecting a run like the Hoka Bondi or maybe the peppiness of the Pegasus 38.
So imagine my surprise when I started my run and felt the energy sucked out of my stride. Everything seemed slow and like effort. At 49.0 HA with 29.96mm of heel stack height and 29.18mm in the forefoot, it's not a surprise at all. 49.0HA is a fair bit about the overage score of 41.6HA.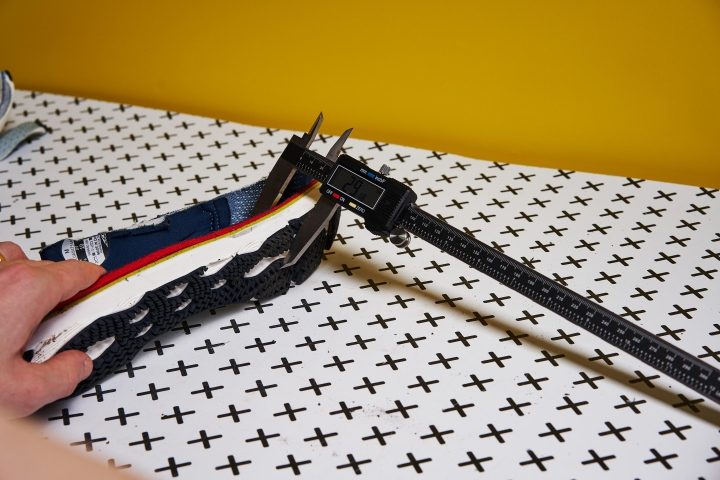 I'm going to put it down to experience. The whole point of a zero drop shoe is that you're forced to engage your calfs more to get a proper heel strike and toe-off. Once I started focusing my stride in this way, things felt a lot better. Still not Hoka still cushioning, but I could definitely feel more cushioning than the beginning of the run.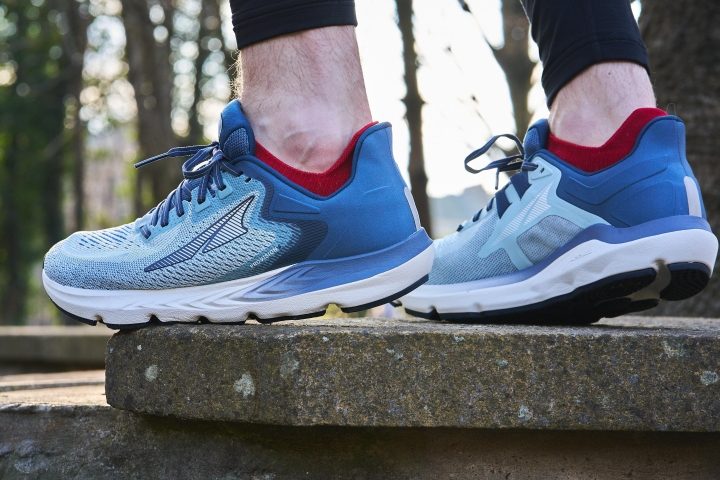 So I reckon that anyone used to Altra's or other shoes like Vivobarfoot will really notice the cushioning, and newbie's to the realm like me might want to choose these for a softer introduction.
A little stiff, but reliable
With the relatively low profile of the shoe, I was expecting them to flex a lot more. In our lab testing it took 39.0N to bend the shoes to 45°, the average is 29.0N. Similar to the cushioning, you only feel the flex if you really think about how your stride is working.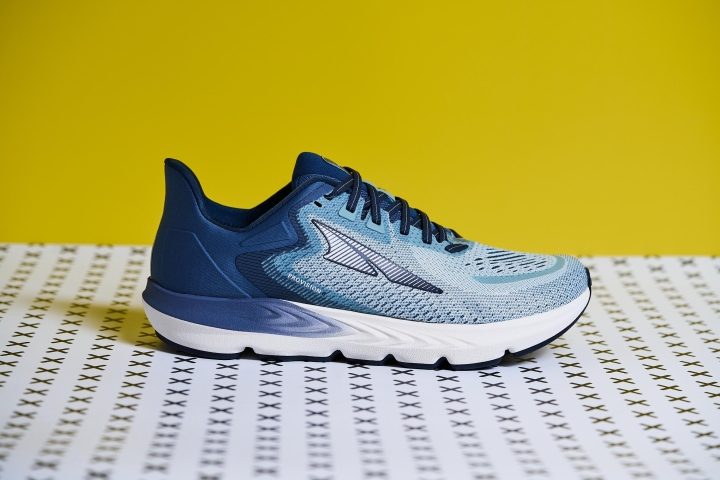 Ultimately this is a good thing, I'd really recommend at least having a pair of these in rotation. Check out our Running Shoe Rotation Guide & Tool here!
The Altra Provision 6 has an intelligent grip
Although I'm not always a fan of exposed midsoles, I'm going to give Altra a pass today. The implementation of their chunky 5.7mm rubber outsole is phenomenal. Not only is this keeping you secure and stuck to the tarmac, both wet and dry, but Altra has even worked motion control into the outsole.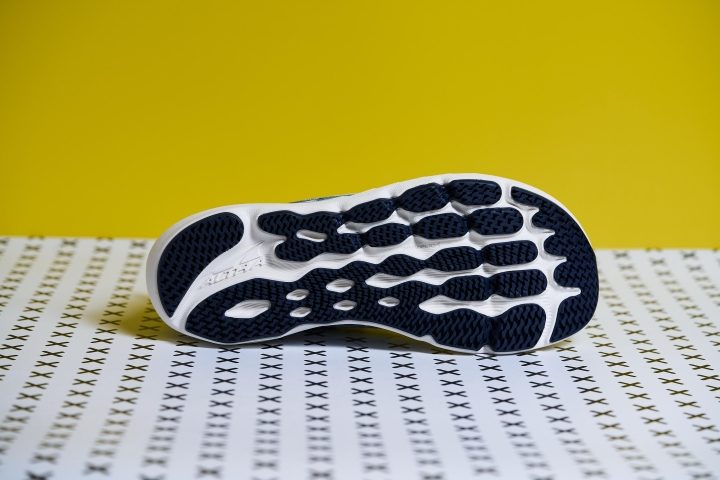 The thinking is that by adding more rubber under the sections of the foot that should be in contact with the ground longer, the outsole can control your stride and therefore correct it.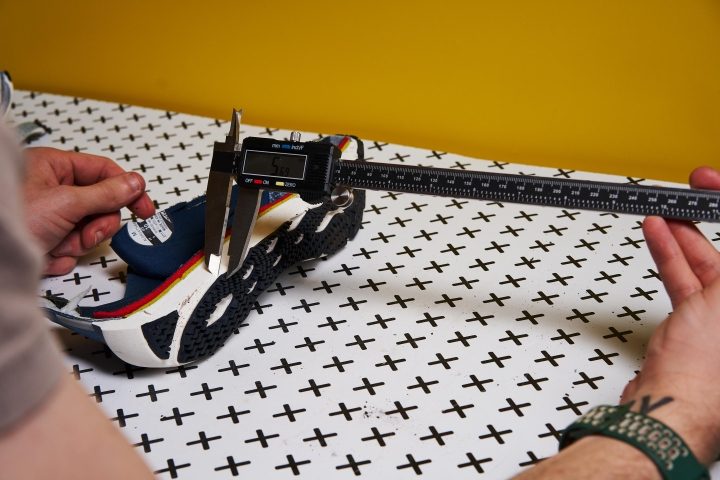 As with everything with the Altra Provision 6, there's a bit of a learning curve, but once I got the hang of it, I found the Altra's gave me a great and enjoyable run without the sort of overbearing stability I'm used to.
Conclusion
They're definitely different, but the Altra Provision 6 have a lot of really interesting and unique feature in them that make them a seriously attractive option.
Whether you're a zero-drop purist or just want to spice up your shoe rotation and keep your muscles guessing, these are pretty damn fun to run in.