New Balance's stability running shoe provides amazing support for overpronators. Ever improving, the v12 has brought some new technology into this shoe while bringing back some of the features of the old upper.
Pros
Excellent stability shoe
Good lacing
Looks the part
Comfortable
Consistent ride in any condition
Good grip
Perfect daily runner
Cons
Runs half a size small
Heel counter is not for everyone
Quite heavy
New Balance Fresh Foam 860 v12 review and lab test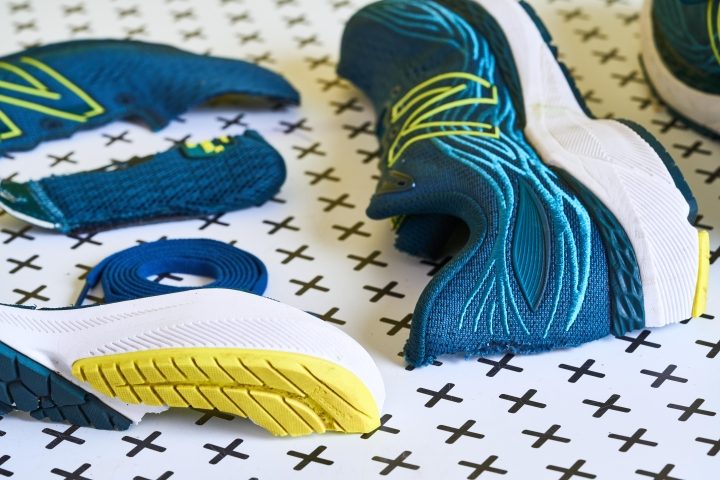 The 860 v12 is a strong, supportive stability shoe that offers a lot of underfoot cushioning and plenty of correction for overpronators.
If you're someone who needs a reliable shoe to help your form, the v12 is everything we love from the New Balance 860 line with improved comfort and a better fit.
Who the shoe is for
The New Balance Fresh Foam 860 v12 is a shoe that's ideal specifically for runners who overpronate (heel rolls outward). The 860 is a daily trainer, so better suited for recovery runs or slower-paced training.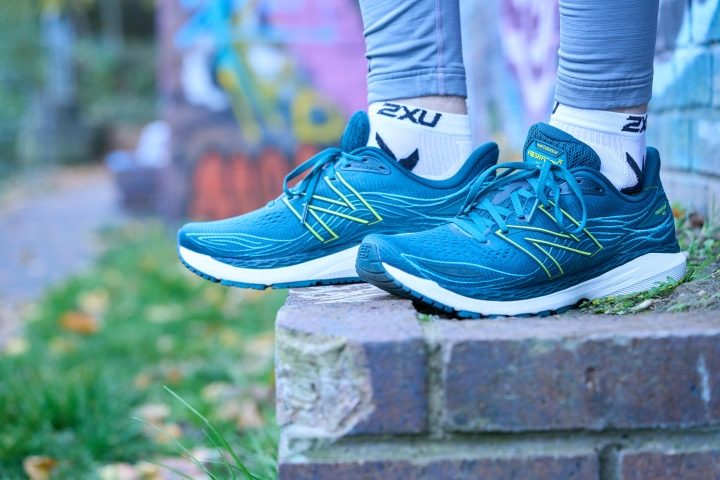 Who the New Balance Fresh Foam 860 is not for
It's probably best to avoid the 860 if:
Back to a secure heel design for everyone
The New Balance Fresh Foam 860 v11 introduced a new, exciting-looking heel design with a high flare and a deep, molded heel cup. While great for some it had issues with lockdown for many.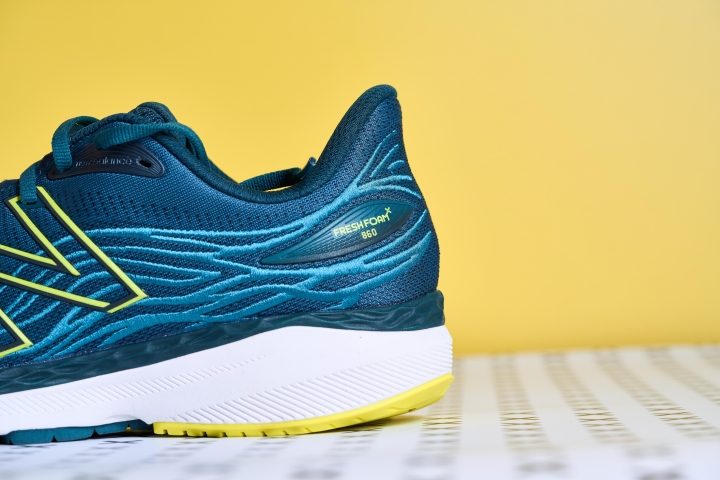 It's great to see New Balance listening to consumers and returning to a more minimalistic heel. They seem to have split the difference and still have some flare and depth but I found the heel lock to be superb in this version.
The New Balance 860 v12 get the sizing right
It's a relatively new thing for me to see New Balance fit true to size, but the Fresh Foam 860 does it. Finally, the sizing feels right and the shoe is comfortable in my size. Now it would be great to see New Balance running shoes get consistently true sizing!
What's more, the 860 is no longer narrow. With previous versions, my feet (which are quite narrow) felt claustrophobic in the upper and I can imagine it being worse for wider footed runners.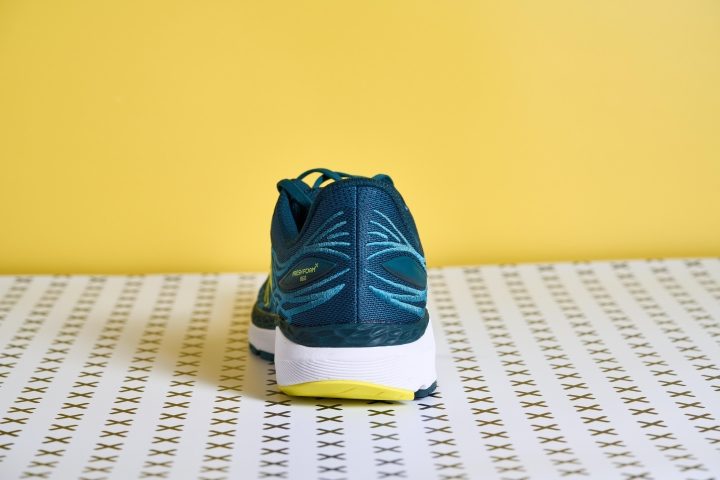 Now there's plenty of room in the toe box and forefoot for me.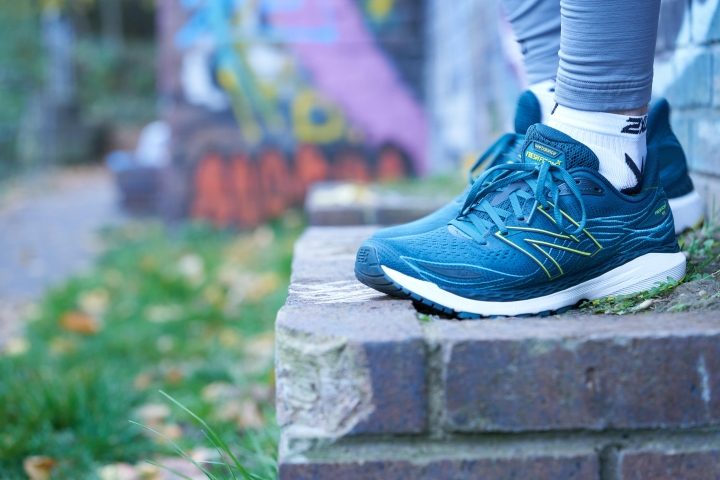 A classic looking upper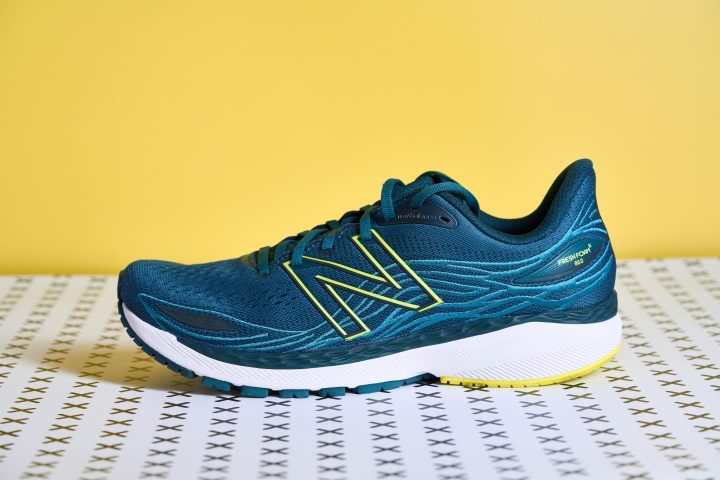 With a more classic silhouette, it might have been easy for the Fresh Foam 860 v12 to fade into the background, but thanks to a nice choice of either vibrant or muted colorways this isn't the case.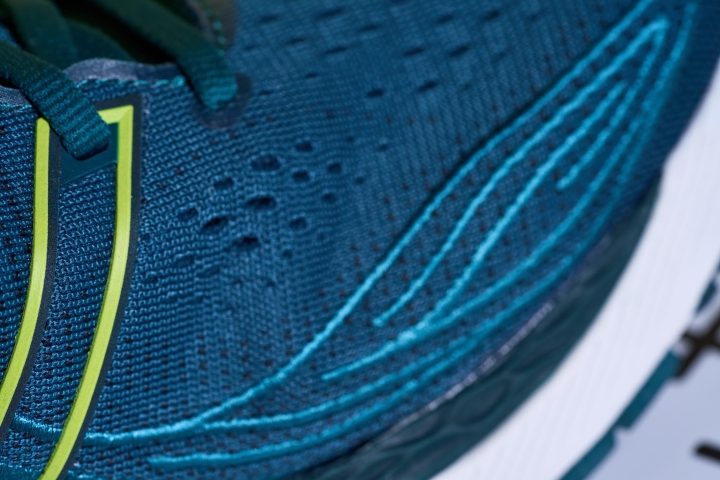 I particularly like the embroidered detailing that recreates some of the midsole textures on the upper.
The New Balance Fresh Foam 860 v12 keep the lacing simple
With running shoes in the 2020s, you'll often have speed lacing thrown in. Not with the 860 v12 though, keeping their lacing system from the last iteration the lacing is simple but secure.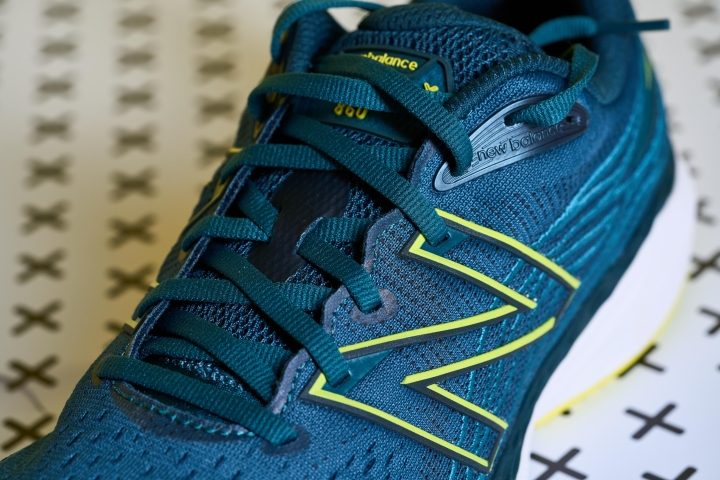 With quite stretchy, flat laces, the shoes don't come undone too easily, I found a simple single-knot was enough to keep me in the shoe throughout my run.
Technically the New Balance Fresh Foam(x) 860
With complaints of dense, stodgy cushioning underfoot in the 860 v11, the v12 now features an updated foam construction. At 11.6oz (329g), this version is slightly heavier than its older sibling, so there's no improvement there.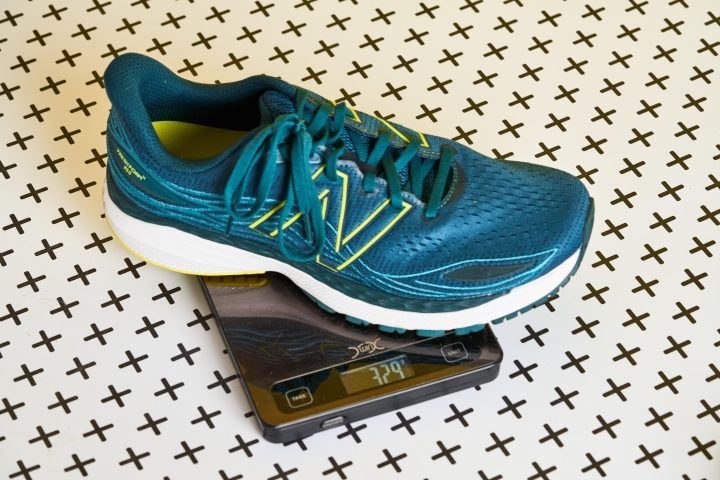 The new foam adds a faint amount more cushioning than the v11, but is still quite firm. To be honest, I expected this from a stability shoe.
With multiple densities of foam (I counted 3), and corrections to roll your stride correctly, it would be difficult to find a super-soft shoe. It's also definitely softer than more minimal shoes out there.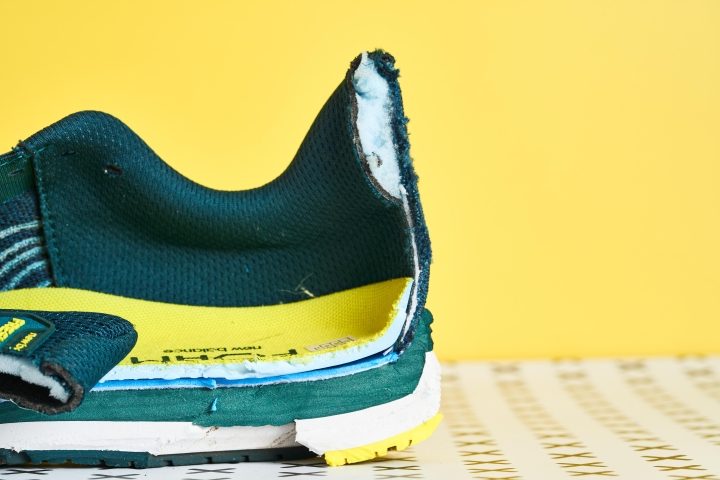 A super consistent ride
More than anything I prefer the firmer ride. The foam actually makes for a super-consistent ride, I found myself taking these out more frequently than most shoes that I review because they're so capable over long distances.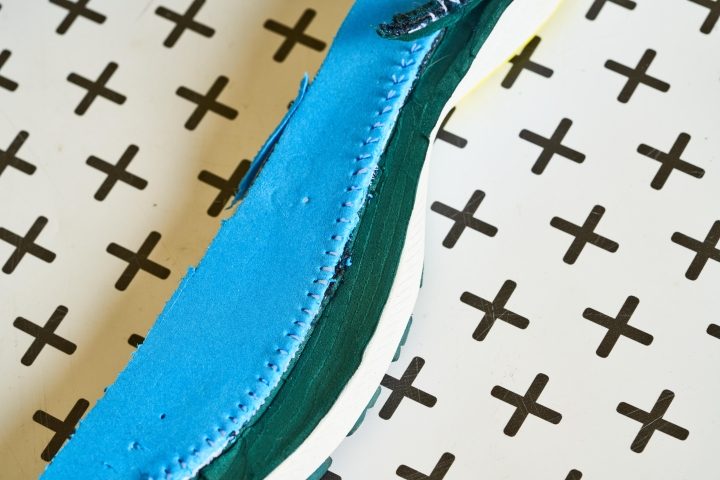 The foam has a durometer (hardness) of 32.3 HA, still above the average of 24.1HA, but much less than the v11's 41.8HA. After 20minutes in the lab freezer that durometer increased to 40.2HA, which is a difference of 24.4%.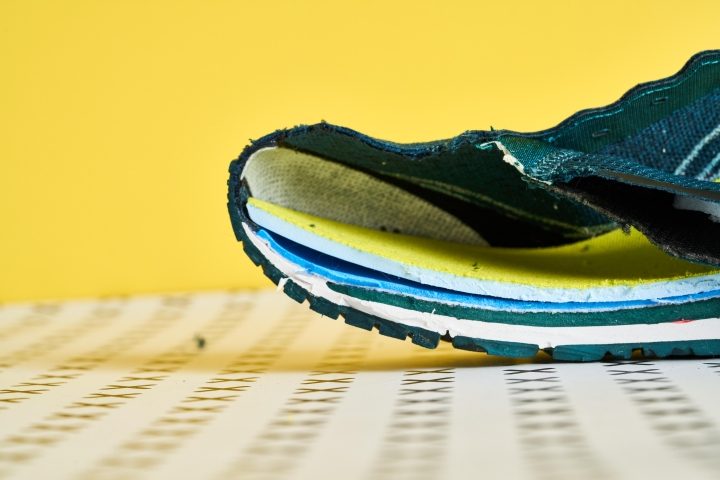 The flexibility of the shoe at room temperature was 27.1N (force used to bend shoe to 45°) and 31.9 after the freezer.
That all means that the New Balance Fresh Foam 860 v12 has little change in ground feel in a variety of conditions, which makes it a perfect shoe to use any day you need to get out and clock in the miles.
Solid stability in the New Balance Fresh Foam 860 v13
The shoe's main selling point is its stability technology. New Balance keeps it relatively old school, with a dual-density midsole, incorporating a firm medial post to force your foot back outside when it rolls in.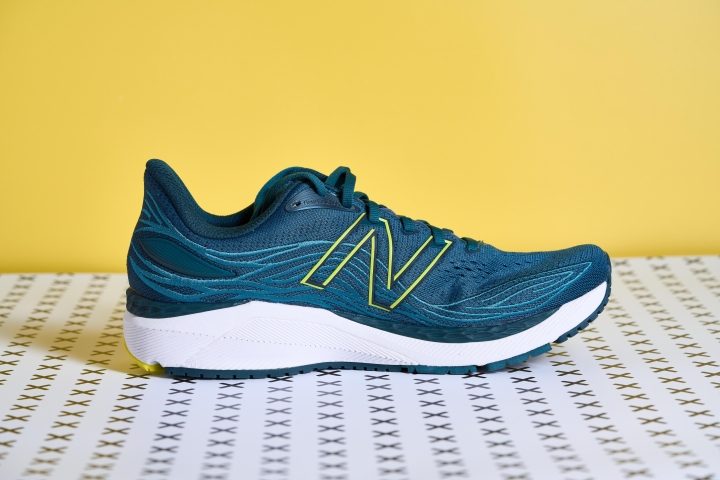 Force is definitely the correct term because you can really feel the 860 v12 get to work if you're form isn't right.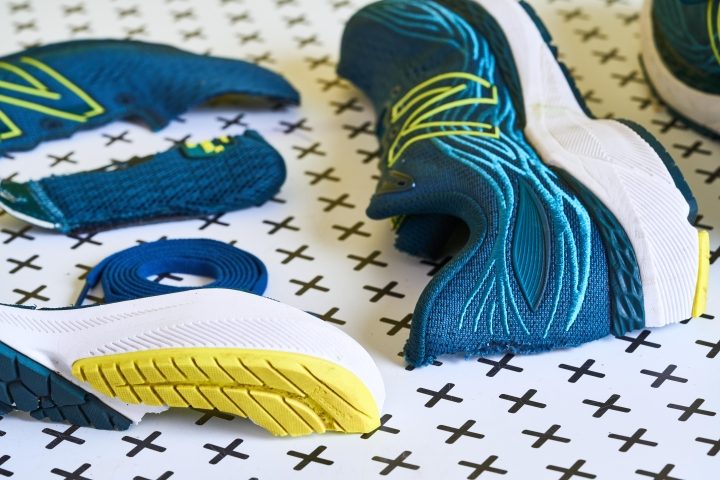 Moreover, many stability shoes try to correct both directions, to help supination and overpronation as well as account for overcorrection. The 860s don't do this which I prefer; I'd rather have a specific alignment option, than a jack-of-all-trades shoe.
The 860 v12 grips anything
With the promise of all-conditions running comes the need for all-conditions grip. Luckily the New Balance 860 v12 has a chunky 4.6mm rubber outsole that has no issues with any surface that I found come rain or shine, and there's plenty of both here in Scotland.
Definitely not a racing shoe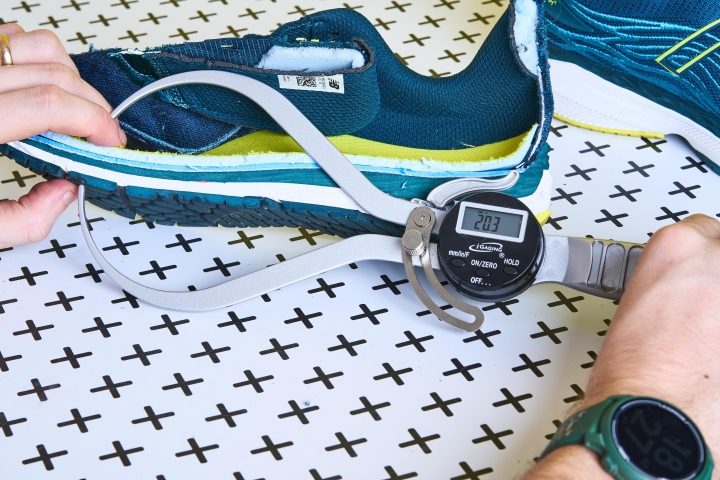 With a stack height of 20.3mm in the forefoot and 34.2mm in the heel, there's a lot of foam between your feet and the floor, meaning the 860 was never going to be a lightweight runner.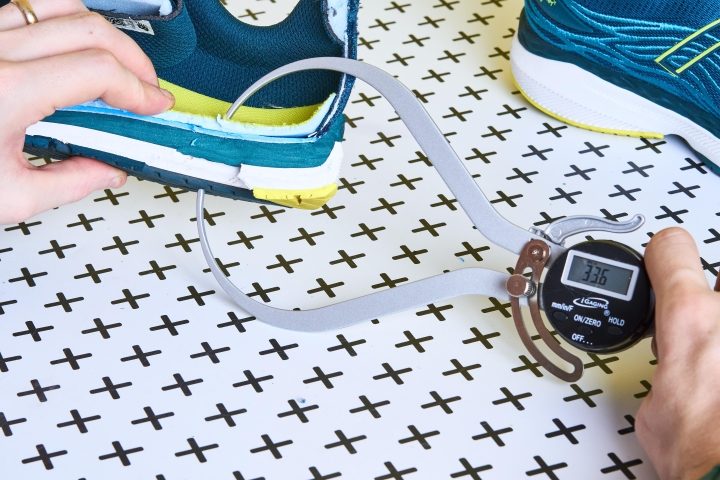 As I've said though, the 11.6oz (329g) stability shoe is a daily shoe, not meant for races and tempo runs. I actually like it when a brand leans into the purpose of the shoe rather than trying to hit every mark.
Conclusion
The New Balance Fresh Foam 860 v12 sees a return to older silhouettes, which is probably a good thing for most users. New Balance is sticking true to the promise of the 860 line which is a stability shoe that offers support, comfort, and a consistent, year-round run.