Bridging the gap between running shoes and sneakers, the Adidas 4DFWD 2 boosts an exceptional, innovative 3D-printed midsole. This new version has an updated upper, a better fit, and traction, making it more convincing for running, yet still grabbing all the eyes when worn casually. Designed with 50% of recycled materials and exceptionally long-lasting, it's definitely a cool choice, not only for Adidas fans.
Pros
Unique midsole construction
Supportive fit
Comfortable in-shoe feel
Good grip on roads
Extremely durable
Plenty flexible
Stunning design
Environmental-friendly
Cons
Not for the budget-minded
Very heavy
Not for wide feet
Some breaking-in required
Who should buy Adidas 4DFWD 2
This distinctive offering from Adidas is a solid option to consider if you are a sneakerhead and want a running shoe that looks, and indeed is, very cool, for your casual and daily runs, or to use all day.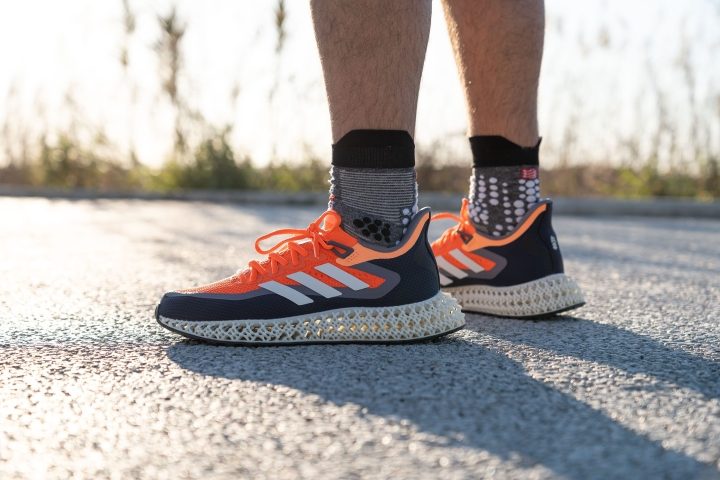 Who should not buy it
If you want an affordable option, the Adidas Adistar ($130 MSRP) is a better choice for you.
And if you need something lighter instead, have a look at the Adidas Adizero Boston 11 (80g lighter in a men's US 9).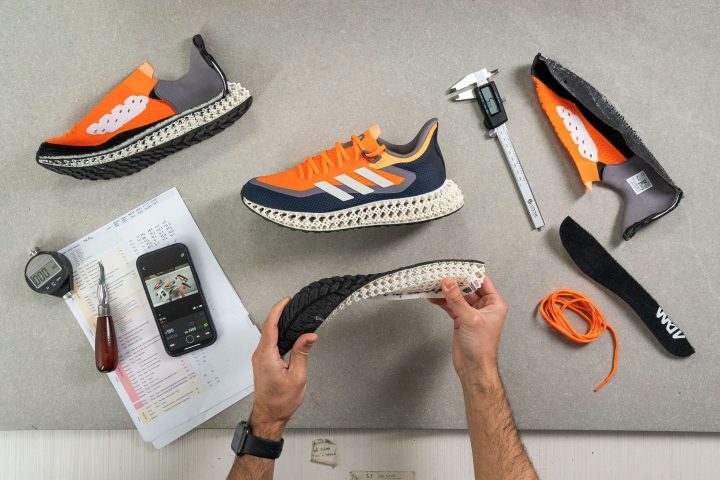 A foot in two camps
Judging by the reviews it has garnered, this model makes for a great choice both as a sneaker and as a daily shoe for short and slow runs. However, it is equally capable of longer efforts, where one can get the most out of its futuristic technology.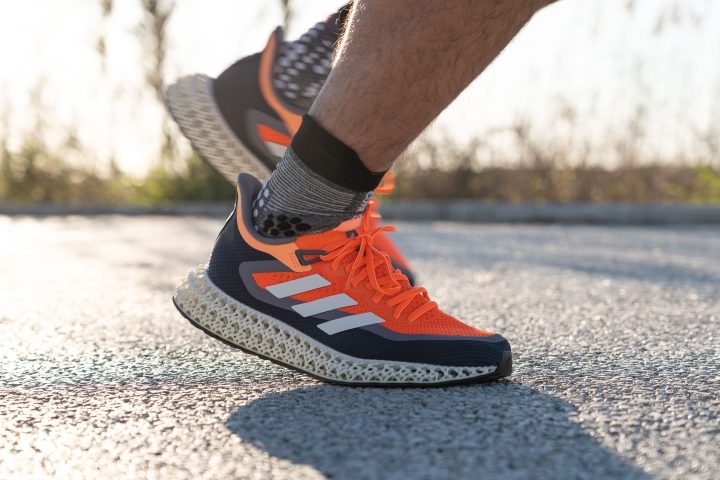 Thumbs up for the upper
According to wearers, the knit-mesh upper is "very comfortable, a very snug experience" and provides a "glove-like fit."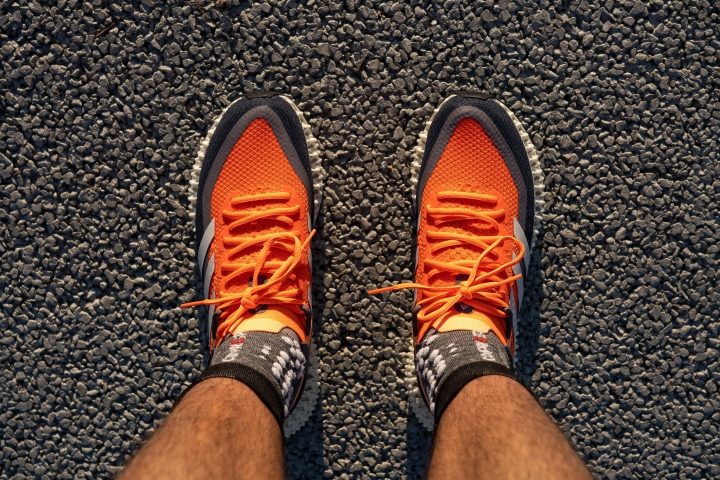 Making sure that the knit upper receives some structure, there are sturdier layers at the bottom of the upper as well as around the heel.
On top of this, a runner reported that he was "surprised by the level of ventilation" of the knit.
Fact check
Putting the 4DFWD through our smoke-pumping machine, we found that this type of fabric is actually not very breathable. Based on the amount of smoke passing through the fabric, we assessed its breathability as 2 out of 5, where 1 is the least breathable.
Adidas 4DFWD 2 (left), Altra Torin 6 (right)
Fact check
Looking at the transparency test below, you can also see that the ventilation pores are rather small.
P.S. Those large perforations are the shoe's eyelets and don't let the air pass once it is laced up.
The midsole is something else
The 4D midsole, with its "look-through" design, is where all the attention goes.
This peculiar design even made a tester say that the shoe is "absolutely nuts." He explained that when the lattice underfoot is compressed, it collapses forward, giving propulsion to the ride.
Here are some of the other comments coming from the reviewers:
"a unique experience indeed!"
"probably the most unique midsole I've ever run in"
"a truly quite something else experience."
Fact check
It was challenging to measure the softness of this midsole in the same way we measure other foams.
Based on our durometer test, the 3D-printed material of the 4DFWD is 26% firmer than average. However, once that intricate lattice design comes to life on a run, it makes the ride feel extremely plush.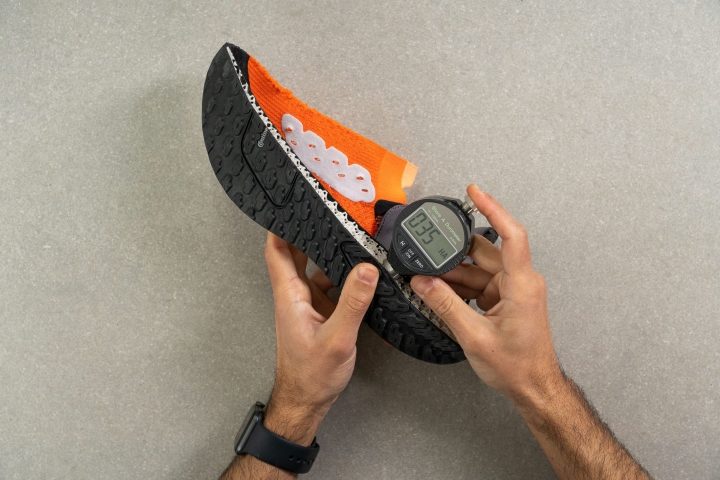 Fact check
Keep in mind though that this construction will get a little firmer in low temperatures. We put the 4DFWD into the freezer for 20 minutes and then measured its softness again. The midsole got 17% firmer.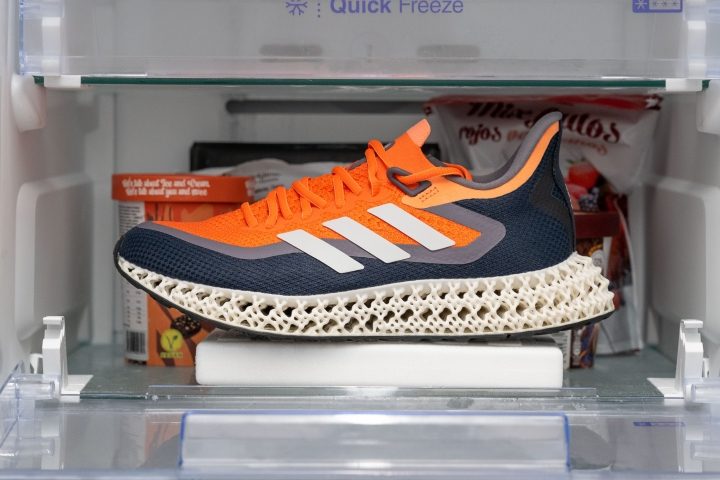 Fact check
As for the shoe's stack height, it falls into the normal range for a daily running shoe. Using a pair of calipers, we measured the heel at 31.8 mm (1.4 mm lower than the average).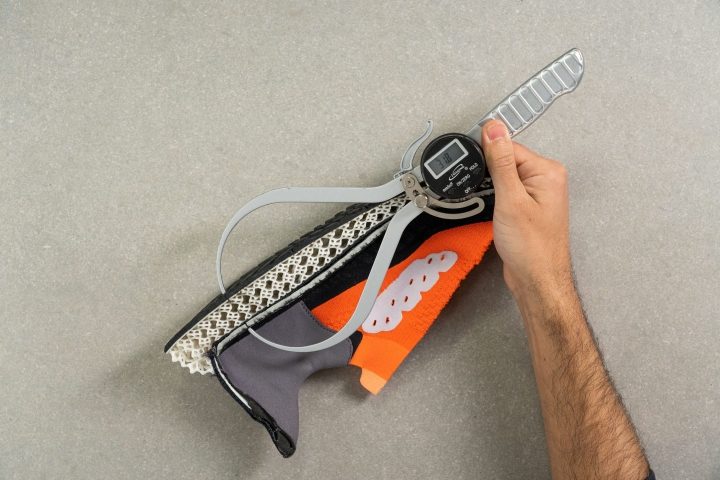 Fact check
In the forefoot, our calipers show 21.2 mm of stack (3.3 mm lower than average). The heel-to-toe difference gives us a 10.6 mm drop, which is very close to the officially stated 11 mm.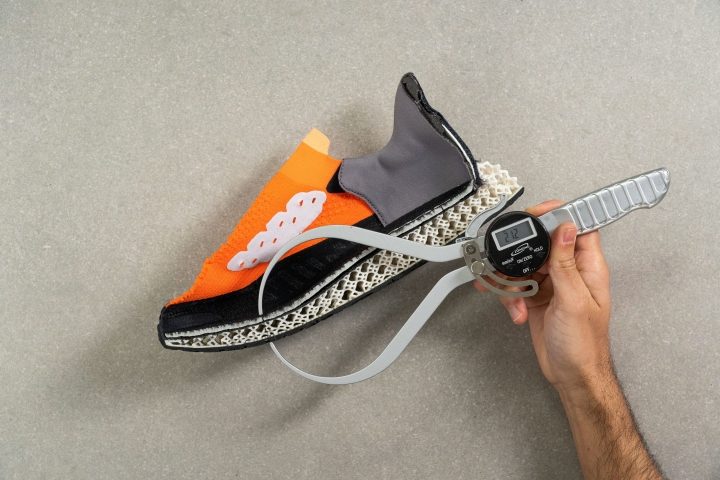 Disclaimer: Our stack measurements include the insole.
Fact check
The insole on the Adidas 4DFWD is 4.2 mm thick in the heel. This is also close to the average of 4.5 mm found in road running shoes.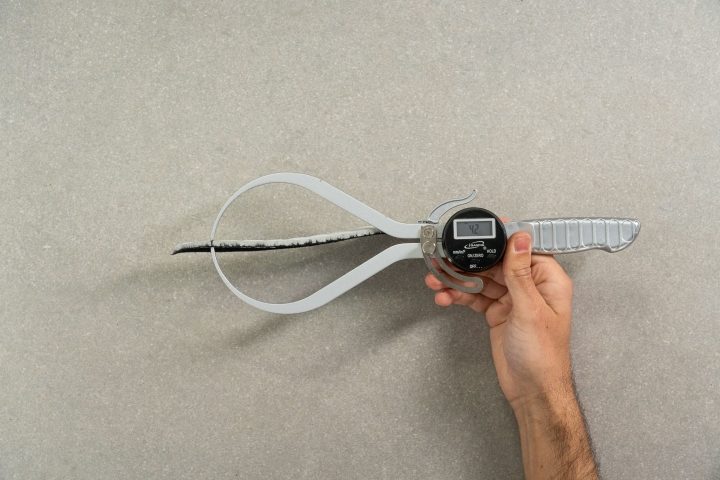 Secure feel in the 4DFWD 2
A reviewer shared his thoughts and reported an "extra-supportive and snug fit" in this shoe. He then added that "the lockdown was superb," while another runner noticed that he "felt very locked into this platform" too.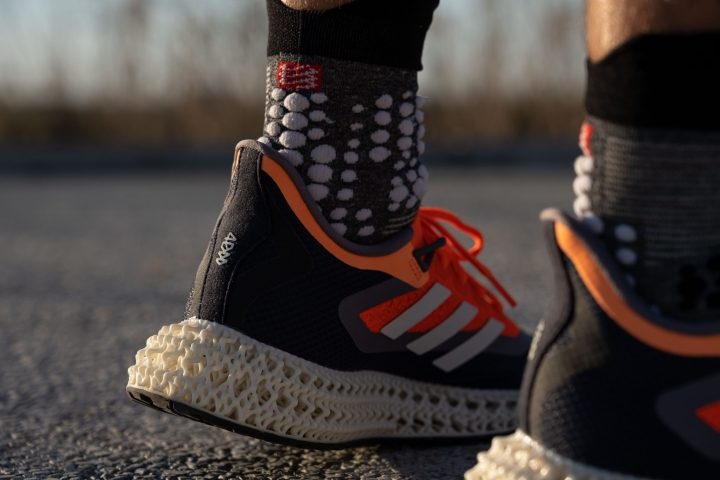 Fact check
Even though most of the upper is made of a soft knit fabric, the heel counter is actually well-padded and has some stiffness to it. We assessed it as 3 out of 5, where 5 is the stiffest.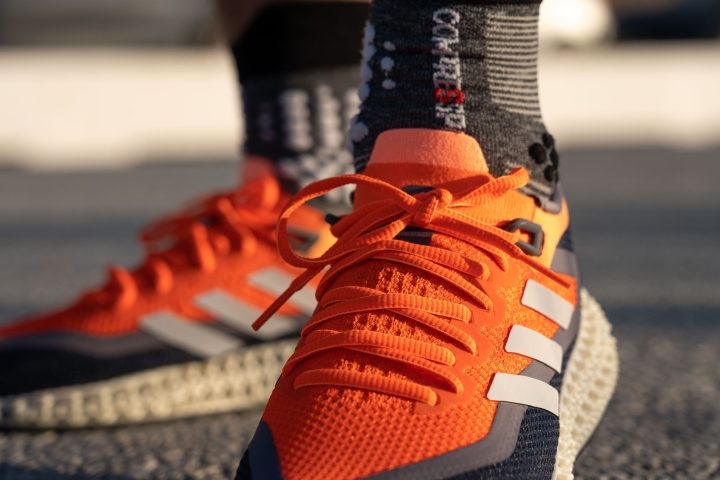 Short breaking in required
According to an experienced runner, it takes a few runs to get the best out of this Adidas running shoe. As he put it, "after that, zero problems."
Surprisingly flexible
The shoe proved to be very flexible and judging by what testers said, this was very welcomed. According to a runner, it "has a nice flow to it" and "it kind of moves with your foot."
Fact check
Measuring the shoe's resistance to bending, we found it to be surprisingly flexible. The 4DFWD is 34%(!) more pliable than road running shoes on average!
Fact check
We also calculated that the Adidas 4DFWD is 20% more flexible than other road running shoes with similar stack height (30-32 mm in the heel).
Fact check
In a manual flexibility assessment, we also rated the shoe as one of the most flexible. On a 1-5 scale where 1 is the bendiest, the 4DFWD gets 1 on both longitudinal and torsional flexibility.
The 4D midsole feels stable (but doesn't look so)
Of course, for runners with flat feet and overpronation, it would be wise to stay away from this Adidas 4D shoe. But for a neutral foot, it makes for a pretty reliable companion.
The shoe's wide platform is definitely a major contributing factor that keeps this lattice construction steady.
Fact check
In the widest part of the forefoot, the sole measures at 113.5 mm (1 mm wider than average).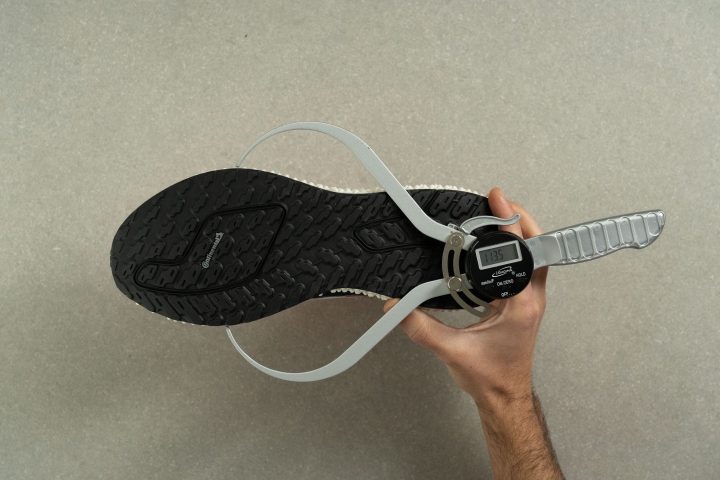 Fact check
And in the widest part of the heel, it is 92.6 mm (3 mm wider than average).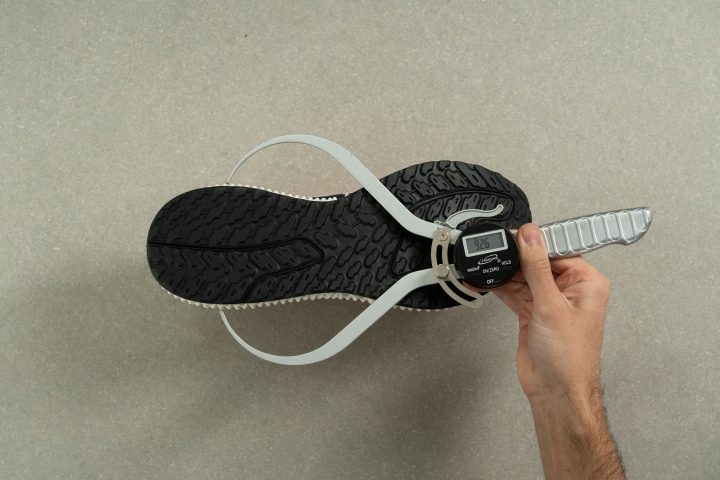 All in all, there haven't been any major complaints about the stability of the 4DFWD from the runners. So, it is safe to assume that this shoe has a sufficient level of stability for most scenarios.
Adidas 4DFWD 2 has got a new outsole
There were no issues reported regarding the outsole's performance. This time Adidas decided to add their Continental rubber to the shoe, and this increased the traction on asphalt and concrete.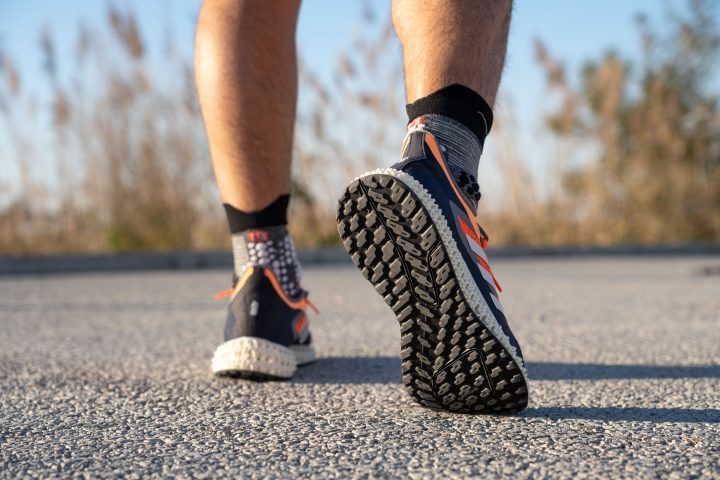 Adidas 4DFWD 2 lasts really long
After testing the outsole, an expert came to the conclusion that the 4DFWD 2 had "by far the most durable rubber of any running shoe [he has] tested this year."
Fact check
We can confirm this by measuring how thick and firm the rubber outsole is. Being 4 mm thick, this Continental rubber is more substantial than the average 3.4 mm.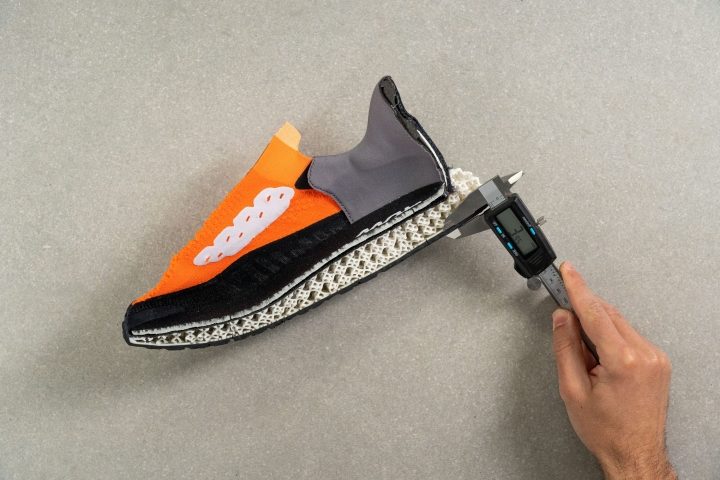 Fact check
Measuring how hard the rubber is, we found that it is 6.5% firmer than the average of road running shoes.
Having a thicker and firmer outsole than most road running shoes, the Adidas 4DFWD is expected to last longer as well.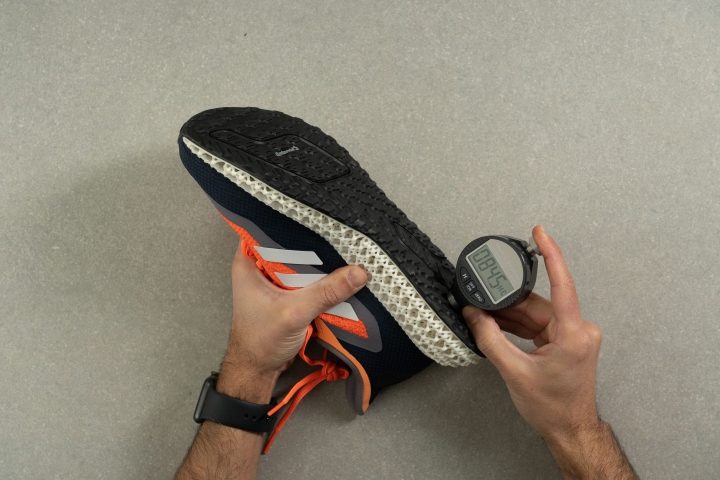 And the same goes for the midsole, as its structure seems to retain elastic capabilities much longer than other materials, such as foam.
Weight is NOT the reason to buy it
The shoe weighs a substantial 12.4oz (352g), which compared to the average for a road running shoe (9.6oz or 273g) puts it into the very hefty category. A tester pointed out that while running it "doesn't feel like a slog," but it is chunky and certainly one of the heaviest on the market.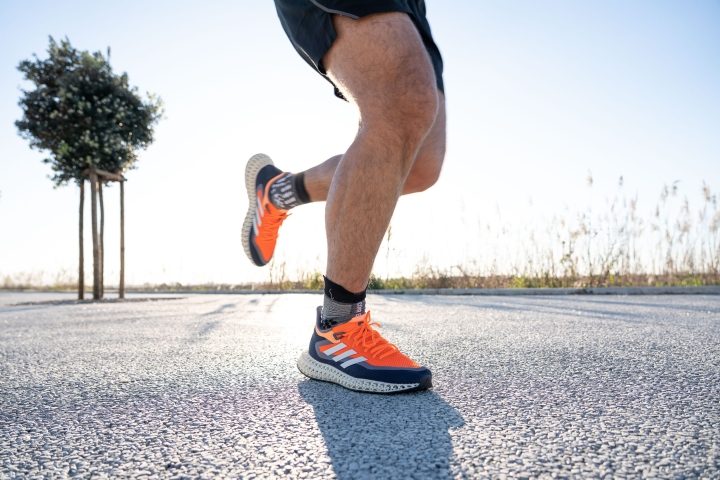 Adidas 4DFWD 2 is heavy on the wallet too
With a price point of $200, there's no doubt that this is an expensive shoe. An expert pointed out that this is understandable as there has been quite a lot of research behind the 3D-printed midsole, yet the price could put off more than one runner.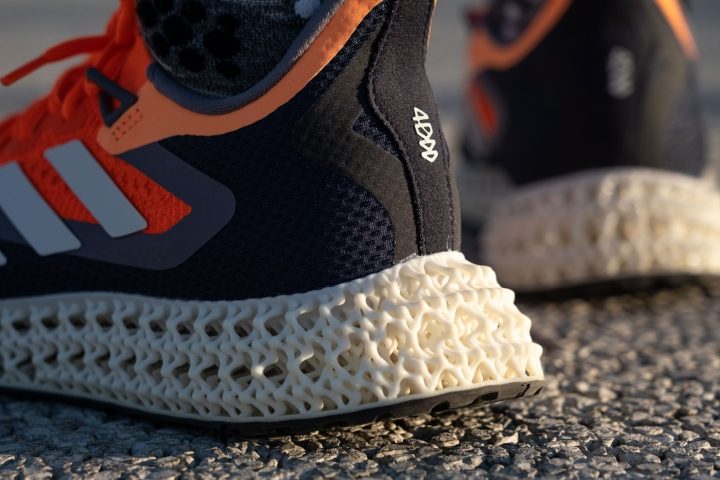 Wide footers, beware
Fact check
Having measured the widest part of the toebox (93.3 mm), we found that the Adidas 4DFWD is 4.4 mm narrower than the average. It also gets noticeably narrower towards the big toe.
Because the shoe falls into the medium-to-narrow range, people with wider feet might benefit from another Adidas shoe that's available in Wide.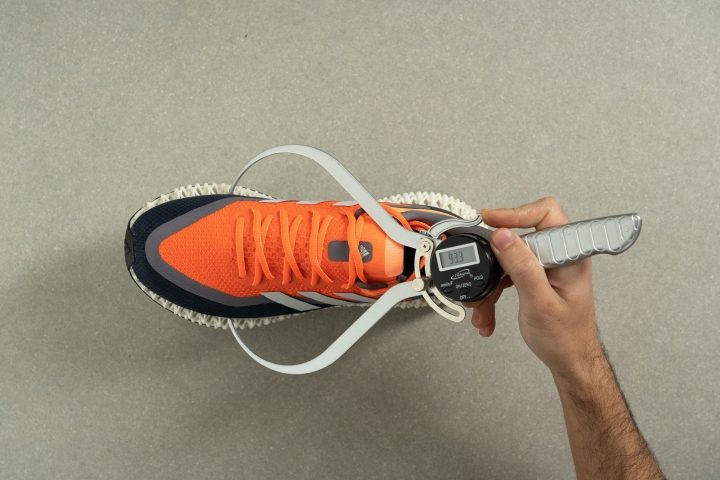 Beautifully sneaker-like
Reviewers very much appreciated the design and colors of this model. As they put it:
"a handsome shoe"
"it's just eye-catching"
"one-of-a-kind design."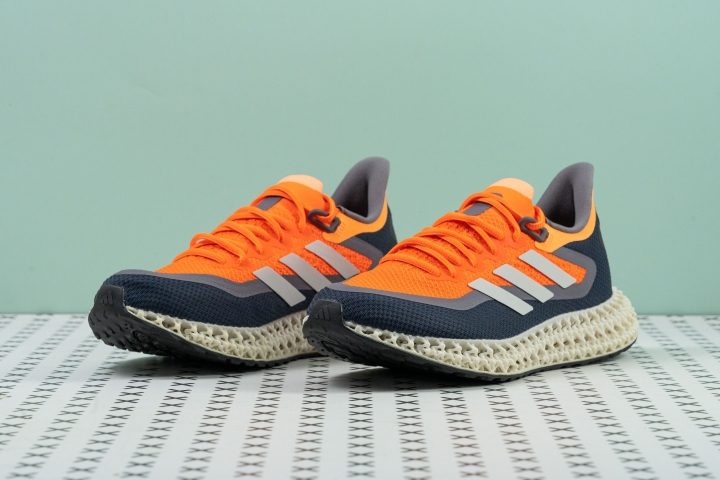 Reflective Stripes
The Three Stripes Adidas logo on the 4DFWD is made of a reflective material, offering a little spark in the dark to make you more visible.
Complete lab-specs overview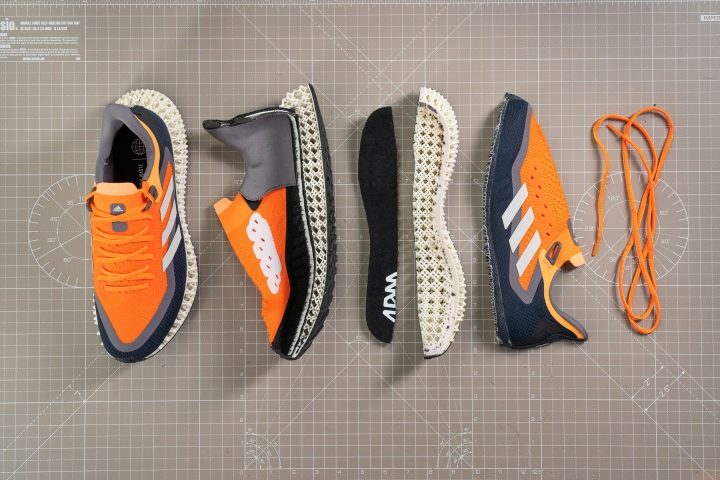 Adidas 4DFWD 2
Average
Whole shoe

Weight (g)
335
264
Drop (mm)
10.6
8.7
Overall Internal Length (mm)
259.3 (men's US 8)
-
Flexibility of the shoe (N)
22.5
34.0
Flexibility of the shoe (Freezer 20 min) (N)
31.5
47.1

Flexibility of the shoe (% of change)

39.7
44.7
Longitudinal flexibility (1-5 scale, 5 being the stiffest)
1
3.0
Torsional flexibility (1-5 scale, 5 being the stiffest)
1
3.2
Upper

Breathability - smoke test (1-5 scale, 5 being the most breathable)
2
3.8
Thickness - Tongue (mm)
1.7
5.6
Width Upper - Forefoot: Max width (mm)
93.3
97.7
Width Upper - Forefoot: Big toe (mm)
-
-
Width Upper - Heel (mm)
68.8
75.2
Heel counter stiffness (1-5 scale, 5 being the stiffest)
3
2.6
Tongue: gusset type
sock-like upper
-
Heel: pull tab
none
-
Midsole

Width Midsole - Forefoot (mm)
113.5
112.5
Width Midsole - Heel (mm)
92.6
89.6
Stack - Forefoot with insole (mm)
21.2
24.5
Stack - Heel with insole (mm)
31.8
33.2
Durometer Midsole Heel (Room temperature) (HA)
35.0
25.8
Durometer Midsole - Heel (Freezer 20 minutes)
41.0
32.9
Durometer Midsole - Heel (% of change) (TEST)
17.1
27.1
Outsole

Outsole thickness (Heel) (mm)
4.0
3.4
Durometer Outsole Heel (Room temperature) (HC)
85.1
79.6
Insole
Insole Heel Thickness (mm)
4.2
4.5
Insole: removable
yes
-