7 Best Day Hiking Shoes in 2023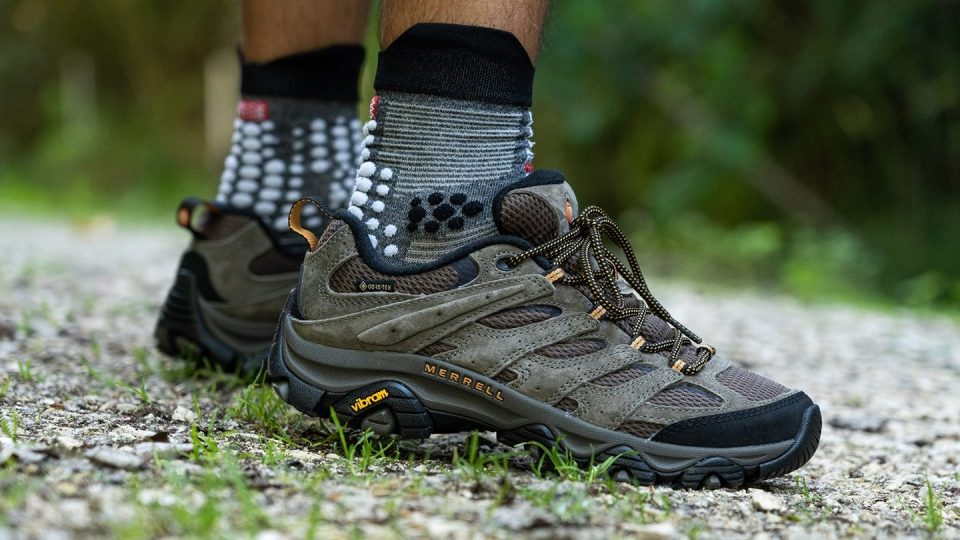 We earn affiliate commissions at no extra cost to you when you buy through us. Why trust us
Of all the off-road adventures we cover here at RunRepeat, day hiking is dearest to our hearts. All you need is a comfortable shoe and a good trail route near you. You simply lace up and just go for a solid day hike, be with nature, and a good company to share the experience with.
Ill-fitting footwear can only ruin an otherwise great hike. It's about time to get that great-fitting pair of day hiking shoes for you. You need one that fits comfortably, protects your feet, and stabilizes your ankles. For this guide, we highlight the models that we recommend best.
With hundreds of superb options available in the market, picking the perfect pair can be time-consuming. To help you with that, we've tested day hiking shoes from a variety of trusted brands on our actual treks. We have put them up for the challenge and literal tearing apart just to conceive the perfect comprehensive review. Check out our top picks in this article.
Comparison of the 7 best day hiking shoes
| | | | | | | | | |
| --- | --- | --- | --- | --- | --- | --- | --- | --- |
| Best | | | | | | | | |
| CoreScore | | | | | | | | |
| Users rating | | | | | | | | |
| Experts | | | | | | | | |
| Best price | | | | | | | | |
| Ranking | | | | | | | | |
| Popularity | | | | | | | | |
| # of colorways | | | | | | | | |
One of our favorite activities is a short and sweet day hike. You don't need a multi-day nature experience to enjoy the outdoors. Sometimes, a day hike with nice weather, family, or (furry and non-furry) friends is all you need to reset and relax.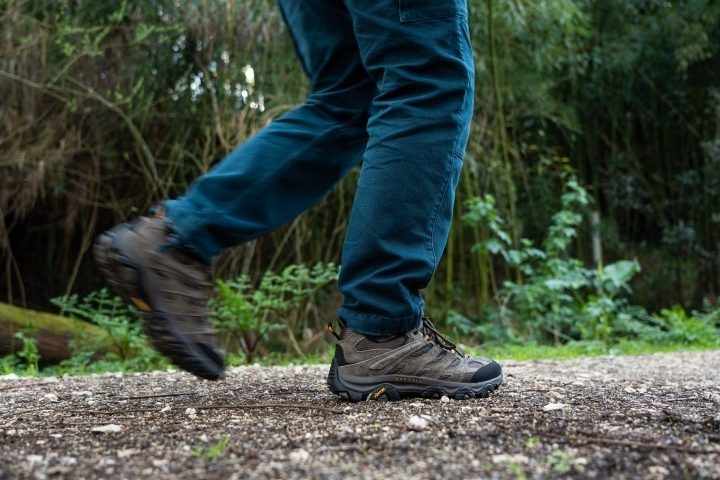 To make your day hikes the best they can, it's a good idea to invest in day hiking shoes that will keep your feet comfortable and protected. Keep reading to learn about the beauty of the day hike, and what to look for when selecting your next pair of ay hiking shoes.
Core components of high-quality day hiking shoes
Let's dive into what makes a pair of hiking shoes "good."
Lightweight construction
One of the best things about day hiking shoes is that they are not boots. In most cases, day hiking shoes have low-cut cuffs. This means when compared to conventional hiking boots, they are much lighter.
Average weight
Hiking boots
Hiking shoes
19.4 oz (550g)
13.3 oz (377g)
In addition, day hiking shoes are lightweight because of the materials they use in the shoe's upper, midsole, and outsoles.
Durable materials
Even though day hiking shoes use lightweight materials, they are still durable. We have been consistently surprised by how long day hiking shoes can last despite rigorous usage.
One of the most popular and durable day hiking shoes we reviewed is the Salomon X Ultra. The X Ultra is durable because of the synthetic TPU materials Salomon used in the shoe's upper. The shoe is also surrounded by a durable chassis and extra rubber, for example, the toe guard in front of the toe box.
Reliable traction
Whether you are gone all day or just going for a short hike, one thing remains the same – reliable traction is mandatory. Even though they are lightweight and may have thinner outsoles, day hiking shoes still provide tons of traction.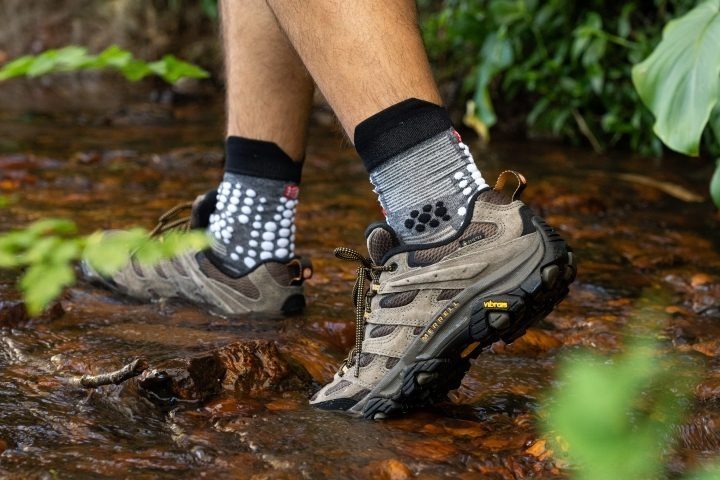 Traction is the friction created between your shoes and the surface you are hiking on. With lots of friction, aka traction, your shoes get a better grip.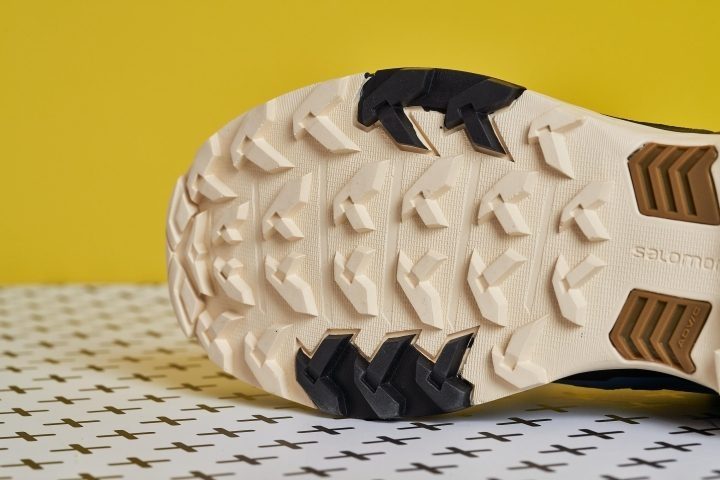 This is possible because rubber compounds used in day hiking shoe outsoles have significantly improved. In general, rubber outsoles have increasingly become lighter weight, yet they remain durable.
Breathability
Breathability refers to your shoe's ability to allow moisture to evaporate and heat to dissipate. If a shoe is not breathable, it feels suffocating, and your feet overheat. On the other hand, sweat is allowed to evaporate when a show has good breathability, and heat can dissipate, resulting in much happier feet.
As a bonus, good breathability also translates to quicker drying. This is super helpful if things get wet during your day hike, for example, during a short rain storm or mandatory creek crossing.
Waterproof and water-resistant materials
If you consistently hike in wet climates and terrain, consider day hiking shoes that are waterproof or water-resistant.
Hiking shoes are considered waterproof when an additional membrane is sewn into the shoe's interior, for example, GORE-TEX (or GTX). This membrane will help keep your feet dry in even the wettest conditions, so long as the water doesn't spill over the shoe collar.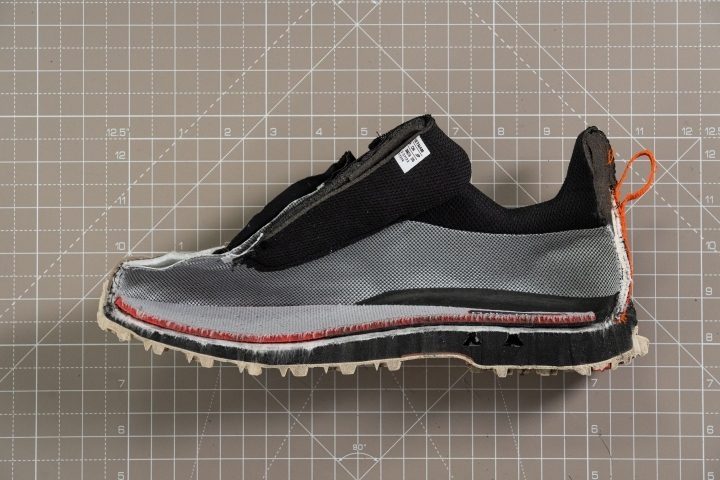 On the other hand, water-resistant shoes do not include a waterproof membrane. Instead, they rely on the material's natural resistance to water to keep your feet dry.
Versatile performance and aesthetic
Day hiking shoes are versatile. The low-cut design and lightweight construction make them feel like regular sneakers. You can wear them to go hiking and then keep them on to run errands in town.
Day hiking shoes blend in better than hiking boots. With a pair of day hiking shoes, you can save the boots for specific adventures like multi-day backpacking trips.
Socks for day hiking
Selecting the appropriate socks for your day hike is essential. To do so, it may be helpful to ask yourself some questions.
What shoes are you going to wear?
Is it hot outside?
Is there rain or snow in the forecast?
How long will you be gone? Should you bring a second pair?
Thinking about questions like these will help you select the right pair of socks for the day's adventure and also guide you into developing a quiver of socks that have specific purposes, just like your shoes.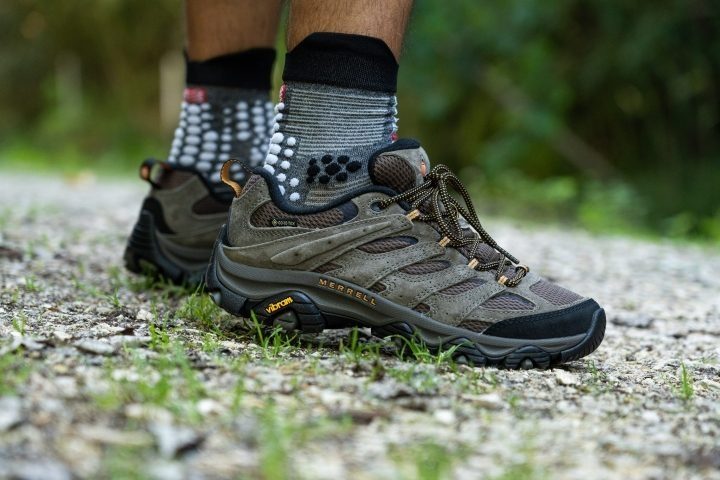 Ventilation to prevent overheating
One of your sock's primary purposes is to allow ventilation. Ventilation and breathability are critical because your feet will overheat and become uncomfortable without them. Or worse, they may develop blisters.
Anti-microbial and moisture-wicking fabric
Lately, there has been a trend towards wool hiking socks and away from cotton socks. We agree with this trend and prefer to wear wool socks during day hikes.
Wool socks help regulate your feet's temperature. In other words, they breathe and ventilate when it's hot and insulate when it's cold. Wool is also well-known for being antimicrobial, which means your shoes and feet may be less odorous after a hike.
Thickness for durability
Hiking socks come in various thicknesses or weights. Socks vary in thickness so that you can match the thickness of the sock to the climate and to the footwear you plan on wearing.
Thicker and heavier socks are ideal for colder day hikes. On the other hand, lightweight socks may be better for warmer weather.
Proper cut for your type of shoe
There are more cuts of socks than we can count on two hands. However, for day hiking with low-cut hiking shoes, you only need to worry about two; crew and quarter-crew cut socks.
Why? Because the rule of thumb for socks is to wear a pair that slightly extends above your shoe's collar. So with a low-cut shoe, ideally, you will have low-cut socks. The opposite would be true for hiking boots.
Frequently asked questions
Do day hiking shoes have to be waterproof?
No, your day hiking shoes do not have to be waterproof. If you are a fair-weather hiker and want to avoid the extra cost and weight associated with buying a pair of waterproof hiking shoes, then buying a non-waterproof model is perfectly acceptable.
However, if you frequently hike in wet weather or don't want a rainy forecast to ruin your day, you may want to invest in a waterproof pair.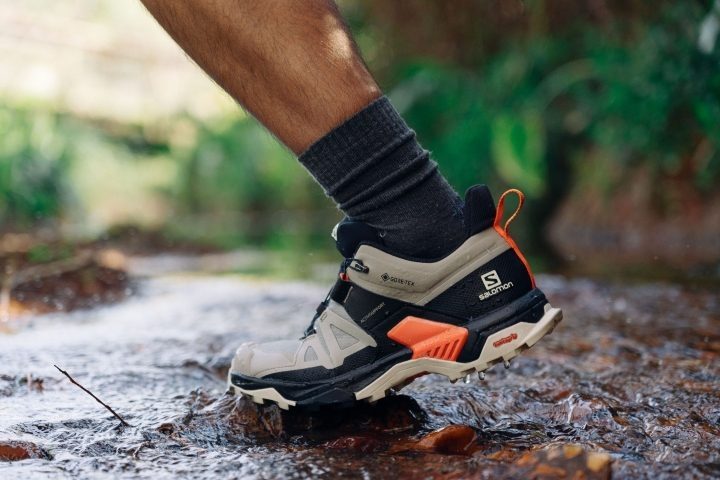 Can I wear hiking boots for day hikes?
Yes, many people like to wear hiking boots for day hikes. The extra stability and protection you get with hiking boots are beneficial for extremely rough and rocky terrain.
However, hiking boots are not mandatory for day hikes. If you prefer shorter hikes on easy-to-moderate terrain, hiking boots might be overkill. You may be better off with a pair of day hiking shoes instead.
Can I wear hiking sandals for day hikes?
Yes, hiking sandals are very common for day hikes. For easy and short walks or hikes with water, hiking sandals are a convenient and lightweight option. Just remember that your feet are extra exposed with sandals.
How we test hiking shoes
Identifying the best performers on this list requires serious hours of field testing. Before reviewing them, we make sure that each model goes through our comprehensive selection process. That means taking the shoes on actual day hikes, covering 30+ miles in a variety of terrains.
Our approach includes:
Investing our money to purchase day hiking shoes across different brands. This is to ensure the 100% impartiality of all our reviews.
Putting in the hours of testing the shoes in the field, determining the actual fit, traction, support, stability, waterproof technology, durability, and more. We subject the shoes further to tougher terrains, murky off-road paths, and inclement weather conditions.
Collecting some more useful data by quantifying the parameters of the shoes. We get down to all the nitty-gritty of the shoes by cutting them into pieces and looking over their insides.