Who should buy the Adidas Terrex Free Hiker 2
The Terrex Free Hiker 2 delivers even more trail supremacy than ever. Purchase it if:
You wish to hike and look super-fly at the same time.
You're after lightweight boots that provide extra support and stability.
Agility and tenacity are the two main things you need in a hiker.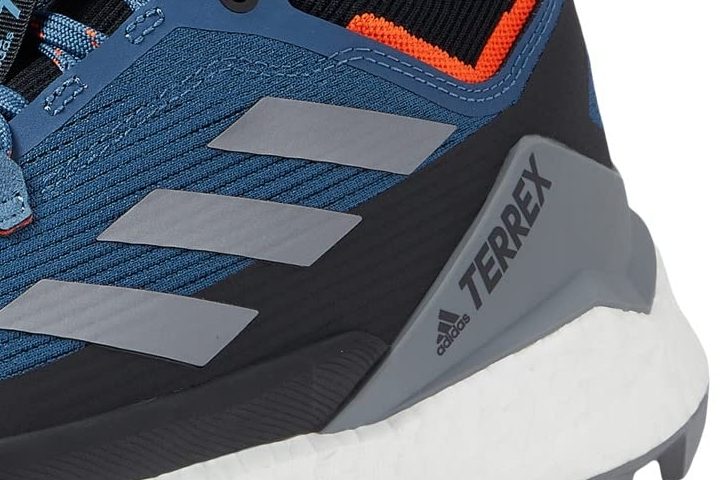 Who should not buy it
With no break-in and access issues, the Altra Lone Peak Hiker is something you can get in place of the Terrex Free Hiker 2. And if $200 is a bit steep for you, check out the cheaper Timberland Sprint Trekker, which sells for $120 a pair.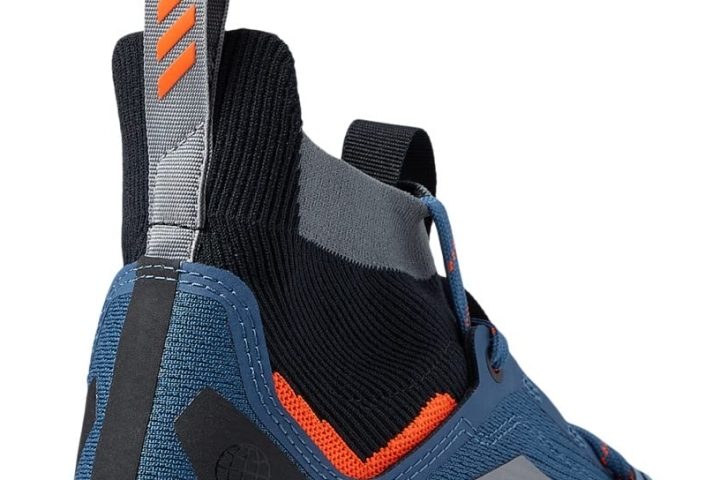 So comfortable it's freeing
While not available right off the bat, the comfiness of the Adidas Terrex Free Hiker 2 is pure heaven, and dozens of trail-goers agree. We've extracted these compelling comments from their reviews for your convenience:
"Wicked comfortable."
"Awesome feel when hiking."
"Feels amazing with every step."
"Crazy comfortable."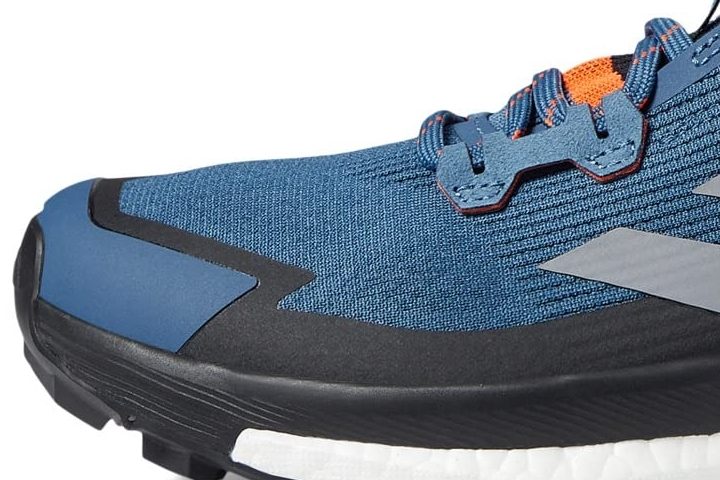 Terrex Free Hiker 2: Amazing for your gait
Based on numerous reviews, this day hiking boot delivers remarkable surefootedness on rugged terrain. Its "support is phenomenal," says an adventurer about its sock-like collar. Now, when it comes to stability, an experienced hiker says that it has "better balance" than the first Terrex Free Hiker.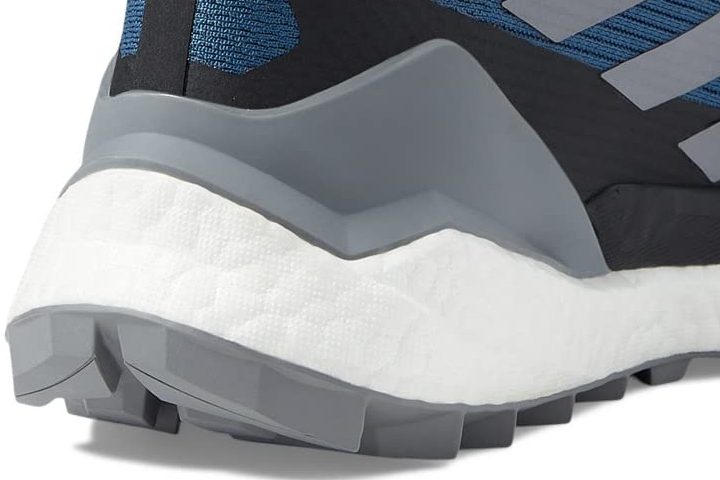 Intense on slick terrain
An expert is convinced that the Terrex Free Hiker 2 is among the most tenacious speed hiking boots out there. It provides "plenty of traction on slippery surfaces," says he.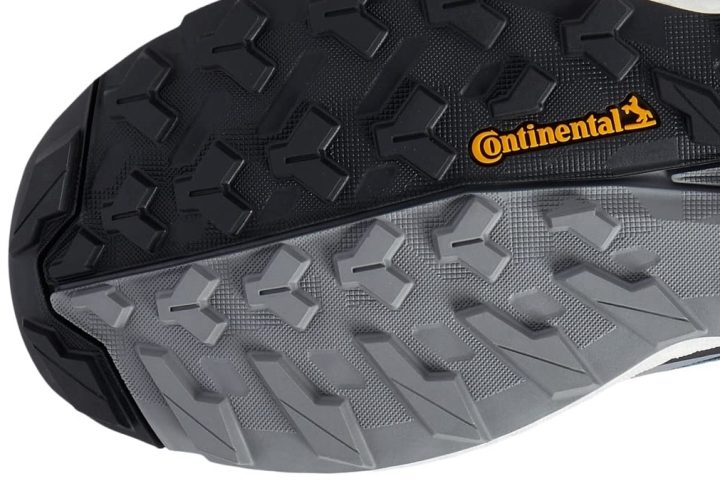 Slipping it on takes a bit of getting used to
One of the featured boot's few misfires is its difficult access. A non-professional reviewer says that it's a challenge to put the Terrex Free Hiker 2 on—an issue linked to the shoe's sock-like opening.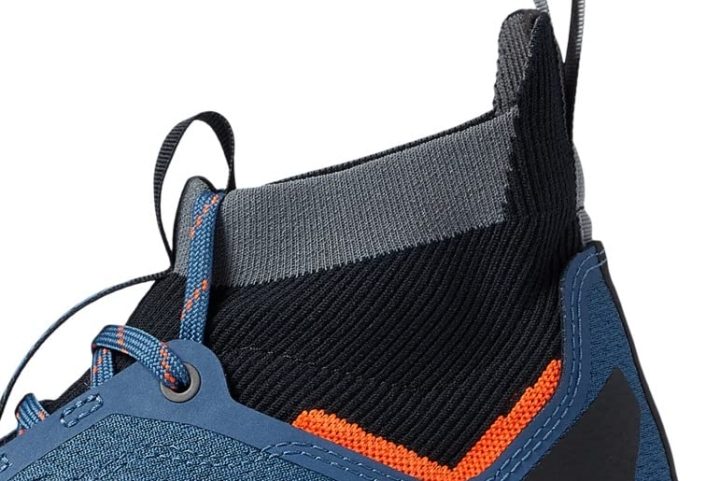 Featherlike on feet
Weight-wise, the Adidas Terrex Free Hiker 2 is outstanding. A professional blogger calls the boot's lights "a total game-changer." He also says that it "feels featherlight on your feet."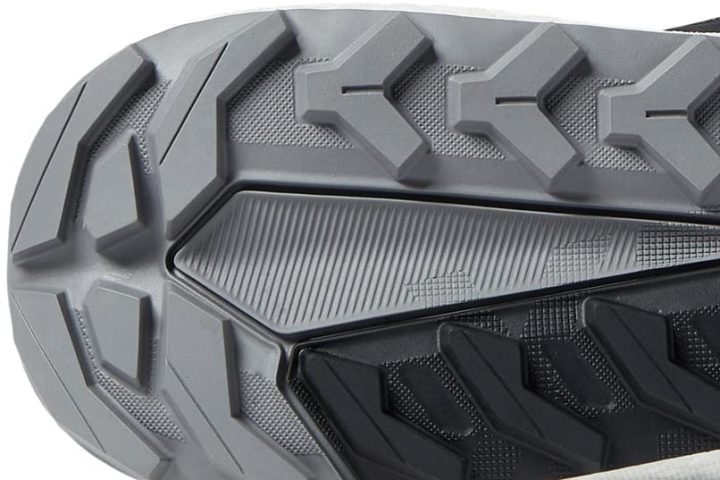 Something your eyes can feast on
The Terrex Free Hiker 2 is such a fine product Adidas product. The remarks "perfect craftsmanship of a hiker" and "the quality of this product is amazing!" serve as proof.
Aside from extraordinary craftsmanship, this piece also boasts fantastic aesthetics. It's "so vibrant and fun," says an outdoorsy individual.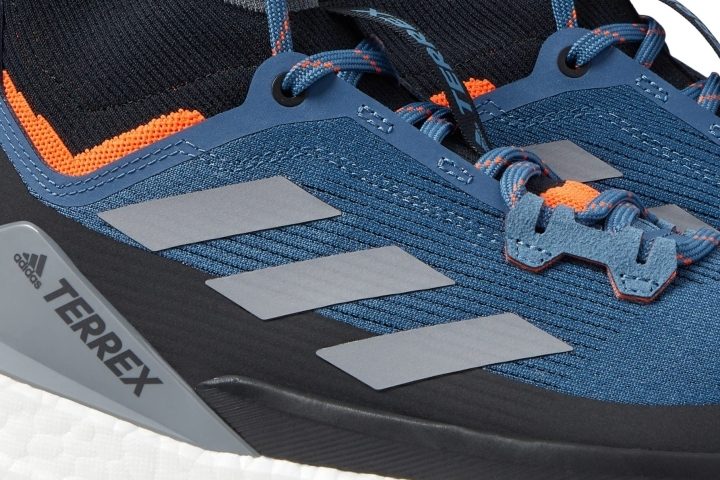 Great flexibility in the Adidas Terrex Free Hiker 2
Enhanced mobility is something you'll get from the featured Adidas shoe. An experienced adventurer says that it's way more flexible than most hiking boots on the market.
Not the budget-friendliest Adidas hiker
There's no way around this: The Adidas Terrex Free Hiker 2 is pricey. It probably can get away with its 200-dollar asking price if it had waterproofing built in, but it doesn't. Also, it's $41 more expensive than most summer hikers.
Compare popularity
Interactive
Compare the popularity of another shoe to Adidas Terrex Free Hiker 2: