7 Best Summer Hiking Boots in 2023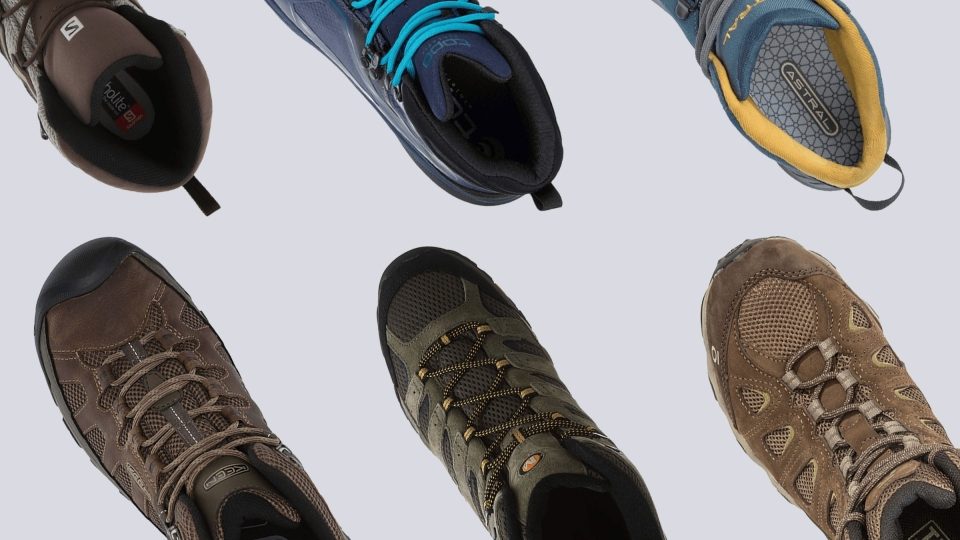 We earn affiliate commissions at no extra cost to you when you buy through us. Why trust us
There is something quite appealing about venturing into the great outdoors as the sun is blessing nature all around. Being in such a bright and breezy environment, of course, calls for the best summer hiking boots.
We have gone through over a dozen summer boots to see which are unparalleled in various categories. We have tried them on for hours and we also spent a significant amount of time in our lab just to be totally sure of our verdicts.
Indeed, the top picks that await you here will exceed your expectations—from the most endearing summer all-rounder to the mightiest backpacking boot.
Comparison of the 7 best summer hiking boots
| | | | | | | | | |
| --- | --- | --- | --- | --- | --- | --- | --- | --- |
| Best | | | | | | | | |
| CoreScore | | | | | | | | |
| Users rating | | | | | | | | |
| Experts | | | | | | | | |
| Best price | | | | | | | | |
| Ranking | | | | | | | | |
| Popularity | | | | | | | | |
| # of colorways | | | | | | | | |
How to choose summer hiking boots
From multi-day excursions through countryside villages to quick day trips along coastal cliffs, summer hiking offers an unbeatable combination of adventure and natural beauty.
In this guide, we provide insights on how to choose the right boot for your needs.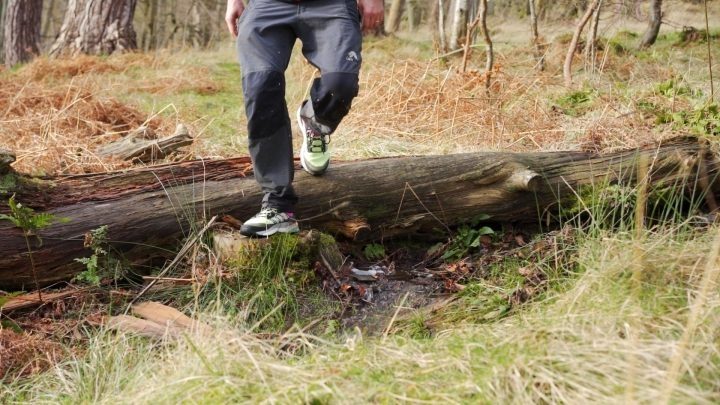 What are the benefits of summer hiking boots?
Compared to their winter counterparts, summer hiking boots offer the following benefits:
Cheaper price
Lighter weight
Higher breathability
| | |
| --- | --- |
| Summer hiking boots | Winter hiking boots |
| $157 | $185 |
| 14.8 oz (420g) | 20.6 oz (584g) |
Find your type of summer hiking boots
There are numerous types of summer hiking boots available, and each boot is designed with specific features to suit different needs and preferences.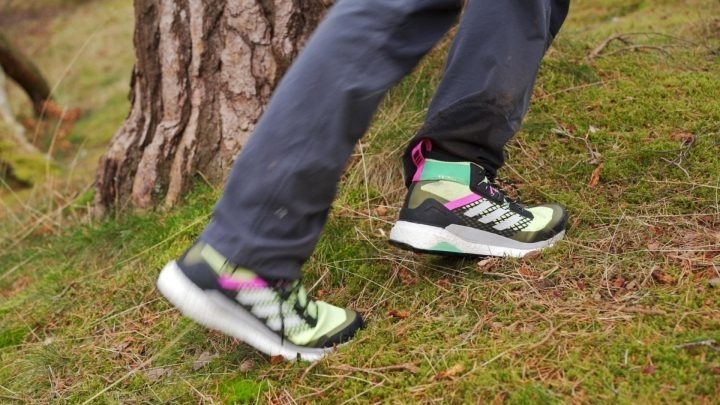 Decide what kind of activity you need a new pair of boots for:
Day hiking
Best for: moderate/technical terrain with a steady incline and some steep sections
Average weight: 15 oz (425g)
Characteristics: sturdy, supportive, durable
Speed hiking
Best for: moderate trails with a steady incline
Average weight: 13.4 oz (380g)
Characteristics: lightweight, responsive cushioning, feel like running shoes
Urban hiking
Best for: paved roads and groomed trails
Average weight: 12.6 oz (357g)
Characteristics: casual design, less durable, feel like sneakers
How long does it take to break in summer hiking boots?
Breaking in a pair of summer hiking boots can take some time, depending on the type of materials used and how often you wear them. Here's how to do it.
Step 1
Generally, it is recommended to wear your new hiking boots around the house for a few days before taking them out on the trails. This eases your feet into the boots and allows any potential issues with fit or material to be identified.
Step 2
As you wear your hiking boots, the uppers will soften and loosen over time to conform to the shape of your feet for a more comfortable fit. Depending on the material, it can take anywhere from 1-2 weeks or even longer to properly break in summer hiking boots.
So, if you plan on heading out soon, make sure to give yourself plenty of time to ensure your boots have been properly broken in before hitting the trails.
Can I wear hiking shoes instead of boots in the summer?
Hiking shoes can be a great alternative to boots during the summer months, as they are generally lighter and provide more breathability. Although not suited for rough terrain or heavier backpacking trips due to their lower ankle support, hiking shoes offer sufficient traction and cushioning to make them perfect for short day hikes where weight is an important factor.
For those looking to travel light on a day hike, investing in a pair of quality hiking shoes could be an ideal choice, but for longer days out hiking boots are a better choice. You can even consider well-cushioned trail running shoes for that purpose.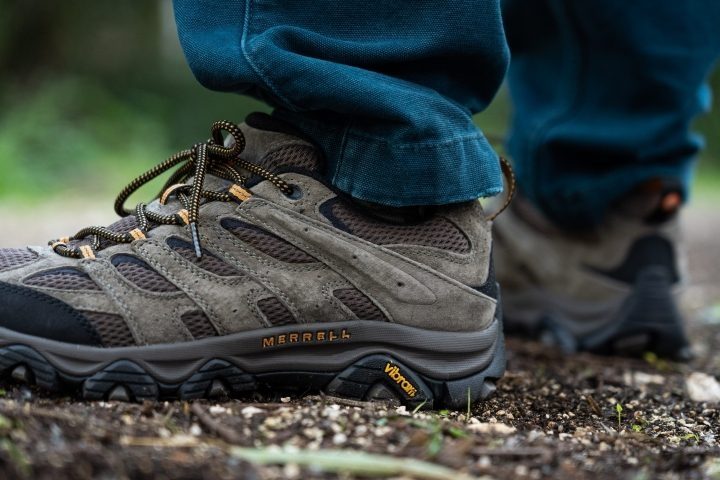 Do I need Gore-Tex hiking boots in the summer?
Gore-Tex is a waterproof and breathable material commonly used in winter hiking boots to keep feet dry in cold, wet conditions. So there is no definite need for Gore-Tex boots when hiking during the summer months, as you are more likely to encounter warmer and drier weather.
Gore-Tex might be holding you back
While it may be tempting to opt for a pair of Gore-Tex boots for extra protection, the added material can ultimately lead to sweaty feet and discomfort in warmer climates. Instead, look for summer hiking boots with a breathable upper that is designed to keep moisture out without trapping heat. With this combination of features, you should be able to stay dry and comfortable during your summer hikes.
If you live in a region where it still rains regularly during summer and are looking for one boot to wear throughout the year, then you may want to consider a pair of Gore-Tex hiking boots.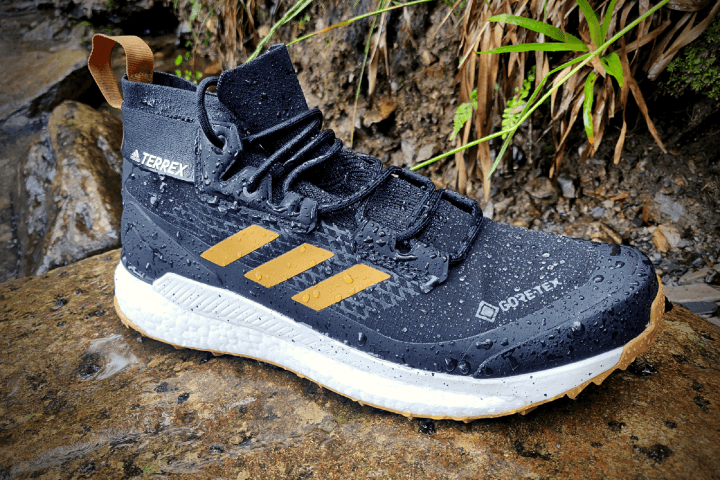 How to prevent blisters in summer?
Preventing blisters during summer hikes can be a challenge due to the combination of heat and sweat which can cause chafing and friction.
Consider the following to help keep blisters to a minimum:
Well-fitted hiking boots
Wear moisture-wicking synthetic socks
Regularly check for hotspots
Use a lubricant
To help reduce the risk of blisters, it is important to wear well-fitted hiking boots that provide ample cushioning and support. Also, wearing moisture-wicking socks can help keep your feet dry and prevent chafing.
Lastly, make sure to regularly check for hotspots which could be a sign of an impending blister, and consider using a lubricant such as petroleum jelly on areas that are prone to rubbing.
How should summer hiking boots fit?
The fit of your summer hiking boots is essential for your comfort and safety when out on the trails. The best summer hiking boots should be snug, but not too tight, as you don't want to restrict circulation or foot movement.
Pressure is ok, but tightness is not
The boot material shouldn't irritate your feet and there should not be any pinching or slipping in the heel area. As well as getting the length right, the toe box should have enough room for your toes - you don't want them to feel like they are being squished in there.
It might take a few tries to find the right pair that works best for your feet, but it's well worth spending the extra time seeking out boots with a secure fit that will keep you comfortable while allowing you to enjoy your hikes.
How to maintain summer hiking boots?
To maintain your summer hiking boots, it is important to do regular cleaning and conditioning to keep them in good condition.
Step 1
After every wear, remove any dirt or debris from the boots with a soft brush or cloth.
Step 2
To clean leather uppers use a mild soap and water solution while synthetics can be wiped down with a damp cloth.
Step 3
Afterwards, you should use a wax-based leather conditioner to moisturize and protect the material, as well as help keep them waterproof. Doing this regularly will not only help extend the life of your summer hiking boots, but also ensure they are in top condition when you hit the trails.
Step 4
Additionally, it is important to store them in a cool dry place to help extend their lifespan and minimize the risk of wear and tear.
How often should you replace your summer hiking boots?
Remember to replace your boots if they are showing signs of wear or ill-fitting as this can cause injury or discomfort on the trail. With proper maintenance and care you should be able to get many years of use out of your summer hiking boots.
Can you wear summer hiking boots in winter?
When winter rolls around, it can be tempting to grab your summer hiking boots and hit the trail. But depending on the conditions you may face during a winter hike, it might be worth considering investing in some winter hiking boots instead. When temperatures dip below freezing, keeping your feet warm and dry is critical for staying comfortable in the outdoors.
Insulation is important in winter
Summer hiking boots often lack the necessary insulation, waterproofing and traction required for hikes in cold and wet conditions. Winter hiking boots provide the right combination of breathability and protection to ensure your feet stay comfortable when trekking through snow or mud.
So, while summer hiking boots can work well in an emergency if they are all you have on hand, if you want to maximize comfort and safety when exploring icy trails this winter season - look into getting a pair of purpose-built winter hiking boots.
Can you wear winter hiking boots in summer?
Winter hiking boots can be used in the summer months, as they are usually equipped with breathable materials and insulation to keep feet warm during cold weather excursions. However, their bulkier design and added features can make them a bit uncomfortable in warmer climates.
Winter boots can be overkill
Winter boots often have a thicker sole for extra protection on icy terrain, which can increase the weight and make them less suitable for long hikes. As well as this, the waterproofing of winter hiking boots may not be necessary in drier climates and can trap heat, leading to sweaty feet.
FAQs about summer hiking boots
Hiking is a deep topic with many different things to consider. Here's a FAQ to help you get all the information that you need.
What are the best summer hiking boots brands?
When it comes to the best summer hiking boots, there are a variety of brands offering high-quality models designed for comfort and performance. Some of the most popular and reliable brands include Keen, Salomon, Danner, and Columbia. Whether you're looking for lightweight trail boots or rugged summer boots, these brands have a range of options with features to fit any type of terrain.
Do ankle cuff heights matter on hiking boots?
The height of your hiking boots' ankle cuffs can have a big impact on your overall comfort and safety.
Higher cuffs provide the most protection and can be great for rough terrain or carrying heavy loads, but they may also feel a bit restrictive.
Mid-height models offer enough support and coverage, while still feeling lightweight and flexible.
Ultimately, it's up to you to decide which cuff height is best suited to your needs and the type of trails you intend on tackling.
How to prepare for summer hiking
Summer hiking is a great way to enjoy the outdoors, but it can also be quite challenging if you don't have the right supplies. One of the most important pieces of equipment when going on a hike during the warmer months are summer hiking boots.
Hiking boots are a key part of summer hiking, but you'll also want to consider the following to keep you safe:
Socks that wick away moisture
Breathable, quick-drying clothing
A hat or visor to protect from the sun
Drinking water
Sunscreen with SPF 50 or higher
A map or GPS device and a compass
First aid kit
How we test hiking boots
Rounded up in this space are the finest summer hiking boots known to man. Detailed below is our no-frills-yet-meticulous process.
Using our own funds, we purchase summer hiking boots (be they cheap or expensive).
To find out the strengths and weaknesses of these breathable hikers, we hike in every pair under the heat of the sun for days.
We collect more information in our lab. We measure the different attributes of the shoes and we utilize our expertise in this field to rate and analyze each aspect. Plus, we inspect the interior of the shoes by dissecting them.