If you're expecting something that will wow your feet, we're here to tell you, it's not the Saucony Ride ISO 2. It's a daily trainer that does a good job of being a daily trainer, and nothing else. So in short, it's not snappy. Rather, it's a comfortable, impact-dampening ride. It's a tad heavy, but if you want a shoe that'll last, buy the Ride ISO 2.
Pros
Comfort for miles
Stable ride
Plush upper feel
Secure fit
Durability
Saucony Ride ISO 2 review
Let's face it, daily trainers are not the sports cars of the running world, but we still have to get where we're going. Enter the Saucony Ride ISO 2. This is Saucony's neutral daily trainer. It sits in the middle of their lineup, not as plush as the Triumph series, but more cushioned than the minimalist Kinvara.
I want to write something exciting about the Saucony Ride ISO 2. Maybe tell you about how flashy the shoe is or how amazing the energy return feels or how light it is on your feet.
But Saucony's Ride ISO 2 is really none of those things, and that's okay because the Ride is still great at its job, it's a daily trainer.
Plush hug from the upper
The main features of the Ride ISO 2's are the ISOFIT upper and FORMFIT technologies which keep the feet secure. Essentially it's a semi-attached tongue and lacing system that gives the shoes a glove-like fit.
Imagine being tucked into a warm, cozy bed and knowing you're about to have a great night's sleep. That's the fit of the new Ride ISO 2's, you feel secure without feeling constricted.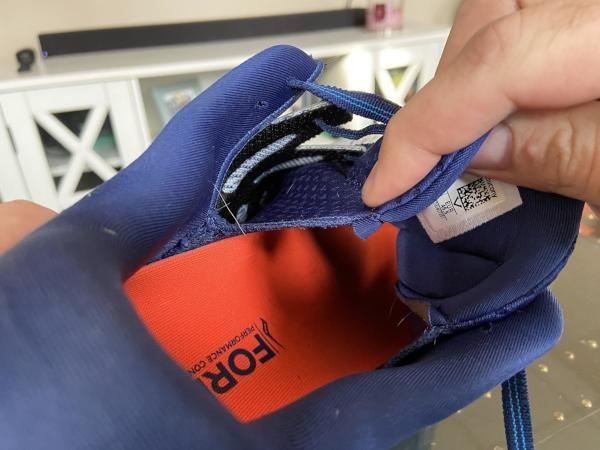 The mesh toe box is roomy enough to splay the toes out without feeling too big or bulky. Even those with wide feet will find it accommodating.
Breathability is adequate, although it must be noted all of my runs have been in January in the midwest so I cannot speak about running in warmer weather.
A clear rubber overlay gives the toes some protection for the clumsy among us who are prone to running into every object in our path.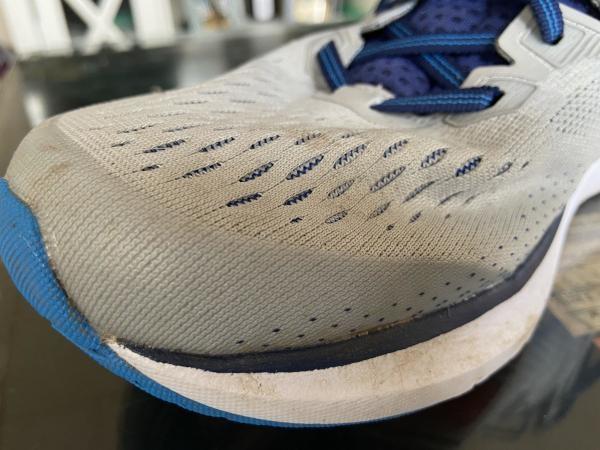 Step in makes these shoes really shine. Velvety plush padding around the ankle collar and on the tongue make your feet feel like they just stepped into a premium, memory foam pillow.
It just feels like a really nice place to be. Is it a lot of padding? Yup, but you'll like it.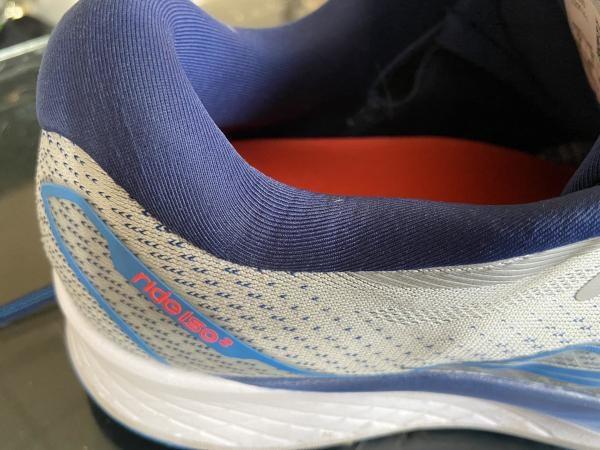 Regular cushioning for a regular trainer
Saucony deploys their dual foam tech here with their EVERUN topsole and PWRFOAM midsole.
The EVERUN delivers softness and comfort while the PWRFOAM is there to absorb impact and deliver energy return. That's all well and good but what does it mean when it actually comes down to running?

The Ride ISO 2 will keep you feeling good mile after mile for anything from recovery runs to moderate-paced long runs. It's not pillowy soft nor rock hard, the medium cushion keeps your feet feeling fresh and fights fatigue.
Snappy is not a word I'd use to describe the Ride's. They don't propel you up onto your toes like a more aggressive shoe. But that's not what they're meant for. The Ride's will give you a comfortable ride day in and day out.
Inherent stability of the Ride ISO 2
The Ride is a neutral running shoe. A handful of reviewers have noted that the shoe provides a hint of stability for supination (insufficient inward roll of the foot).
Personally, I have not noticed any added stability in the shoe after 50 miles of running. Moderate overlays on the inside and outside of the midfoot provide a small amount of guidance. That combined with a broad outsole, for me, promotes a smooth natural gait that feels secure and planted every step of the way.
Flex away
Triflex grooves in between the crystal rubber outsole (more on that later) lend the Ride's a fair amount of flexibility. Your feet are able to move and bend freely and toe-offs feel very natural.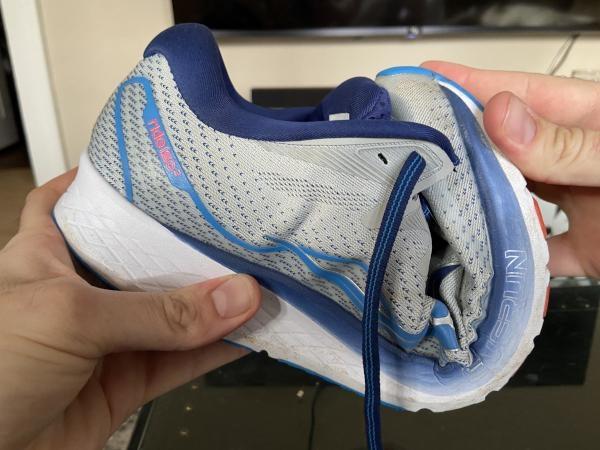 Saucony Ride ISO 2 is up for many miles
This is where Saucony stepped in to ensure your daily trainer could handle all the abuse you can throw at it. The Ride's have a small amount of exposed midsole.
Most of the shoe is covered with XT-900 rubber outsole and the forefoot landing zone is protected by what they call crystalized rubber. This hardened rubber should lend the outsole a ton of durability over the miles.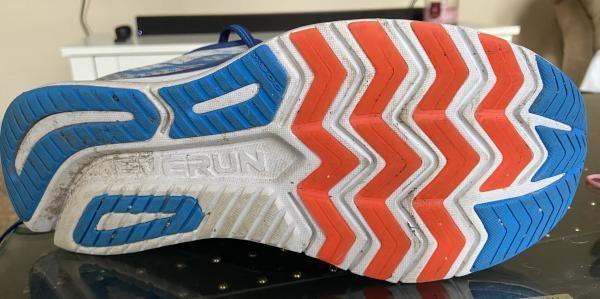 After 50 miles I can see just a hint of wear on the outside midfoot.
One thing that surprised me during the first initial runs was that these shoes seemed to be louder when midfoot striking than I was used to.
The grip has been great in the cold, wet weather here in the midwest winter. Overall the outsole should stand up to lots of wear and still feels comfortable throughout the stride.
Nothing special about the looks
I didn't buy the Ride's for their looks. I doubt you will either. They aren't a bad-looking shoe, but they will likely fly under the radar.
So, if you're looking for something that can blend in at the gym or just a road shoe that won't turn any heads, this will check all your boxes. One last note about looks, I actually do really like the outsole color pattern.
Conclusion
I bought the Saucony Ride ISO 2's for a comfortable daily trainer. The medium cushion is just right.
The 8mm heel/toe offset is great for the slow to medium-paced runs I use it for. The heel cushion and support is oh so comfortable and the ISOFIT locks the foot down just enough without feeling constricting.
The only complaint I can find with the shoe is the weight. At 318g in a men's size 12, they aren't the lightest trainer on the market. However, this is hardly a deal-breaker when these shoes are primarily used for recovery and slower-paced days.
Overall Saucony has provided a solid daily trainer that can be depended on for a lot of miles, but I don't get excited about them every time I put them on. Is that a problem? I guess that's a question you'll have to ponder for yourself.