Who should buy the Merrell Vapor Glove 2
The Merrell Vapor Glove 2 offers runners a very minimalist and barefoot-like running experience.
Ultra-minimalist runners who are looking for a reliable neutral running shoe
For runners who have been into barefoot shoes, the Vapor Glove 2 is a great addition to their collection
Anyone who is looking for the best closed-toe minimalist shoes in the market.

Updates to the Vapor Glove 2
Flexibility and natural stride are the purposes of the 2nd version of the Vapor Glove from Merrell.
Heightened durability, consistent pliability, and the minimalist design that allows runners to move naturally through the gait cycle.

High-quality outsole components
The Vibram Outsole TC1 is one of the high-quality outsole components in the market. It consists of a rubber compound that's very reliable in delivering traction over a variety of surfaces.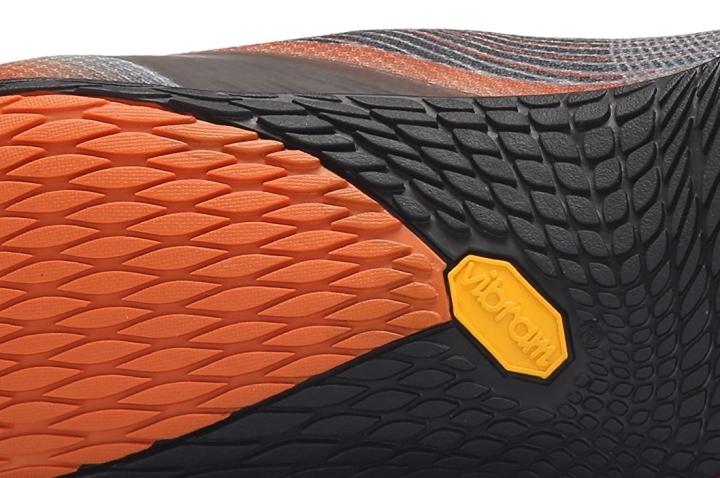 Its grip on the ground and hard asphalt is dependable and it doesn't let the runners slip. The outsole unit itself has a light groove pattern that allows the unit to flex naturally. One can actually bend and fold the entire shoe because it allows natural movement to fully occur.
Vapor Glove 2 offers great amount of flexibility
It's also durable, so any runner can rely on it to last long, even after many adventures. Other popular Merrell shoes for running also offers great amount of flexibility. Examples of these shoes are the Merrell Glove 5 and Vapor Glove 3.
The mid-sole unit makes use of a compression molded Ethylene vinyl acetate or CMEVA. This material is very durable and it delivers responsible cushioning at all times. It's not restricting, so flexibility is still very high for this layer of the Merrell Vapor Glove 2.
Air Mesh provides high levels of breathability and comfort
The upper unit makes use of the Air Mesh. It's a sturdy material that gives breathable and comfortable coverage. It's a solid feature that allows runners to go through their activities without worrying about sweaty or warm feet.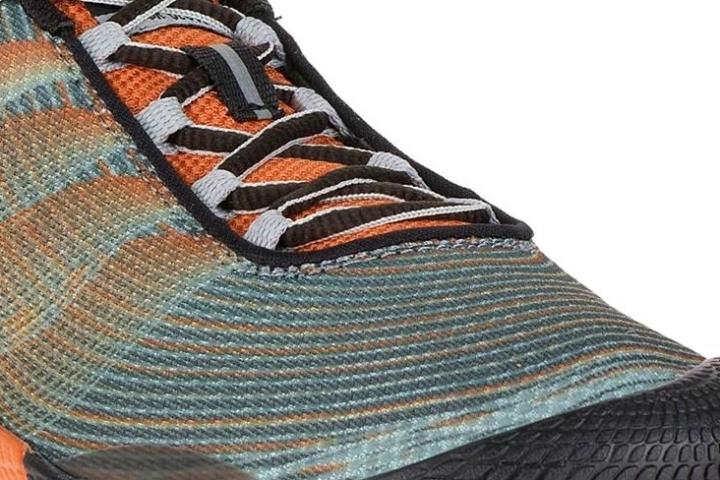 Heel support is afforded by a Rear Foot Sling that's made from TPU. Made from synthetic leather, it helps in keeping the heel in place without adding bulk or weight.
Vapor Glove 2
Protection from rocks and debris is still important for this minimalist shoe. That is why a Toe Bumper is placed at the edge of the forefoot area.
Made from rubber, it protects the toes from debris and other hazards that might come in contact with the foot while running through the great outdoors.
A non-removable microfiber foot-bed with M-Select Fresh is placed right above the mid-sole foam. It adds a bit more cushioning. Its anti-microbial capability allows it to maintain a clean and a healthy interior environment for the foot.
Compare popularity
Interactive
Compare the popularity of another shoe to Merrell Vapor Glove 2: