Over the past 20 odd years, I have gradually transformed from a traditional road runner sporting large drop shoes and plenty cushioning, to lower drop shoes and no cushioning.
This transformation originates from an increased preference for trails, and through this the opportunity to try out shoes with less cushioning without fear of injuries.
Along the way, I got a pair of Merrell Bare Access Flex on sale and loved their no-frills "barefoot feel" - real barefoot runners are probably going to "troll" me for using the barefoot word to describe a pair of semi-regular running shoes.
Regardless - the Bare Access Flex does give a kind of barefoot feel, and took me by surprise: They were extremely comfortable from run one.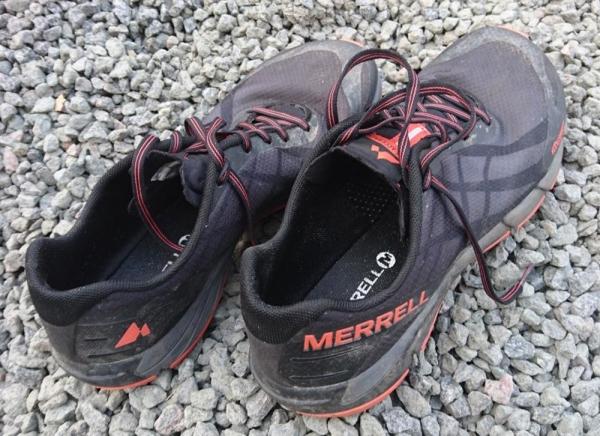 Design
The Bare Access Flex comes in a series of colors, I went for the so-called Black, which sports a range of dark-greyish colors with a bit of orange contrast.
The design and colors are not going to cause any unwanted attention. They are simply nice, low-key looking shoes.
Comfort
The Bare Access Flex is without a doubt the most comfortable running shoes I've ever worn. They are so light and flexible that they instantly transform to your feet - almost like a sock.
There is ample room for your toes - and even though I do not have particularly wide feet I thoroughly enjoy a bit of wiggle room - especially on longer runs. This, however, is also one of the drawbacks - the Bare Access FLex is not suitable for very technical stuff when you need full control (blisters here I come).
On the other hand, they ride so low (without cushioning or rockplate) that you feel every pebble and pine cone you encounter. This gives you another type of control, which is nice in its own way.
Outsole
The Bare Access Flex is classified as a trail shoe by Merrell. Yet, the outsole is flat and the grooves/lugs almost non-existent.
This is okay and gives you a decent grip on regular trails, tracks, and paths. However, if you encounter sandy or muddy sections they will slip'n'slide like there is no tomorrow.
In my mind, the Bare Access Flex is more a cross-over type shoe, which will give you an excellent ride when you run on mixed terrain. I regularly use mine for a mixture of flat road-to-trail type runs - and for this they are superb.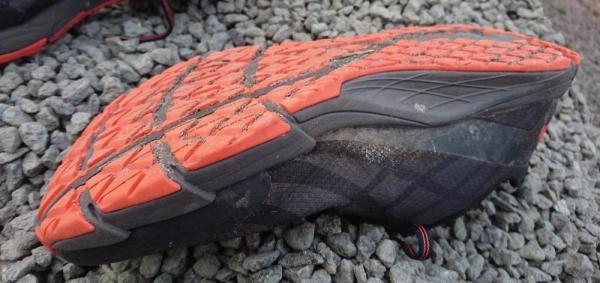 Upper
The Bare Access Flex has a very well ventilated and comfortable upper, which allows moisture and heat to escape very easily. Around where I live, they are perfect in the summertime.
However, allowing moisture to escape easily often also involve the opposite - moisture getting in. Because they ride rather low and the upper is made of a very open weave fabric, I sometimes feel the Bare Access Flex actively absorb moisture.
In most of my other shoes, I'm able to run in shallow puddles without getting wet - not the Bare Access Flex. Even the shallowest of puddles will instantly seep through the Bare Access Flex, and so will fine-grain sand and clay.
There is hardly any toe protection - so again, not the perfect shoe for technical stuff.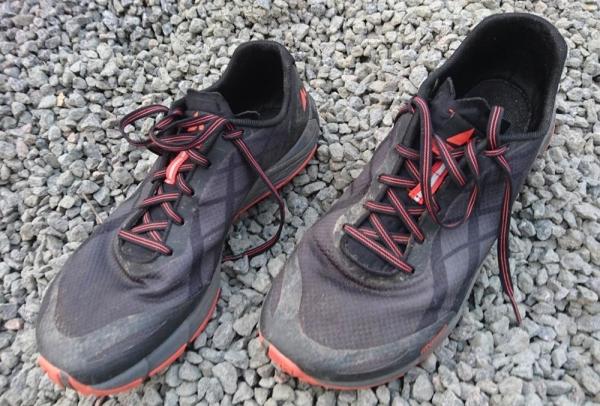 Durability and value for money
After almost 200 kilometers, I can hardly see any wear on the outsole nor the upper. Mind you I always run on soft terrain and always run slowly and carefully.
I haven't had any issues, yet the upper seems so light and thin that if you took these shoes off-trail or on rocky river-beds, I doubt the upper would last long - and neither would your toes for that matter.
I got mine on sale - yet even at their regular price, they are not overly expensive. Since I haven't seen them to their "end-of-life" I cannot conclude on their longevity - but I still think I got plenty value for money.
Performance
The Bare Access Flex is excellent when you run on a mixture of road and light trails and are used to low or zero drop shoes. They are extremely lightweight and on average I run 10-20 seconds faster per kilometer (without consciously trying to).
I don't think the Bare Access Flex officially classify as "racing flats", yet in many respects, they have that same feel to them.
If you normally use high-drop/cushioned shoes - better watch out! The Bare Access Flex has zero drop and very little cushioning, and this is not for everyone to enjoy.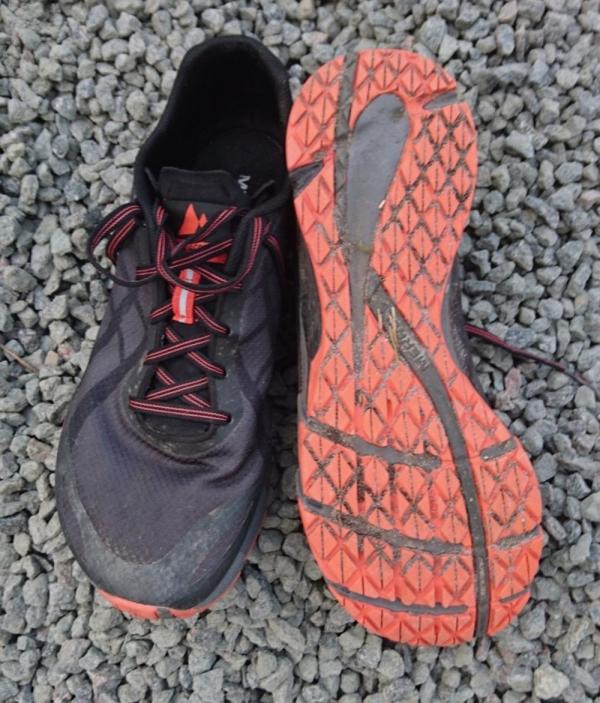 Conclusion
I love the Merrell Bare Access Flex. They are wonderful for the easy run on flat mixed terrain/road-to-trail stuff - for more rugged stuff, nah.
They offer a nice change to my other more rugged trail shoes on training runs - yet they are too flimsy to become "regulars" in real off-road situations.
I like to wear them occasionally to "exercise" and "challenge" the nerves and muscles in my legs and feet by going no-drop, low-stack. I have even worn these doing half marathons and longer in the summer time.
They are - however - too cold for any serious winter running where I live.
Once they retire from active duty I think I will give them a thorough wash and start using them as my go-to sneaker for comfortable casual and semi-formal situations.