5 Best Track Spikes in 2023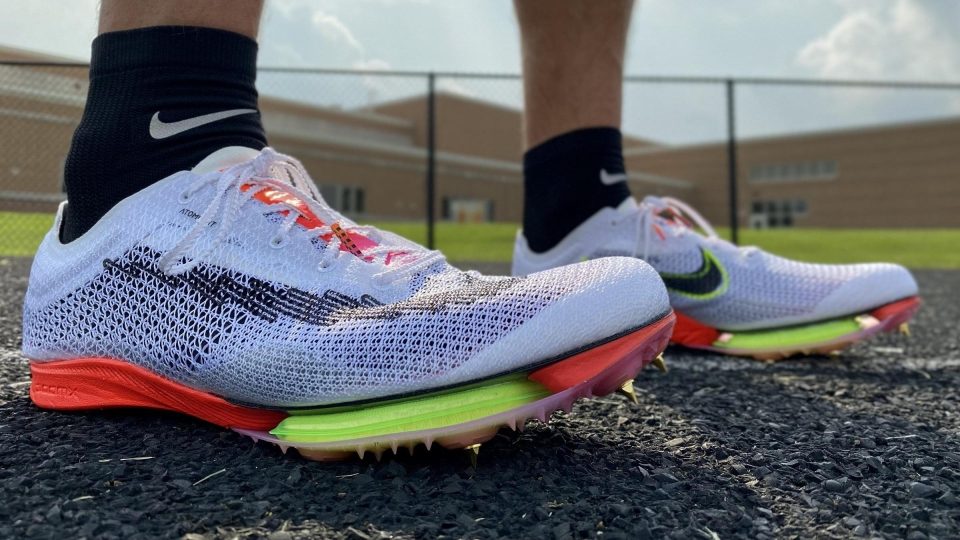 We earn affiliate commissions at no extra cost to you when you buy through us. Why trust us
A well-selected pair of track and field shoes can be a real performance booster or even help you set a new PB.
We have tested and reviewed over 60 pairs of track and field shoes to help you buy the best one. We cited every little detail we could find about the shoes, even how they worked in different aspects when we were running, jumping, and throwing while wearing them. Whether you are an advanced athlete looking for a premium shoe or a beginner on a tight budget, we've got the top picks for you.
Comparison of the 5 best track spikes
| | | | | | | |
| --- | --- | --- | --- | --- | --- | --- |
| Best | | | | | | |
| CoreScore | | | | | | |
| Users rating | | | | | | |
| Experts | | | | | | |
| Best price | | | | | | |
| Ranking | | | | | | |
| Popularity | | | | | | |
| # of colorways | | | | | | |
Why use a track shoe
Here are some of the distinct components of a track and field shoe that make it more efficient for the sport than other types of athletic shoes: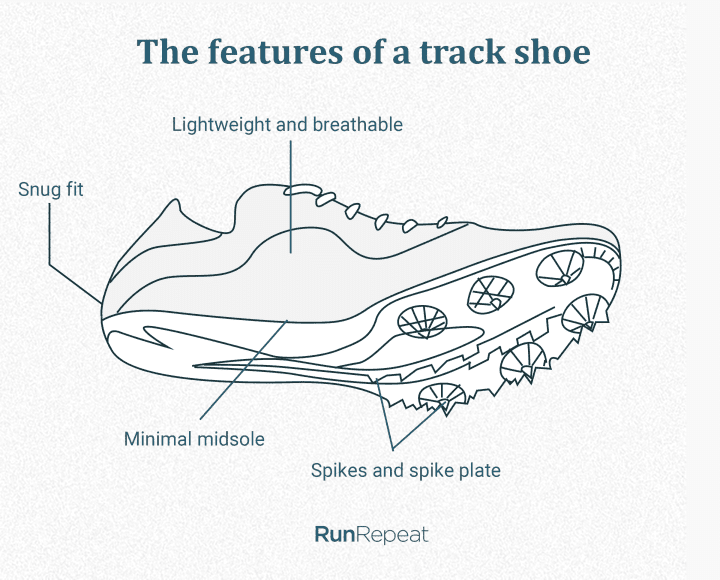 Lightweight and breathable: Track and field shoes are light and airy because of the thin mesh upper that usually accompanies them. usually have a rigid upper construction to provide a snug fit.
Snug fit: Aside from a thin mesh, the upper of track shoes have a rigid structure to provide a snug fit and keep the foot in place.
Minimal midsole: Unlike other cleat-type footwear such as those for football and soccer, track shoes usually have a midsole that is thin and minimal. It acts as both underfoot cushioning and impact absorber.
Spike pins and spike plate: Some track shoes use spike pins. These are small pointed attachments on a plastic plate that aid in gripping the track surface. Spike pins vary in type, size (pin width), and number depending on the event it is used for.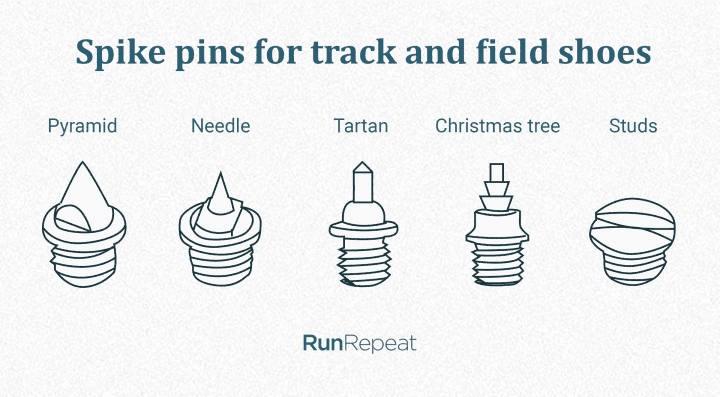 Track shoes vs running shoes: 3 key differences
Although track-and-field as a sport includes running events, the shoes used for those are different than the typical running shoe. Each shoe has its particular design and purpose, which we can differentiate through the following:
Weight: Track and field shoes are significantly lighter than running shoes. They use fewer materials and are relatively smaller in figure because they intend to boost the athlete's momentum.
Cushioning: Track spikes for running events are thin and minimal. On the other hand, running shoes are plush and substantial as their focus is on underfoot cushioning and arch support.
Overall appearance: The most noticeable difference between track shoes and running shoes is the use of spikes. Track shoes for running use spike pins to make the forefoot higher and promote better traction.
Track and field shoe categories
The various events within the track-and-field sport are distinctive from one another and, as such, require the use of different shoes. Here are the types of track spikes and the notable qualities of each one:
Running events
Running
Sprints
Mid-distance
Long-distance

lightweight
little-to-no cushioning
around 7-8 spike pins

little-to-moderate amount of cushioning
more tapered forefoot compared to sprint spikes
around 6 spike pins

most flexible of all running track shoes
around 4-6 spike pins (to keep the shoe lightweight)
Jumping spikes
Jumping
Long-jump / Triple-jump
High-jump
Pole vault

has an extra layer of cushioning for protection
usually flat in the heel area for more stability and power during the jump

uses a sturdy upper material for durability during varied movements
has a midfoot strap to keep the foot in place during run-up and take-off
employs spikes in the heel for increased support and traction

underfoot structure is the most rigid among all jumping track shoes
heel area is more padded compared to other jumping shoes
Throwing events
Throwing
Javelin / Shot put / Discus throw / Hammer throw

Throwing shoes are versatile and can be used in any of the sports included in the throwing events
These shoes do not use spike pins as throwing events include circular and pivoting motions that do not require the additional grip
Slightly bulky, to keep the athlete firm on their position without unnecessary movements
Has a smooth (but not slippery) outsole to allow for a fluid spinning motion
Frequently asked questions
Are spike pins important in track shoes?
There is no absolute rule that track and field shoes should be used with spike pins. Additionally, not all track shoes are used with spike pins. When used accordingly, spike pins improve traction and support.
Are socks important?
You might be hesitant to use socks because track shoes are intended to fit snugly on its own. Socks are not important. Many athletes prefer not to wear socks because it makes the fit of the shoe too tight and the movements uncomfortable.
How we test track spikes
Here at RunRepeat, we provide you with recommendations for the best track and field shoes based on our very own experiences and observations. We set the process in motion by getting hold of the shoes we wanted to test. We purchase the pairs so that we do not need to gratify anyone, especially brands, by providing a good review.
We then proceed with wearing the shoes in our actual track and field sports and activities. We assess all the things we can notice about the shoes, but we make sure that we spend a good and substantial amount of time on each of them before we finalize our thoughts.
Next up, we collect more usable data by measuring and scoring the parameters of the shoes through our lab tests. We quantify 30+ parameters, one of which is durability. For this test, we use our Dremel tool to apply force on the different parts of the shoes, then we employ our expertise to subjectively discern how durable and abrasion-resistant the shoes are.
By the way, we also split the shoes in half to uncover all the parts of the shoes for us to investigate and take note.