5 Best Nike Shoes For Standing All Day in 2023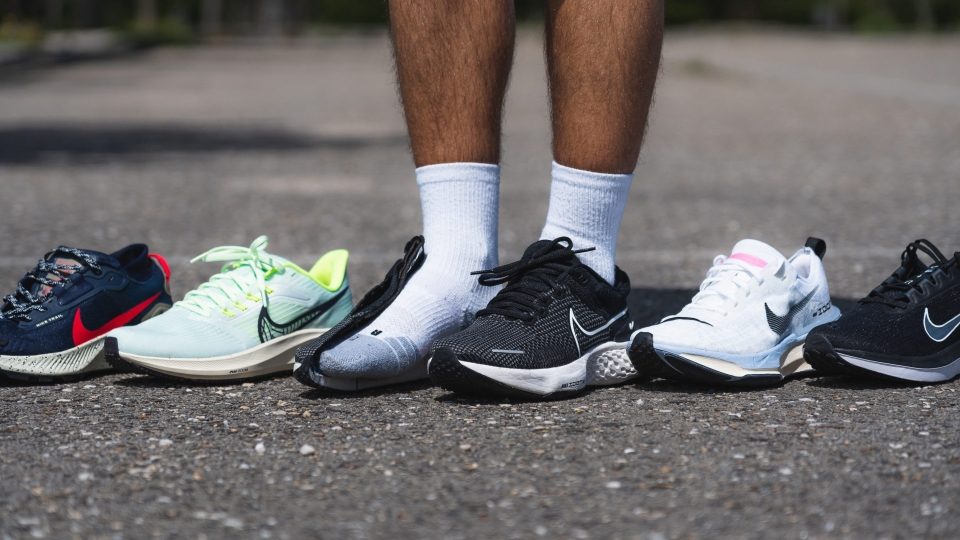 We earn affiliate commissions at no extra cost to you when you buy through us. Why trust us
Standing all day requires both comfort and support. And who else can do it better than Nike, right?
It's a given - Nike running shoes aren't just all bounce and style. They are also cut out for the perfect mix of both cushiness and stability, which is why they're one of the finest choices for all-day wear.
Every model you see on this list, we've handpicked ourselves. We wear tested each of them to see how they perform and if they really are the cream of the crop. Not only that but we also scrutinized them even more inside our lab, making sure that our experience is backed by actual data!
Comparison of the 5 best Nike shoes for standing all day
| | | | | | | |
| --- | --- | --- | --- | --- | --- | --- |
| Best | | | | | | |
| CoreScore | | | | | | |
| Users rating | | | | | | |
| Experts | | | | | | |
| Best price | | | | | | |
| Ranking | | | | | | |
| Popularity | | | | | | |
| # of colorways | | | | | | |
Choosing the best Nike shoes for walking and standing all day
It is one thing to find a shoe that is comfortable for an hour or two of running. Choosing shoes that provide long-lasting comfort for full days on your feet is arguably even harder.
Whether for an active job or long travel days, it is hard to go wrong with Nike shoes for standing all day. Here is what to look for when choosing a pair of Nikes for all-day wear.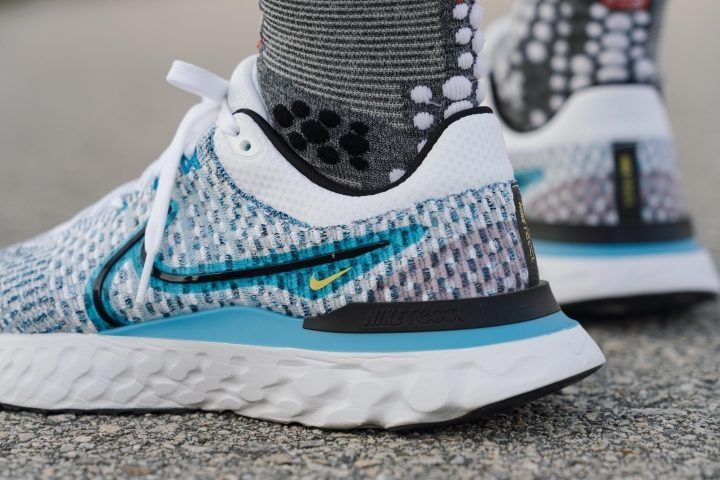 Comfort is king
Nike shoes have style and performance cred that few, if any, shoe brands can match. But when looking for Nike shoes that you will wear for 8+ hours at a time, comfort matters more than anything else.
Long bouts of standing in uncomfortable shoes lead to an array of negative health outcomes, including foot pain, backaches, varicose veins, and general fatigue. Your footwear is not merely a trivial stylistic choice: the shoes you wear really can impact your long-term health and well-being, so it is important to get it right.
Four primary characteristics determine the comfort of a shoe:
cushioning
support
breathability
weight
fit
Cushioning and support in Nike shoes
Nike has a long list of innovative foams used throughout its different shoe lines. The most notable ones, like ZoomX, are extra soft and bouncy for maximum energy return.
Others, like React, are a bit firmer but more supportive.
Your preferences and what you are doing on your feet all day will influence the best cushioning choice for you.
Breathability
Even the cushiest, bounciest shoes won't suffice if your feet are sweaty and suffocating. Along with highly cushioned and protective midsoles, the best Nike shoes for all-day wear must also be extremely breathable.
One of the best upper materials for breathability is Nike's Flyknit. This seamless, knitted fabric maximizes air circulation, which helps keep feet cool and sweat-free. Flyknit is also stretchy and form-fitting, which further aids in providing long-lasting comfort.
Nike shoe weight
Shoe weight may not seem significant. Most modern, well-designed shoes for standing all day look to be in the same weight class on paper, but even small differences make a difference when you are taking thousands, or tens of thousands, steps every day.
Lighter shoes will minimize fatigue, but lighter is not unconditionally better if it means compromising cushioning and support. Most Nike shoes manage to be light and comfortably protective. This is largely thanks to Nike's industry-leading material innovation, especially their midsole foams.
The best Nike shoes for standing all day weigh less than 10.6 oz (300 g) in a men's US size 9. They feel light but remain highly cushioned, with heel stack heights above 30 mm.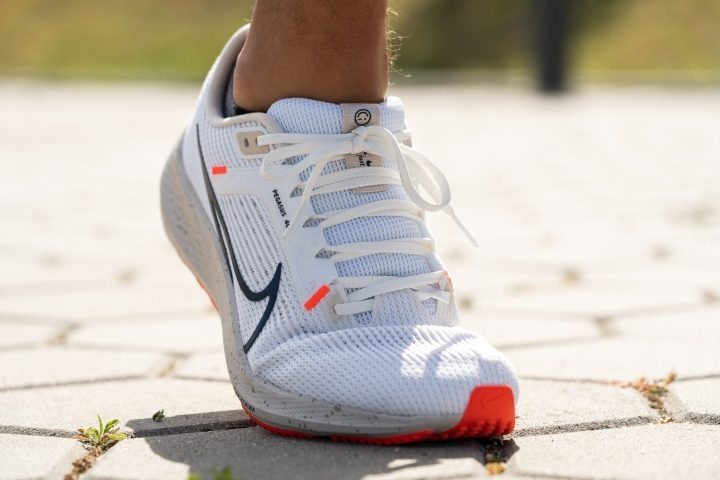 Fit of Nike shoes
Nike shoes tend to run narrower and are comfortably form-fitting. The best shoe for you will contour naturally to the shape of your feet, with no slippage or hotspots, as this can lead to blisters. However, there should be some room at the forefoot, as feet inevitably swell when standing or walking for hours every day.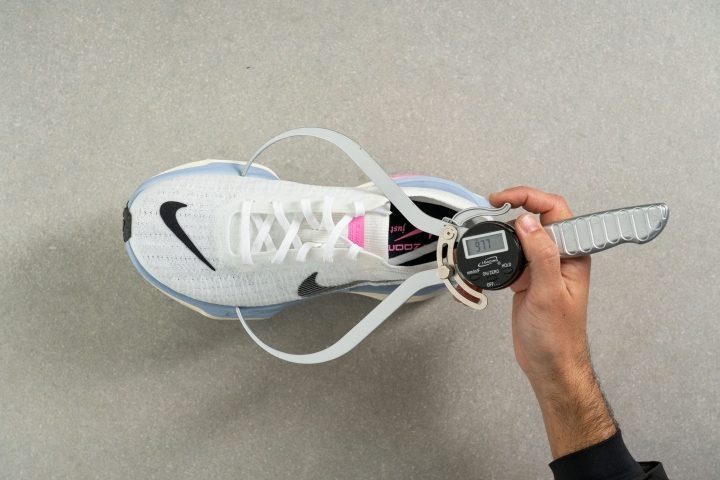 If you have a wider foot, some of the best Nike shoes for walking all day, like the Nike Pegasus and the Nike Downshifter, are also available in Wide and X-Wide varieties.
Nike shoes for all-day wear: other factors to consider
Beyond overall comfort, there are a few other factors to consider when choosing the best Nike shoes for standing all day.
Neutral colors
If your shoes are for work, it makes sense to stick to neutral colorways: white, black, and muted earth tones are safe bets. Unlike fun but flashy Nike shoes, these colors are less likely to clash with work uniforms. They offer more versatility and can be dressed up or down easily.
Traction
You can ensure better stability by matching the outsole of your shoes to the surfaces they will be most often worn on.
A trail running shoe like the Nike Wildhorse is a good option for travel or outdoor work. Its sticky, lugged outsoles provide traction and security over variable surfaces, from pavement to dirt to snow.
The smooth outsole of Nike running and walking shoes is a better match for indoor wear. Lugs are great for added stability and traction, but a smooth, flat outsole will keep your feet fresher for longer, especially if you are mostly walking or standing on hard manufactured surfaces like tile or concrete.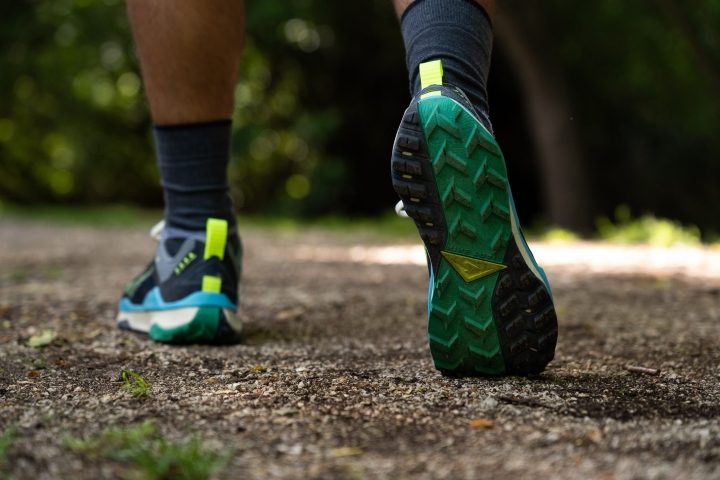 Durability
Folks who spend most of their day walking and standing can burn through shoes like they're nothing. Nike shoes are generally known for their quality construction and foam durability. They may cost more than some walking shoes but will likely last longer.
We test each Nike shoe for its durability in the toebox, the heel padding, and the outsole rubber to let you know which are the most wear-resistant ones.
An effective way to extend the life of your Nike shoes even further is to rotate between two pairs. Foam midsoles get compressed as they are worn and can take 24-48 hours to decompress. Wearing the same pair day after day does not give the shoes a chance to "rest." They provide less cushioning and support, and the foam ultimately degrades faster. Rotating between two pairs will keep your feet fresh and can maximize the lifespan of your shoes.
References
Anderson, J. J., Williams, A., & Nester, C. J. (2017). An explorative qualitative study to determine the footwear needs of workers in standing environments. Journal of Foot and Ankle Research, 10(1). https://doi.org/10.1186/s13047-017-0223-4
How we test running shoes
Having our own RunRepeat shoe testing lab allows us to test and measure every shoe more thoroughly. On top of that, we clock up at least 30-50 miles in each shoe, giving us a solid background on its durability and performance.
To assess other parts of the shoe, we also:
Slice it into pieces to see what it's made of
Measure each part of the shoe via multiple parameters like breathability, flexibility, strength, etc.
And by the way, in case you are wondering, we buy all the Nike shoes we test using our own money. This is to assure you that we prioritize honest and unbiased reviews over free stuff.