5 Best Lacoste Sneakers, 20+ Shoes Tested in 2023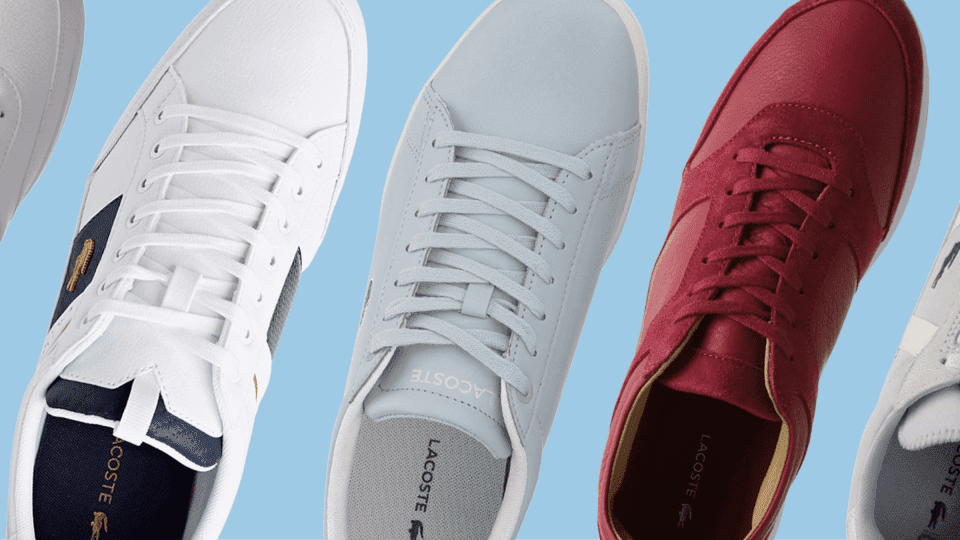 Get comfortable and chic with any of these best-rated Lacoste sneakers. Whether you need a new pair that is so beautiful and voguish that you could wear it with a tuxedo, or simply an iconic shoe to add to your collection, we've listed for you the best lifestyle offerings from this label.
One of the coolest names in the sneaker culture, Lacoste has continued to pay homage to its tennis heritage. Except, of course, the highly-rated Run Breaker model which is an eye-catching running-meets-hiking silhouette. The current line-up of Lacoste sneakers represents a perfect synthesis of the brand's past and future.
We tested 10+ of the best Lacoste sneakers for this guide. Take a look at our final rankings and top picks in different categories.
How we test sneakers
To finalize our rankings, we subject all the Lacoste shoes to a rigorous analysis and wear tests. Each shoe is examined with care to assess its quality, comfort, and key features. We then wear the shoes for performance tests. This means engaging in day-to-day activities and athletic events.
Our whole approach involves:
Buying all pairs of sneakers from the Lacoste brand for our tests. We use our own money to ensure the reviews are all 100% honest and
Wear-testing the shoes meticulously. It involves not just an on-foot try but subjecting the sneakers in the usual rigors of wear and tear and all-day wear.
Collecting essential data about the shoe's out-of-the-box fit, cushioning, support, durability, lacing system, breathability, and a lot
Ensuring that our best recommendations are backed up by impartial and comprehensive reviews from our wear-testers.
To end our selection process, we finalize the overall ratings of all the pairs of Lacoste sneakers in the collection. Refer to our proprietary CoreScore system to quickly all the top-rated pieces in the bunch.