Emerging from a successful collaborative effort, the 9060 from
New Balance
is such a captivating running-inspired kick on almost every front. Owning one translates to opening up a trove of possibilities style-wise, all while getting you hooked with its addictive comfort. And have we mentioned how ridiculously well-made this bad boy is yet? It seems to be too good to miss out on.
Pros
Next-level comfort
Excellent craftsmanship
Quite heavy-duty
Dope aesthetics
True to size
Looks better in person
Premium-grade materials
Stable
Cons
Limited color options
Squeaks
A tad warm
Who should buy the New Balance 9060
Purchase it if:
You want to own a tamer version of the Adidas Yeezy 500.
Sneakers with remarkable finish are what you're after.
You've been waiting for a pair that can sustain your balance anywhere on the streets.
Your fall collection is lacking something running-inspired from NB.
Shoes that work well with baggy pants are what you need.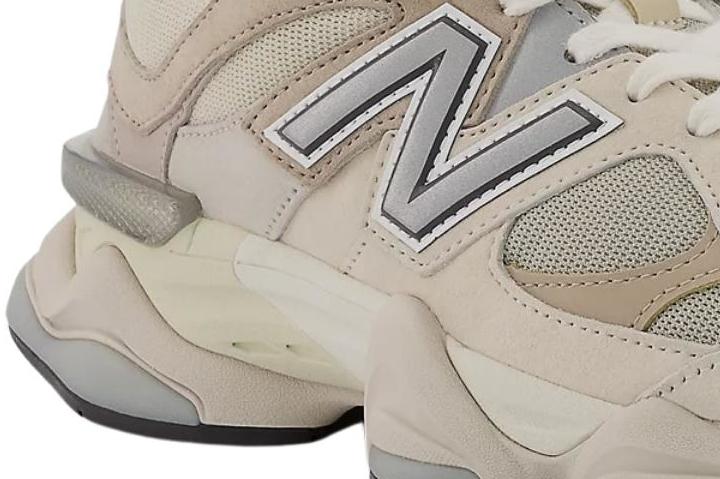 Who should NOT buy it
Skip the New Balance 9060 for the Adidas Ozweego if you want a squeak-free shoe that comes in multiple colorways. And if you'd rather slip into something far more breathable, turn to the New Balance 1906R.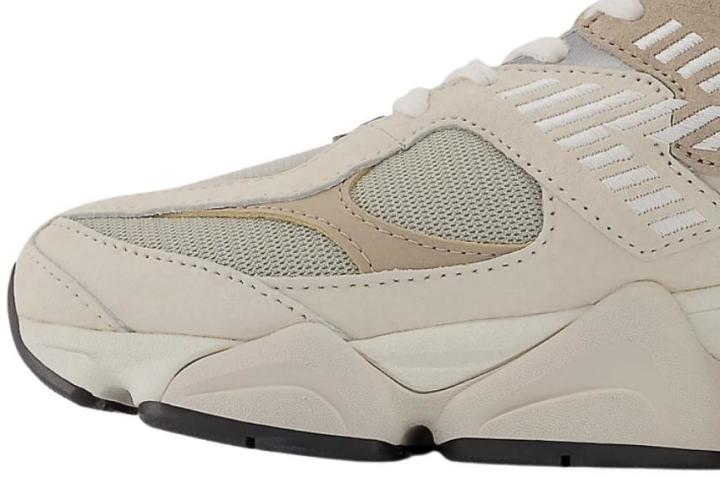 Intense comfort in the NB 9060
#1 thing we loved in these shoes is the ultimate comfort. Hello, clouds! The comfort is simply next level.
No hot spots, no lace bites, no heel irritation... comfy, comfy, comfy!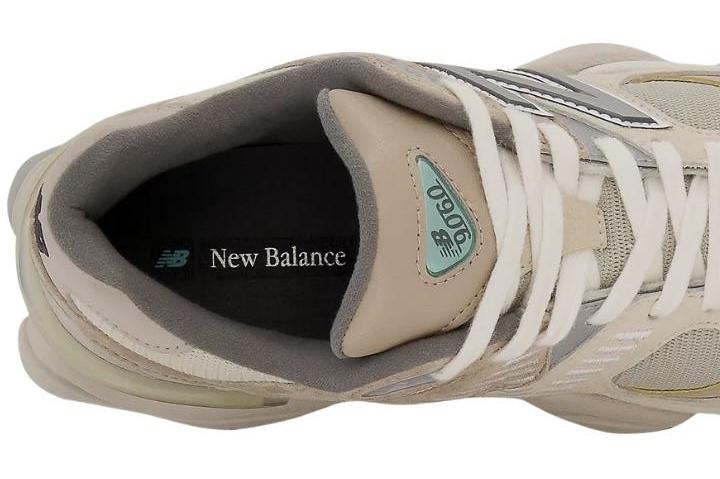 Made with TLC
The durability of these sneakers is on point! Upon detailed inspection, we realized that the materials used are high quality which is why this turned out to be a very durable sneaker.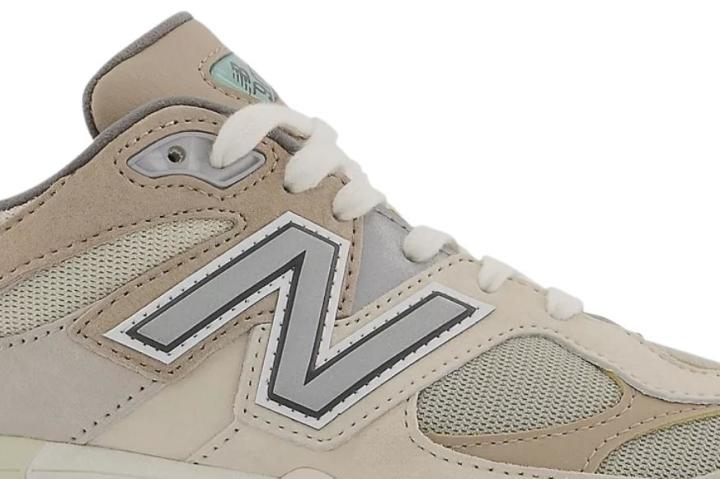 The long-lasting New Balance 9060
Complementing the 9060's top-level craftsmanship is its lasting construction. It was easy to rock this sneaker on the streets especially once we realized how sturdy it is. It looked almost brand new after all of our tests!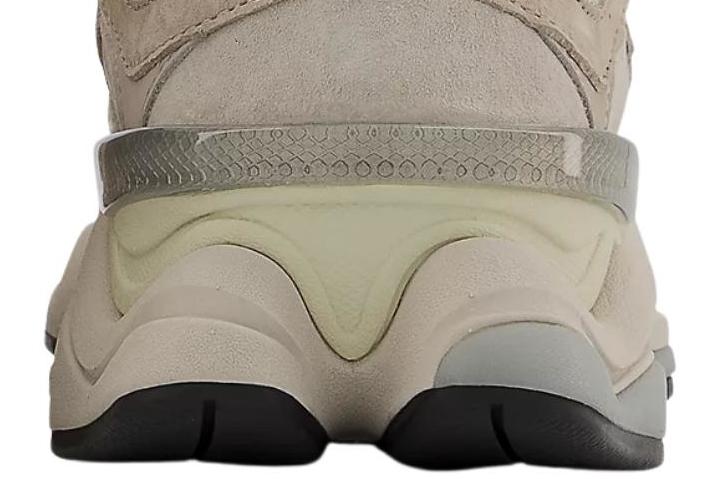 Simply lovely to look at
Not that they just look dope in the pictures, but also much better in real life! No worries about colors, they do look like in the pics.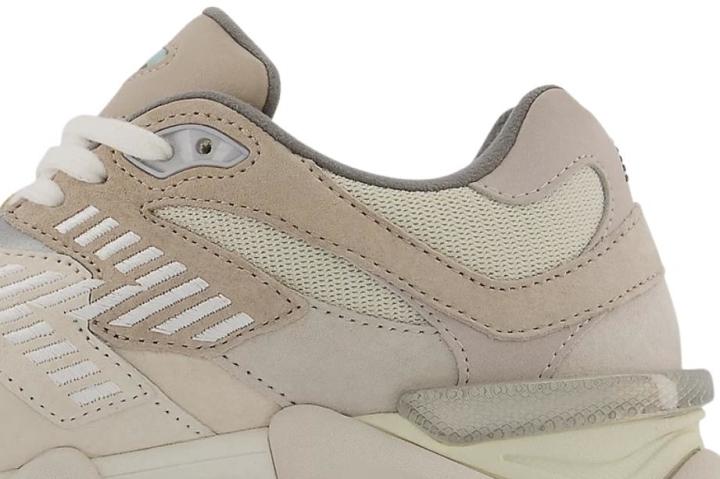 Wanted: More eye-popping hues to choose from
It would be great if NB added a few more colorways to choose from though!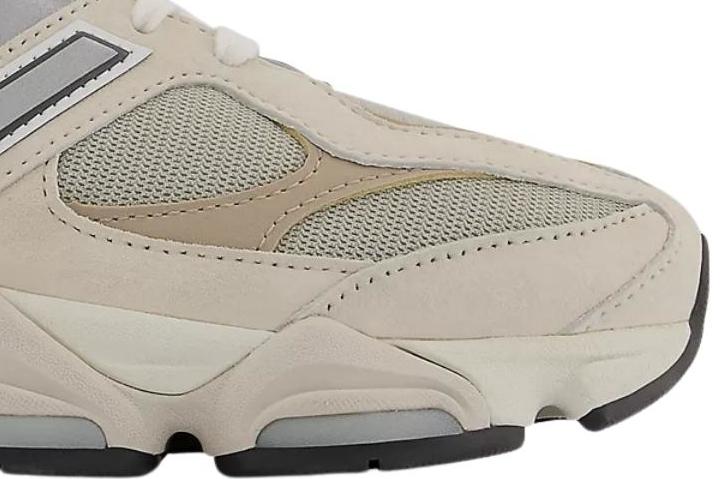 Sizing made right
TTS. Music to our ears.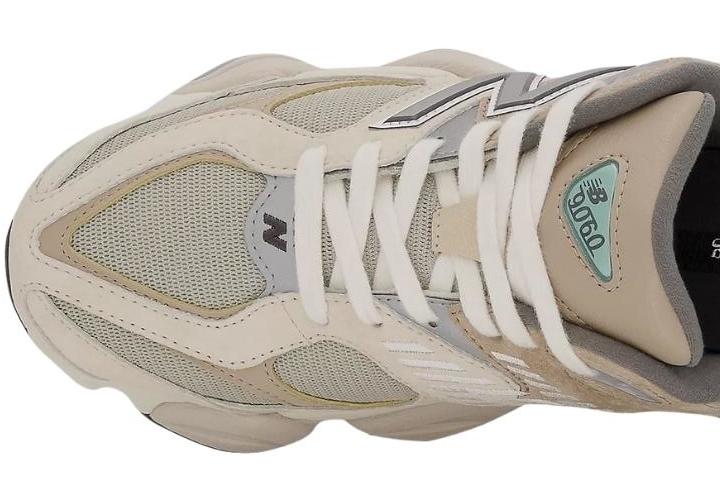 Not the quietest New Balance shoe around
Keep in mind though that this sneaker can be squeaky at times. It's not the best experience but if you tighten the laces, it might stop!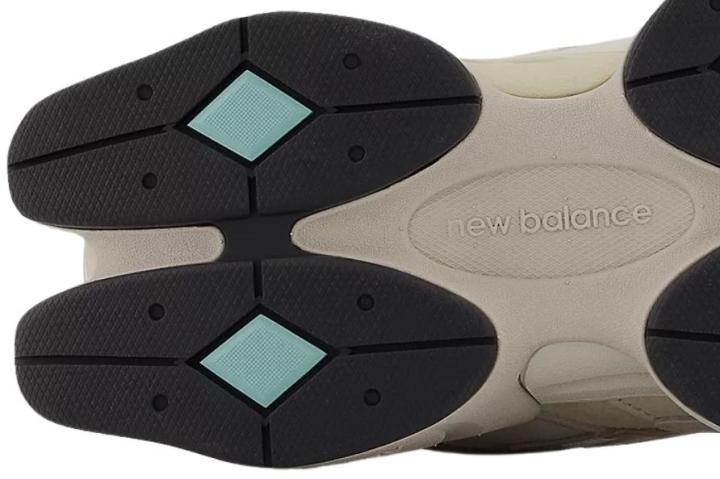 Stability is the New Balance 9060's middle name
These feel super stable. Our strides felt planted and safe.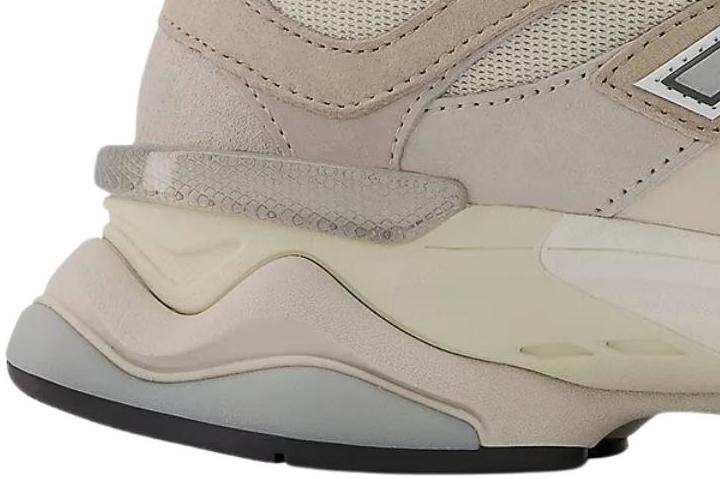 Could be a bit more breathable
These sneakers are kinda warm. We would not recommend them for very hot days!