5 Best Balenciaga Sneakers in 2022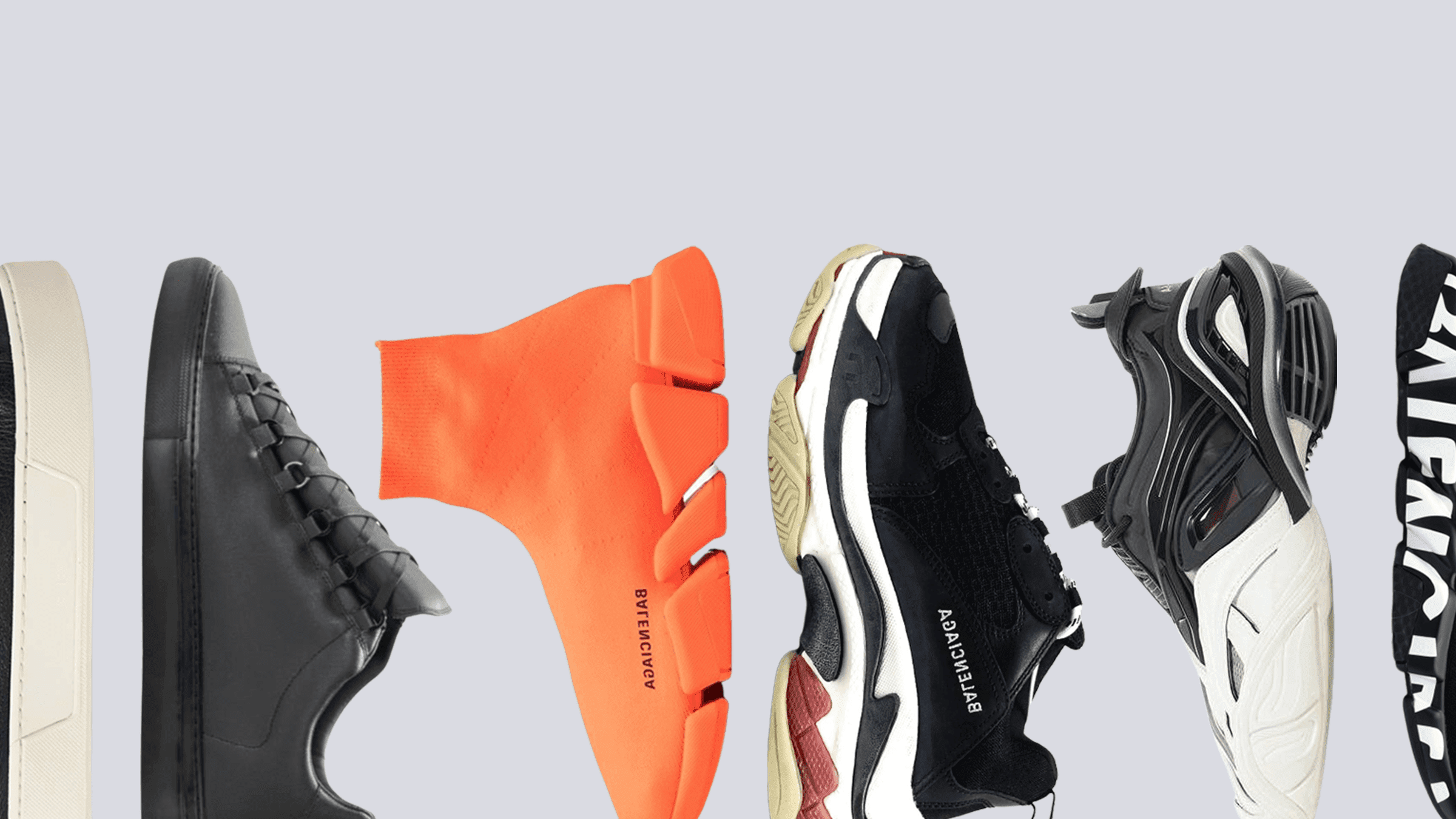 Known for its famous chunky "dad" shoes, Balenciaga continues to surprise the most discerning sneaker fans with its trend-setting releases. The genius of Balenciaga lies in its ability to turn bulky, chunky, and ugly sneakers into the next cool, high-fashion footwear.
A long list of fashion people and celebs was seen donning the Balenciaga shoes. The list includes Justin Bieber, Kanye West, Rihanna, and NBA star Tristan Thompson. From sock sneakers, and chunky 'dad' shoes, to classic leather footwear, there's a great pair of Balenciaga shoes for you.
Below, we've rounded up the Balenciaga sneakers that will keep you stay on top of all sneaker trends, and let you channel your sneaker-loving self. After reviewing each one of them, we highlighted our top picks in different categories to narrow down your best options when buying a new pair.
How we test sneakers
To identify the best from the bad, we put in the hours of work thoroughly testing and examining all models inside our RunRepeat shoe lab. To be more comprehensive, we not only do our own wear tests but also scour the internet for testimonials from fashion experts and other trusted testers to enrich our comparable data.
Here's what we do:
Our in-house sneaker specialists wear-test each pair of Balenciaga sneakers meticulously. It involves not just a quick on-foot try but engaging in various activities such as hours of walking, all-day casual wear, and even brisk walking around the neighborhood.
We take every model for days of real-world wear and tear This allows us to give you more comprehensive ideas of its comfort, durability, support, and many more.
We make sure that our top selections are backed up by actual reviews from our wear-testers.
Finally, we give each model in the database an overall score based on the collected data above. This also serves as a rating that is shown on our CoreScore.