3 Best Adidas Yeezy Sneakers in 2023
Level up your everyday wear with the unique flair of Adidas Yeezy sneakers. Even with the fallout between Kanye (the brain behind the design) and the Three Stripes label, we're very fortunate to learn that Adidas own the proprietary rights to the remarkable Yeezy product line.
Available in a wide array of colorways, cuts, and innovative technologies, which you can all browse through our extensive catalog at RunRepeat. To get you started, you may check out first the model that received a top-rated rank -- the Adidas Yeezy 750 Boost.
Get your best-suited Adidas Yeezy sneakers with our recently updated and reviewed selection. We tested them for your convenience and ranked them all accordingly. Check out the recommended pieces below from our in-house experts.
How we test sneakers
We do all the research and wear-tests independently to identify the finest Yeezy kicks. Although evaluating each model for this guide takes a lot of time and effort, we do have a lot of fun doing it. Our comprehensive test process includes lab analysis and real-world performance assessment.
The process involves:
Utilizing our own resources to make independent and comprehensive reviews for our readers. Our objective approach ensures you only get bias-free recommendations from us.
Once careful vetting of all the Yeezy shoes are done at the RunRepeat lab, we give them to the testers who lace them up for actual evaluation in the city streets and other activities.
We gather all feedback from wear-testers, focusing on the models' fit, in-shoe feel, weight, style, versatility, balance, insole, closure system, overall performance, flexibility, and other more features.
Getting more useful information from thousands of other customer reviews.
In the end, we publish our top rankings together with the in-depth reviews of the footwear in the catalog. Each model is also given a rating from 0 to 100 shown on the CoreScore.
Best Adidas Yeezy sneakers overall
Adidas Yeezy 750 Boost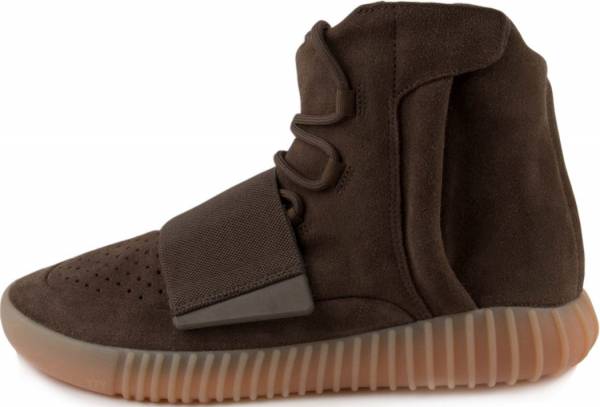 Pros
Stylish
Excellent Boost sole unit
Lightweight
Comfortable materials
Verdict
The Adidas Yeezy 750 Boost is one of the most popular and highly coveted sneakers ever created. It is very expensive relative to most sneakers out on the market to date, and its limited availability makes its resell price even higher. Overall, it still sells out not only because of its popularity and stylish look but also because of its comfort brought about by premium materials and the Boost sole.
Adidas Yeezy 750 Boost full review
Best value
Adidas Yeezy Knit RNR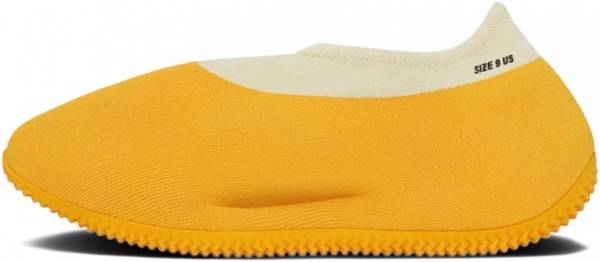 Pros
Soft cushioning
Out-of-the-ordinary style
Well executed details
Easy to slide the foot in
Soft and stretchy collar
Superbly protects the feet
Grippy
Attention-grabbing hues
Cons
Too pricey
Holds the heat in
Hard to style
A bit too snug
Verdict
If you're adventurous when it comes to style but do not want to trade off comfort, the Yeezy Knit RNR might work for you. While not everybody can successfully pull it off, it has a not-your-ordinary style that can instantly upgrade your regular casual look. When it comes to riding, the Knit RNR will not disappoint you, either. It generously keeps your feet well protected and amply cushioned, suitable for your quick errands or walking around the town.
Adidas Yeezy Knit RNR full review
Most popular Adidas Yeezy sneakers
Adidas Yeezy 350 Boost v2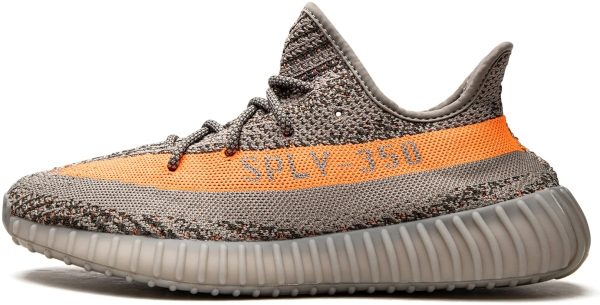 Pros
Trendily attractive
Premium parts
Supple underfoot
Dreamy confines
Works with most OOTDs
Expensive but highly worth it
Easy access
Improved fit
Cons
Restrictive toe room
Needs break-in
Elusive
Verdict
The Adidas Yeezy 350 Boost v2 is the fifth shoe released in Kanye West's collection. Made with top-of-the-line Primeknit fabric and Boost cushioning, it is known for its eye-catching aesthetics, as well as versatility, enhanced comfort, and fine craftsmanship. It might not be winning an award for affordability anytime soon, but to sneakerheads in droves, it is a worthy piece of investment.
Adidas Yeezy 350 Boost v2 full review