Resurrected to the delight of many, the Jag is a dapper hiker whose appeal goes beyond backcountry adventures. Part of our lightweight must-owns, this Danner kick brings its A-game in both dry and wet conditions, whether on trails or concrete pavements. While wearing one requires some compromise, the Jag is nothing short of brilliant—a claim enforced by its many strengths.
Pros
Mighty plush
Light
Waterproof
Minimal break-in
Classic looks
Versatile
Durable
Cons
Insufficient collar padding
Not very breathable
Who should buy the Danner Jag
Past its captivating '80s aesthetics, the Danner Jag is pretty straightforward with its outdoorsy capabilities. This retro-inspired hiker is for you if:
You're looking for hiking boots that look grounded minus the unnecessary clunkiness.
The terrain you prefer to navigate is a combination of levelness and moderate ruggedness.
Instant comfort is what you're after in a waterproof Danner boot.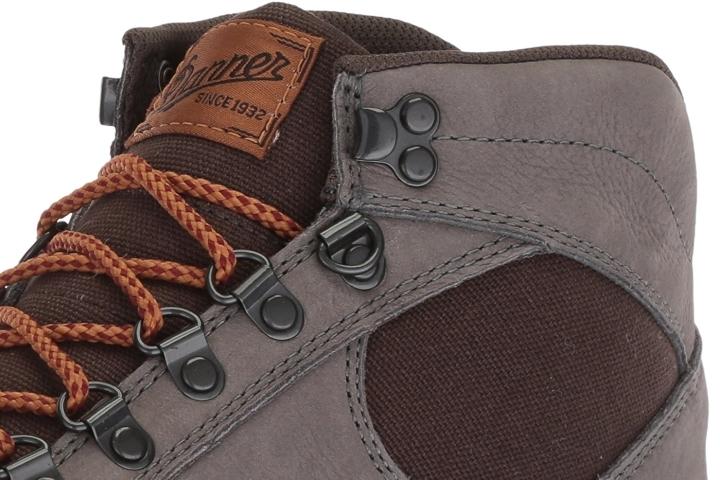 Who should not buy it
Going down slopes (muddy ones, especially) might be tricky in the Jag. For such slippery pursuits, consider the Danner Mountain Pass instead. Also, If extra breathability is what you need, opt for the non-waterproof Danner Explorer 650.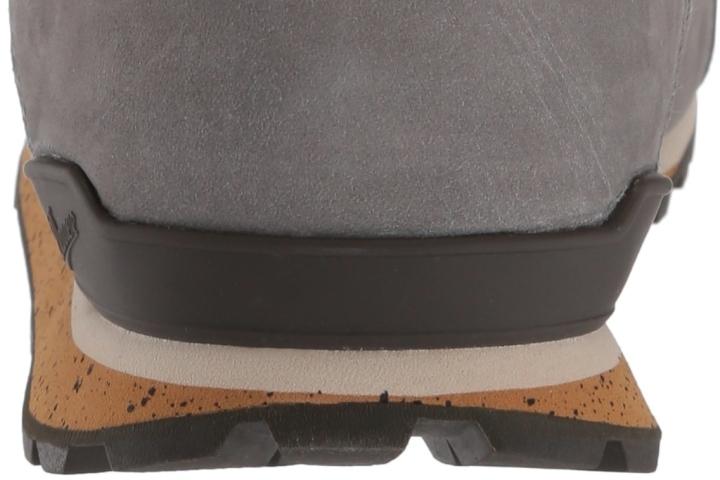 Danner Jag: A welcome reboot
Versatility is what reintroducing the Danner Jag resulted in. From its former stiffer backpacking boot self, this refreshed version is now a town-to-trail footgear, thanks to its increased flexibility and more adaptable outsole.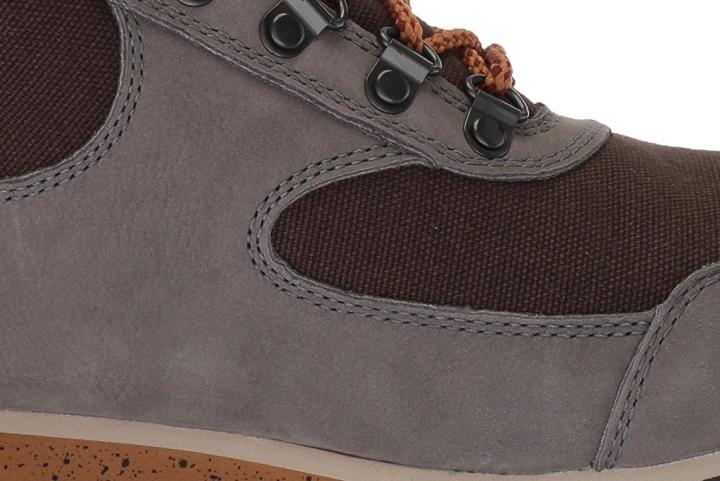 Comfy confines on mile one
Hikers in droves find the Jag immensely comfortable, with some likening hiking in it to "walking on clouds."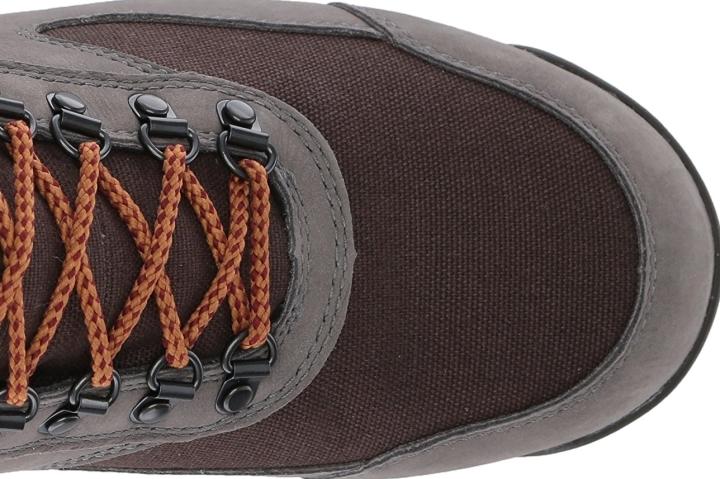 Not a drag
Many of those who have bought the Danner Jag appreciate its almost barely-there lightness.
The Jag's underwhelming ankle cuff
Its not-so-plush collar is disappointing at best to a few reviewers. A thicker pair of socks might benefit you in this regard.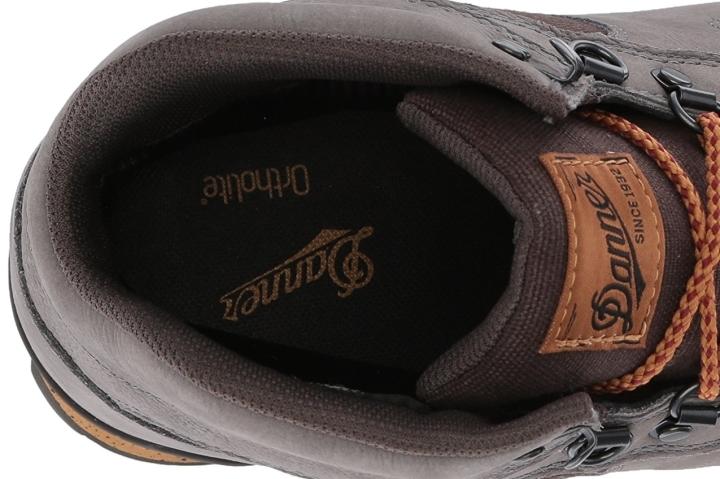 The Danner Jag's '80s charm
Scores of trail-goers, including a few experts, are quite impressed with the retro style of this offering from Danner.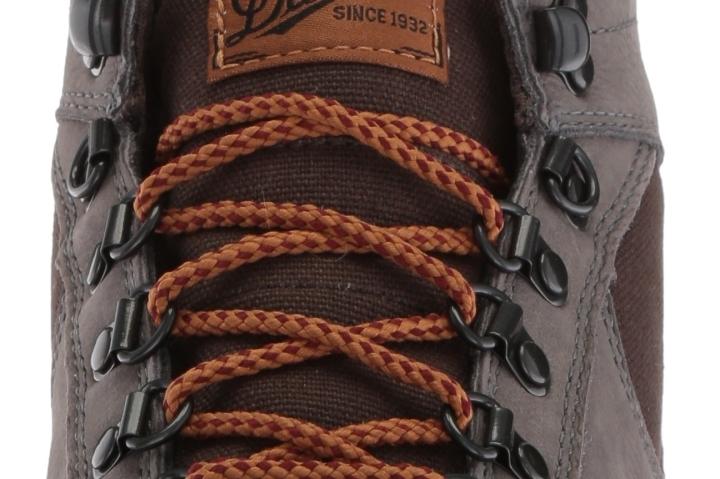 Hikes in dryness
It is able to protect the feet from getting wet, based on numerous user reviews. (For more waterproof hiking boots, click here.)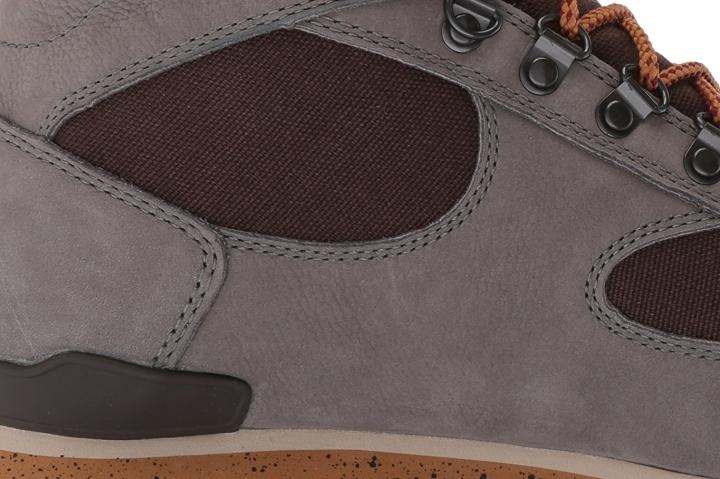 Toughness is its surname
Experienced hikers testify to its durability. They are likely referring to its abrasion-resistant upper and heavy-duty outsole.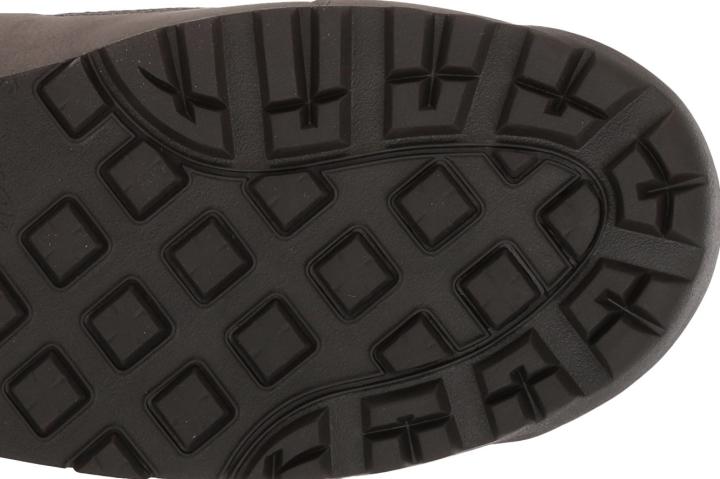 Danner Jag: Not for summer use
According to a very few, the Danner Jag struggles to keep its interior well-ventilated.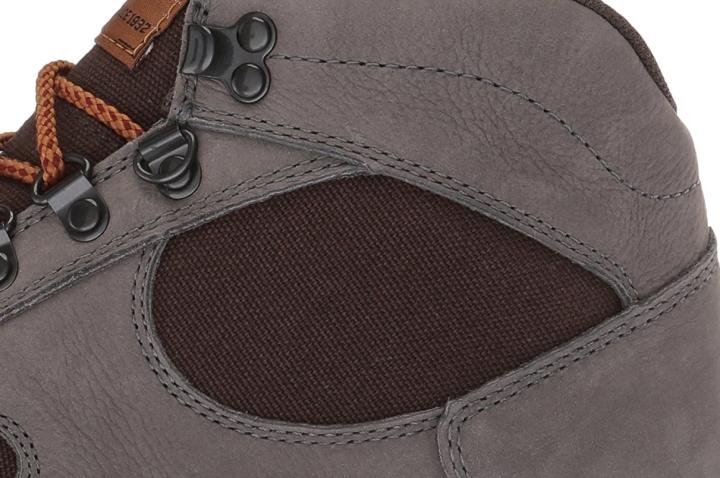 Danner Jag vs. Merrell Moab 2 Mid GTX
Both the Jag and the Moab 2 Mid GTX are outdoor offerings that are great for single-day excursions. They are equipped by their respective manufacturers with various components and technologies that render remarkable performance for this kind of activity. Detailed below are their notable differences.
Upper. The Merrell Moab 2 Mid GTX employs an upper made of synthetic leather and mesh. It is reinforced with a rubber toe cap, which grants durability and trail protection. A Gore-Tex Extended Comfort is integrated into the upper to prevent water intrusions while maintaining breathability. On the other hand, the Danner Jag comes in two waterproof variants. The first combines suede and nylon, while the other uses full-grain leather and Cordura fabric. These materials are more robust and abrasion-resistant than the upper construction of the Moab 2 Mid GTX.
Midsole. Merrell's mid-top hiking boot comes with an EVA midsole and an Air Cushion feature in the heel area. These components yield a cushioned and shock-absorbent ride to the hiker. A Merrell M Select FIT ECO insole sits on top of the midsole for arch support and extra cushioning. Moreover, it also uses a nylon shank for structural and underfoot support. As a result, the Merrell Moab 2 Mid GTX is more rigid than the Danner Jag.
Price. The Danner Jag is slightly more expensive than the Merrell Moab 2 Mid GTX.
Weight. The featured boot weighs approximately 482g. Meanwhile, the Merrell Moab 2 Mid GTX is lighter at 468g.
VERDICT: Opt for the Jag if you need a boot that excels in transitions, particularly on flatter surfaces. On the other hand, look in the direction of its Merrell rival if what you need is extra brawn on rougher terrain.