Looking for a versatile trail shoe? Take the Altra Olympus 4.0! From gravel path, dirt single track, beat-up forest roads, and technical rocky climbs, this shoe just made us run with confidence! And since it's billed as a long-distance trail shoe, we had to see for ourselves that it delivers. And deliver it did! It gave our feet all the protection and comfort they could ask for.
Pros
True to size
Wide toebox
Built for long runs
Superb cushion
Excellent traction
Durable Vibram sole
Light for a maximal shoe
Gusseted tongue
Very comfortable
Breathable
Cons
Not very responsive
Expensive
Altra Olympus 4.0 review
The Altra Olympus 4.0 really checks off most of the boxes for an all-around great trail runner. Its great traction, ample cushion, rugged sole, well-planned out construction, and secure foot lock-down, all combined with its ergonomic shape make the Olympus 4.0 a contender for my favorite shoe of the year.
Who should buy it
The Altra Olympus 4.0 is a shoe best suited for runners who want:
a high cushion trail shoe that has great traction
a shoe that is comfortable for long days on the trail
a wide toe box with lots of toe splay
Who should NOT buy it
Look away if you:
Sizing is spot on
The Altra Olympus 4.0 fits true to size. I wear a medium size 9.5 (US Men´s).
Roomy toebox and foot-shaped design
The ergonomic foot-shaped design is a trademark of Altra. Employing the natural contours of the human foot, Altra achieves a style that is both comfortable and functional. The toes have ample room to splay. The wide platform makes for a stable running platform on sometimes unstable ground.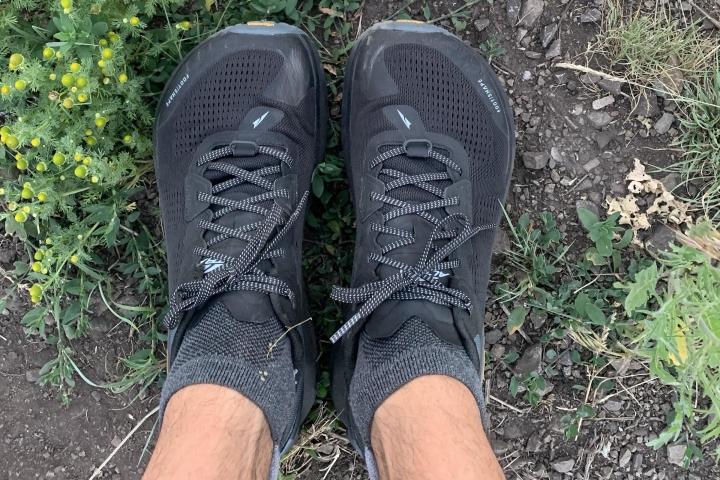 Secure lockdown
The reinforced lace cage and flat laces do an excellent job securing the foot. I felt stable on downhills and cornering.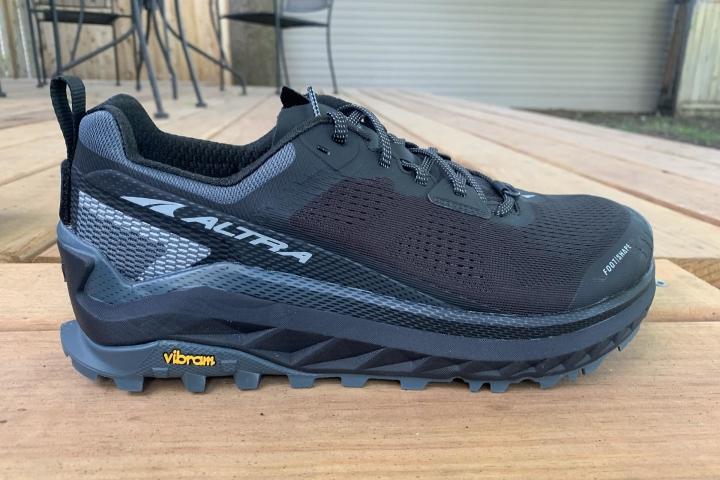 Built for long days on varied trail surfaces
The Altra Olympus 4.0 is a shoe that is built for the long haul. While not a racing shoe by aunty stretch, the Olympus 4.0 is well suited for long training days on a variety of trails. One of my first few runs was 18 miles of trail that ranged from pedestrian gravel path to dirt single track, to beat up forest roads and technical rocky climbs. The Olympus 4.0 did not fail me through any of this.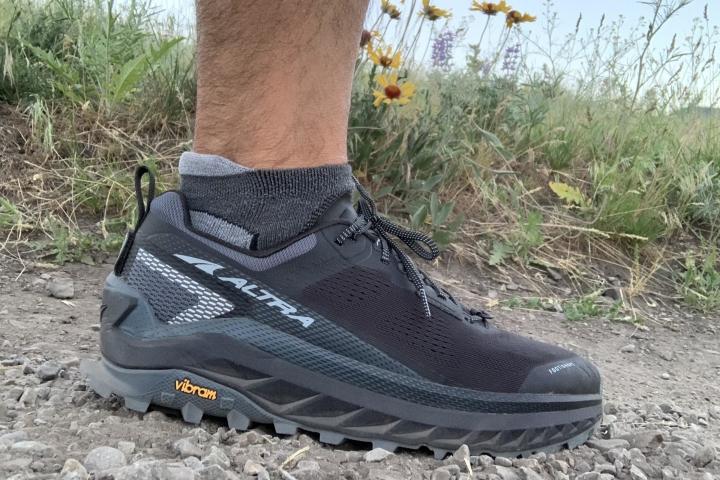 The Olympus 4.0 is a maximally cushioned shoe
The cushion it offers is much like itś earlier iterations and offers the runner a forgiving platform for lower impact running. This is a great choice for someone using the shoe as a recovery running shoe or someone who is coming back from an injury.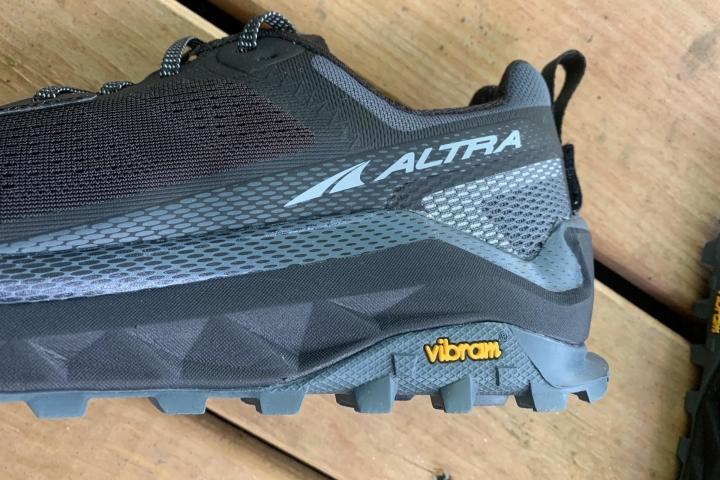 Less responsive
The plush cushion of the sole makes the Olympus 4.0 less responsive than one would hope. Some of the energy return is eaten up in the sponginess, but of course, this isn't really a shoe for taking to the races.
Comfort for days!
What is lost in responsiveness is easily made up for in comfort. The sidewalls are constructed with just enough padding, in just the right spots, and the tongue's low profile all add up to an amazing feel. That combined with the plush cushion of the sole makes for a shoe you just don't want to take off.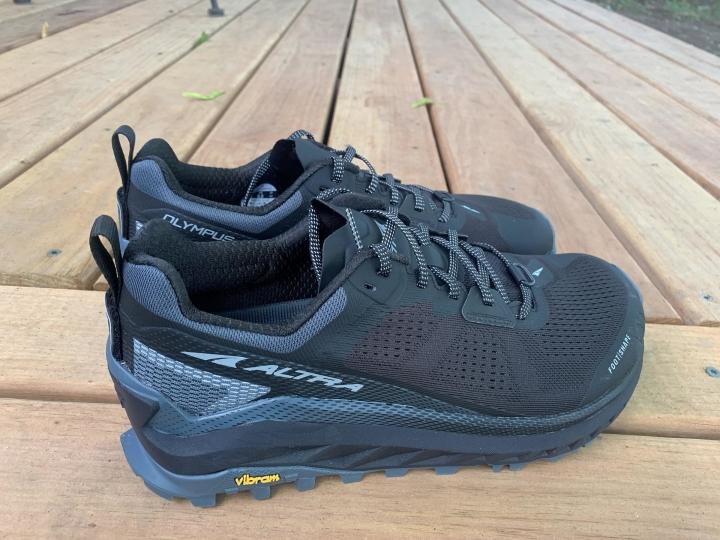 Finally, Olympus that breathes!!
Having run in earlier models of the Olympus I would chalk this up as one of its greatest improvements. The sidewall and toe box aeration holes are strategically placed and work to keep this shoe cool and airy. The fact that Altra didn't just overstuff the heel collar and upper lowers the amount of insulation that might otherwise overheat your foot.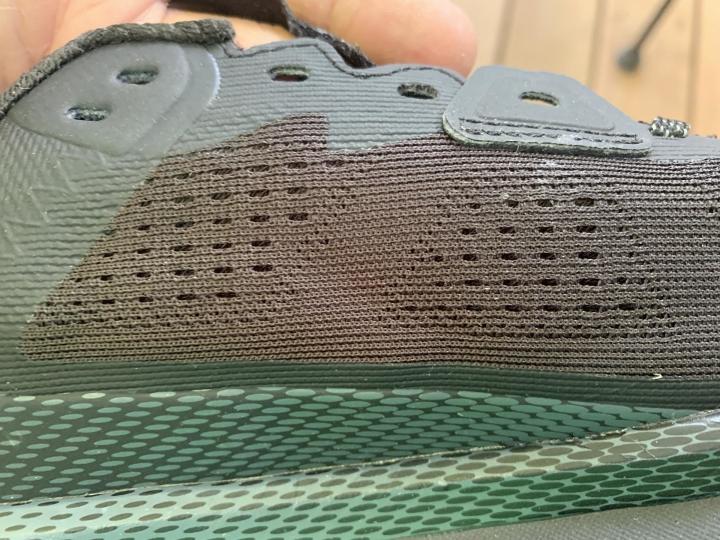 The Olympus 4.0 is lightweight for such a big shoe
Coming in at 11.6oz (328g) the Altra Olympus 4.0 is not much heavier than other maximalist shoes like the Hoka Speedgoat 4 (10.8oz/306g). I run in both and can barely feel the difference. The Olympus 4.0 feels light on the foot, and never once did it feel clunky, even though it would fall into the plush or maximal category of shoes.
Tongue stays in place and keeps your shoe debris-free
The tongue of the Altra Olympus 4.0 is a great example of Altras attention to detail. Its low-profile and minimal construction is light and comfortable, but what I like best about it is the side gussets that keep the tongue from floating down the side of your foot. They also help to keep trail debris out of the shoe, which is nice for longer runs.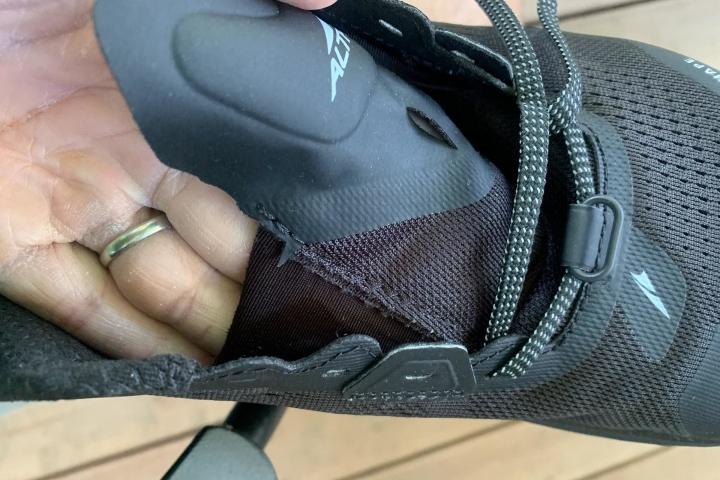 Vibram soles never disappoint
From my earliest hiking boots decades ago to my current trail running shoes, I always seem to be partial to Vibram. The durability is unsurpassed, and the fierce grip on wet, loose, rocky, and muddy trails is unstoppable. The sole of the Olympus 4.0 is no exception. It tackled everything I threw at it with ease.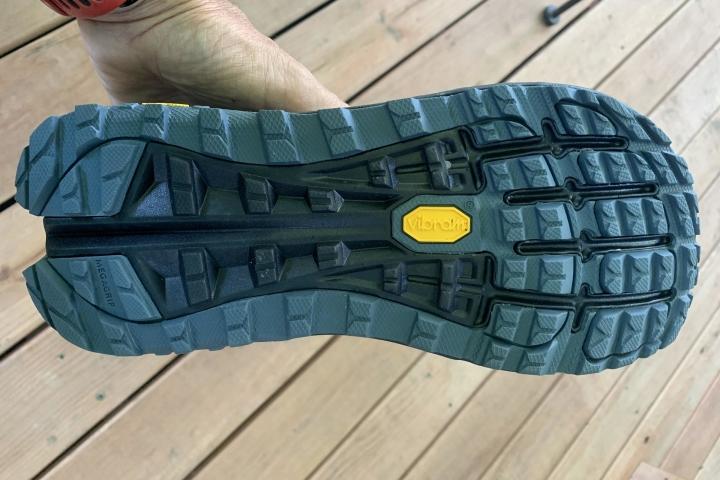 A solid choice (if it's in your budget)
While not built for racing, the Olympus 4.0 is a trainer that will be comfortable and ready for long training days on any trail you can throw at it. That said, the $170.00 retail price might be a little bit too spendy for most people's budget (trail shoes have an average price of $128). If not, the Altra Olympus 4.0 would make a great addition to any trail runner's arsenal of shoes.