Whether you're a dedicated zero-drop runner, just dipping your toe into it for the first time, or like to spice up your rotation with something new, the Altra Lone Peak 6 is a solid workhorse of a trail running shoe. The Altra Lone Peak 6 is a genuinely excellent all-rounder.
Pros
Fits true to size
Excellent all-round grip
Highly durable
Great ground feel
Feels like it makes you run better
Great pull tab
Gaiter compatible
Brilliant lacing
Roomy toe box
Fully gusseted tongue
Cons
Stain magnet
Not enough cushioning for some
Altra Lone Peak 6 Review and Lab Test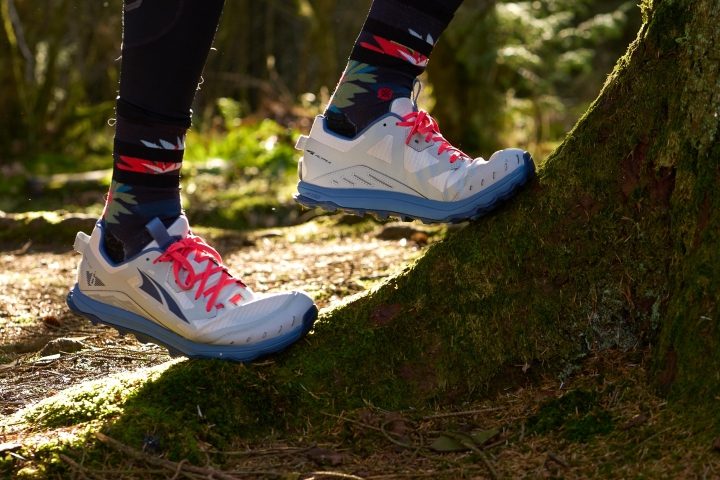 The Altra Lone Peak series is something of a classic among the zero-drop trail running community. The Lone Peak 6 has that classic wide foot shape with a sturdy upper, excellent lacing, and a promising grip.
There's just something about the way the Altra look at trail running that leaves very little room for improvement in our eyes.
Who should buy the Altra Lone Peak 6
For neutral runners who want a go-to zero drop shoe, it's a brilliant, reliable option for anything from shorter, speed workouts on the trail to full-on marathon-length runs.
Who should NOT buy them
You may want to look for alternatives if you're:
Looking for a technical trail shoe for Ultramarathons here are some of our favorite options
After something with a bit more padding in the midsole then the Altra Olympus 4.0 is your best bet
The Altra Lone Peak 6 is secure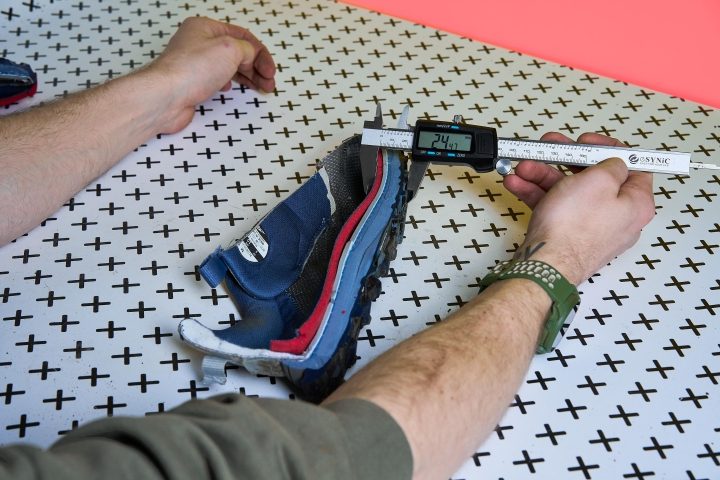 The shoe fits true to size with a tight heel cup. Altra's unique selling point has always been the unique footprint of their shoe that follows the foot shape more naturally (alongside their zero drop).
The result is an upper width of 103.4mm in the forefoot and a pretty tight 75mm in the heel. Thanks to that tight heel and excellent lacing my foot felt really secure throughout all my training runs. Taking on pretty much any terrain and incline was fine and I never felt any slippage.
A midsole that puts you in the driver's seat
Luckily, I don't think many users go for the Lone Peak series for a super cloud-like midsole, while Hoka doesn't make a proper zero-drop trail shoe yet, there are options out there if you want that natural stride, but with a lot of cushioning.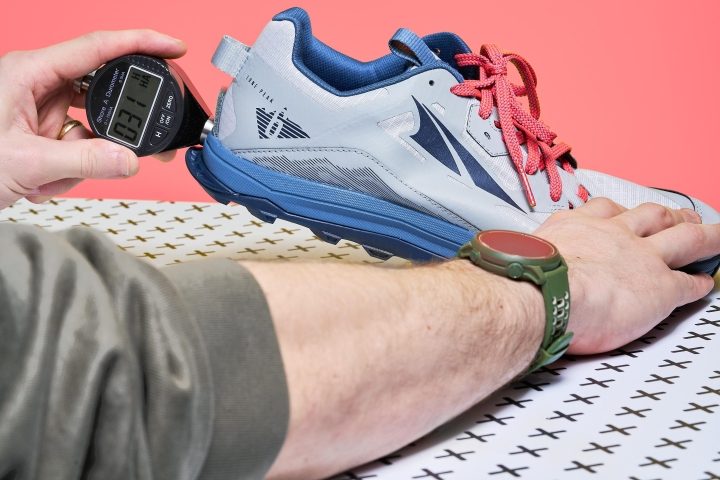 The Lone Peak 6 noted that though, with a 25.1mm stack height in the heel and a durometer of 31HA (average 29.0), the Altra Lone Peak midsole is spongy and thin enough to give a lot of ground feel without much bounce.
In practice, this feels like a relatively slow ride, as opposed to something like the Nike Pegasus Trail 3 which has a lot more bounce.
This really underlines the Altra ethos, because if you're not used to a zero drop shoe, when you start to really focus on creating that heel-strike to toe-lift pattern, the bounce of the midsole feels somewhat irrelevant.
That's the point of these shoes for me, they're here to support and protect your feet, while you do the running.
The Altra Lone Peak 6 are super grippy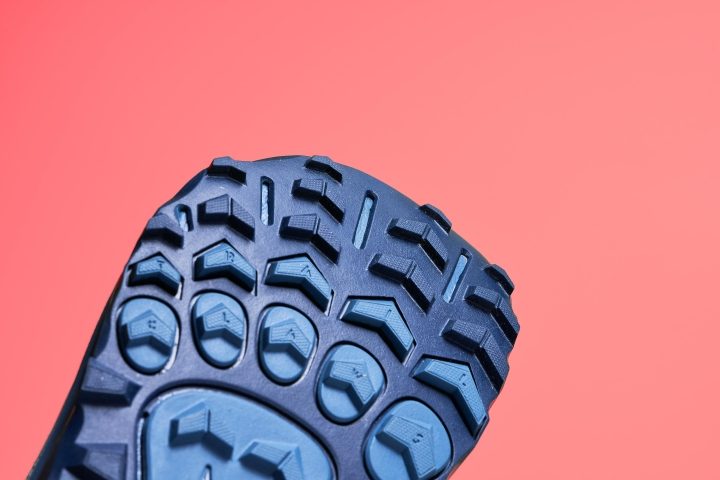 The outsole of the Altra Lone Peak 6 is pretty unchanged from its predecessor and with good reason. The 40 4.4mm deep lugs are really well constructed and planned out.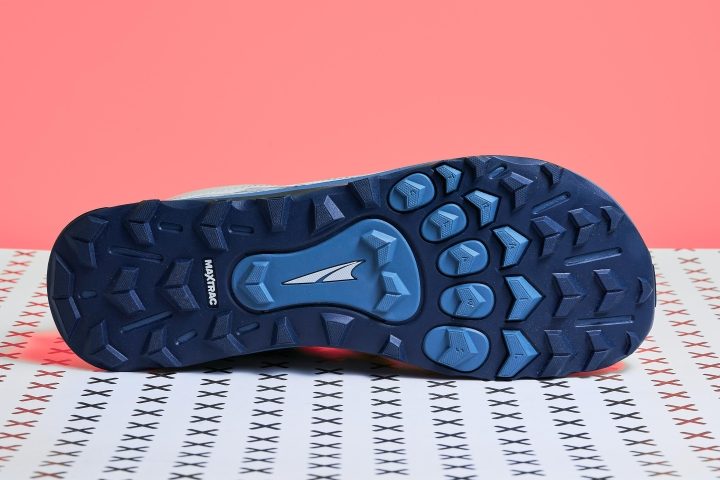 The traction pattern is similar to the likes of the Salomon Speedcross 5 multi-directional chevrons throughout the underside and enough spacing to allow mud to fall off the shoe rather than to cake onto it.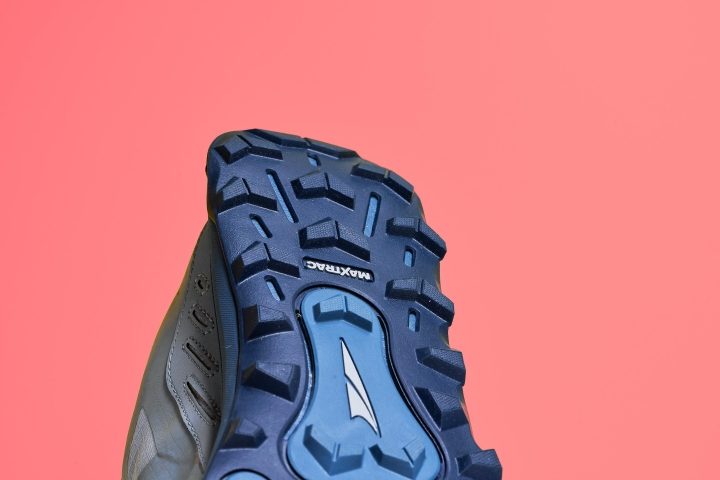 The back of the shoe provides a rear brake in the form of an extended outsole to really give you extra grip on the downhills.
Overall I found the traction to be superb in the Altra Lone Peak 6. I took them out of a few really wet training runs and they outperformed my expectations every time.
A shoe you can put the miles into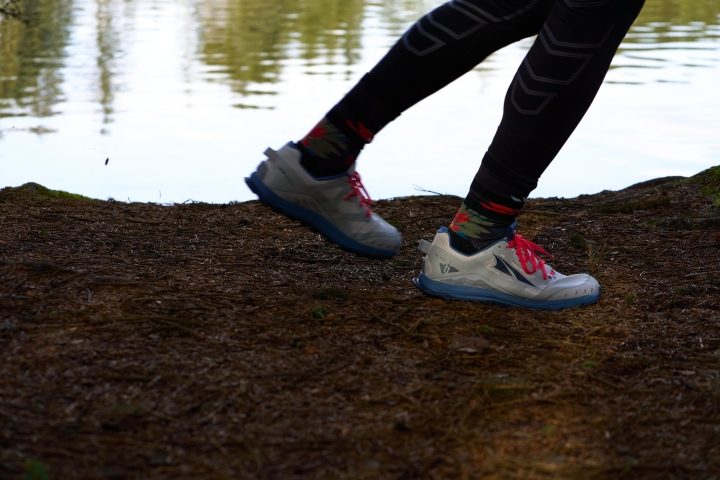 While on the topic of the outsole, the Altra Lone Peak 6 has a tremendous 8mm of rubber underfoot. Bearing in mind that the average is 3.7mm, that is a ton of material.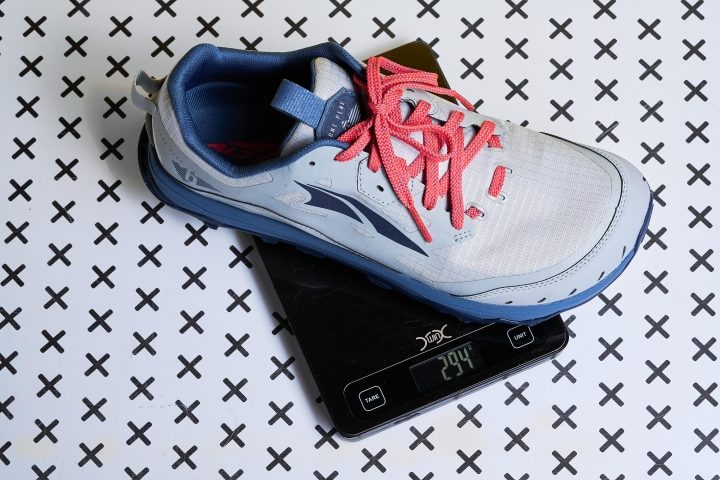 Firstly, it surprised me that the shoe is 10.4oz (men's size 10) with all that rubber. Secondly, it made me reconsider the midsole, because 8mm of the stack height is rubber, that really adds a bit more cushioning and protection underfoot.
Obviously, the shoe felt the same regardless, but it's interesting to think about how much of the cushioning in the heel is from harder 84HC Durometer rubber than that softer foam.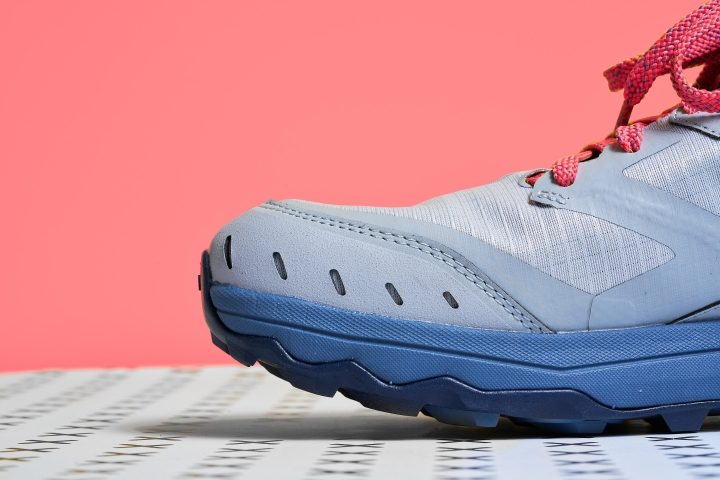 Moreover, all the rubber means a whole lot of durability in the outsole.
A really solid upper
There are a few updates in the upper from the Lone Peak 5, to me, there's nothing new of note. The upper is constructed from ripstop fabric with molded sections for support and strapping.
I found the upper to be incredibly strong, thanks to a lack of stitching, except for in the toe guard. This, plus the strong outsole gives me lots of hope for more than 400 miles of wear in the Altra Lone Peak 6.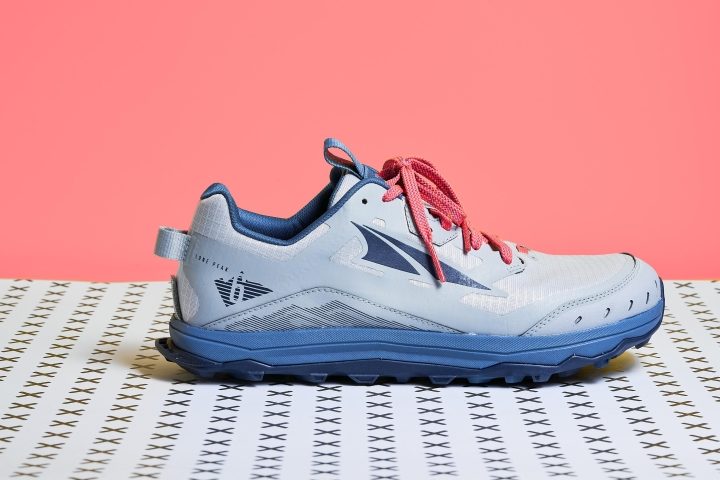 The upper material is a bit of a stain magnet though, with any mud seeming to fuse with the material pretty quickly. I doubt I'll ever get these back to looking new if I tried.
Extra features with the Altra Lone Peak 6
Being a usability-led shoe brand, Altra often has a few nice features in its shoes. Here it's the velcro gaiter attachment on the heel, which helps you really waterproof your runs alongside the lacing attachment on the forefoot.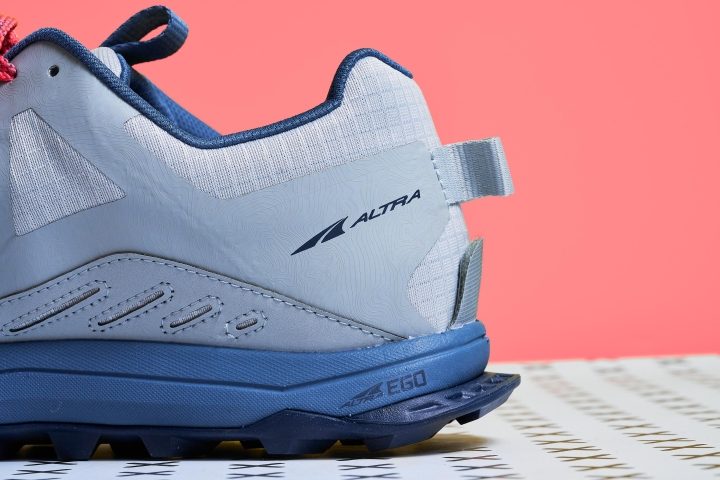 There's also a tiny pull tab on the heel and a slightly larger one on the tongue. Anyone who knows me knows that a shoe (especially a trail shoe) without a pull tab is a deal breaker so it's great to see one.
There's also a great gusseted tongue which helps keep out debris and make the inner feel snug. I'm always a fan of this.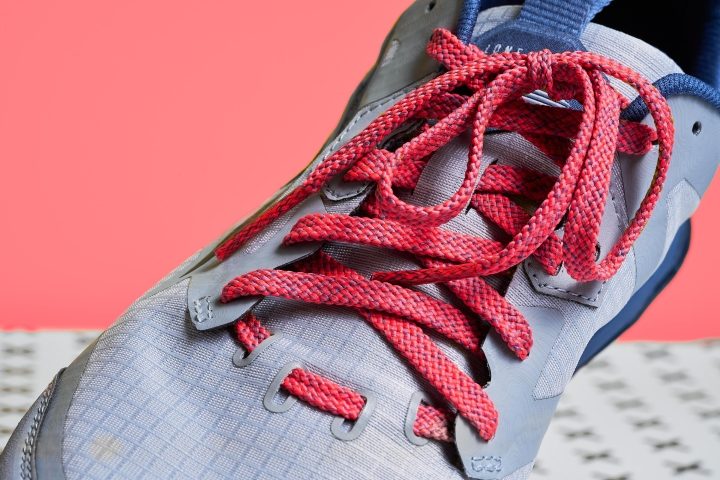 Finally, the lacing is simply phenomenal, mine looked great in pink, and the flat profile with enough stretch and squish makes for a really solid score of 45.5N in our lace slip testing.
Conclusion
The Altra Lone Peak 6 is the most recent in a line of legendary shoes from Altra. While not offering much cushioning, the design of the shoe really makes it feel like it's helping you become a better runner. Bearing in mind the weight, grip and features of the shoe it's one of the best options out there for an all-around trailer runner.
Altra Lone Peak 6
Average
Whole shoe

Weight (g)

294

276

Drop (mm)

0.6

8.9
Flexibility of the shoe (N)

33.4

29.0
Flexibility of the shoe (Freezer 20 min) (N)
40.0

37.7

Flexibility of the shoe (% of change)

19.8

31.5

Lace slip test with the knot (N)
42

23.3

Longitudinal flexibility (1-5 scale, 5 being the stiffest)

3.0

3.2

Torsional flexibility (1-5 scale, 5 being the stiffest)

2.0

3.4

Upper

Thickness - Tongue (mm)
6.5

6.4

Width Upper - Forefoot (mm)

103.4

98.6

Width Upper - Heel (mm)

75

82.7

Lace Stretch (1-5 scale, 5 being the most stretchy)
2.0
2.7
Flexibility of the heel counter (1-5 scale, 5 being the stiffest)
4.0
3.0
Tongue: gusset type
Full

-

Heel: pull tab
Yes

-

Midsole

Width Midsole - Forefoot (mm)
111.4

112.0

Width Midsole - Heel (mm)

84

89.2

Stack - Forefoot with insole (mm)

24.5

23.9
Stack - Heel with insole (mm)

25.1

32.7

Durometer Midsole Heel (Room temperature) (HA)

31

41.4

Outsole

Outsole thickness (Heel) (mm)
8

3.7

Lugs Depth (mm)

4.4

3.3

Durometer Outsole Heel (Room temperature) (HC)
84

82.6

Insole
Insole Heel Thickness (mm)

5.7

4.5

Insole: removable
Yes