The Adidas Harden Stepback 3 is good news to those who want to perform beastly on the courts without slashing their pockets too much. This shoe's got the chops needed for fast and decisive movements toward the basket, making it a good partner for players who want to take the offense to the next level. It is arguably one of the best picks in its price range.
Pros
Excellent bite on the court
A lot of court feel
Good energy return
Comfortable wraparound
Sufficiently supportive
Ergonomic design
Fast break-in
Value for money
Cons
Not for outdoor use
Dust-prone outsole
Cheap-feeling materials
Who should buy the Adidas Harden Stepback 3
This James Harden basketball shoe easily suits the following:
smaller and/or nimble players who want a lot of responsiveness and court feel
ballers who usually play on indoor hardwood courts
athletes who value traction over any other aspect
buyers who are on a budget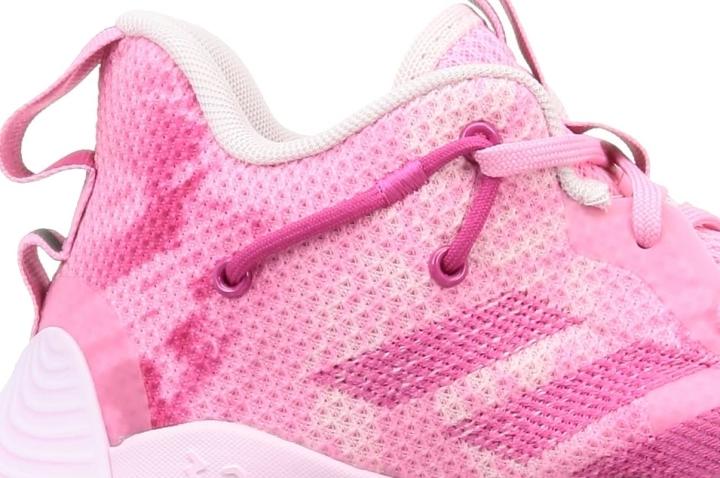 Who should NOT buy this James Harden basketball shoe from Adidas
The Adidas Harden Stepback 3 is not durable enough to withstand the harsher conditions of typical outdoor courts. The Adidas Dame 7 is a good alternative for outdoor hoopers. If willing to try Nike, the warmly received Cosmic Unity is a good place to start.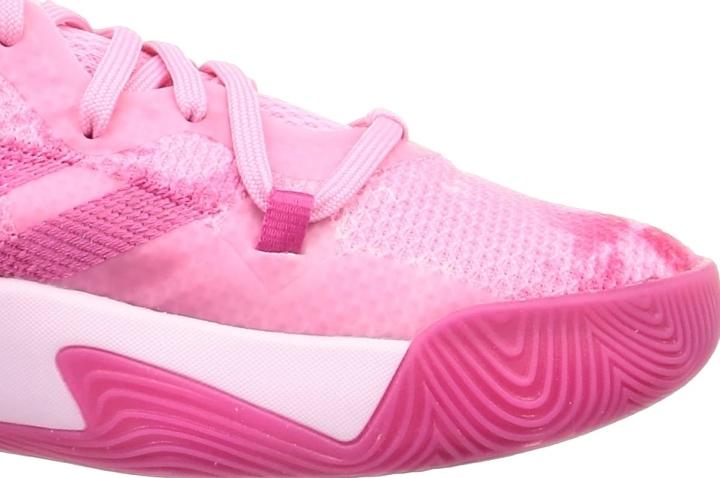 The Stepback 3's outsole attracts dust. It appears that it is a problem that many other Adidas shoes also have. Players who do not want to be bothered let alone slowed down by wiping the soles of their shoes are better off with the Reebok Solution Mid.
Adidas Harden Stepback 3: A beast traction-wise
An expert is happy to report that the Adidas Harden Stepback 3's traction is top-notch. He says that the sole just grips different types of court. Another reviewer agrees, saying that there is "a lot of chunky grip on the court" when he wears this budget shoe. Because of this, he declares that traction is his favorite part of the shoe.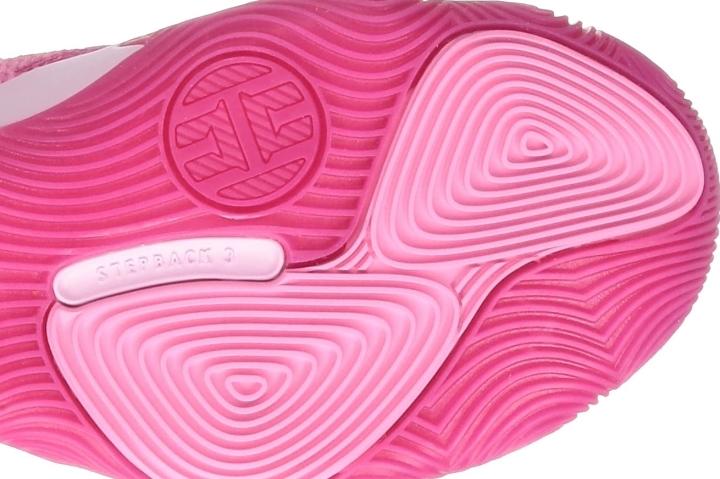 However, it must be noted here that the outsole material has the tendency to attract a lot of dust. Wiping frequently is needed when you play on dusty courts.
Protective outsole
The outsole has a special structure, and an expert notes that the whole shoe reminds him of a tennis shoe. Specifically, he says that the rubber material comes up to the tip of the forefoot. Because of this, he concludes that the outsole is able to provide the protection that wearers normally get from toe caps. Ballers who do a lot of toe drags are best served by this extra feature.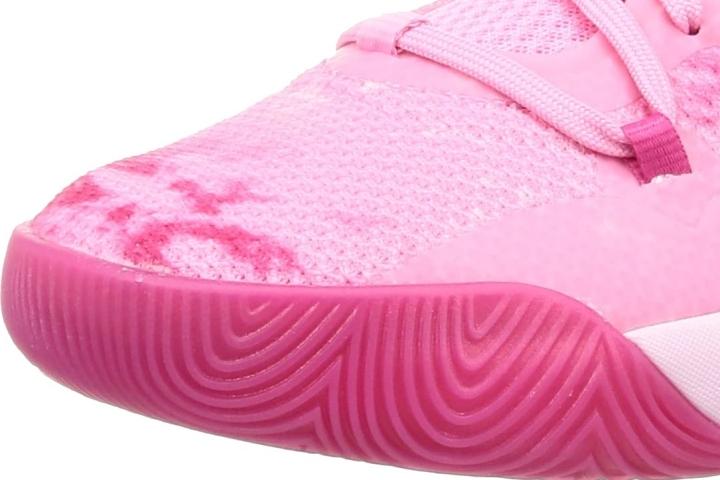 Feel the court/ground well
The Adidas Harden Stepback 3 is surely not big on providing impact protection. An expert notes that while this basketball shoe has "no major stiff feeling", it still does not have the softest foam with a good deal of compression. This shoe, however, offers a lot of court feel, allowing the wearer to gain more control over their footwork and movements.
Snapback with the Harden Stepback 3
This basketball shoe from Adidas is able to deliver a lot of energy return. An expert notes that there is a "ridiculously long" shank inserted in the midfoot section of the midsole. Aside from providing torsional rigidity, this shank provides a "ton of diving board/lever effect", allowing the shoe to deliver a good deal of energy that propels its wearer forward. He also says that this feature also makes it "easy to get these shoes off the ground" for jump shots and blocks.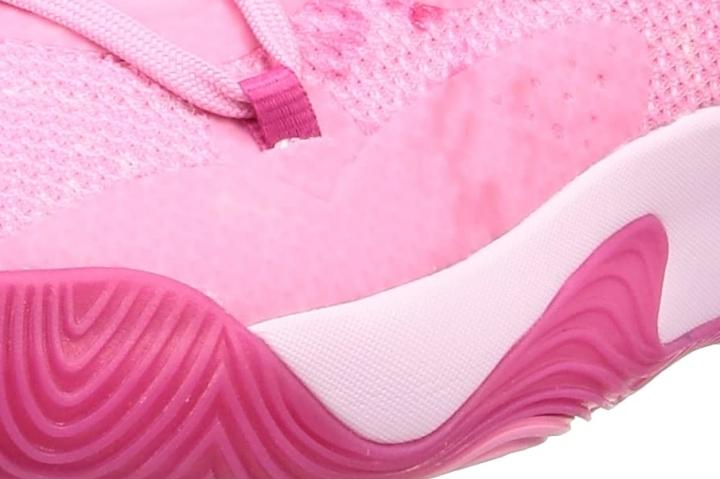 Comfortable upper materials
The upper materials are "not exceptional" and definitely not the most premium, and this is understandable given the shoe's price. Fortunately, these materials wrap around the foot comfortably. Another reviewer adds that these materials do not need a lot of break-in time.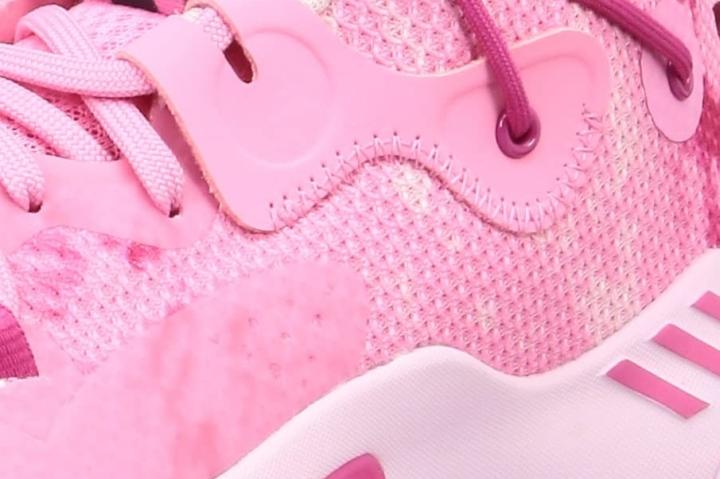 However, reviews on breathability are not quite convincing. One expert says that ventilation is not an issue while another says that there is not much breathability. Taken at face value, it can be said that breathability is there. As to whether or not it is sufficient is now a matter of personal sensitivity and preference.
The Stepback 3 locks down the foot securely
An expert notes that the lockdown is generally good and that he feels "very secure" when he wears this James Harden basketball shoe. Another reviewer says that every support feature works well for him, and he is able to play without much issue.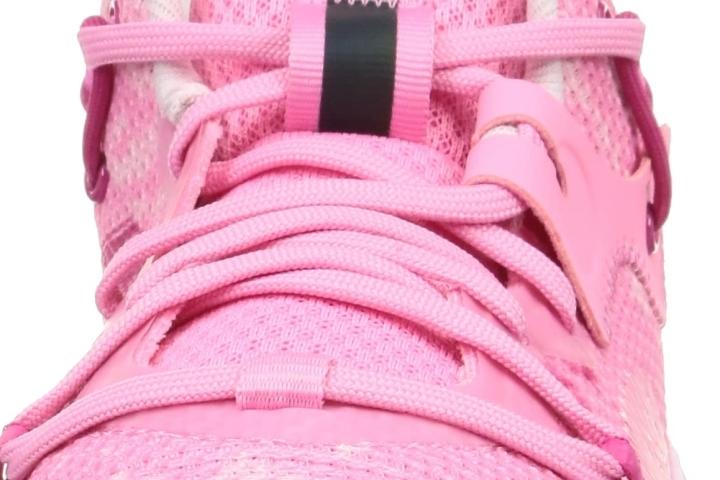 Enjoy an ergonomic fit
An expert notes that the Adidas Harden Stepback 3 has a really ergonomic design that allows it to accommodate different foot shapes. Another commenter hints that it is the shoe's stretchiness that allows it to be so accommodating.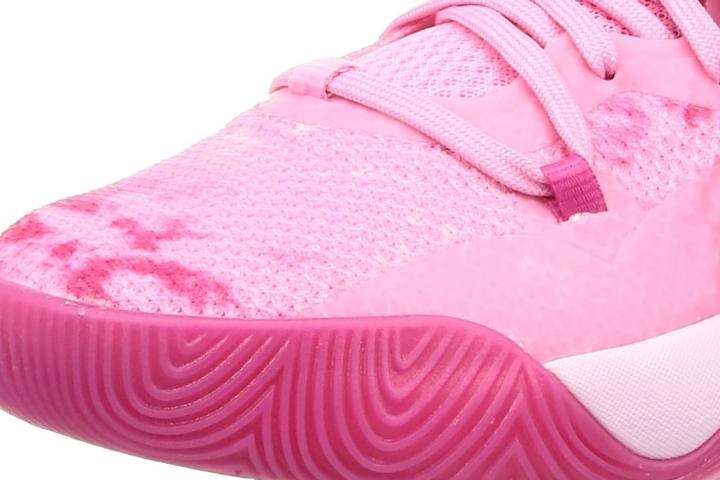 Don't take the Stepback 3 outdoors
An expert reviewer reports that the shoe shows signs of wear and tear after playing for only four hours on an outdoor concrete court. Another avid player also comments that the stretchy upper is not really the most durable. Because of this, using the Adidas Harden Stepback 3 is discouraged so as not to jeopardize this shoe's longevity.