The Vans Slip-On remains one of the brand's best-selling shoes today. Its refreshingly simple design and comfort make it a staple in every shoe owner's rotation. This shoe's low-key style and rich history contributed to its unwavering popularity. Ultimately, when it comes to time-tested style, adequate comfort, versatility, and personality, one can hardly go wrong with Vans Slip-On sneakers.
Pros
Extremely comfortable
Easy on and off
Timeless style
Clean and versatile
Durable
Compliment magnet
Time-tested quality
Pocket-friendly range
Cons
Poor ventilation
Stiff at first
Who should buy the Vans Slip-On
Apart from users who enjoy wearing timeless kicks, the Vans Slip-On model is also for:
users who prefer easy on and off sneakers. Check out other Vans Slip-On models for alternative options.

people searching for an all-rounder kick. The Vans Slip-On is suitable for street strolls to skateboarding sessions and can be paired with virtually any attire.

buyers hunting for super comfy sneakers perfect for all-day use.

sneaker fans who don't want to add extra minutes of thinking time when outfit pairing.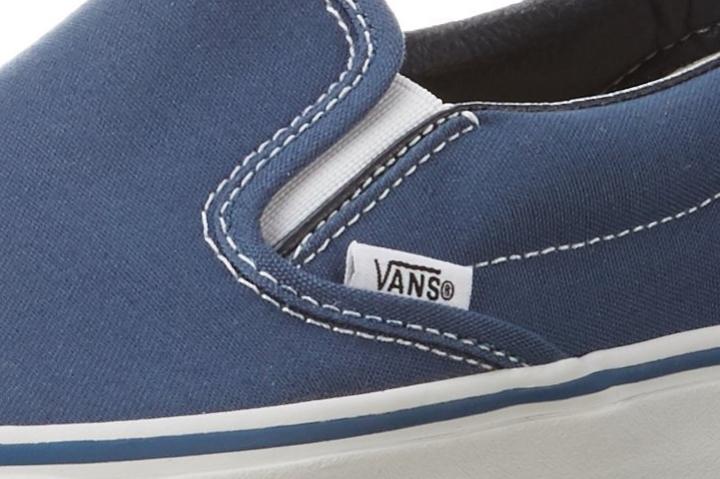 Who should NOT buy
Don't buy the Vans Slip-On if you prefer wearing sneakers without socks. This kick has insufficient ventilation that may give you sweaty or, worst, stinky feet. For a nicely-ventilated slip-on sneaker experience, you may check out the Vans Slip-On 59.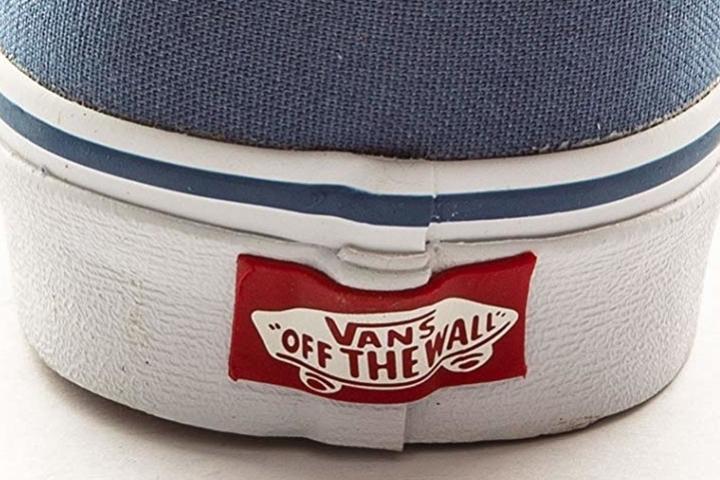 It requires little to no effort to put on
Vans Slip-On is the first sneaker to don a slip-on construction. It uses garters on both sides to keep the feet secure and in place all the time. Its slip-on design is able to fulfill the role of a kick that can be worn without the fuss of shoelaces in every aspect.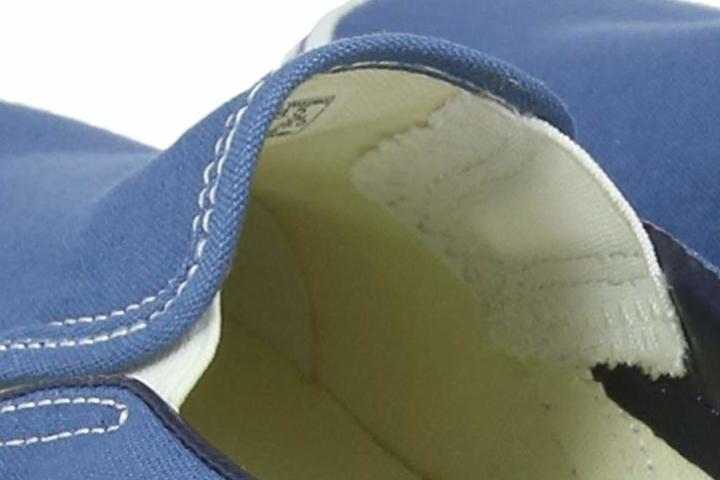 Comfort is guaranteed
A high number of reviewers have commended this sneaker's reliable coziness throughout the day.

Snug and stiff at first
As several wearers have mentioned, this kick starts feeling stiff and snug, eventually breaking in after the first few uses. Hence, if you have a chance to check them out in a local store, try them with and without socks.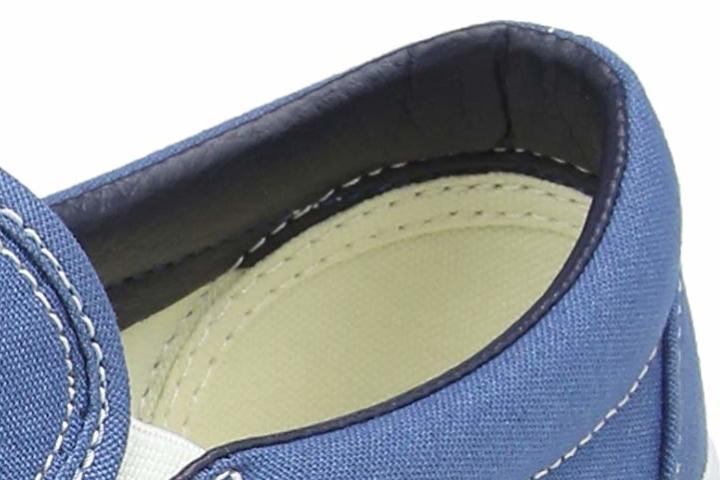 It has a distinct, never-goes-out-of-style vibe
Reigning alongside the Vans Old Skool and Vans Sk8-Hi, this sneaker's design is one of the most iconic and most recognizable in the world of footwear.
Aesthetic-wise, a lot of consumers find the shoe to be stylish and classic-looking, and they love its minimal and simple design. The Slip-On has become the favorite go-to for generations, skaters and enthusiasts alike, and is rightfully a part of the Vans Classic roster.
Vans Slip-on had become one of the most replicated silhouettes in shoe history
The Vans Slip-On is available in a seemingly unending amount of colorways, prints, and materials, offering something for every consumer type. Its endless array of design options has represented a specific time and place and will remain timeless in decades to come – a mark of a true classic.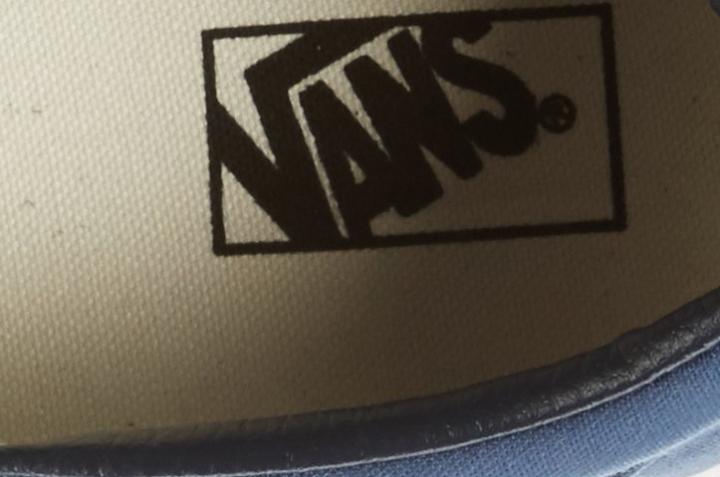 Easy to match with a wide array of outfits
Most buyers praise it for its convenience and versatility. Ladies likewise can't get enough of the Vans Classic Slip-On shoes; hence, it's a no-brainer for most women to reach for this pair whatever plans they have for the day.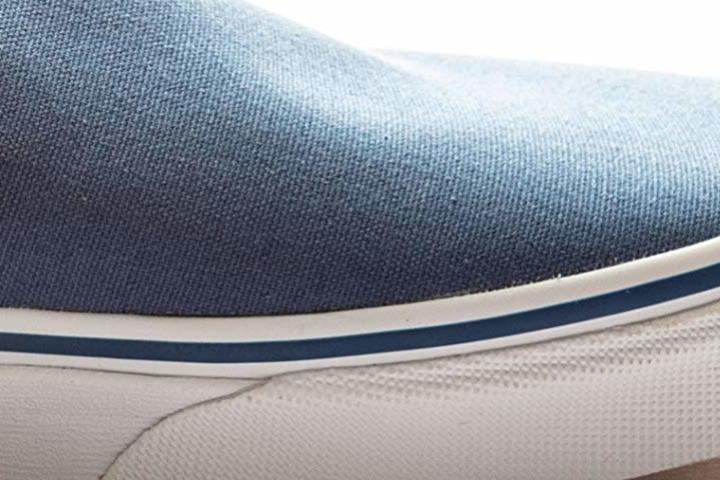 Simple yet durable
Several have applauded its time-tested quality. After wearing it countless times, this shoe impressively remained unscathed.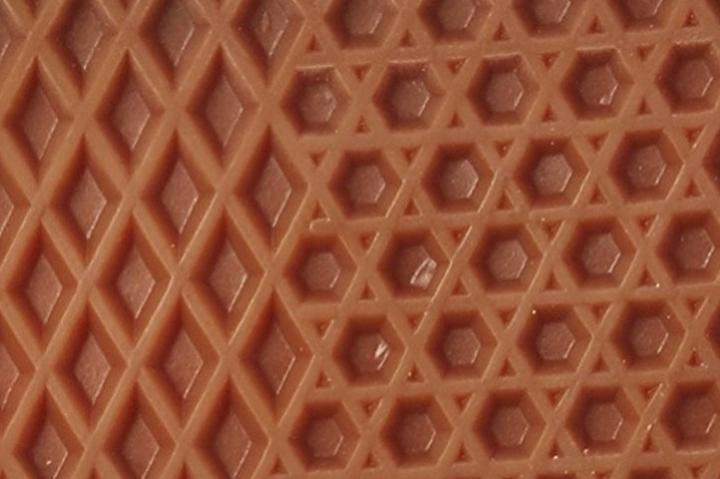 Friendly not just on the feet but on our wallets, too!
You don't need to worry about the budget with the Vans Slip-On sneaker. This pair is included in our list of cheap sneakers.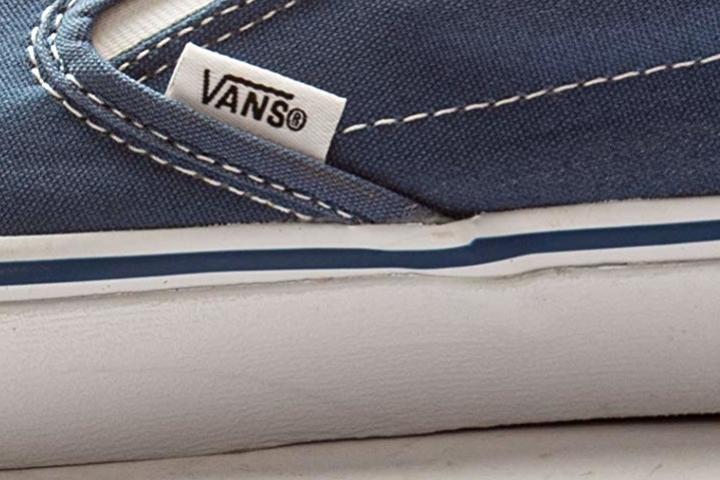 Watch out for sweaty feet!
While this kick is made with canvas, some users did not get away from developing clammy feet. They suggest donning socks in these to avoid this shabby episode.