Our reviews
If you have narrow, neutral feet, run fast on trails for distances less than a half-marathon, and don't mind an outrageous price tag, then the Salomon S-Lab Speed 2 may just be the best trail running shoe your money can buy.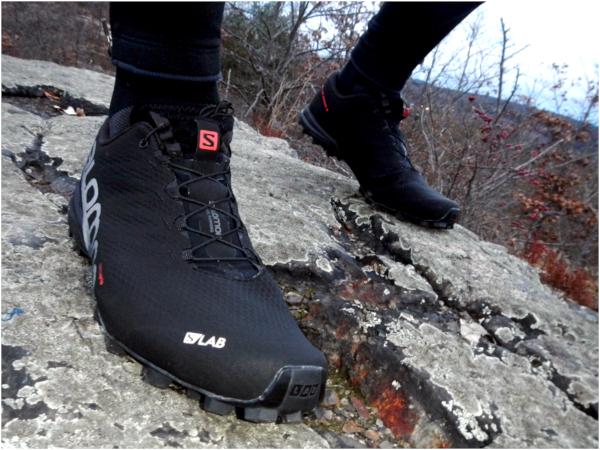 Who the S-Lab Speed 2 is not good for
That's a big "if," with a lot of caveats. The Speed 2 is a scalpel, meant for a very specific type of runner and a very specific set of running conditions.
The low average ratings that these shoes have received across the internet are not saying this is a mediocre shoe. They're saying that the Speed 2 will be perfect for a very narrow range of runners but won't be a good fit for most runners.
Because of the Speed 2's small audience, I'll start off by helping you determine if you're one of the many runners this shoe is not made for. Then I'll give a detailed review for the small group still reading who might find the Speed 2 to be a perfect fit.
The Speed 2 is not made for
Runners who aren't professionally sponsored or have an abundance of expendable income.
The S-Lab Speed 2 is $180 retail, which, frankly, is a little ridiculous. Shoes like the Speed 2 from Salomon's elite S-Lab department are high-end European imports
And just like a Porsche sports car or a Rolex watch, they're precisely designed in every way, made of top of the line materials, and manufactured to exacting standards.
All of this is great, but it comes at a cost, and there are more affordable options that perform very well by comparison (like the Inov-8 X-Talon 230). For more, see "A Look at the Competition," below).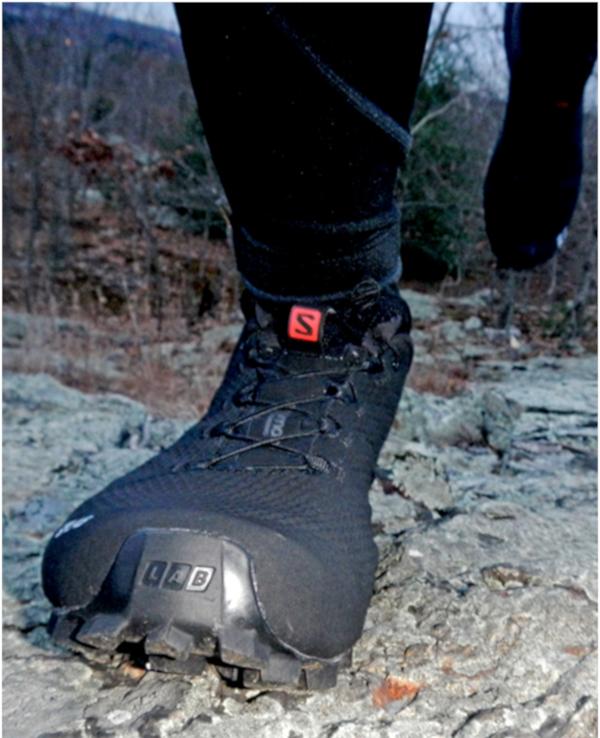 Long-distance runners who will be on the trails going further than a half marathon should look for a more built-up shoe with more cushioning and protection.
The Speed 2 is very lightweight (at 9.2 oz for a men's size 9), but this means it has a minimal amount of cushioning.
For marathon distance runners, there are much more cushioned trail shoes that are only a little heavier, like the Hoka Speed Instinct 2 (at 9.5 oz) or the Altra Superior 3.5 (at 9.6 oz).
These are the shoes like the Asics GT-2000 Trail or a shoe that does a good job of accommodating supportive inserts, like the Hoka Speed Instinct 2.
The Salomon Speed 2 has a heel shank and a removable sock liner, so it technically can accommodate orthotics. However, it has a very flexible midfoot and a low volume upper.
It doesn't fit inserts very well, and won't effectively mitigate overpronation even with orthotics added.
Anyone with wide feet or a curved foot shape will find the Speed 2's last to be too tight and linear.
This is especially because of the shoe's Quicklaces, which do not allow you to adjust the shoe to be tight in some parts of the foot while keeping it loose in others.
While I'm on the topic, if you think Quicklaces are a perk that justifies the $180 price tag, please reconsider. Salomon's Quicklaces really aren't very quick, since after pulling them tight, you then have to tediously pack all of the lace material into a small pocket on the shoe's tongue.
Salomon also advertises that their Quicklaces are made of a "Kevlar material," but that shouldn't impress you unless you regularly have people shooting at your feet.
Elastic speed laces are better than Salomon's rigid "Kevlar" material because they can be more precisely adjusted one eyelet at a time all along the foot, can be trimmed so they don't need to be tucked into a tongue pocket, and are sufficiently durable short of taking a bullet.
Roadrunners, for obvious reasons, will find the Speed 2's outsole to be effective only on trails, not the streets.
I found the Speed 2 works well in a very wide range of conditions: mud, dirt, grass, snow, crushed gravel, riverbanks, and even dry, dusty trails were all comfortable.
However, pavement doesn't work well with the Speed 2's deep outsole treads, even if the shoe has enough cushioning for running on concrete. Running on roads in the Speed 2 feels like wearing soccer cleats off of the field.
Anyone running in high temperatures should look for a shoe with a less protective but lighter-weight mesh upper.
The waterproof upper on the Speed 2 is extremely protective and does breathe well enough for warm-to-cold conditions. This feels great during runs in the fall or spring, or in the rain and snow, but won't be the most comfortable on a hot, sunny summer day.
Who the Speed 2 is perfect for
If you've made it through the long list of filters above and are still thinking this might be the shoe for you, here's a more detailed look at what the Speed 2 does exceptionally well.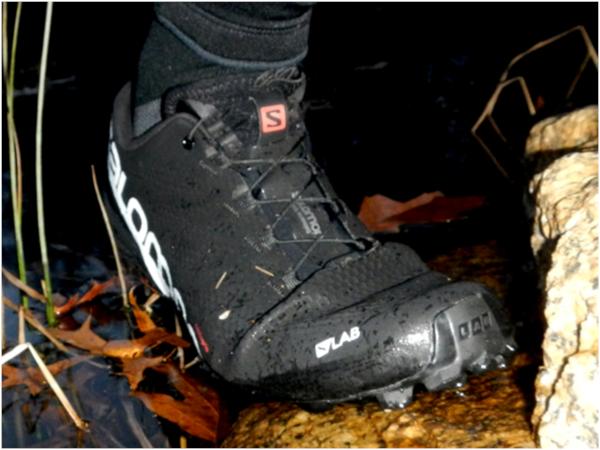 It is hard to find a shoe that is both extremely protective against gnarly trails while staying ultra-lightweight and allows the foot to flex naturally.
Shoes on the minimalist end of the spectrum like the New Balance Minimusare plenty light and flexible, but don't adequately protect the foot from rocks and roots jutting up into the foot.
More conventional trail shoes like the Brooks Cascadia or Nike Kiger are plenty protective but are heavy and don't flex with the foot. The Speed 2 is one of the rare lightweight minimalist shoes that still can keep feet protected against the most technical, wet, slick, rocky, muddy, rough trails.
Starting from the ground up, the outsole is perfectly sticky, allowing you to run confidently on a wide range of conditions, from snow to mud to crushed gravel. You'll be able to charge through a creek, up a rocky cliffside, through a grassy clearing, and onto a leave-covered dirt road in the woods without skipping a beat.
Next to the outsoles on Inov-8's trail shoes, Salomon's outsoles on the Speed 2 and Speedcross are the grippiest I've ever run in, way ahead of trail outsoles I've tried from Altra, Hoka, Merrell, North Face, New Balance, Saucony, Brooks, or Nike.
The only issue is the Speed 2's outsole does not do well on roads, even though it has sufficient cushioning for running on concrete.
Moving up, the midsole on the Speed 2 is minimalist in the best possible way. It is extremely lightweight and gives a good feel for the ground.
It has a balanced, natural-feeling 6mm heel-toe drop with a slight curve in the toe that leads to brilliantly quick heel-toe transitions. Also, the midsole's exceptional flexibility keeps your foot moving naturally as you run over varied terrain.
Even better, unlike many minimalist trail shoes, the midsole of the Speed 2 is still highly protective against sharp rocks jutting up from the trail and provides enough cushioning to feel comfortable on any terrain, and distances up to around a half marathon.
Finally, at the top of the shoe, the upper is fantastic. It is lightweight, flexible, and smooth without any overlays to cause abrasion.
The upper's midfoot wrap and heel shank provide support, and the snug fit is perfect for technical terrain where you don't want any foot slippage, allowing precision foot placement like a climbing shoe.
The Speed 2's upper is waterproof and insulated but still breathes effectively in all but hot summer weather. Despite its lightweight, the upper is very protective against rocks and other hazards that inevitably jam into feet on rough trails.
All three elements of the Speed 2 are very durable, especially for such a lightweight shoe. After about 100 miles, the shoe is still showing almost no signs of wear.
A look at the competition
The toughest competition for the Speed 2 is the Inov-8 X-Talon 230. The X-Talon is lighter (at 8.1 oz, or a full ounce lighter than the Speed 2).
This is dramatically less expensive (at $125, a normal price compared to the Speed 2's ludicrous $180) and has an upper that accommodates a wider range of foot shapes because of its softer mesh and wider toe box.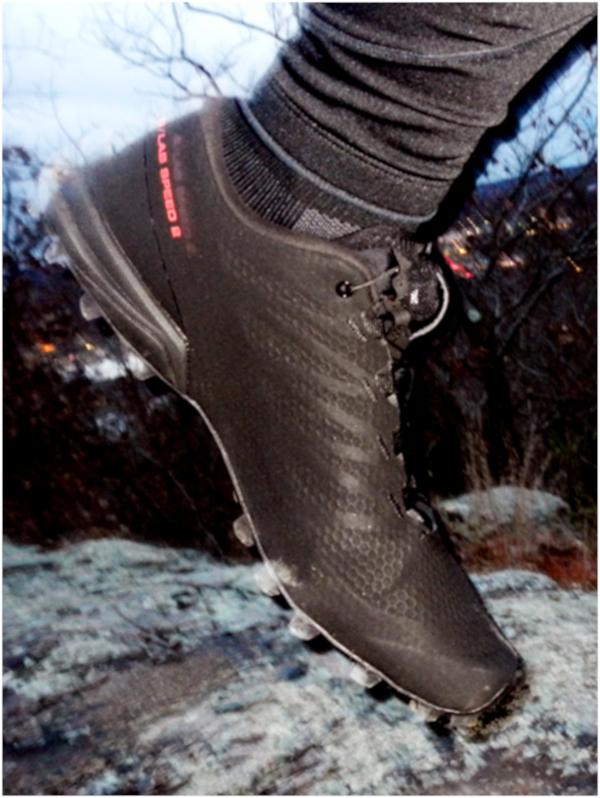 Meanwhile, the X-Talon 230 has an equally grippy outsole, the same 6mm heel-toe drop, and has just as much midsole cushioning as the Speed 2. In short, the X-Talon 230 is the better deal.
That said, the Speed 2 has a significantly more protective, snug-fitting, and waterproof upper that the X-Talon lacks, so if you're planning on running in extremely gnarly conditions like snowy trails or highly technical rock ledges, then the Speed 2 may be worth the investment.
Also, I found the Speed 2 had slightly better durability than the X-Talon, especially in the upper and the midsole.
Another competitor to the Speed 2 is the Merrell Trail Glove 4, which is a fantastic shoe. The Trail Glove is lighter than the Speed 2 (at 8 oz) but really is in a separate class, fully in a minimalist category, where the Speed 2 is more built up and is more of an ultralight trail racing shoe.
As a result, the Trail Glove is just less shoe all around: it has a full zero heel-toe drop, has a less grippy outsole, less cushioning from a low stack height midsole, and less protection from a lightweight mesh upper.
If you want a true barefoot feel, go with the Trail Glove. If you need real protection from the elements while keeping lightweight, go with the Speed 2 or the X-Talon 230.
Updates to Salomon S-Lab Speed 2
The Salomon S-Lab Speed 2 is a trail running companion that's designed for off-road adventurers and neutral pronators. It looks markedly similar to the initial version, but this time, it has a more understated look that's consistent and minimal. The main fabric on the upper still keeps debris at bay, but it's breathable as well.
Runners are given a chance to implement a snug yet comfortable coverage via a system of fit-adjustors like the Sensifit webbing, the Endofit sleeve, and the Quicklace technique.
A full-length compressed EVA provides cushioning. It supports the foot and keeps it safe from impact shock and abrasion. An aggressive outsole configuration ensures surface traction and protection against wear and tear.
Size and fit
The S-Lab Speed 2 is larger than the standard measurements. Runners are recommended to purchase an option that's half-a-size smaller to get a more comfortable in-shoe experience. The available width is D – Medium which is a construction that caters to men's foot dimensions. But its low and narrow volume can also benefit small and narrow feet. Salomon advertises it as a unisex running shoe.
Outsole
Same as in the popular Salomon Sense Ride 2, the Premium Wet Traction Contagrip is a rubber compound that offers non-slip grip on a variety of terrains and surface conditions. It runs the entire length of the Salomon S-Lab Speed 2, guarding the rest of the sole unit in the process.
Aggressive gripping lugs aim to deliver heightened traction on the ground. These protrusions face opposite directions, bringing the capacity to handle uneven surfaces with sureness and ease.
Midsole
Compressed EVA or ethylene vinyl acetate composes the midsole unit of the Salomon S-Lab Speed 2. Its job is to keep the foot cushioned when traversing the unpredictable outdoor paths. It's also designed to be sturdy, even after constant use.
Upper
Most of the Salomon S-Lab Speed 2's façade is made up of anti-debris mesh. It has a semi-tight construction which prevents debris and other trail elements from entering the interior. On the other hand, it's still breathable made with sturdy materials.
The Sensifit is a system of webbing that is located on the lateral and medial sides of the silhouette. This network of lightweight membranes connects directly to the lacing system. Adjusting the fit causes the coverage to tighten or loosen accordingly.
Endofit is a smooth and seamless sleeve configuration that allows the foot to feel comfortable and secure. It also prevents skin irritation.
The Quicklace system involves durable Kevlar strands that crisscross along the instep. They don't need to be tied; the runners only need to pull on them to gain the desired fit.
A lace pocket on the tongue unit hides the extra length of the shoelaces, thus clearing up the façade and maintaining an uncluttered look.
Compare popularity
Interactive
Compare the popularity of another shoe to Salomon S-Lab Speed 2:
Salomon S-Lab Speed 2 video reviews