The New Balance Minimus TR is a great minimalist shoe that provides just the right protection for the foot during indoor workouts. Whether you are into agility exercises or stable weightlifting, this shoe has you covered. It doesn't budge easily. It does not tear easily, either. That this shoe looks good is indeed already the icing on the cake.
Pros
Feels really minimal and light
Good for agility training
Flexible materials
Stable construction
Highly breathable
Reliably grippy
Stylish
Lasts long
Cons
Needs to be broken in
For the gym only
Who should buy the New Balance Minimus TR
This trainer from New Balance is going to be great for the following:
fitness enthusiasts who work out mostly inside gyms
athletes who want to transition to minimalist footwear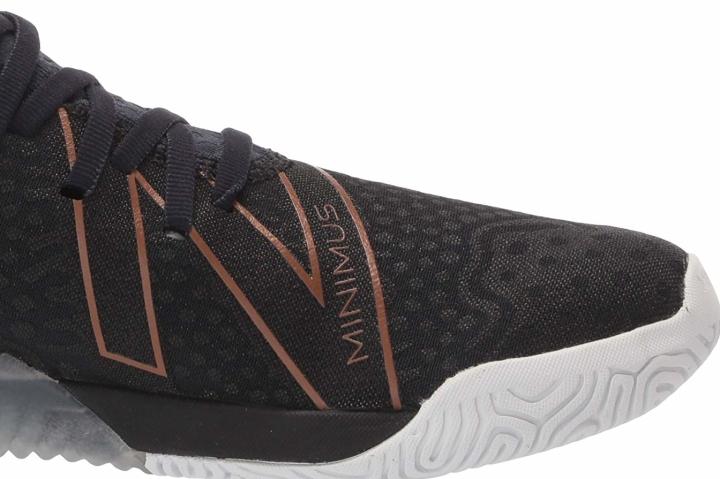 Who should NOT buy this training shoe from New Balance
The Minimus TR from NB will not be too enticing for those who have wide feet. They can make size adjustments or just go for the more wide-foot-friendly Minimus Prevail.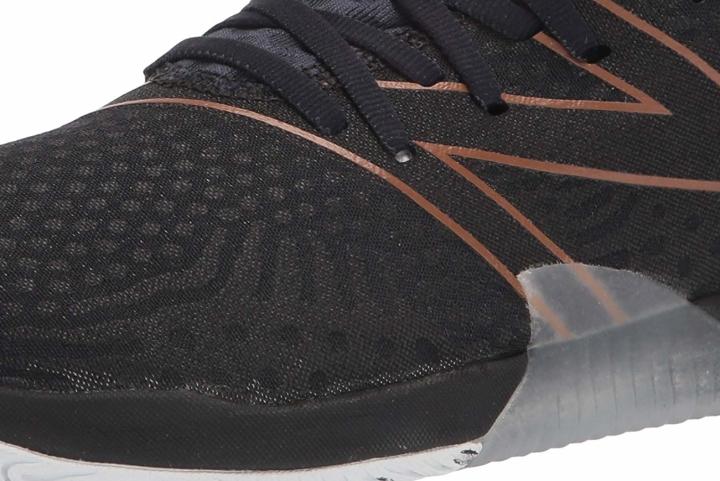 Like many New Balance trainers, the Minimus TR is also not expected to please those who want a versatile shoe that they can also use outdoors. These people can just go for shoes like the Nike Metcon 7.
Also, fitness enthusiasts who love to run long distances before their gym workouts may want to replace this trainer with actual running shoes.
The Minimus TR offers a great overall experience
The New Balance Minimus TR is not perfect; but one gymgoer exclaims that it's as close as he can get to perfection, especially for weightlifting and HIIT. Two more made the following remarks:
"one of the most amazing cross-training shoes"
"the best sneaker maybe I've ever had"
It is important to note that this shoe is great without betraying its minimalist identity. In fact, a fitness shoe reviewer comments that the Minimus TR is a true minimalist shoe, and it offers "just enough of a barrier" between the floor and the foot.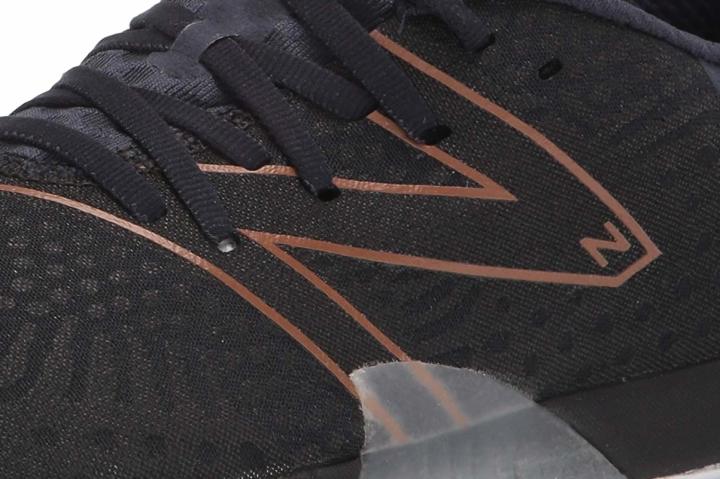 Unbelievably light!
At 6.95 oz (197 g), this trainer really feels so light and minimal. For comparison, the average for men's workout shoes is 11 oz (310 g). The longer you wear it; the more that you feel like you have nothing on your feet.
This shoe allows the foot to breathe and move fast
Made of mesh, the upper really feels very minimal and highly breathable. You won't have problems with the feet feeling a little too hot even when doing intense workouts. An expert reviewer and a bunch of gymgoers report that this high level of breathability is what they really experience.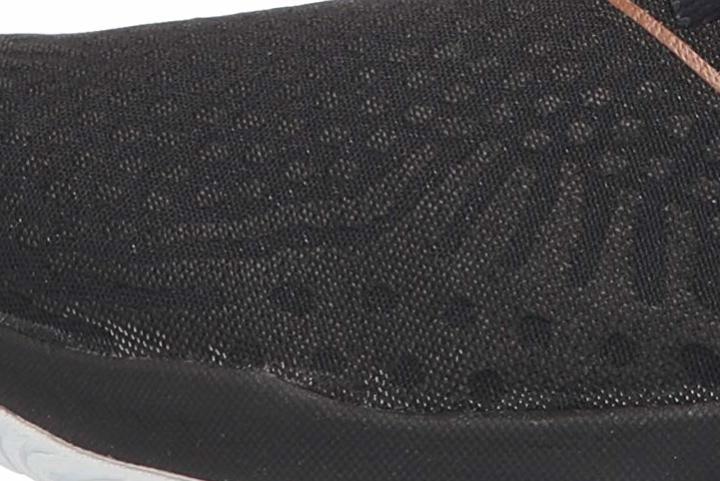 The flexible materials also do not hamper the foot's movements, allowing it to be agile as it needs to be while on the workout floor. A gym rat notices that the materials bend with the foot's movements.
Grip? The NB Minimus TR got you covered!
The unique pattern on the midsole results in a very consistent bite on manufactured surfaces such as gym floors. An athlete considers this training shoe "super grippy" and many agree with them. In fact, one even goes even further and says that the traction is "unreal and it's perfect."
Besides indoor floors, this shoe also has a nice grip on ropes. A user is bold and claims that the Minimus TR's rope grip is better than what the Nanos or Metcons provides.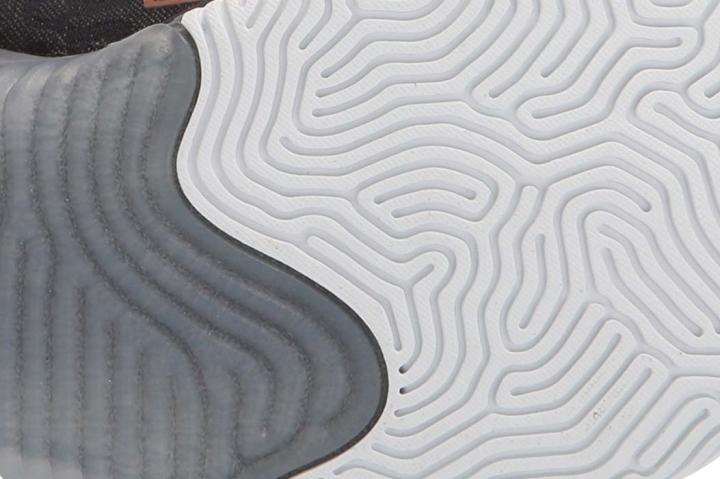 The zero-drop design also helps as it takes advantage of the foot's natural tendency to grip surfaces that it gets in contact with. In fact, a fitness enthusiast points to this zero-drop fit and the shoe's overall responsiveness as the main reasons they consider this shoe "next-level amazing."
Get this shoe if you want stability
The midsole material is sturdy enough to resist pressure and provide a noticeable rebound. It is further reinforced with a rubber shank to increase the stability that it delivers.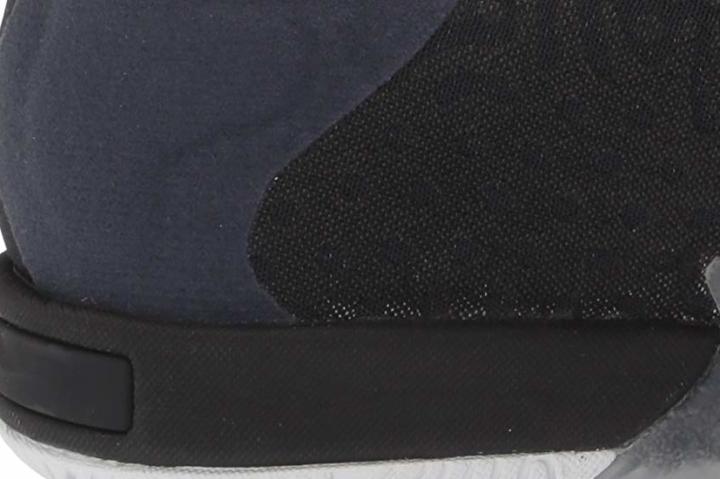 Feel the Minimus TR's support
In spite of the minimal-feeling upper, a gymgoer still characterizes the Minimus TR as a shoe that has a "solid foundation, good support." Another says that the upper is quite responsive and effective in keeping the foot in place even during the shakiest agility exercises.
The Minimus TR is excellent in gyms... and gyms alone
This shoe is best used for workouts inside gyms where the floors are smooth and usually well-maintained. As long as it's used indoors, a user reports that this shoe has incredible durability. They say that it does not show signs of wear after putting it through several rounds of CrossFit-style workouts.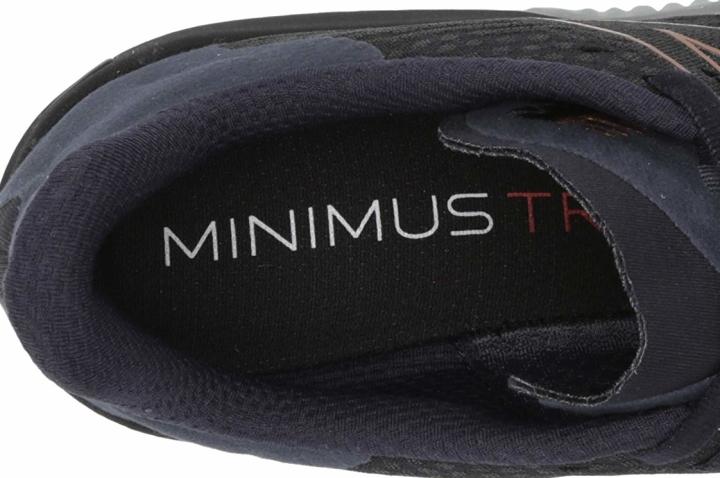 Of course, anyone can use the NB Minimus TR for runs on different types of surfaces around town. But they should know that this type of usage may affect the shoe's longevity. Also, an exerciser points out that the tread on this one is not really good for off-the-road running.
The Minimus TR is great, just get the size right
The reviews aren't so united when it comes to this shoe's fit. Some users complain about its being narrow and tight, others claim that the shoe still actually has "perfect room" in the toe box. Given this, it helps if you are able to physically try this shoe before making any purchase.
This shoe has to be broken in
It is fair to say that the New Balance Minimus TR does not hit the ground running. A reviewer even says that this shoe can "feel strange at first."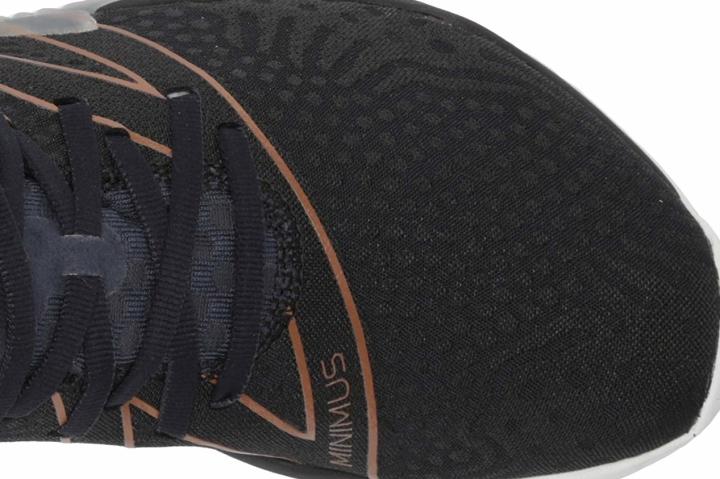 Want to train in style? Wear the Minimus TR
As far as looks are concerned, the Minimus TR from NB is not to be discounted. The following have been said about this trainer:
"

good style, great colors"

"very pleasing to the eye"

"very cool colors and designs"