5 Best Shoes For Jumping Rope in 2023
We earn affiliate commissions at no extra cost to you when you buy through us. Why trust us
There are loads of training shoes for jumping rope to choose from. And there are also loads of features to consider to get the right pair.
It can be tedious, which is exactly the reason why this list exists.
We've gathered the ten best shoes for jumping rope from across brands and categories to make your selection process a breeze.
How we test shoes for jumping rope
All the shoes on this list go through a series of tests before earning their spot. We also purchase them with our own money to avoid brand loyalty and bias.
Each training shoe for jumping rope gets at least 30 to 50 miles of test runs before we give our feedback. And to give you a data-driven, objective review, we test each shoe in our independent shoe testing facility. Here we conduct the following:
Cut each model open and examine what's inside
Measure each part of the shoe in 30 different parameters
Calculate their CoreScore via thousands of expert and user reviews.
Comparison of the 5 best shoes for jumping rope
| | | | | | | |
| --- | --- | --- | --- | --- | --- | --- |
| Best | | | | | | |
| CoreScore | | | | | | |
| Users rating | | | | | | |
| Experts | | | | | | |
| Best price | | | | | | |
| Ranking | | | | | | |
| Popularity | | | | | | |
| # of colorways | | | | | | |
Hoping to improve your jump rope technique? Having the right pair of shoes can make a world of difference, whether you're a seasoned veteran or a newbie just starting.
Factors to consider when choosing jump rope shoes
Cushioning
Jumping rope is a vigorous activity that is hard on the joints, especially the ankles, and knees. Over time can result in injuries like sprains or tendonitis. The force on the joints can be lessened and injuries can be avoided by wearing shoes that offer suitable shock absorption.
When selecting jump rope footwear, look for shoes with good cushioning in the sole, particularly in the heel and ball of the foot. This lessens the strain on the joints and assists in absorbing the force of each jump.
Additional technologies found in some shoes (like Nike Zoom Air), increase shock absorption
Lastly, think about the kind of surface you'll be jumping on. You'll need shoes with additional cushioning if you're jumping on a hard surface, like concrete, to cushion the impact. On the other hand, you might be able to get away with wearing less cushioned shoes if you're jumping on a softer surface, like a gym mat.
Always consider your rope type when choosing the amount of cushioning:
If you're using a speed rope, which is a thin, light rope that spins quickly, you'll need shoes that allow you to swiftly pivot and change direction. A flatter sole with less padding will provide a more firm foundation for fast movement.
On the other hand, if you're using a heavier jump rope, such as weighted or beaded rope, you'll be better off with shoes with extra support and cushioning. These ropes need more power and impact when jumping. The risk of injury can be decreased by wearing shoes with good shock absorption and stability.
Examples of cushioning thickness in different rope jumping shoes
Nike Flex Control 4
NOBULL Trainer+
Nike SuperRep 3
Heel cushioning
19.0 mm
23.6 mm
27.5 mm
Forefoot cushioning
15.6 mm
18.8 mm
31.7 mm
Best for
speed rope
all rope types
heavier jump rope
NOBULL Trainer+ in action
Traction
Jumping rope needs a lot of quick, explosive motions. Having shoes with strong traction will help you maintain your balance and prevent slipping or sliding during your workout.
Look for shoes with a non-slip sole and high traction. Whether you're jumping on a gym mat, concrete, or asphalt, the sole should have good traction. Rubber-soled shoes or shoes with patterned soles are good choices since they offer good traction and grip.
Durability
Choosing shoes that are made to last is vital because jumping rope is a high-impact sport that can cause significant wear and tear on your footwear.
Look for shoes with high-quality construction and materials. Shoes with a reinforced toe cap or a robust outsole are smart choices since they offer additional protection and durability in places that are vulnerable to wear and strain.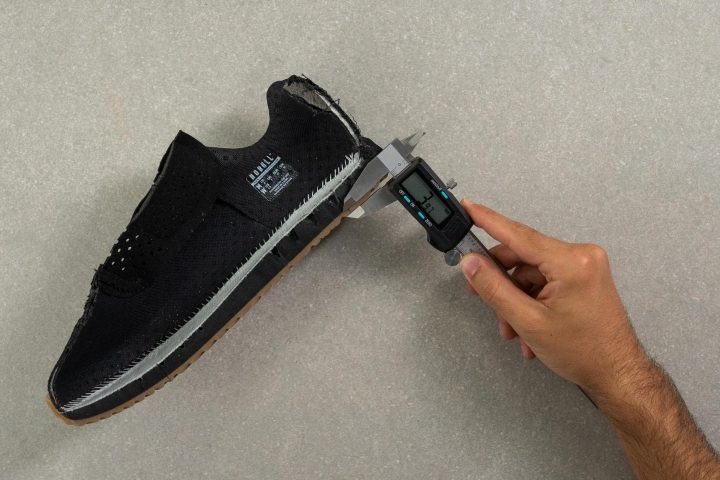 In our lab tests, we always check the thickness and hardness of a shoe's outsole
Comfort and fit
Make sure your footwear is comfy and well-fitting before you choose to jump rope in them. While shoes that fit well can help offer support and stability during your workout, shoes that are too tight or too loose can increase your risk of injury. Whether you have wide or narrow feet, look for shoes that fit snugly but not too tightly, and select the style that is best for your foot type.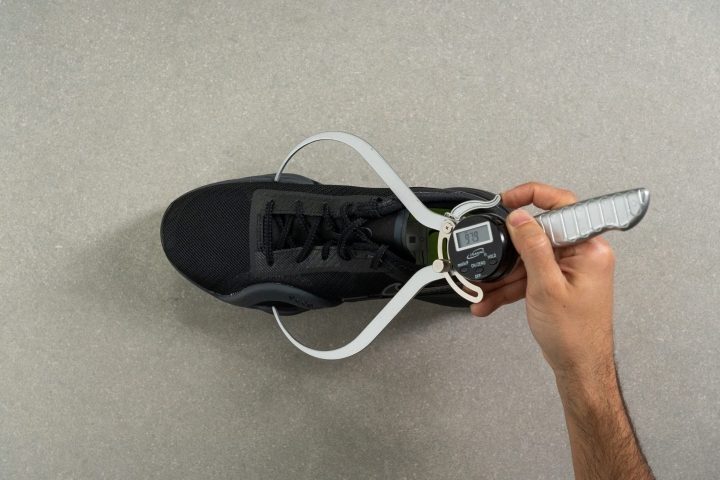 To increase your chance of getting the right size and fit, we recommend measuring your foot and checking with the corresponding size chart.
Jumping rope can be a high-intensity exercise, which can cause your feet to perspire. So, it's important to wear shoes that are breathable and have sufficient airflow. Look for shoes that include mesh or other breathable fabrics in order to keep your feet dry and comfortable.
Always go for shoes with large ventilation pores if you jump rope in a hot gym.
Weight
You can exercise more quickly and effectively if you wear lightweight shoes. When selecting shoes for jumping rope, go for ones that are light and won't make you feel heavy. The heavier the shoe, the more challenging your workout will become and the more quickly you'll become fatigued.
For example, Nike Flex Control 4 is 30% lighter than the Nike Air Zoom SuperRep 3 but it doesn't have nearly as much cushioning and support as the latter.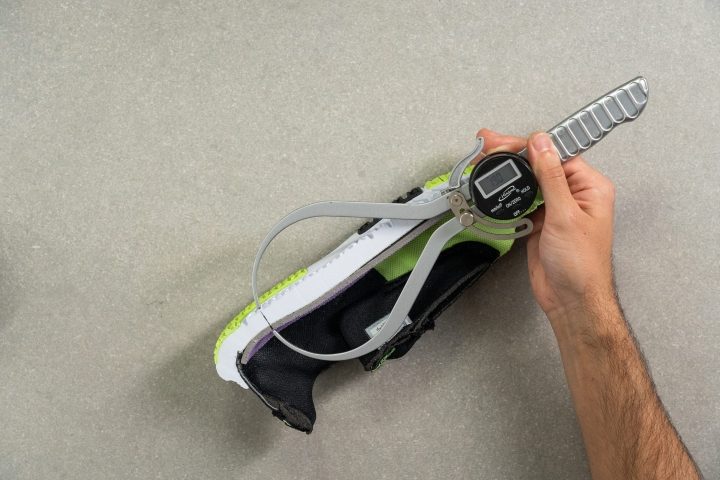 Nike Flex Control 4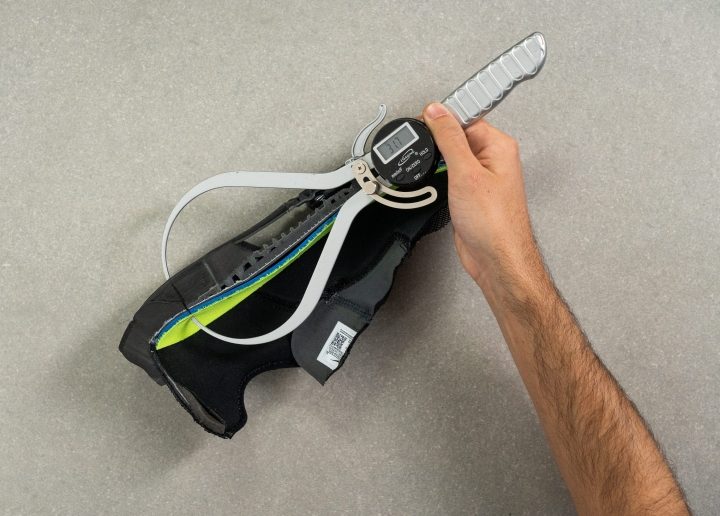 Nike Air Zoom SuperRep 3
It is crucial to strike a balance between weight and other elements like support and cushioning. Too-lightweight footwear might not offer enough support and cushioning for high-impact exercises like jumping rope. Look for shoes with the right amount of padding to take the impact of each jump without adding too much weight to your feet.
Frequently asked questions about jump rope shoes
What distinguishes jump rope shoes from other types of exercise footwear?
Jump rope shoes are made especially for high-impact exercises like jumping rope. They tend to be lighter, more flexible, and more cushioned than the average training shoe.
Can I jump rope in my running shoes?
Running shoes might offer some support and cushioning, but they are not made specifically for the demands of jumping rope. It might be challenging to maintain stability and balance during high-impact exercises since running shoes frequently have thick soles and lots of padding. Furthermore, the non-slip sole necessary for jumping rope may not be present in running shoes. To get the most out of your workout and avoid damage, it is advisable to use shoes made expressly for jumping rope.
How should shoes for jumping rope fit?
Jump rope shoes should be snug-fitting but not excessively tight or loose. This will ensure that the shoes offer the correct support and stability during your training. Whether you have narrow or wide feet, look for shoes that are made for your specific foot type. Additionally, check that the toe box can be moved freely so that blisters and other foot injuries can be avoided.