7 Best Altra Running Shoes in 2023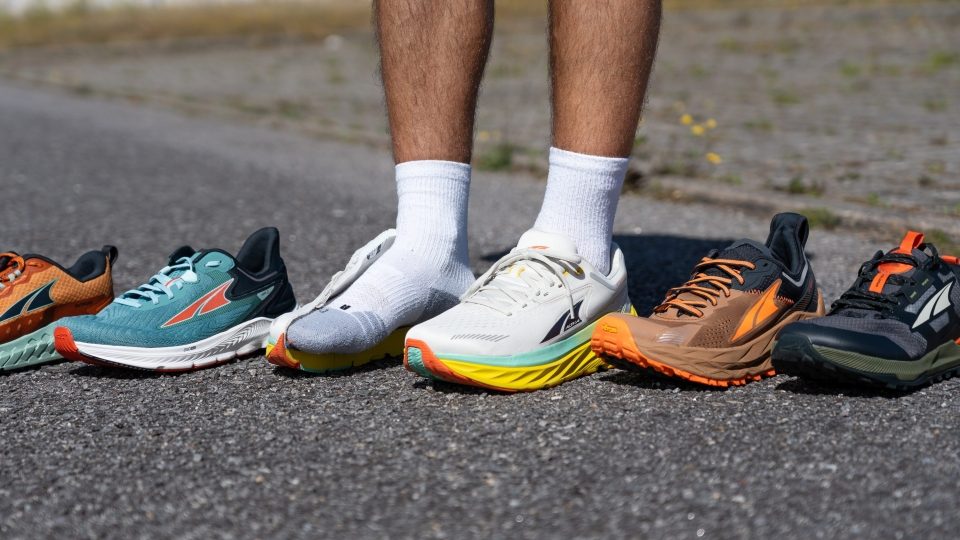 We earn affiliate commissions at no extra cost to you when you buy through us. Why trust us
Whether it's a trail or road running shoe you're after, Altra has got you covered. The brand has always been highly regarded for its top-quality, supportive, and comfortable running shoes.
And if you're searching for the best of all time, we are here to help you. Having tested over 30 Altra running shoes, we are more than sure that we can give you the Altra gold mine from different categories. Thanks to our independent lab, along with our tools and gadgets, we are able to further examine each shoe, empirical style!
Comparison of the 7 best Altra running shoes
| | | | | | | | | |
| --- | --- | --- | --- | --- | --- | --- | --- | --- |
| Best | | | | | | | | |
| CoreScore | | | | | | | | |
| Users rating | | | | | | | | |
| Experts | | | | | | | | |
| Best price | | | | | | | | |
| Ranking | | | | | | | | |
| Popularity | | | | | | | | |
| # of colorways | | | | | | | | |
How to choose Altra running shoes
The first Altra shoes were born out of DIY "shoe-hacking" experiments performed by running store employees in Orem, Utah. Beginning with wildly successful small-batch prototypes, the brand has since carved out a reputation for its unique zero-drop design and comfortably wide anatomical toe boxes.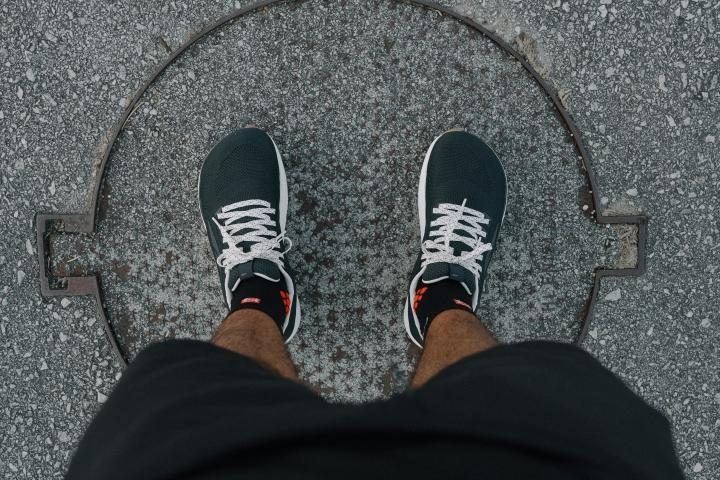 Altra road running shoes
Altra found its start specializing in trail shoes but now boasts a serious road shoe lineup as well. Altra road running shoes share the same signature zero drop and roomy toe box design that earned their trail shoes a cult following among runners and hikers while adding more emphasis on speed and comfort on hard pavement.
Altra VIA Olympus

High-Cushioned Zero Drop Shoe

The Altra VIA Olympus uniquely marries maximalist cushioning with a zero drop midsole. The shoe provides great lockdown and a roomy toe box, ideal for piling up easy daily miles.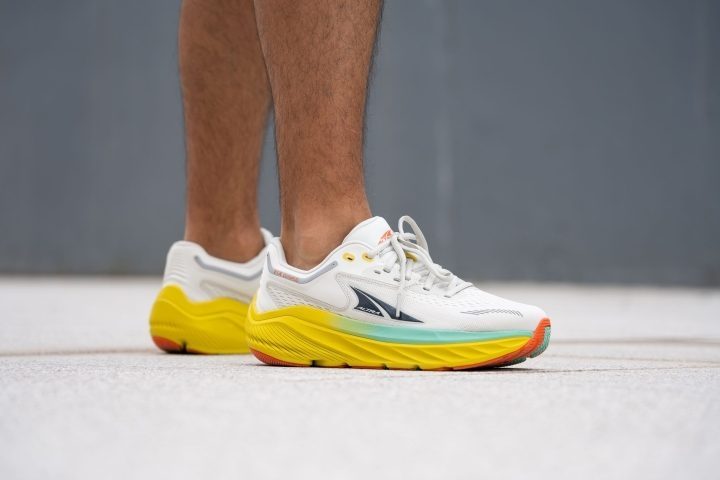 Altra Escalante

Zippy Short Distance Shoe

The Altra Escalante offers a more minimal midsole for better ground connection and nimbleness. The light zero-drop shoe is made for workouts or longer tempo runs.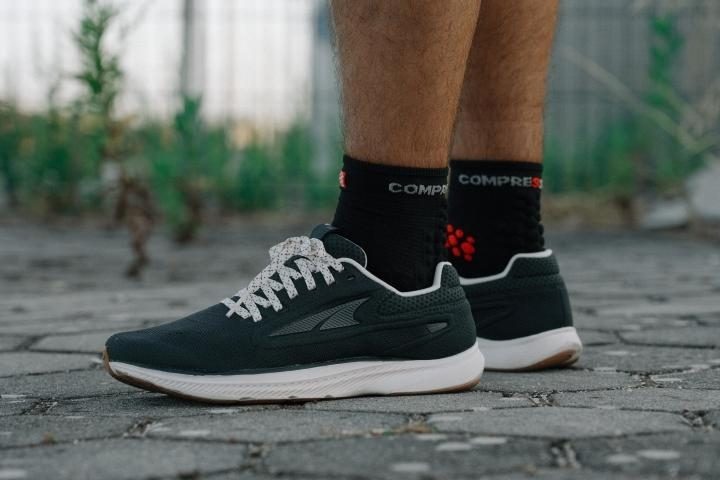 Altra Rivera

The Do-it-All Training Shoe

The Altra Rivera is comfortable and well-cushioning, without feeling clumsy or heavy. It fits slightly narrower than other Altra models, but its all-around performance is perfect for long runs, tempo workouts, and recovery days.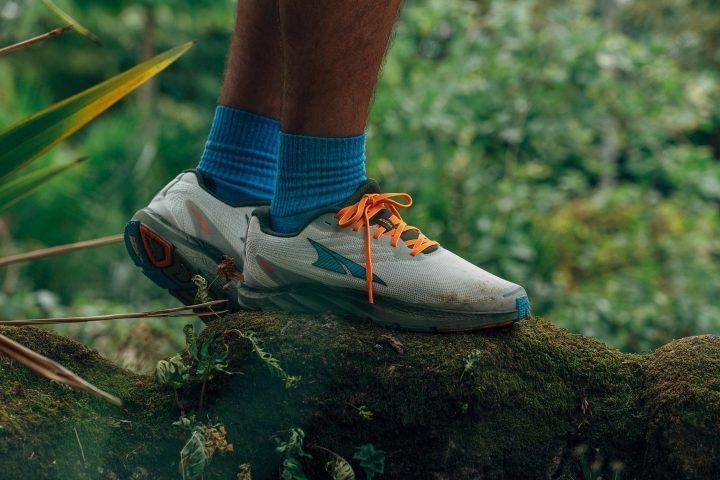 Altra trail running shoes
Altra's trail running shoes have long been incredibly popular with trail runners and hikers. The wider fit is naturally suited to the demands of long days on trail terrain, while the zero-drop design promotes a natural running stride.
Altra Lone Peak

Do-it-all Trail Shoe

If there is a flagship shoe that best defines the Altra brand, it is the Lone Peak. It is moderately cushioned, zero drop, grippy, and extremely comfortable—a quiver killer of a trail shoe.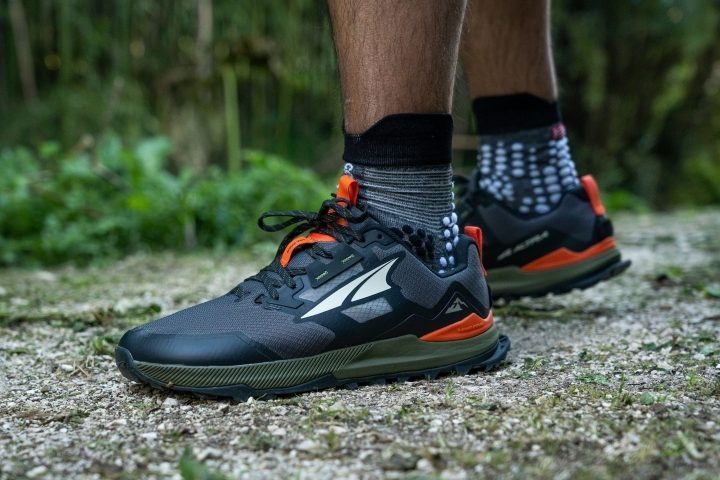 Altra Outroad

Secure and Durable Training Shoe

The Outroad fits narrow, for an Altra shoe at least. It is better for runners who love the zero drop, comfortable Altra experience but find themselves swimming in the wider fit of other models.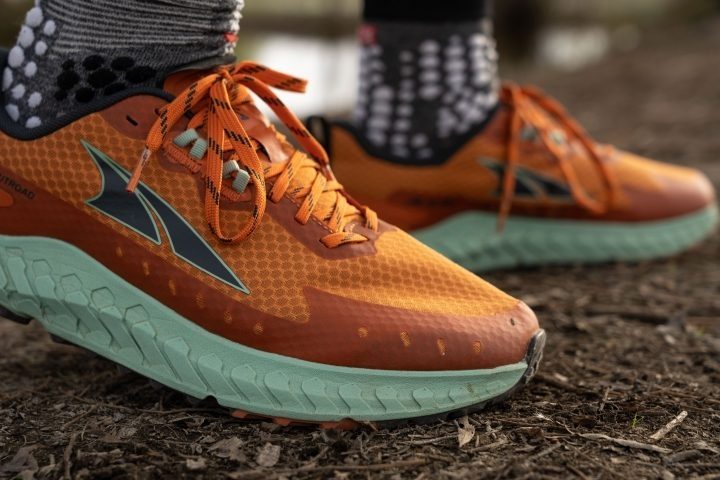 Altra Superior

Minimalist Race Shoe

Featuring a slim midsole and light mesh upper, the Altra Superior is the shoe for short and fast trail runs. It provides an excellent ground feel and promotes a natural stride for races or speed workouts on the trail.
Altra stability shoes
Altra Provision

Zero Drop Stability Shoe

The Altra Provision is a mid-stack stability shoe that is, of course, zero drop. It features Altra's lightweight and effective stability system and excellent grip on concrete and pavement.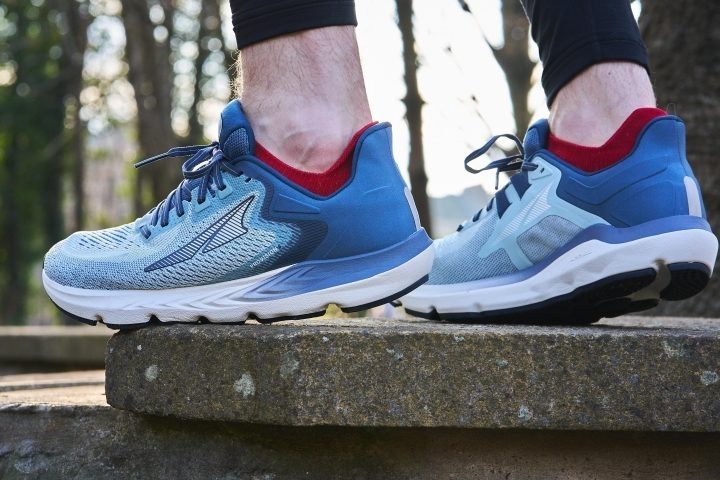 The tech and design of Altra shoes
Altra running shoes share a few distinguishing designs and technologies, beginning with the 0mm drop found in all their shoes.
Zero drop
"Zero Drop" was a term coined by Altra to refer to shoes with a 0mm drop—meaning there is no differential in height between the heel and forefoot of a shoe. Running shoes traditionally featured a drop of 8-12mm, which encourages a heel-striking stride.
Shoes with a low or zero drop encourage a midfoot-striking pattern that mimics the natural stride humans adopt running barefoot. By combining robust cushioning and a low drop only seen in hyper-minimalist shoes, Altra effectively reimagined what made for a great running shoe.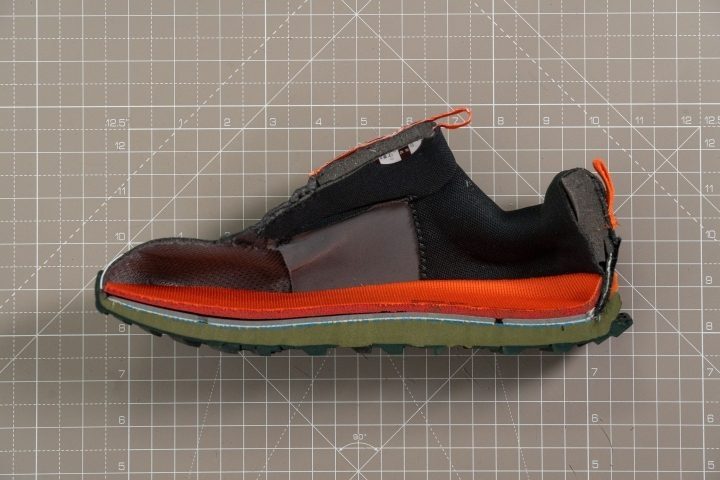 FootShape design
Altra's famous toe boxes are a product of the brand's proprietary FootShape design technology. Men's and women's shoes are designed on unique anatomical templates. They are the only running shoe brand to feature a female-specific design in all its shoes.
Different FootShape fits include the Original (the widest) and the Standard, which is now used in most Altra shoes. A limited number of shoe models, like the Outraod and Rivera, feature a Slim FootShape, and have a slightly snugger toe box that will be better for narrower feet.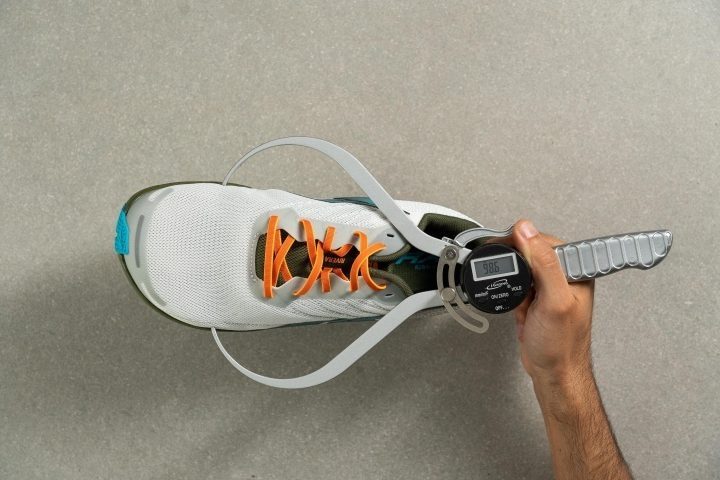 FAQs
What makes Altra running shoes special?
Altra shoes combine a 0mm drop with the cushioning of more conventional running shoes. You get the natural stride of minimalist shoes, but with the cushioning and protection you need for daily running. Along with their wide, anatomically designed toe boxes, Altras offer a unique running experience that few other brands compare to.
Can I transition right to zero drop Altra shoes?
Zero drop shoes stress leg muscles in different ways, so prepare for an adjustment period, especially if you're coming from shoes with an 8-12mm drop. High-cushion Altras, like the Lone Peak or Olympus, will make the transition gentler. Add Altras into your rotation gradually at first to let your calf muscles and stride adapt to a midfoot strike.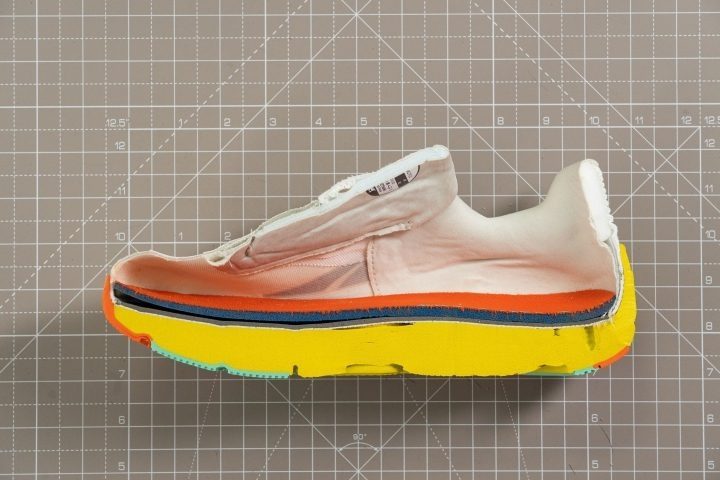 Are Altra shoes minimalist?
Altra has shoes that range from max cushioning to light cushioning, but none of their shoes are truly minimalist. The zero drop mimics the stride that minimalist shoes promote, but even scaled-back Altra shoes provide more cushioning than true minimalist or barefoot shoes.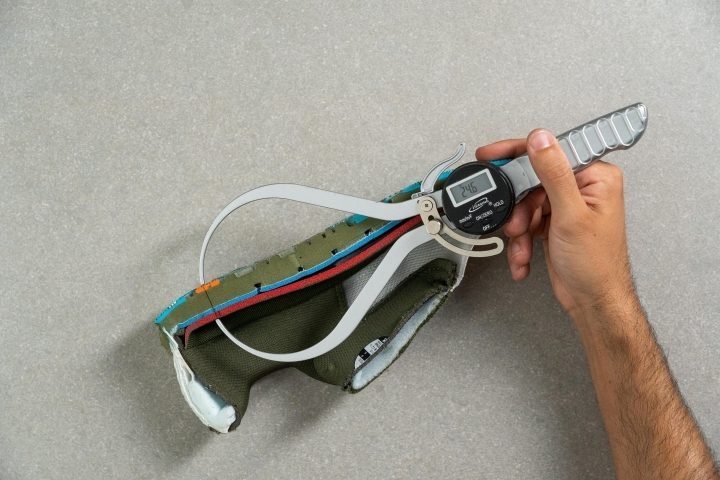 Are Altra shoes good for women?
Altra is unique in that all of its female shoes are designed to be anatomically specific, accounting for subtle differences in the physiology of female feet and running gait. It makes them an excellent choice for female runners.
How we test running shoes
We don't randomly decide on which shoe makes it to this list. We take our time testing each one of them in our independent shoe testing lab. And to really back our recommendations, we make sure to:
Buy all the Altra shoes with our own money to prevent bias and brand loyalty
Rake in at least 30-50 miles in each shoe to see how well they perform and how sturdy they are
Cut each of them open to see the details inside and measure them with our calipers, durometers, scale, our custom-made smoke machine, etc.