Who should buy the Adidas CrazyTrain Bounce
The CrazyTrain Bounce is an offering by Adidas designed with a promise to deliver a more energized step, strengthened grip, and customizable fit.
It is a solid option if:
Your fitness routine includes lifting and squatting and you need a shoe stable enough for such activities.
You are looking for a pair that helps alleviate forefoot pain and prevents calluses to form.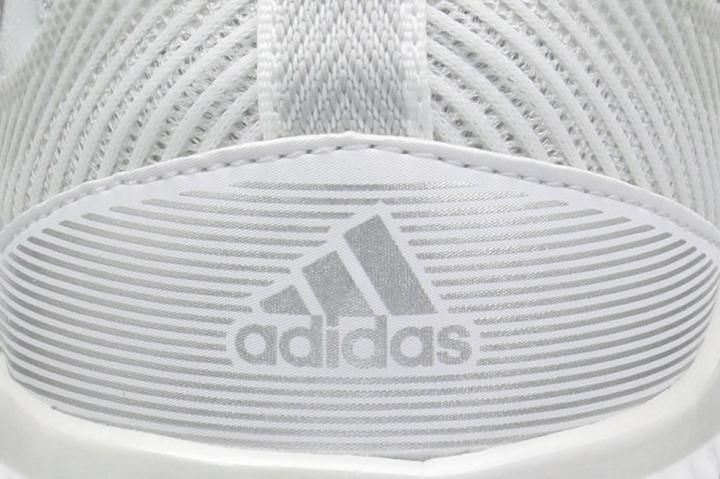 Multisurface outsole traction
The CrazyTrain Bounce uses rubber for the outsole. This compound is durable, flexible and capable of providing adequate traction on most surfaces. The type of rubber used for this model is non-marking which means that it does not leave streaks on polished wooden floors.
The said compound extends to the front of the toe box and serves as protection during workouts that involve pushing off from the tips of the toes. It also features a micro-herringbone tread pattern that increases the surface area and enhances grip.
Springy cushioned midsole
The CrazyTrain Bounce uses the Bounce midsole which, according to the brand, delivers an energized cushioning. The foam is made from ethylene-vinyl acetate (EVA). It's been engineered to be firmer than the Boost foam, making it springy. It extends upwards partly in the heel section to keep the back of the foot from slipping inside. The Bounce midsole is also employed in another popular women's trainer from Adidas, the Gymbreaker Bounce.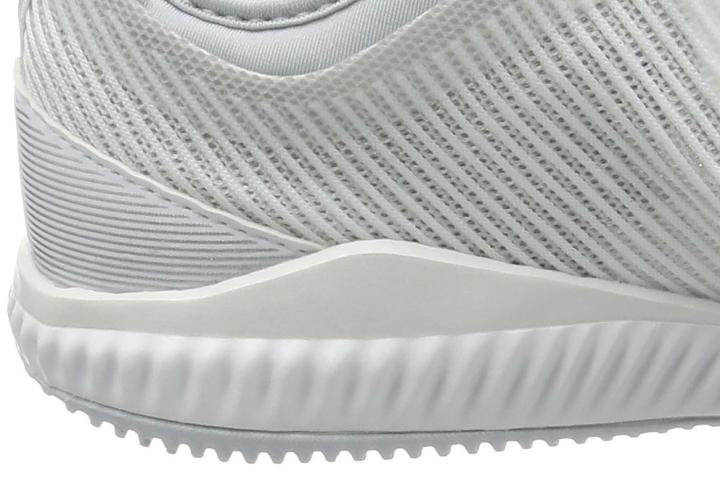 The Adidas CrazyTrain Bounce's insole
A thin textile insole is placed above the main midsole unit. It offers additional cushioning for the underside of the foot. A synthetic forefoot is inserted to relieve forefoot pain and prevent the formation of calluses.
A smooth textile lines the interior of the shoe. This fabric delivers a comfortable surrounding that makes the footwear easy to slip on or off.
Breathable upper
The Adidas CrazyTrain Bounce uses breathable textiles and synthetic materials to ensure ventilation. The combination of these elements delivers a supportive upper with enough softness for movement.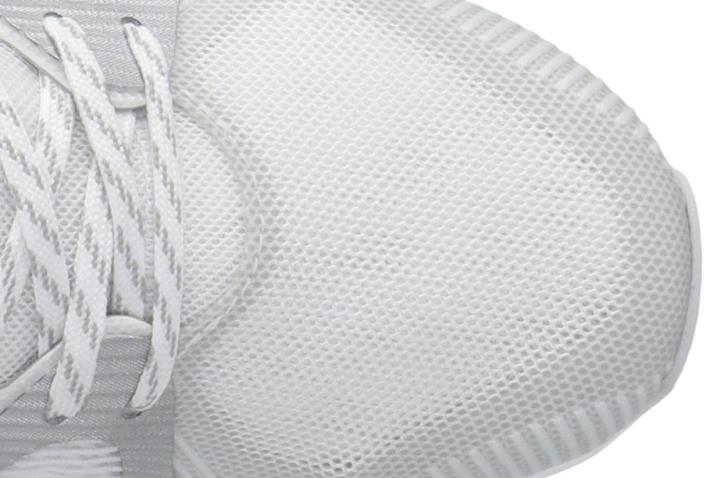 Synthetic overlays are found in the medial and lateral areas. They serve to deliver support during side-to-side movements.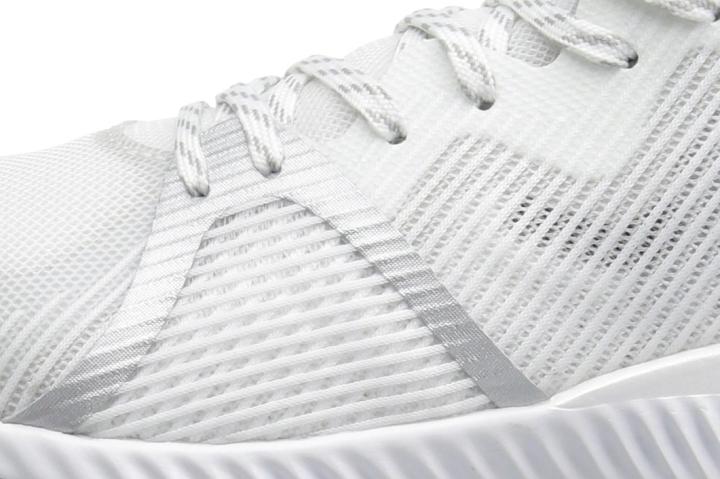 Snug lacing system
The shoe features a traditional lace-up closure. The round laces pass through a single slot on the tongue to keep it from moving out of place while in use.
The Adidas CrazyTrain Bounce's collar
Both the tongue and collar are padded to keep the foot comfortable. The collar also serves to keep the heel from slipping off the shoe while working out.
Compare popularity
Interactive
No popularity data available for this shoe at the moment.