Who should buy the Skechers GOrun Forza 3
You will love the Skechers GOrun Forza 3 if:
You want a stylish yet durable shoe that provides efficient running performance
You want a lightweight shoe that enhances takeoffs and is designed for those with mild to severe overpronation
You want a stability shoe that helps prevent discomforts and injuries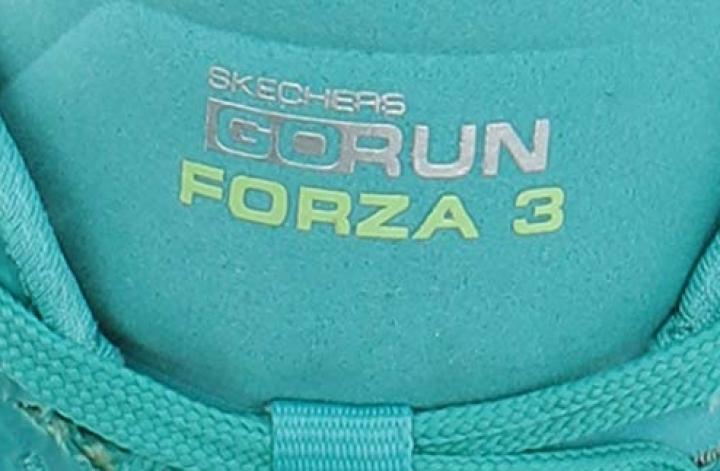 Updates to the Skechers GOrun Forza 3
Added a 3D structural mesh to heighten foot support, flexibility, and ventilation.
FLIGHT GEN™ is the material used for the midsole unit. But instead of a separate post for stability, this shoe employs foams of three varying densities. These three layers aim to improve durability, traction, and foot stability.
A rubber compound shields the platform from wear and tear.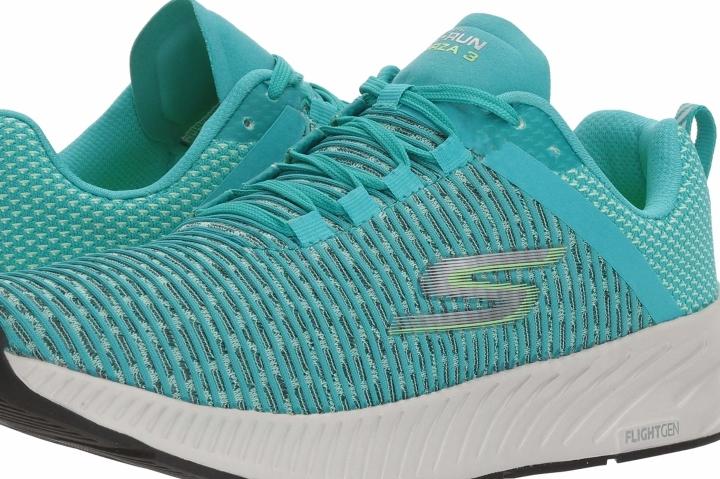 Get protected from abrasive asphalts with the Skechers GOrun Forza 3 outsole
A rubber compound engulfs the platform of the Skechers GOrun Forza 3, protecting it from the abrasive nature of the asphalt. A bevy of lines acts as traction centers for surface control.
Thin flex grooves allow the foot to move naturally throughout the running session. These shallow trenches cause the sole unit to flex in conjunction with the foot as it transitions from the heel to the toe.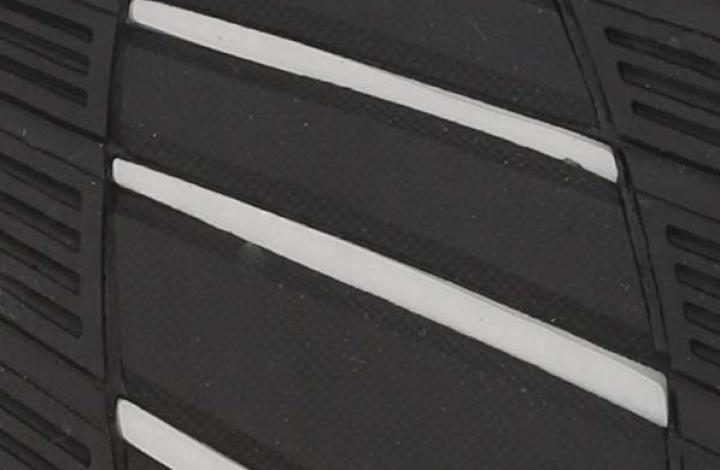 Skechers FLIGHT GEN technology in the midsole
FLIGHT GEN™ is a lightweight compound that offers reactive cushioning for the foot of the runner. It is also capable of protecting the foot against the impact forces generated during the landing phase. This midsole technology is also used in the GOmeb Speed 5 and other popular shoes from Skechers.
Triple density foams make the midsole more durable and intact. These compounds also correct overpronation because they stabilize the position of the foot and prevent the arch from collapsing.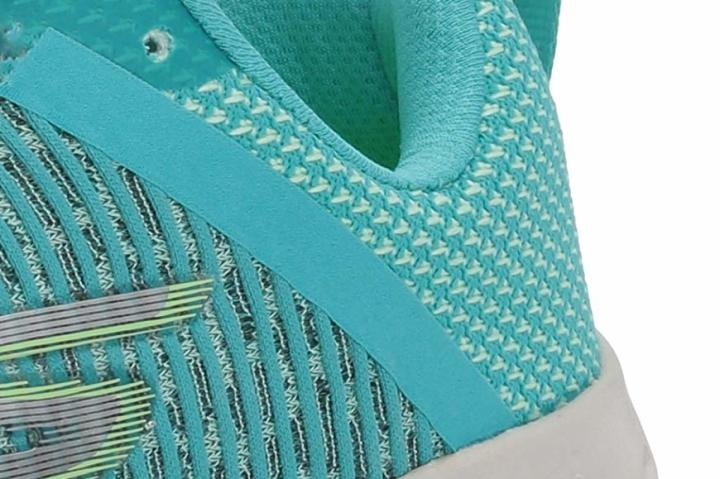 The M-Strike is a midsole configuration that lets the wearer perceive the midfoot part of the full-length foam as the point of contact, thus enabling a faster and more efficient biomechanical performance. Heel striking traditionally puts more strain on the bones and muscles.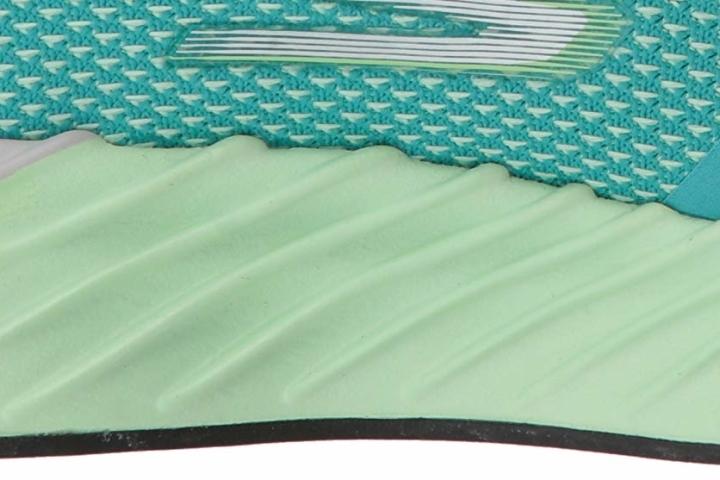 Get secured while on the run with the Skechers GOrun Forza 3 upper
The upper unit of the Skechers GOrun Forza 3 makes use of a 3D structural mesh which is made up of a cloth-like weave that hugs the foot securely. A wraparound pattern helps the lacing system in giving a fit that adheres to preference. The heel has a tightly woven construction to ensure steadiness and prevent accidental shoe removals.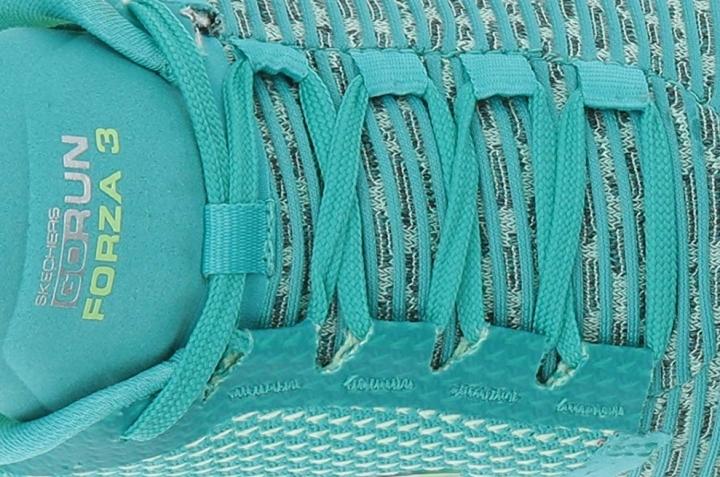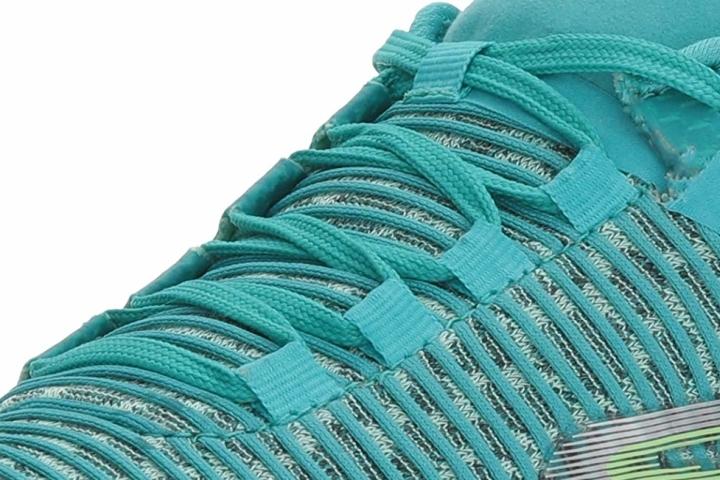 A supportive strap is added to the posterior section of the midfoot. It contributes to lockdown coverage.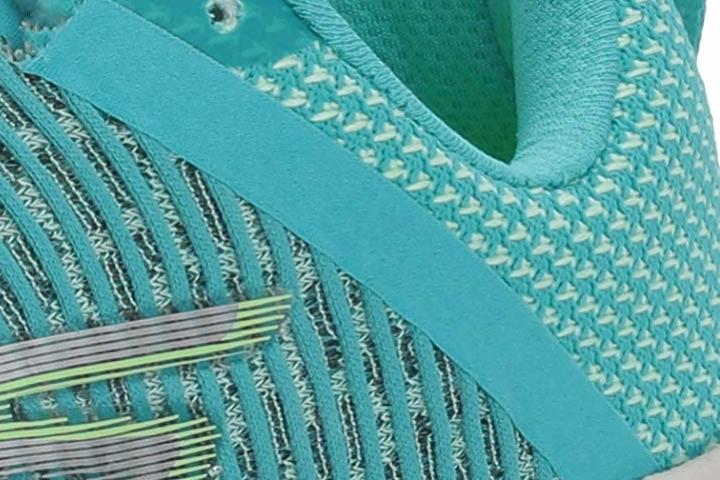 The back of the foot gets support from a padded collar and a molded heel counter. Both of these components stave off in-shoe wobbling and slipping.
A pull-tab assists the runner when it comes to wearing and removing the shoe.
Compare popularity
Interactive
Compare the popularity of another shoe to Skechers GOrun Forza 3: