The Salomon Speedcross 4 GTX is a reliable trail running shoe that does not disappoint. It has 100% waterproof coverage and adequate cushioning for the rugged trail. It is a bit heavy but it is comfortable and protective enough to keep your feet unharmed throughout the run.
Pros
Waterproof
Adequate cushioning
Comfortable
True to size
Superb traction
Salomon Speedcross 4 GTX review
I bought these shoes because I deiced that I need to finish my Spartan trifecta after I completed a Sprint. I ran my Sprint in the pouring ran right outside of Boston, Massachusetts.
During this race, I realized I need a better shoe to race in because my running shoes, just weren't giving me enough grip and traction, and got very heavy with the mud. I began looking for an OCR/trail running shoe and came across the Salomon Speed Cross 4 GTX.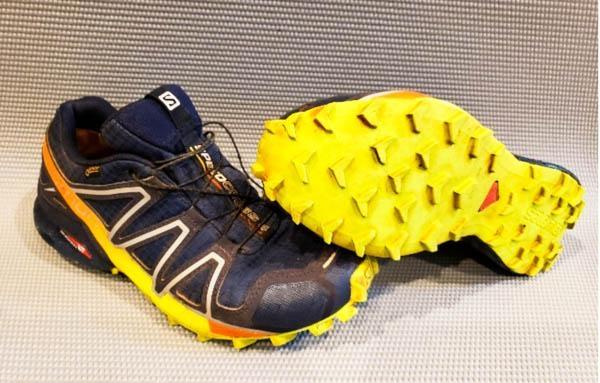 These shoes are designed for trails, and waterproof. I looked at a couple of other brands of OCR shoes but kept coming back to the Salomon's.
I've been a skier for 40 years, and have always used and loved Salomon's ski boots, because of the comfort and quality. So, I figured their shoes would be just as good.
These shoes were used mostly for Spartan racing on trails and running on trails but have been used a few times on the road.
On the heavier side
The shoe weighs 11.6 ounces. They are on the heavier side but don't feel heavy at all, even when covered in mud from a Spartan race.
Lots of color choices
I bought these shoes online from Salomon. I got navy, yellow and orange. There was a lot of color choice online, so there was really a color combination for everyone.
I think Salomon was smart when picking the color combinations for these shoes because all of the color combinations are darker rather than lighter, since these are OCR/trail running shoes they're going to get dirty, so having darker color schemes will mean less staining.
Adequate cushion in the Speedcross 4 GTX
The cushioning is adequate; it's more of neutral cushioning.
Normal drop as everyday running shoe
This shoe has a 10-millimeter midsole drop. I bought these shoes specifically because of the 10mm drop, which my normal everyday running shoes (Brooks Glycerin 15) also has.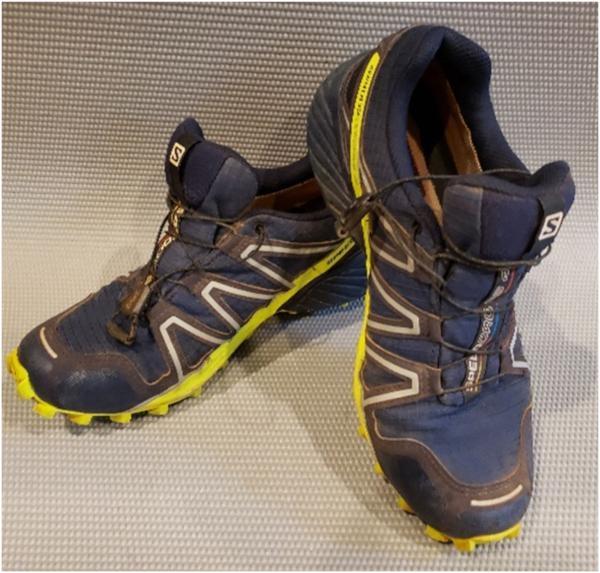 Being an older runner, I wanted to have shoes with a similar drop to my every day running shoe because I didn't want to try and change the way I run to get comfortable with a different shoe.
True to size
These shoes run true to size but are narrower than an average width shoe. I have wide feet the shoes were tight. These shoes do fit very tight, but it is good because if you are knee deep in mud, the shoe stays on.
Super traction
These shoes are great for trail running and obstacle course. They gave me good traction on wet rocks, muddy trails, sticks roots, wet leaf's, and wet obstacles.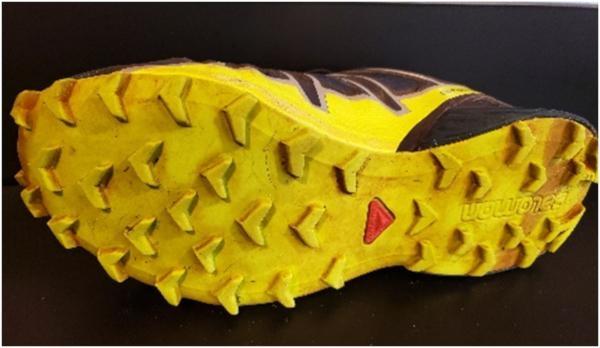 These shoes are made with Gore-Tex and claim to be waterproof, and I can say they are 100 % waterproof, as long as the water is not above the top of the shoe. I ran a spartan race, in Boston Massachusetts, and thanks to the lovely New England weather, it was pouring rain, my feet stayed dry.
Lacing needs improvement in the Speedcross 4 GTX
The lacing was a downside of the shoe for me. I liked the Quicklace lacing system because I didn't have to worry about my shoes coming untied during the race, but I found it extremely difficult to slide the releasing mechanism of the lacing system up after my shoes were covered in mud.
There is no hardened sub sole on the shoe, so I felt a lot of sharp rocks and sticks.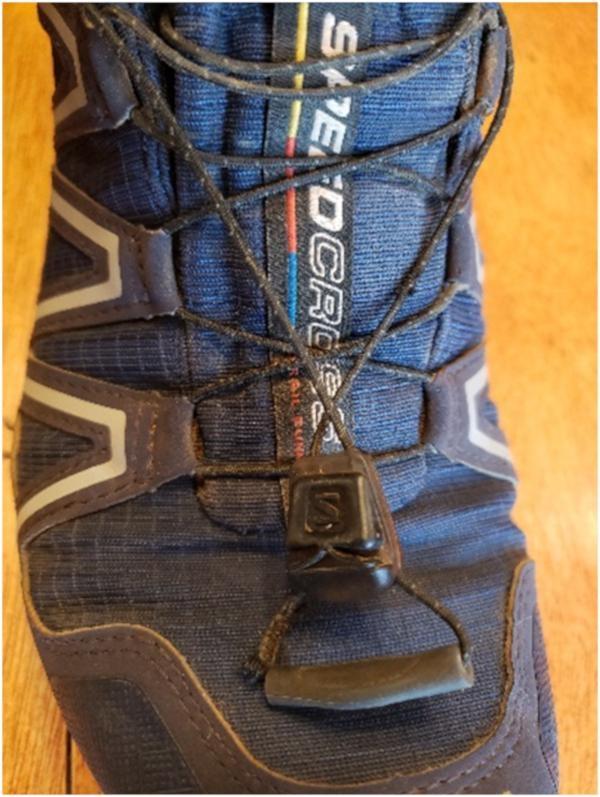 Worth the price
The retail price is $160. I feel like I got my money's worth, because the shoe is good quality, and performed excellently for what it was designed to do. I also felt like they are worth the price because of overs a 2-year warranty on their shoes.