Whether raining or snowing, the Nike Pegasus Trail 3 GTX is a waterproof trail shoe that will keep your daily runs not only dry but also comfortable. On top of this, it's full of pop and support; it won't tire your feet out. And if you want a road-to-trail hybrid, the Pegasus Trail 3 GTX from Nike can do the job.
Pros
Fantastic waterproofing
Grips

on everything dry and wet

Great for road-to-trail transitions

Also for hiking

Responsive
Stable on rocky terrain
Supports moderately flat feet
Straight-out-the-box comfort
Lighter than other GTX shoes
Locked-in heel
Worth every penny
Cons
Lacks durability
Not for summer runs
Who should buy the Nike Pegasus Trail 3 GTX
Dubbed as the workhorse with wings, this Pegasus for the trails is perfect for runners looking for a:
waterproof shoe that's lively and supportive
comfortable yet lively trail shoe for mellow days
versatile road-to-trail shoe that can also handle trail

hikes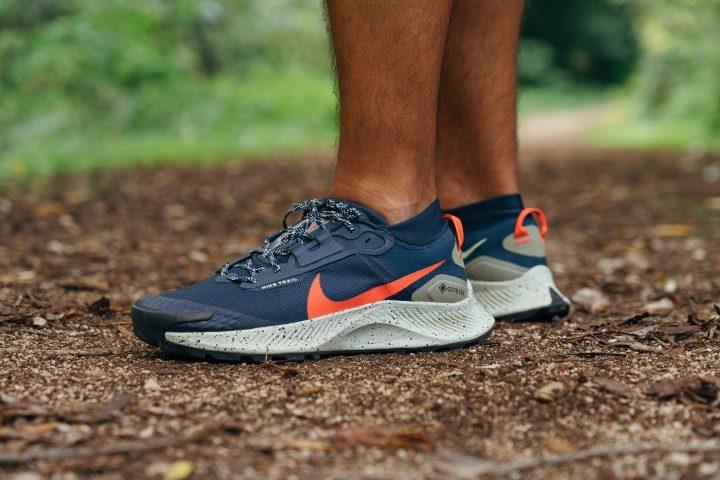 Who should NOT buy this trail shoe
If you need a breathable, summer-ready version of the shoe, see the Nike Pegasus Trail 3.
And if durability is your number one priority in a trail running shoe, consider the following options (also waterproof): Adidas Terrex Agravic Ultra or Salomon Speedcross 5 GTX.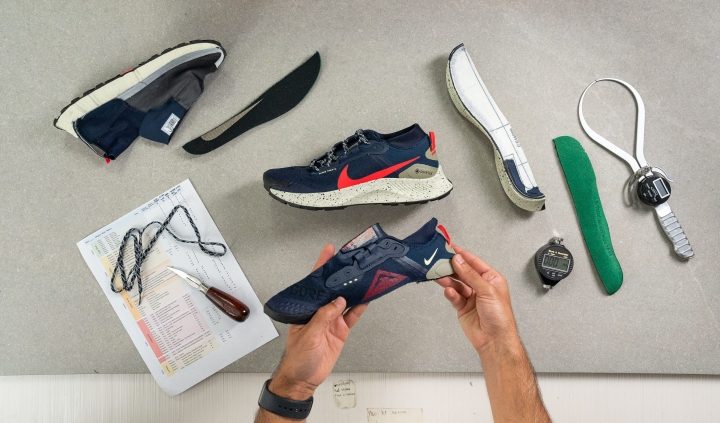 Keeps moisture at bay
Through rain, snow, slush, and muddy trails, the Pegasus Trail 3 GTX keeps the runners' feet completely dry. Because of this, many say it's worth every penny despite it being an expensive shoe.
The shoe on the right is Saucony Triumph 20
Waterproof shoes, in general, run warm. And this is the case with the Nike Pegasus Trail 3 GTX. This is the tradeoff for the impermeability you get.
Killer traction
On tarmac paths, grass, muddy, slick, and snow-covered terrains, the traction is awesome.
The outsole latches to the ground so well; downhill and uphill climbs have also been a breeze. This is a nice surprise given that the lug depth on the Pegasus Trail 3 GTX is 3.3 mm which is the average for trail running shoes (3.5 mm).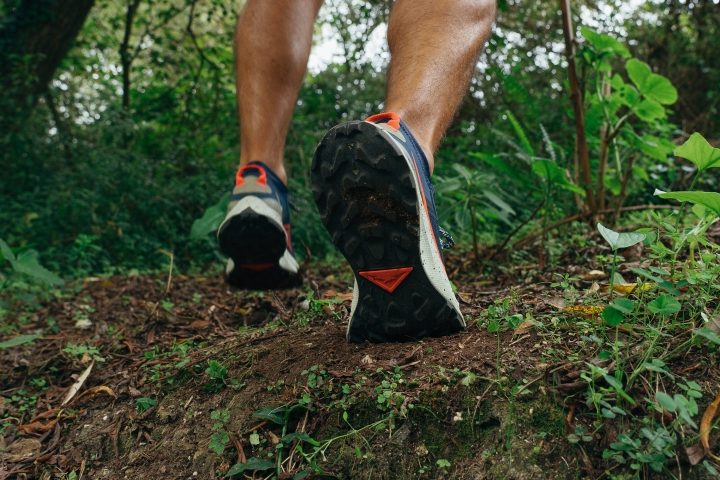 Cushy upon
step

-in

A lot of testers claim that there's no need to break the shoe in. Like the non-GTX version, the Nike Pegasus Trail 3 GTX is comfortable straight out of the box. They put it on, ran a couple of miles, and their feet and legs didn't feel sore at all.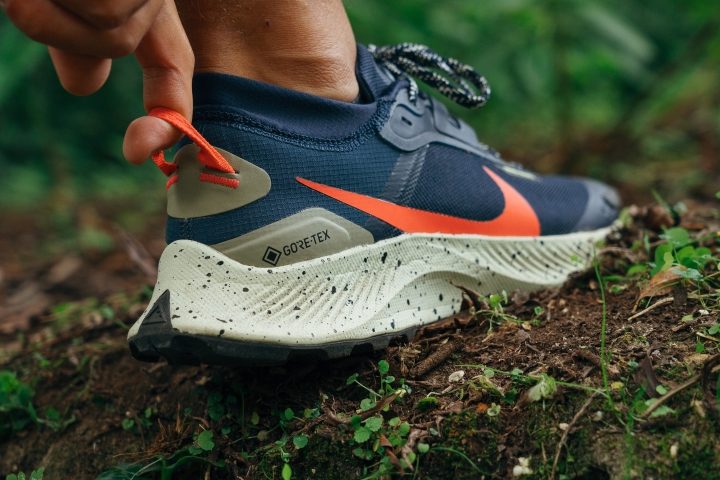 Fact check
The Nike Pegasus Trail 3 GTX is one of the softest running shoes on our list to date. It is 58% softer than the average.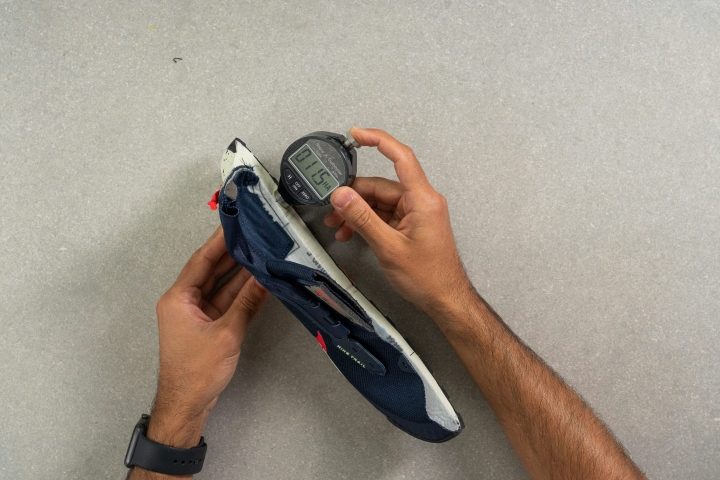 However, when the shoe is exposed to cold temperatures (spending 20 minutes in the freezer in our case), it gets significantly firmer (by 66%). And even with that, this Pegasus Trail shoe remains 31% softer than most running shoe foams at room temperature.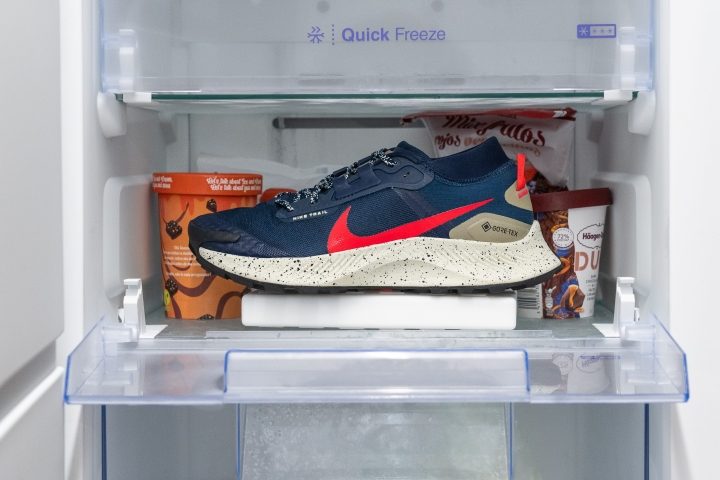 A good amount of cushioning to keep you protected
The Pegasus Trail comes with a pretty generous stack height.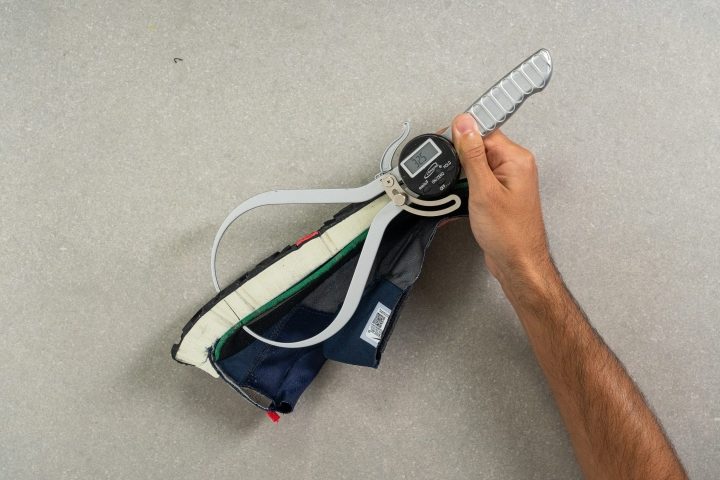 Fact check
With 32.5 mm in the heel and 22.7 mm in the forefoot, it has an offset of 9.8 mm. This corresponds to the drop which is officially stated by the brand (10 mm).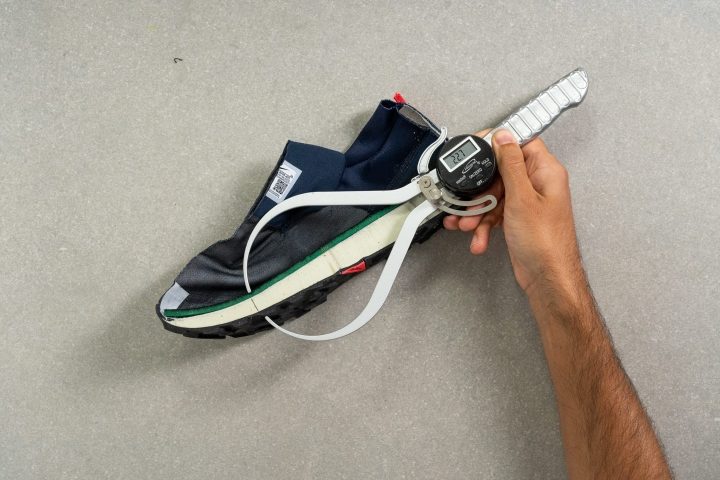 Plenty of flex makes the ride feel natural
The Pegasus Trail 3 GTX also appears to be among the most flexible running shoes (both road and trail shoes). It is 32% more bendy than the average, so your feet are going to move nice and free in this Nike shoe.
At the same time, there is enough torsional rigidity to help you feel stable enough. We gave it 3 out of 5 in our subjective assessment.
Loads of pop from the Nike Pegasus Trail 3 GTX
Thanks to the React foam, droves of testers find this shoe bouncy and energetic.
According to them, there's no need to expend so much energy because it's easy to get to the next step.
Run steady
Runners with slightly flat arches and those who are on their feet for longer hours state that their feet are well-supported; they don't roll too far on the sides.
Even more, the balanced cushion and the extended heel maintain surefooted steps on rocky, uneven terrains.
The shoe manages to provide a sufficient level of stability even without having an extra wide platform. Its forefoot (112.6 mm) and heel (90.7 mm) widths are right at the average across running shoes (111.7 mm and 88.7 mm respectively).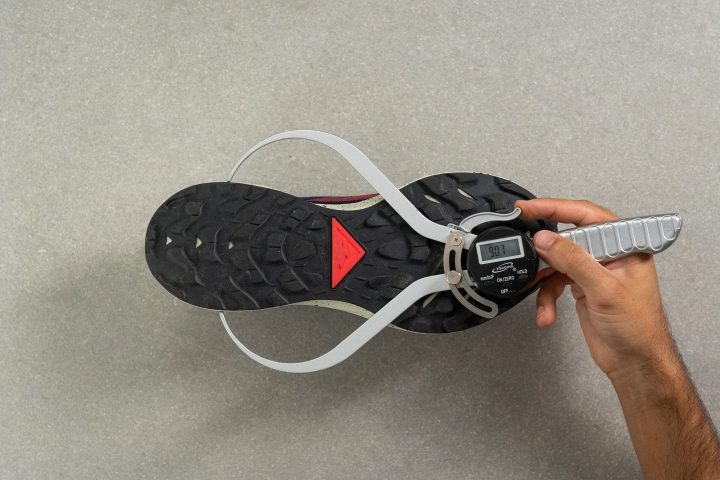 Won't let you down (literally)
On average, Gore-Tex running shoes weigh in at 11.5 oz (326 g) in men's US 9. On the other hand, the Nike Pegasus Trail 3 GTX only weighs in at 10.9 oz (309 g).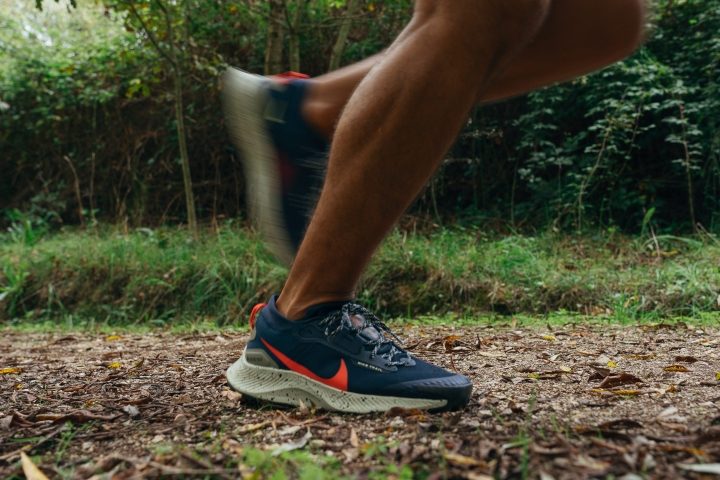 Heel hold is uh-mazing
There's sufficient padding in the heel that locks the foot in. Even better, loads of reviewers say that it doesn't cause chafing or rubbing.
True to size and fits as expected
A vast majority of reviewers report that the Pegasus Trail 3 GTX fits perfectly in their regular running shoe size. For an average-width foot, the toebox is just right as well.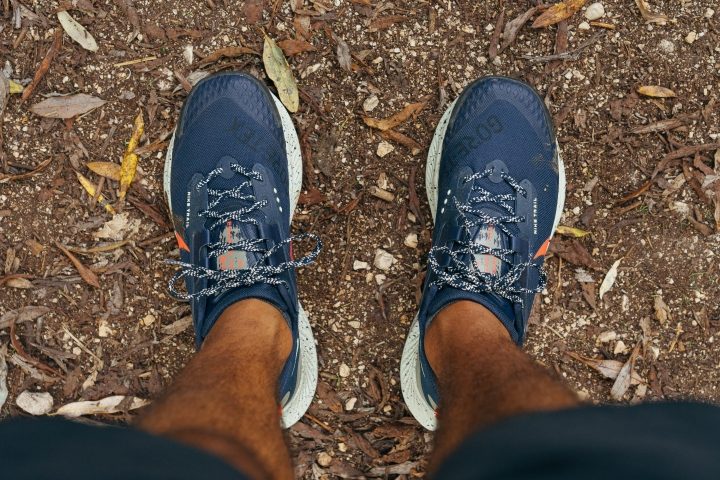 It is 96.4 mm in the widest part while the average is 98.3 mm. So, if you have wide feet, there are more spacious versions available, like the Altra trail shoes (100+ mm in the toebox).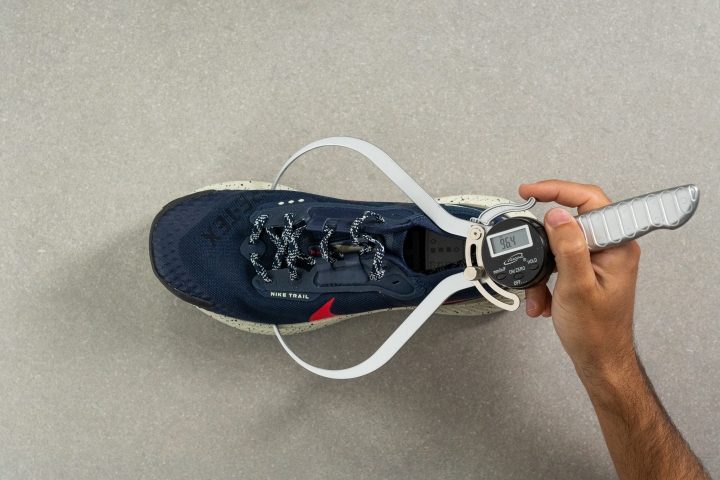 The well-padded tongue is noticeably thicker than on most running shoes. It is 8.2 mm thick while the average is 5.8 mm.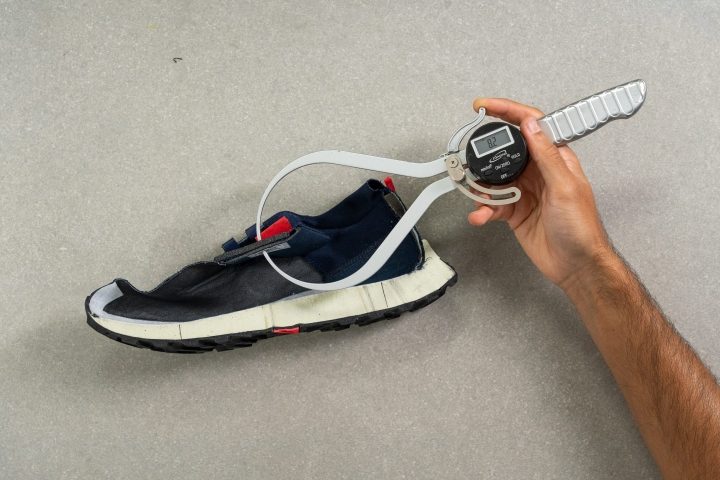 The tongue is also gusseted which prevents it from shifting side-to-side and keeps the foot locked in.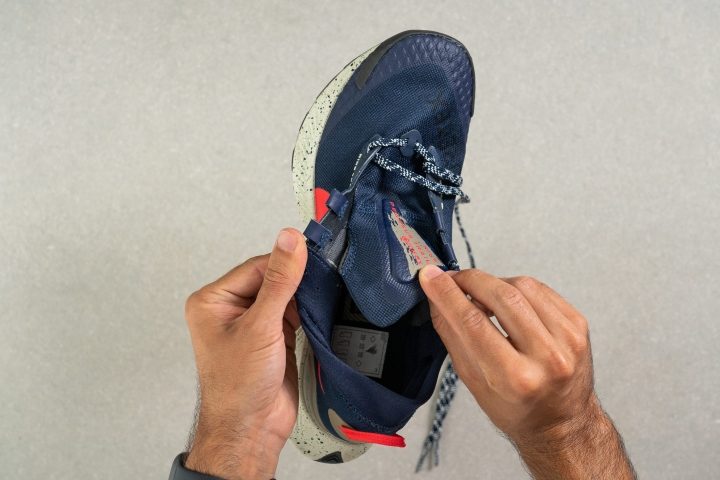 The Nike Pegasus Trail 3 GTX is not a bruiser
After less than 100 miles, a couple of trail runners have already noticed a significant amount of wear and tear in the upper and outsole.