The verdict from 8 experts and 30+ users
This shoe has taken many experts by surprise: "I'm super impressed with it", "absolutely fantastic". Surprisingly, there's a lot of praise for the shoe, but no mentions of it being the favorite, go-to, or a must in the rotation.
I believe this is because no one expected this shoe to perform so well, given previous Nike's failures in the world of trail running shoes.
Also, not many people look for a GTX shoe, so it's not a fair ranking.
Given that many experts own both the regular Pegasus Trail 2 and the GTX version, their reviews got extra points for being specific and detail-oriented.
Who should buy Nike Pegasus Trail 2 Gore-Tex
This is a hybrid daily trainer perfect for training sessions run mostly on trails, less on roads. It prioritizes dry feet! It's waterproof and therefore ideal for cold and wet runs.
Who should not buy Nike Pegasus Trail 2 Gore-Tex
Look away if:
Waterproofness is THE reason to buy this shoe
As one expert said: "You're not buying these because you want a breathable sneaker, you buy this because you want a waterproof sneaker".
What the reviewers did to test this:
ran through puddles,
did rainy runs,
put the shoe in the sink and
stood in puddles for minutes.
No water got into the shoes: "I'm impressed how GoreTex has been handling all the elements", "your feet feel the coldness but you're not getting wet".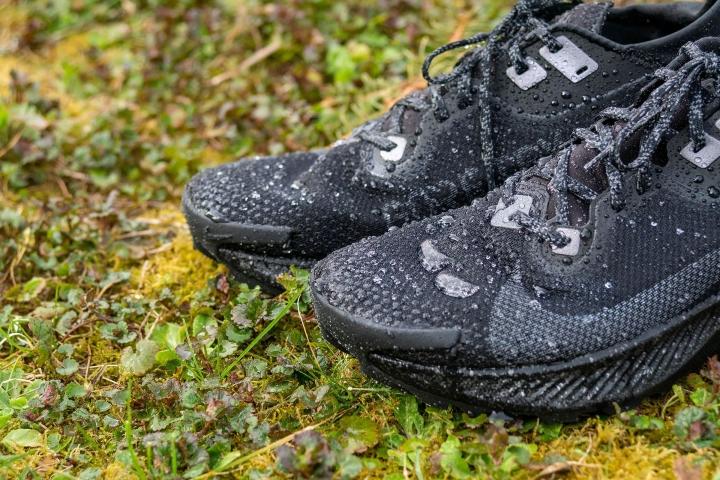 There is a drawback to this insane waterproofness: the shoe is not breathable.
Not breathable at all
Too waterproof to be breathable. When one expert pumped smoke in it, no smoke got out through the upper, only in the tiny area where the tongue meets the rest of the shoe.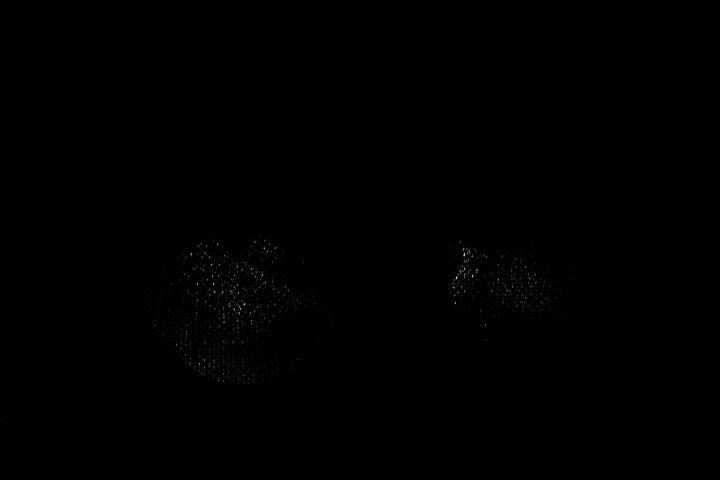 Almost no light got out of the shoe during the transparency test.
Testers have described this model as "hot and sweaty", "just not breathable", "doesn't breathe", "plasticky feel to the upper".
Pegasus Trail 2 GTX is bouncy!
"Feels fast, feels bouncy", "springy", "fantastic responsiveness", "totally alive" - if the waterproof membrane was the #1 reason to buy this shoe, this is #2.
The ride got nothing but praise and all experts agree that it's all about the foam. It absorbs a lot of shock thanks to the big stack of foam. It's so good that not even one tester missed a rock plate.
One expert compared this ride to the famous Hoka Speedgoat feeling.
Really durable
Predicted to last: several hundreds of miles.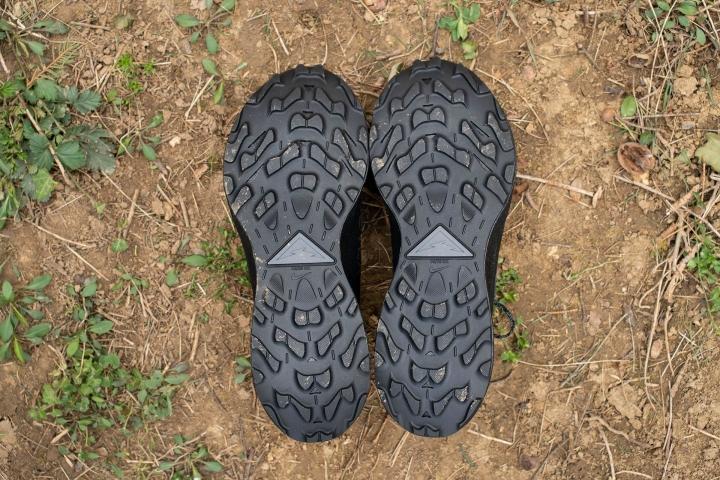 After 100 miles, "no holes or signs of wear". "Doing a fantastic job". It's obvious, experts agree that the Pegasus Trail 2 GTX is "holding extremely well".
Good hybrid grip on Pegasus Trail 2 Gore-Tex
Lugs aren't deep, but they exist. While it's made as a hybrid shoe, Nike Pegasus Trail 2 Gore-Tex still performs better on trails than roads.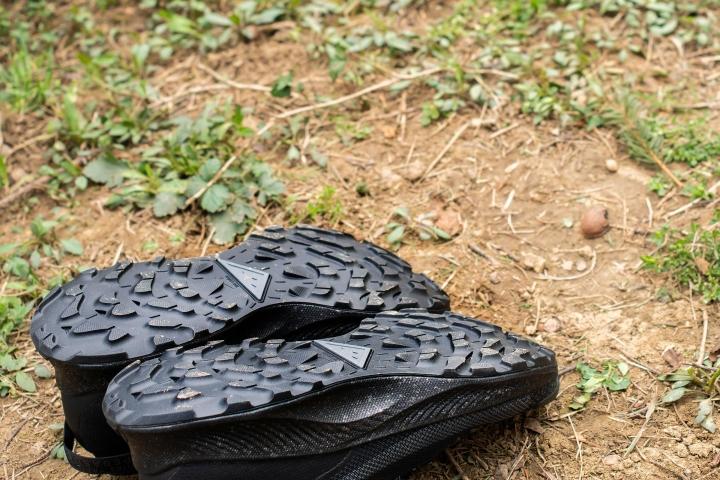 It has been tested on dirt roads, trails (snow), and pavement.
As experts have summed this up perfectly, "this is not a fast road running shoe" - "where it shines is the trails".
Heavy, but it doesn't feel so
While the experts described the shoe as:
"Quite heavy"
"Incredibly chunky"
"Big shoe",
They also said:
"I didn't notice the weight on my foot"
"You don't feel it"
"Didn't feel so heavy"
So, all good. A lot of foam to keep you protected and bouncy but not too much so that it's pulling you down.
Absolute true fit
"Don't worry about sizing issues" and "true to size", repeated multiple times. We got it!
One expert also mentioned he needed a couple of runs to break it in.
Useless heel tab on Pegasus Trail 2 GTX
It certainly "looks cool", but it "doesn't work well" and it's "more of a branding hit".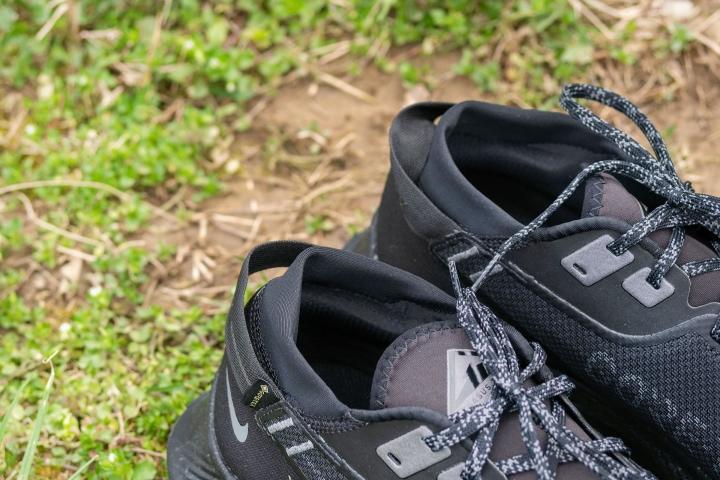 Who needs a giant pull tab they can't really use?
Semi-gaiter lets the snow inside
It's like a mini gaiter. It works, but only a bit.
Experts have described its functionality like this:
"Less is getting in, but still there's snow inside
"Doesn't do much"
"Not snug or high enough"
"Snow got inside".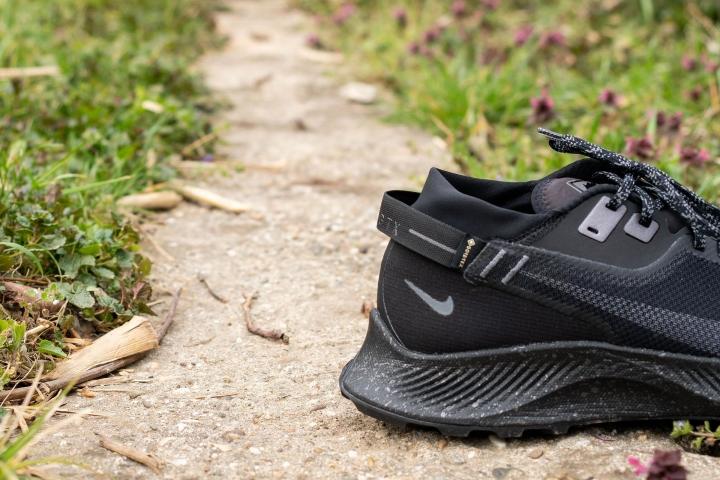 One runner said that it would've been his favorite winter running shoe of all time (!) if it was a mid-top shoe, instead of having this poor excuse for a gaiter.
Gorgeous looks
It's a beautiful shoe.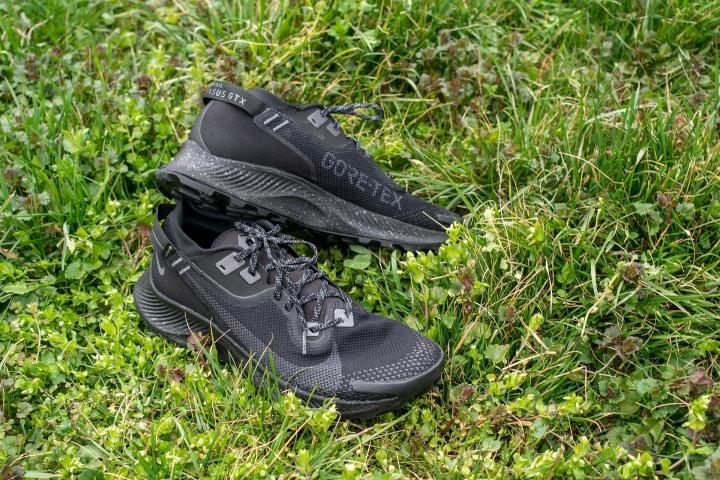 4+ colorways, contrasting colors, bright, dark, you have it all. "Looks absolutely fantastic", "look absolutely awesome", "better than in pictures".
Compare popularity
Interactive
Compare the popularity of another shoe to Nike Pegasus Trail 2 GTX: