If you are a player who loves a supportive, plush cushioning setup that still feels relatively low to the ground, this is a basketball shoe that fits that mold well. Plus, there's the benefit of being a more sustainable purchase choice!
Pros
Top-tier cushioning
Consistent traction both on clean and dusty surfaces
Supportive once broken in
Grippy outsole
Wide feet friendly
OK for outdoor use
Sustainable materials
Awesome looks
Soft, snug fit
Cons
Break-in period needed
Not so breathable
Nike Cosmic Unity review
Nike has been hot on the press with shoes made partially from recycled materials, and Cosmic Unity is the first of such basketball shoes to be produced in such fashion. In lieu of doing so, Nike did not sacrifice any performance aspects across the board and kicked things off in a high-marking manner!
To me, the Nike Cosmic Unity is one of my favorite performers of the year. I will admit the fine-looking aesthetics & sustainably designed aspect played into my general appreciation of the shoe, but the performance of the shoe was no joke, hitting well across the board.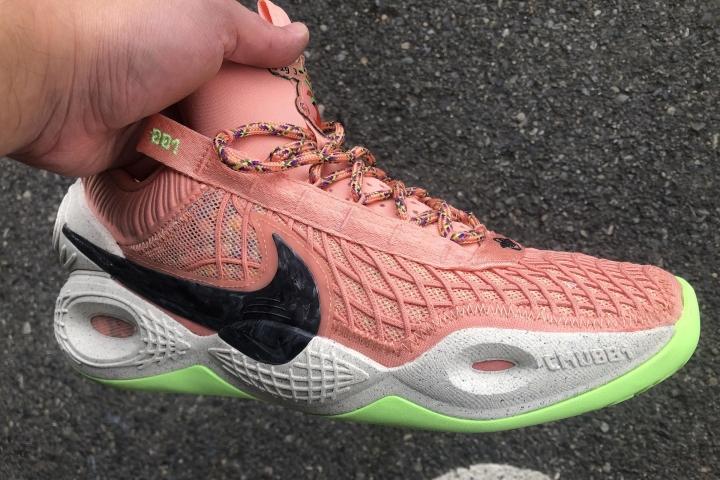 While I wouldn't say this shoe was a truly exceptional performer, it is certainly a great performer and simply a pair I had loads of fun lacing up in!
Who should buy it
Do buy this shoe if you are an agile player looking for a soft snug fit with loaded cushioning and novel materials.
Who should NOT buy it
Do not buy this basketball shoe if you:
Supreme, bouncy, cushioned ride
The cushion on the Cosmic Unity was top tier with another implementation of full-length Zoom Air Strobel, similar to the Nike KD 13. One cool aspect is that from inspecting the bottom of the shoe you can clearly see the air cushioning layout from the outsole.
Since debuting a few years ago, Zoom Strobel has been one of my favorite cushioning setups and provides a general nice balance of balanced supportive cushioning with a sufficient amount of court feel.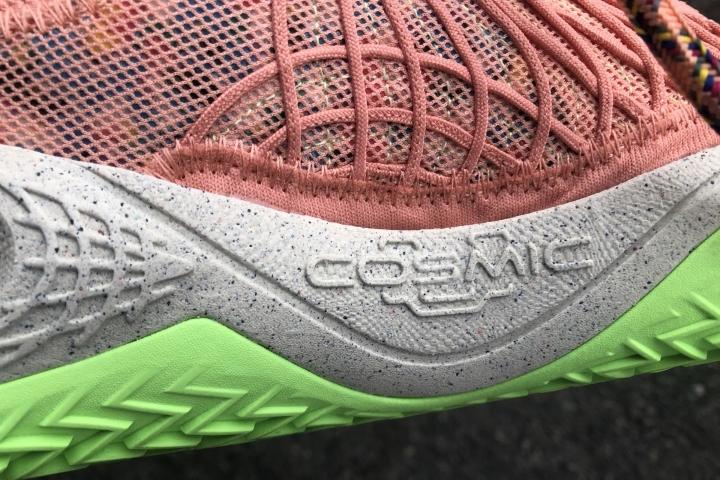 Back to the basics - effective herringbone traction
The Nike Cosmic Unity has very consistent traction across both indoor and outdoor terrains. I tested the shoe in some indoor men's leagues games as well as several fast-moving shootarounds on an outdoor court.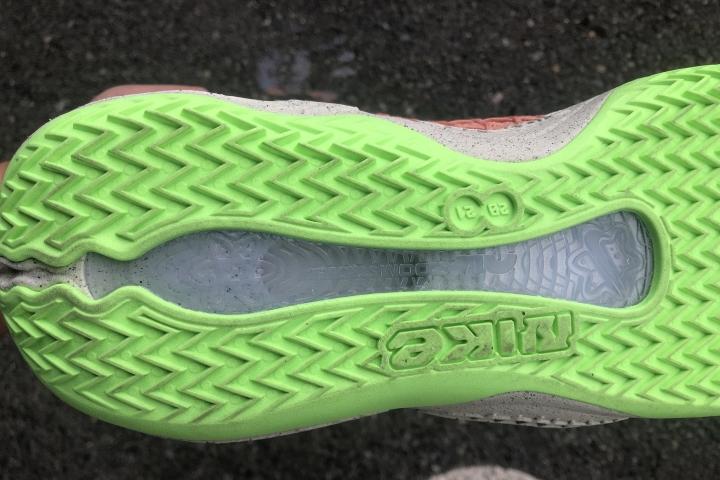 On all types of indoor courts(clean, dusty), the traction held up and did so outdoors as well. The wide herringbone grooves do pick up dust, so be prepared to wipe from time to time.
Some break-in time needed in the Cosmic Unity
One small negative with the shoe was the need for some necessary break-in time. The forefoot and containment otherwise were solid out the box as well as the traction and cushioning, but the loose fit in the heel area for the first few wears was noticeable and undesirable. After that broke it though, the shoe was fully good to go in beast mode!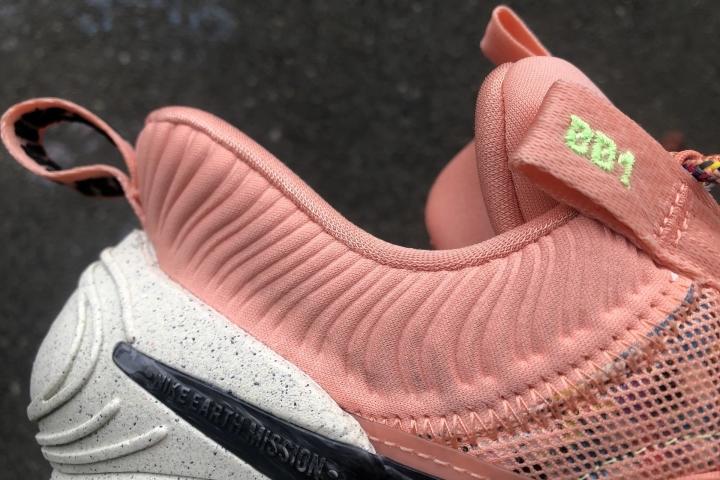 The fit was a slight nuisance
When trying this in-store in my true to size, I noticed some heel slippage so decided to go down half a size which was ultimately the correct call. However, even going down a half size, I noticed a smaller amount of heel slippage during the first few wears, but luckily went away after a few wears. Do try these on foot beforehand if possible.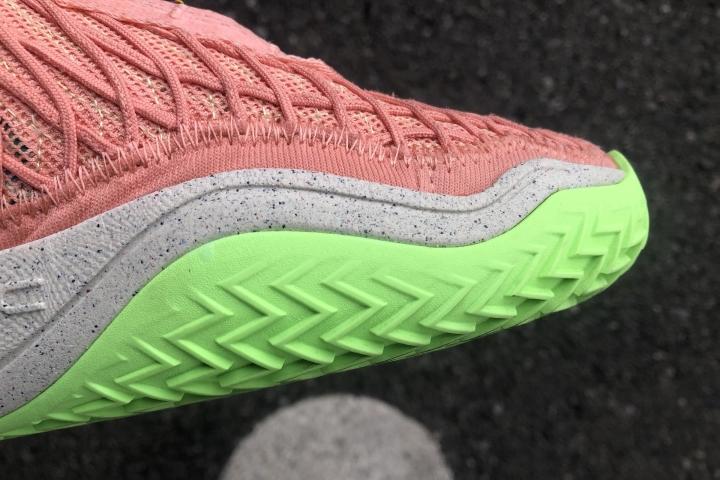 The Cosmic Unity is decent for outdoors
I would suggest the Cosmic Unity mostly for indoor play, in regards to the fact that even though the outsole herringbone grooves are on the thicker end, the plastic material for them is still being relatively softer.
Besides the outsole, the rest of the build of the shoe is very thick, so I don't expect the shoe to wear down anywhere else, and should have a very pleasing lifespan if used solely indoors.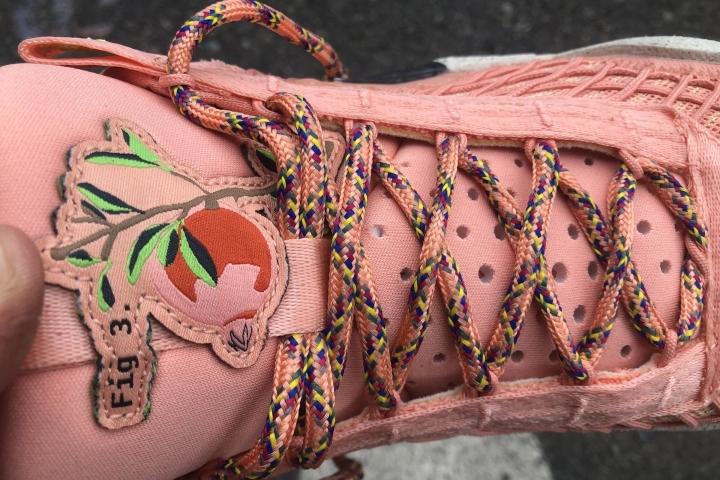 It is worth saying that this type of thick full-length cushioning setup is reliable for impact protection on a hard concrete surface.
Weighs heavy for a basketball shoe
The Cosmic Unity weighs 13.3oz/378g, which sits on the heavy end for basketball shoes. Low-top basketball shoes weigh 12.6oz/359g on average.
This comes to no surprise with the premium full-length Zoom Strobel setup and the gigantic outrigger & general material thickness.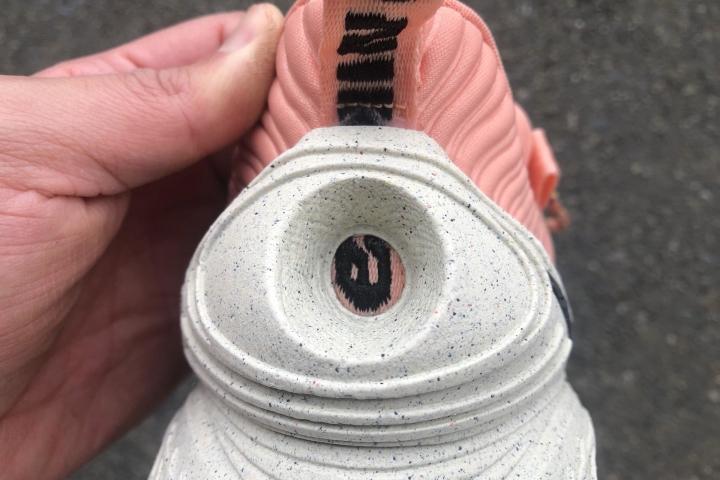 Its weight sits noticeably higher than the popular Nike KD 14, Nike Kyrie 7, Nike PG 5, and Under Armour Curry 8 releases. That being said, when actually playing actually on foot the shoe did not feel noticeably heavier and still played like a guard shoe to me.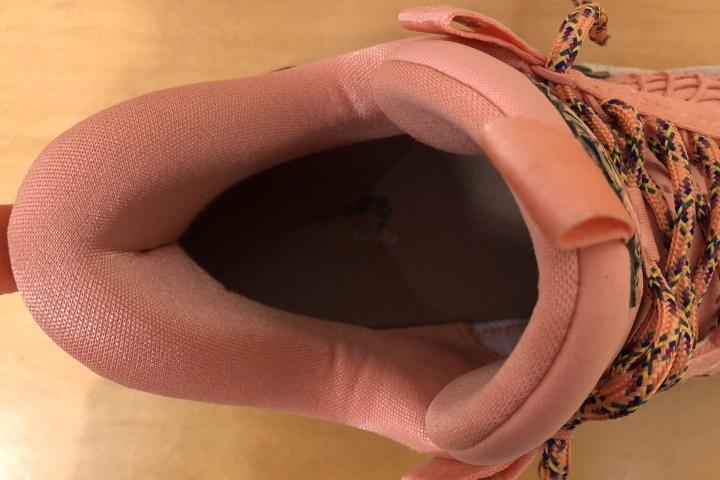 Ventilation is mediocre
The upper of the Cosmic Unity uses a mesh- textile-like material which despite feeling decently breathable, was super layered where ventilation was minimal throughout the shoe. This did not result in excessive ventilation problems with extreme unpleasant sweat build-up per se but made for some sweat buildup which I noticed at the end of workouts. If this is an aspect you care deeply about, do be warned.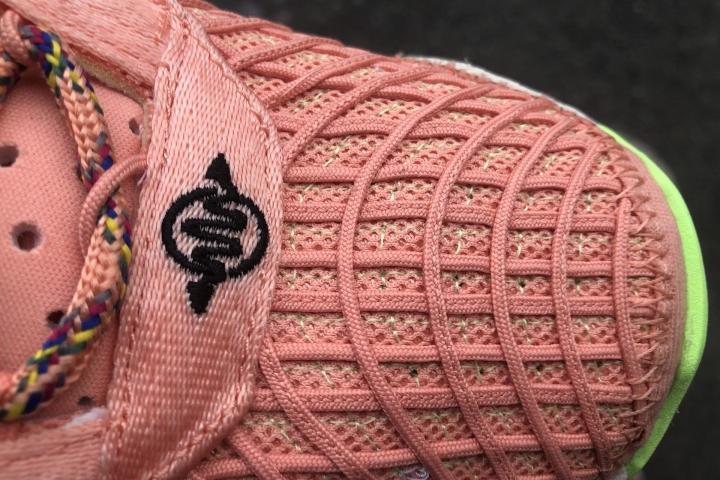 Thick materials made for lockdown and support
The upper of the Cosmic Unity uses a mesh and textile-like material which I felt super pleasant. The material is minimally elastic so, if you prefer something greater in that regard I would consider shoes with thinner uppers, but for me, the upper is made for a sturdy, locked-in fit with no wiggle or unwarranted foot bending.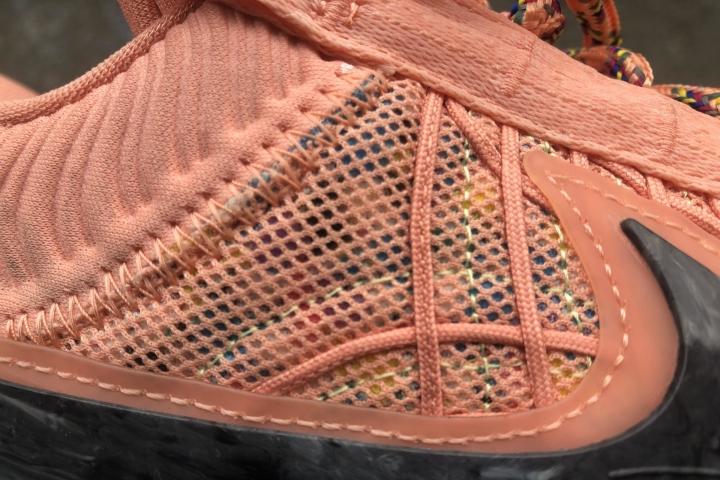 The material is also thick as heck which contributed to the lockdown as well as durability. As mentioned, there were some initial heel slippage problems, but once broken in the massive heel outrigger performed admirably and there were no issues in that domain.