The Nike Cosmic Unity 2 does not disappoint even after we have been so impressed with the original Cosmic Unity from the previous year. We believe it is of the same level as top performers like the Nike KD 15. Given all this, it is not a surprise that this basketball shoe has become a solid contender for the Best Shoe of the Year title.
Pros
Reliable grip
Smooth heel-to-toe transition
Excellent impact protection
Good court feel
Pretty bouncy
Comfortable upper
Good quality for the price
Pretty light
OK for outdoors
Cons
Not for wide-footers
So-so support
Still has to be broken in
Who should buy the Nike Cosmic Unity 2
This basketball shoe from Nike is perfectly suitable for the following:
players who prefer versatile shoes that offer a bit of everything
players who look for premium shoes with a more affordable price tag
hoopers who sometimes take their games on outdoor courts
people with average-to-narrow feet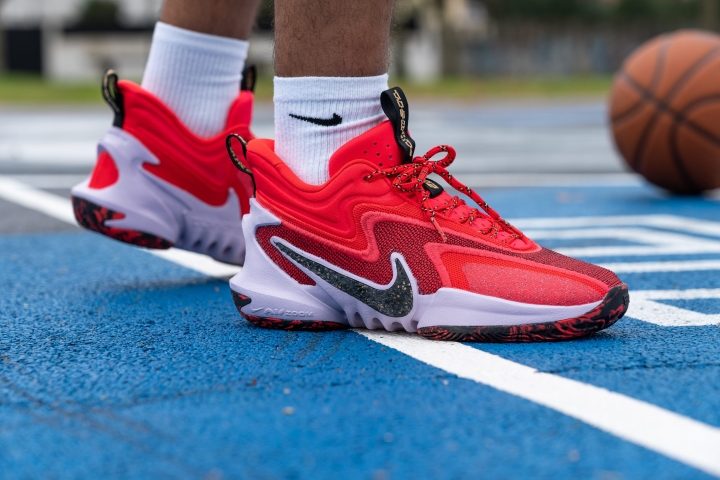 Who should NOT buy this basketball shoe from Nike
The Nike Cosmic Unity 2 is narrow, so we definitely do not suggest this for those with wider feet. These players are better off with shoes that are made for bigger guys like the Nike Ja 1.
Those who want more support can also go for the Ja 1, but the Nike LeBron 20 is an even better pick.
Those who do not want to spend a lot to break in their shoes are better served by the Nike KD 15. This basketball shoe requires very little to no break-in time.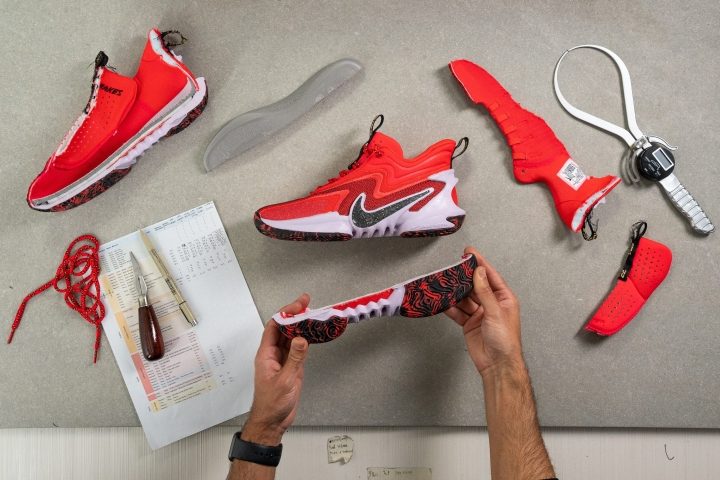 Bite that you can rely on
Upon our wear tests, we discovered that the outsole still has to be warmed up or broken in just a tiny bit before traction becomes really really good and almost top-tier. On clean courts, though, the bite is absolutely amazing.
We even believe that traction is one, if not the best feature of Nike Cosmic Unity 2.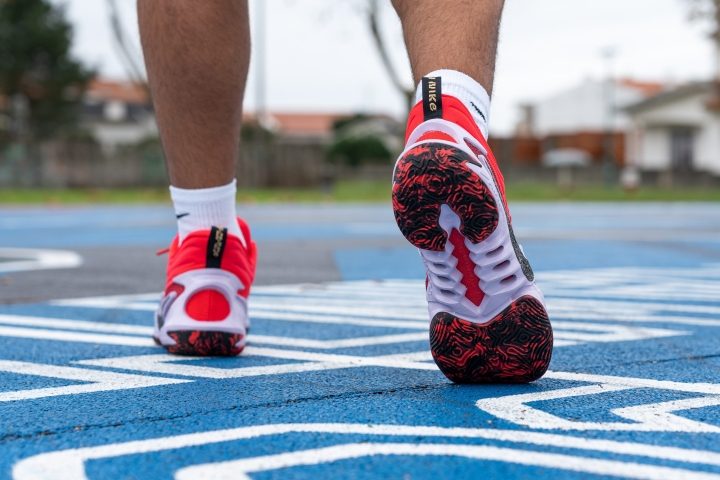 Be mindful of dust, though
On dirtier courts, traction is still dependable; however, we found that there is still a need for a few quick and easy wipes if consistency is desired.
Breathable enough
As you can see, the smoke is mostly coming out from the tongue area of the shoe, not so much from the toebox. So, even though it's not a super breezy shoe, it ventilates just enough to prevent you from getting toasty.
See how the entire length of the tongue is punctured with ventilation holes.
You MAY take the Nike Cosmic Unity 2 outdoors
While we think that the Nike Cosmic Unity 2 is not the best option for outdoor usage, it still won't be a terrible choice. We attest that the materials are durable enough to take occasional beatings on harsher outdoor courts.
Heel-to-toe transition is smooth
We observed that our every step was very smooth because of the nice curved shape on both the rear and front ends of the shoe. The overall structure of the Cosmic Unity 2 is not super clunky.
A fairly flexible sole helps in making transitions smooth by allowing the foot to bend where it needs to.
The Nike Cosmic Unity 2 is 14% more flexible than basketball shoes on average.
A good combo of court feel and bounce
The cushioning system is also one of the highlights of the Nike Cosmic Unity 2, as we felt that it's actually pretty bouncy. But the shoe is not just about energy return.
While we consider that the energized Zoom is the star of the show, the foam carrier is a great supporting act. To be more specific, Zoom is responsible for a ton of responsive cushion but the carrier foam makes the experience better through its role in retaining a ton of court feel.
The shoe is also only 18.2 mm thick in the forefoot which is 2.3 mm thinner than the average. A more low-profile forefoot platform increases ground feedback too.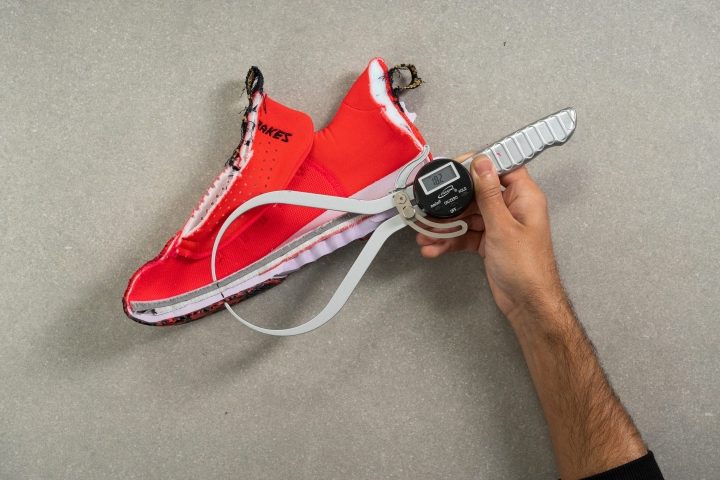 There's some good impact protection there
We found that this Nike basketball shoe is very effective in protecting the foot during hard landings.
We measured the shoe's heel stack height at 25.2 mm which is a little thinner than the average for basketball shoes (27.5 mm). It's not the most generously cushioned shoe but there is enough to keep you comfortable and supported.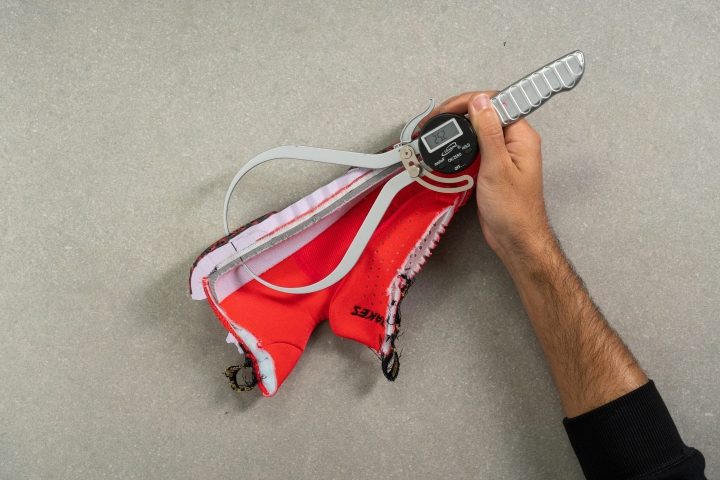 Disclaimer: We always include the insole in the stack measurement.
The Nike Cosmic Unity 2 has a drop-in insole that delivers great step-in comfort and a lot of compression during our games. This makes wearing the shoe such a comfortable experience. This add-on feature also protects us from impact during our landings and hard strikes.
The insole on the Cosmic Unity 2 is 5.2 mm, 1 mm thicker than the average (4.2 mm).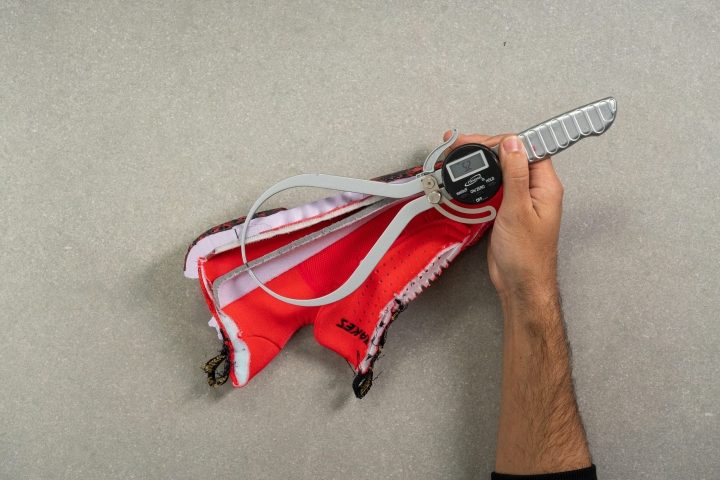 However, the shoe's cushioning is also not from the soft bunch. Our durometer measurement shows that it is 6% firmer than the average.
Cosmic Unity 2: Quality and comfort
Though it's a little stiff initially, we feel that the upper is very very soft and super comfortable once we break in the shoe. Also, the feel of the materials is not cheap at all. We actually consider its quality to be absolutely amazing.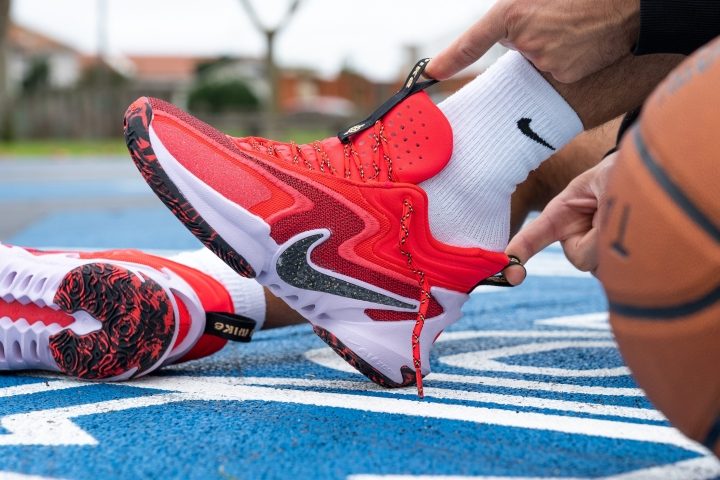 Wide-footers, stay away!
Cosmic Unity 2 from Nike is an outrageously narrow basketball shoe. We had to go at least half a size up to get the fit that works best for us.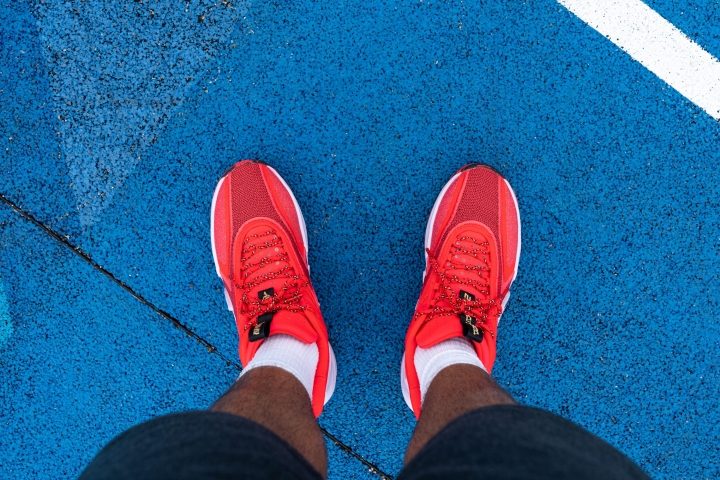 Given these, we are inclined to believe that it is safe for players with wide feet to make the same size adjustments or just go for another shoe altogether.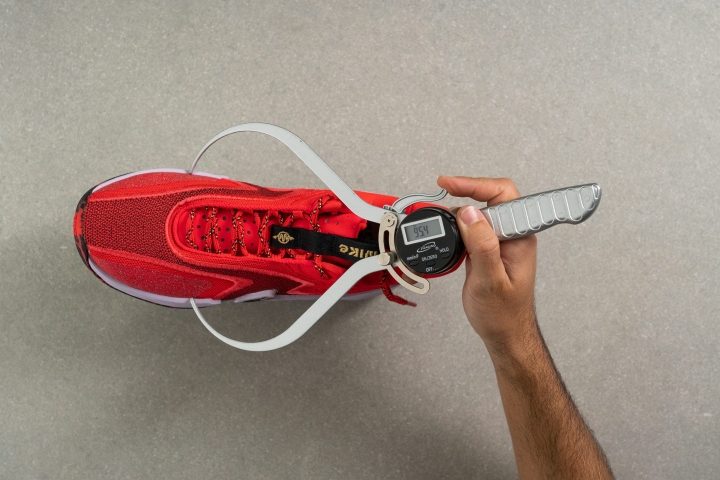 Foot containment needs improvement
Aside from being too narrow at times, we feel like the comfortable materials in the upper are too flexible yet too unstable to provide a truly dependable lockdown.
Lighter and shiftier players may be able to find to workaround, but we think it's better to expect a less-than-stellar support experience.
Feel light with the Cosmic Unity 2
The Cosmic Unity 2 from Nike weighs only 12.1 oz or 343 grams, which is a little more than an ounce lighter than our 13.5 or 383 grams average. Those who are looking for lighter kicks are not going to be disappointed.