It's cozy and light, we can wear it all day long! Everyone, the New Balance Fresh Foam Roav. And with its sheer focus on comfort, it felt more like a walking shoe than an actual running shoe. It's not going to make you run fast but if you want a generous cushion for your feet, it's the shoe to get.
Pros
Comfortable
Lightweight
Eye-catching design
Affordable
Great for the gym
Super comfy for walking
Good for standing all day
Cons
Better as a sneaker/gym shoe
Feels loose a bit
New Balance Fresh Foam Roav review
The New Balance Fresh Foam Roav looks good, but I would not recommend this for running. However, if you're looking for an everyday sneakers/trainer, go for it!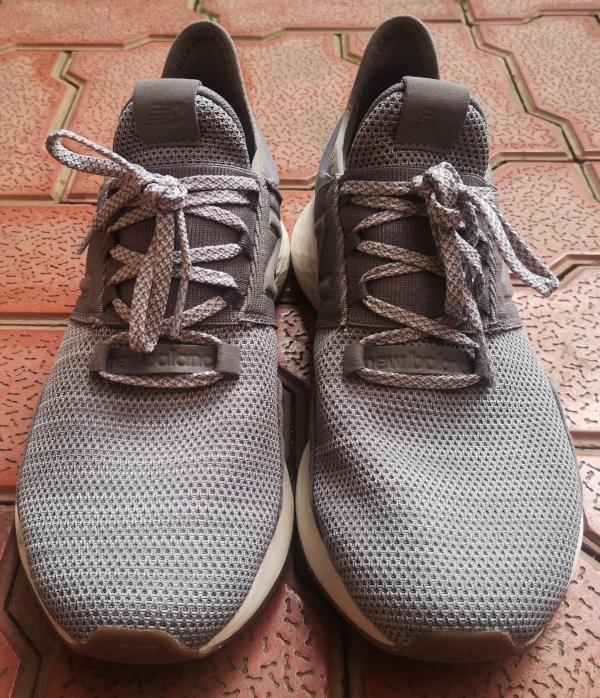 Acclaimed Fresh Foam cushioning
What is Fresh Foam, you ask? This is the cushioning used by New Balance. Fresh Foam to New Balance is what Boost is to Adidas.
New Balance takes pride in Fresh Foam as they promote it to be lightweight, comfortable, and responsive—and it is! Your feet won't hurt standing and walking in these all day long.
Ultra Heel doesn't live up to the hype
New Balance boasts of their Ultra Heel technology for this model (it's on the shoe description on NB's website), but they could have done better.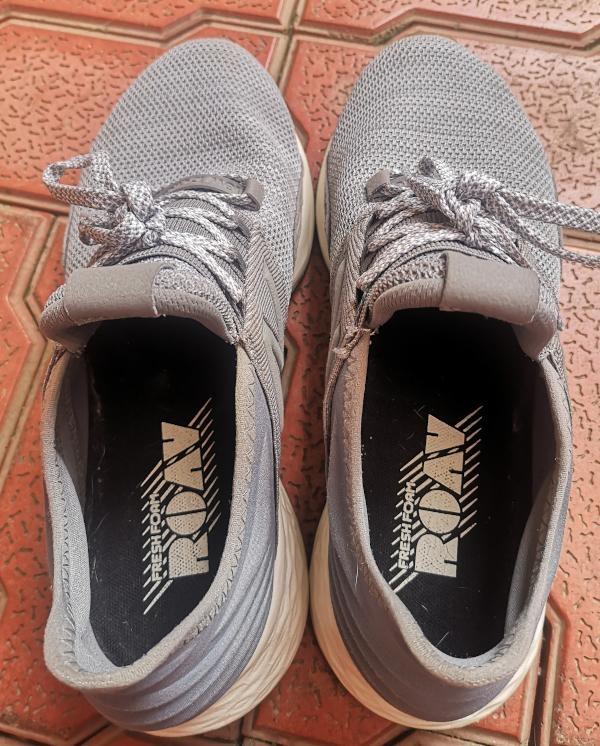 The heel slips, affecting the overall shoe experience. It doesn't provide a secure fit. It sometimes slips when I do intense sessions at the gym, and it slips when I do a sprint run.
Stylish appearance
It looks so fresh and stylish! New Balance definitely did a great job on the look of these shoes. It's a modern take on New Balance running shoes.
I got a few compliments when I first wore these. I use the Fresh Foam Roavs more when going on a stroll and when I have to go from place to place for work and errands.
Feels light
The Fresh Foam Roavs are lightweight and comfortable because the upper part is made of mesh. The cushion gives you an extra inch of height.
Fit on the large side
I'm usually an 8.5 or 9 in US shoe sizes. I got the 8.5 for these shoes, and they run large!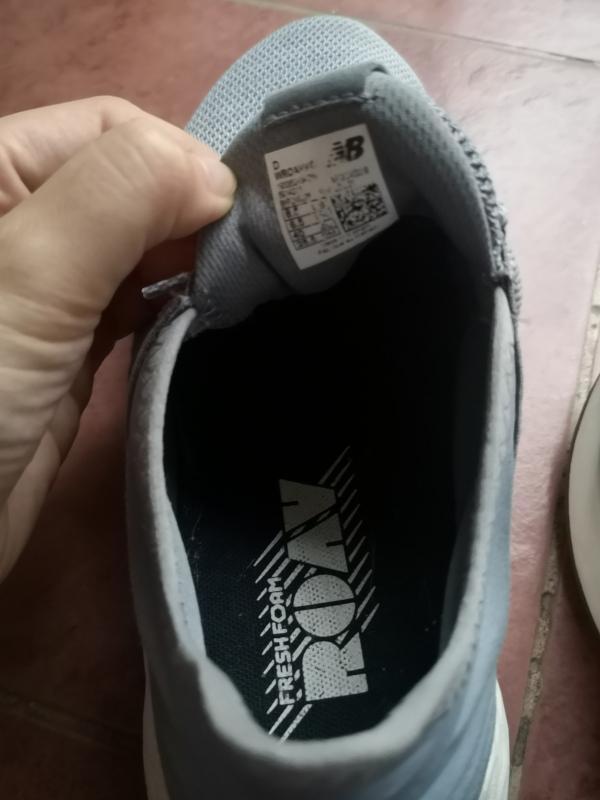 I placed running footpads and wear thick socks just so my feet wouldn't move around much in my shoes. Even with all those, my feet would still tend to move inside.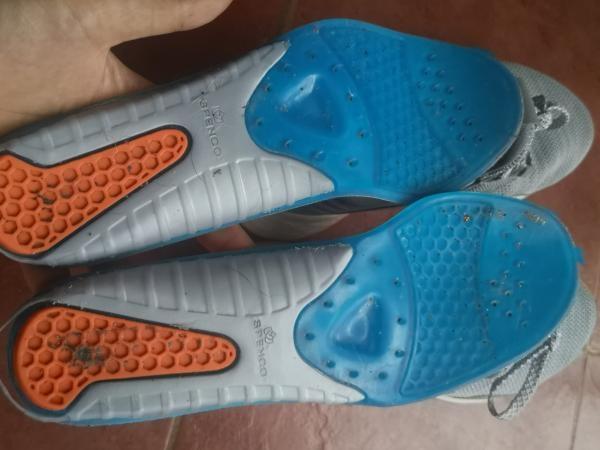 When buying a pair of Fresh Foam Roavs, I suggest that you go a size down. These shoes are great for people with wide feet and toes because you have an option if you want a standard or wide width.
Grip and laces
No problem with the laces as they stay in place. The grip and traction for these shoes are so-so. The heel slips. Nothing special.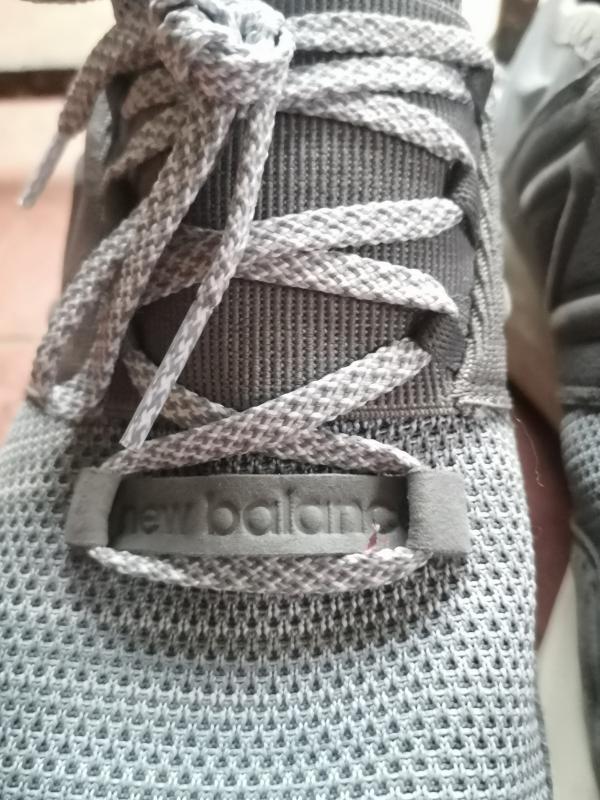 New Balance Roav is not a performance shoe
The first few times I used it for a run, I found it to be lightweight, but I slipped in these shoes a couple of times. My ankle hurt for a couple of days.
The Fresh Foam Roavs are cushioned, but my legs still hurt after a run. I would not recommend it if you plan to have an intense workout at the gym (HIIT, circuit, plyometrics, etc.).
I only use it in the gym when I know I'm not going all out (just a few minutes on the treadmill, some light weights, a few squats here and there).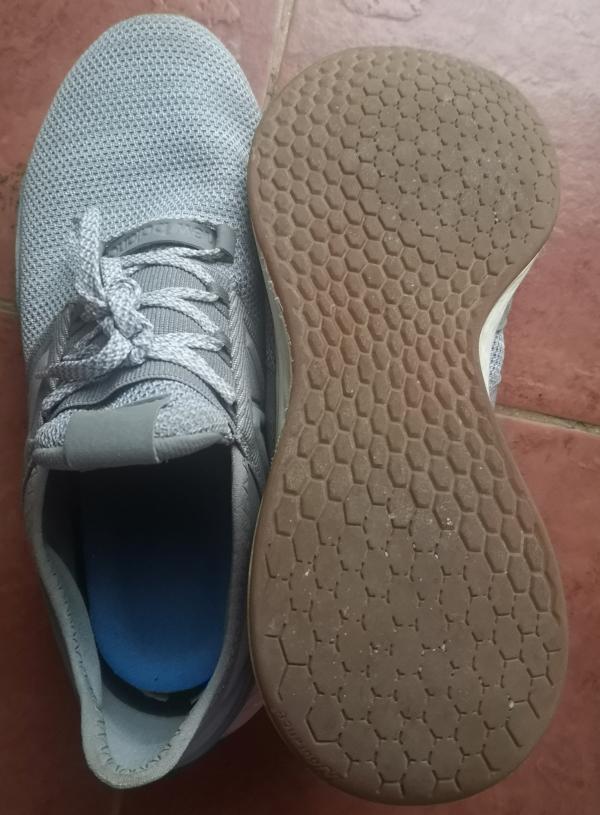 Also, I suggest that you must always wear ankle socks with these because not wearing socks will cause your heel to hurt or blister.
The Fresh Foam Roavs are marketed by New Balance as running shoes for on-the-go athletes with the tagline "from morning miles to the rest of your day", but I find this misleading. Just go find another pair of running shoes.
I'm wearing my pair as I'm writing down this review. It served its purpose well today because I went to work and wanted to be in comfortable shoes.
After work, I went to the gym and did a light workout. It's convenient in that aspect. I wore it all day and felt no pain.
Conclusion
The Fresh Foam Roavs are fine as athleisure shoes, but they lack support as running shoes. It's just more of a daily sneaker and is best when your work requires you to stand or walk all day.