The La Sportiva Ultra Raptor comes back with the second edition and it's as great as the first one. It's not light for sure, but it's actually much more than just a trail running shoe, as its huge amount of protection, stability, and traction make it a fantastic option for any terrain and any day out in the mountains.
Pros
All about protection
Superlative grip
Excellent comfort
Great for long days
Very stable
Durability is above average
Doubles as a hiking shoe
Cons
Definitely heavy
Warm in summer
Quite rigid
Who should buy La Sportiva UltraRaptor II
Buy it if you love spending a lot of time out in the mountains, whether that's for slow-paced runs or multi-day treks. It's perfect if you need more support, and you seek a solid, comfortable, versatile companion to keep your feet very well protected.

Who should not buy it
Look elsewhere if you: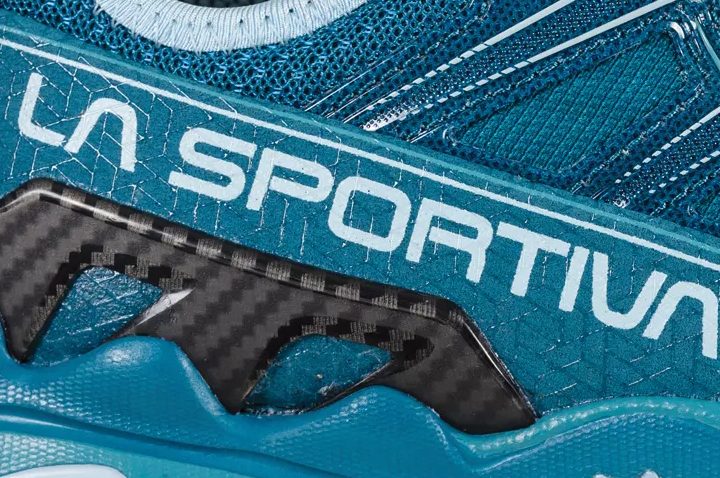 La Sportiva Ultra Raptor II vs Ultra Raptor I
This new model retains most of the qualities seen in version one and adds some small changes like a new, lighter mesh in the upper and a slightly more secure heel that adds stability. Besides, there's now a wide version and more colors available.
Breathability: not there yet
The new upper is described by those who tested it as being very comfortable and secure. Where it comes short is on the breathability, which is not the best in class and makes this shoe feel a little warm during hot summer days.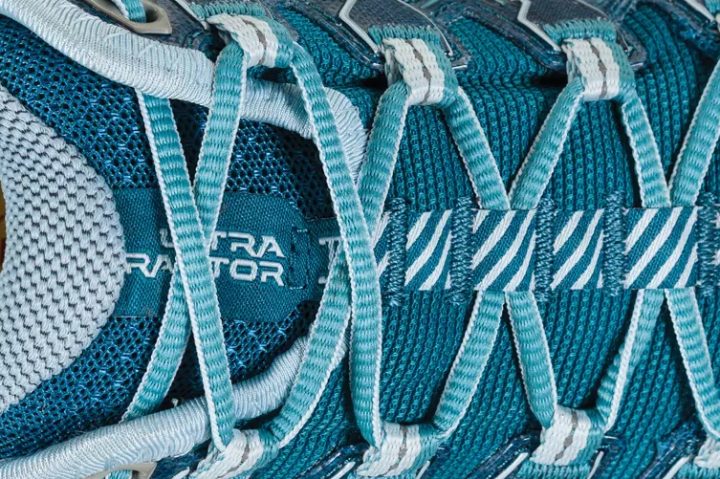 Sturdy, yet comfy
Despite being very protective (and to some, overly-built), the Ultra Raptor II received many praises for its comfort. A runner said that even after a long run he "was never in a rush to change [his] footwear," and another tester pointed out that she had "not a single sore or blister."
Fit is good in the Ultra Raptor II
The Ultra Raptor II has an accommodating fit, not so much in the forefoot, but in the midfoot, which makes it good for higher volume arches. For larger feet, there's also a wider version available.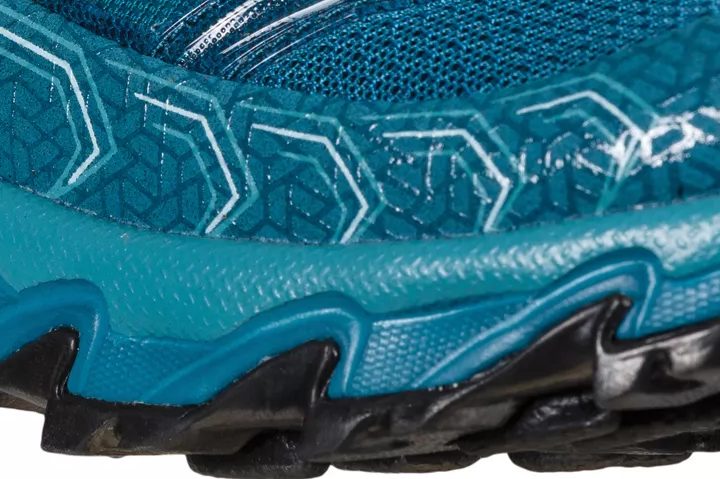 Confident on any surfaces
All testers agreed that the outsole is sticky and performs great on a variety of conditions: soft ground, rocky terrain, wet, and even some asphalt is ok. Testers put it perfectly:
"this grip really works"
"I never questioned it on rock faces or really anything else I encountered"
"I'd trust these shoes on just about anything."
Raptor II can go far
The shoe is quite stiff and the ride is on the firmer side, but testers said is not too harsh. After his first run in the shoe, a tester was "pleasantly surprised by the capabilities of this mile crusher."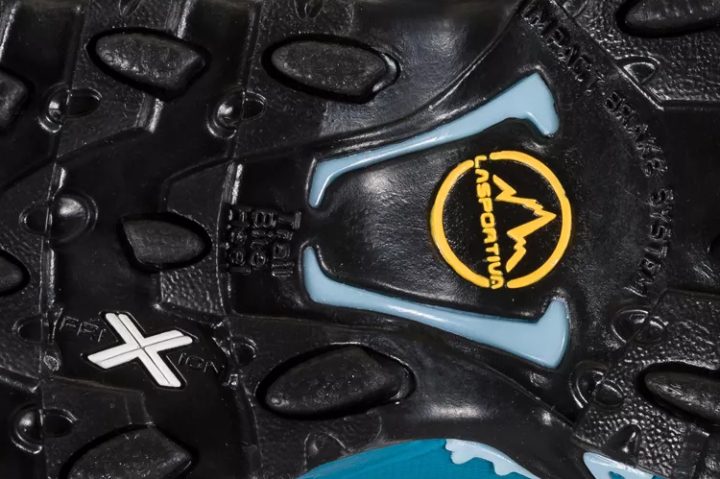 Weight is NOT the reason to buy it
There's no doubt that this is a very heavy shoe. It weighs 12.5oz (355g), while the average for a trail running shoe is 10.5oz (297g) and this was felt by testers during running. One of them said that it "feels as heavy on the foot as it does in your hands."
This La Sportiva shoe is super stable
A combination of technologies and materials delivers excellent support and stability throughout the shoe: the heel sees a plastic plate around it; on the sides, there are TPU overlays for better medial support; and finally, the anti-torsion insert in the midsole helps the foot stay in place.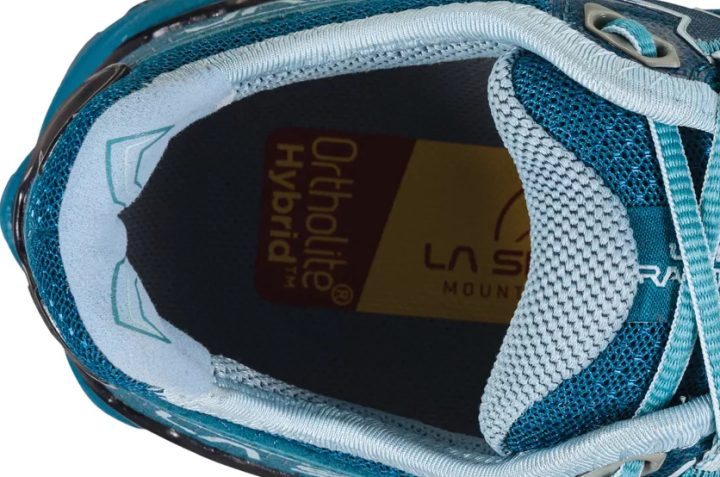 Protection is top-notch
Judging from the reviews it has garnered, this is a shoe that shines when it comes to protection. As a runner said, it's "clearly meant for aggressive activity" because it has a sturdy toe bumper, a side mudguard, and a rock plate as a barrier underfoot. It's great when running and hiking across gravel, rocky trails, scree, and roots, and another tester pointed out that this level of protection "has no equal among other trail runners available today."
Not going to wear out soon
Given the quality of its materials, both in the upper and in the outsole, experts have no doubts that this shoe would last no matter the activity, whether running, hiking, or traveling.