7 Best Yellow Basketball Shoes in 2022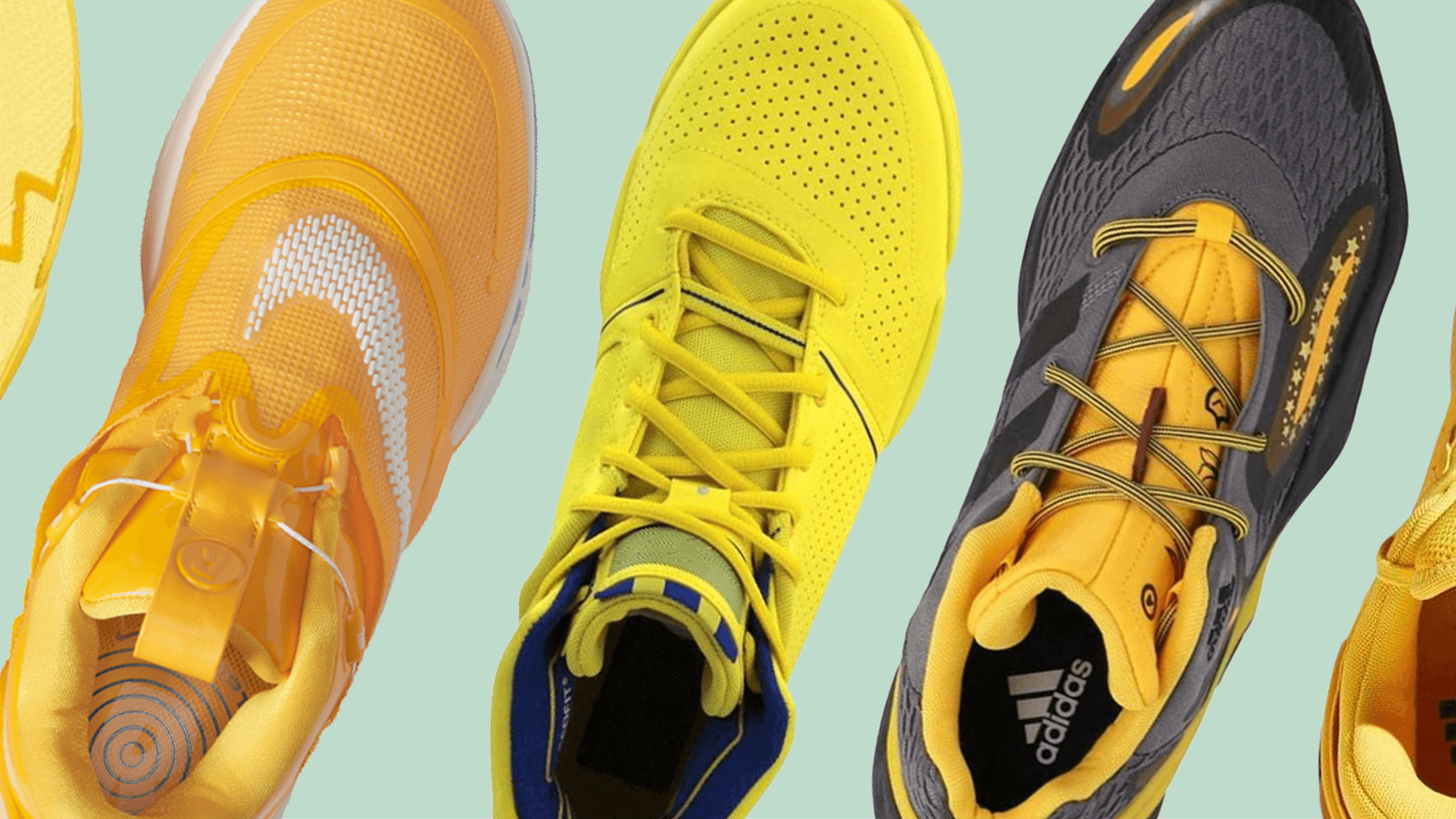 Get a shoe that matches your game and fashion style. With yellow basketball shoes from Nike, Adidas, Puma, and other trusted brands, you will have a performance-ready model that exudes high energy, optimism, and fun.
From defensive specialists to sharpshooters, you have plenty to choose from when it comes to yellow-specific design basketball sneakers. Depending on your personal preference, if you love the role of a floor general, you can't go wrong with Nike Kyrie 7 or the Adidas Dame 5, just to name a few.
To help you in your search for the perfect pair, we've tested 30+ of the best yellow basketball shoes available in the market. You can also read in-depth reviews and summaries of what makes one model better than the other.
How we test basketball shoes
To get the shortlist of our top highlights, we gather extensive feedback from our wear-testers and the results from mechanical tests inside the RunRepeat shoe testing lab. We also use our own knowledge about the basketball sneakers market, as well as our own experience as basketball players.
Here are specific details of our approach:
We only test and review all the yellow basketball shoes that we purchase with our own money.
We perform a battery of tests on each model in our independent lab. It involves cutting the shoes into pieces and measuring over 30 parameters such as cushioning system, bounce, support, durability, and many more.
After playing multiple games of basketball, our wear-testers report back to us with their feedback on each particular model.
We collect more info from other reputable experts in the basketball field and regular fans who have used the shoes.
Finally, we get the overall ratings of all the shoes on this list using the CoreScore system. A final score is given based on the data above ranging from 0 to 100. We then highlight our best picks.
What are the most popular yellow basketball shoes in 2022?
What are the cheapest yellow basketball shoes in 2022?
Other buying guides