7 Best Purple Basketball Shoes in 2022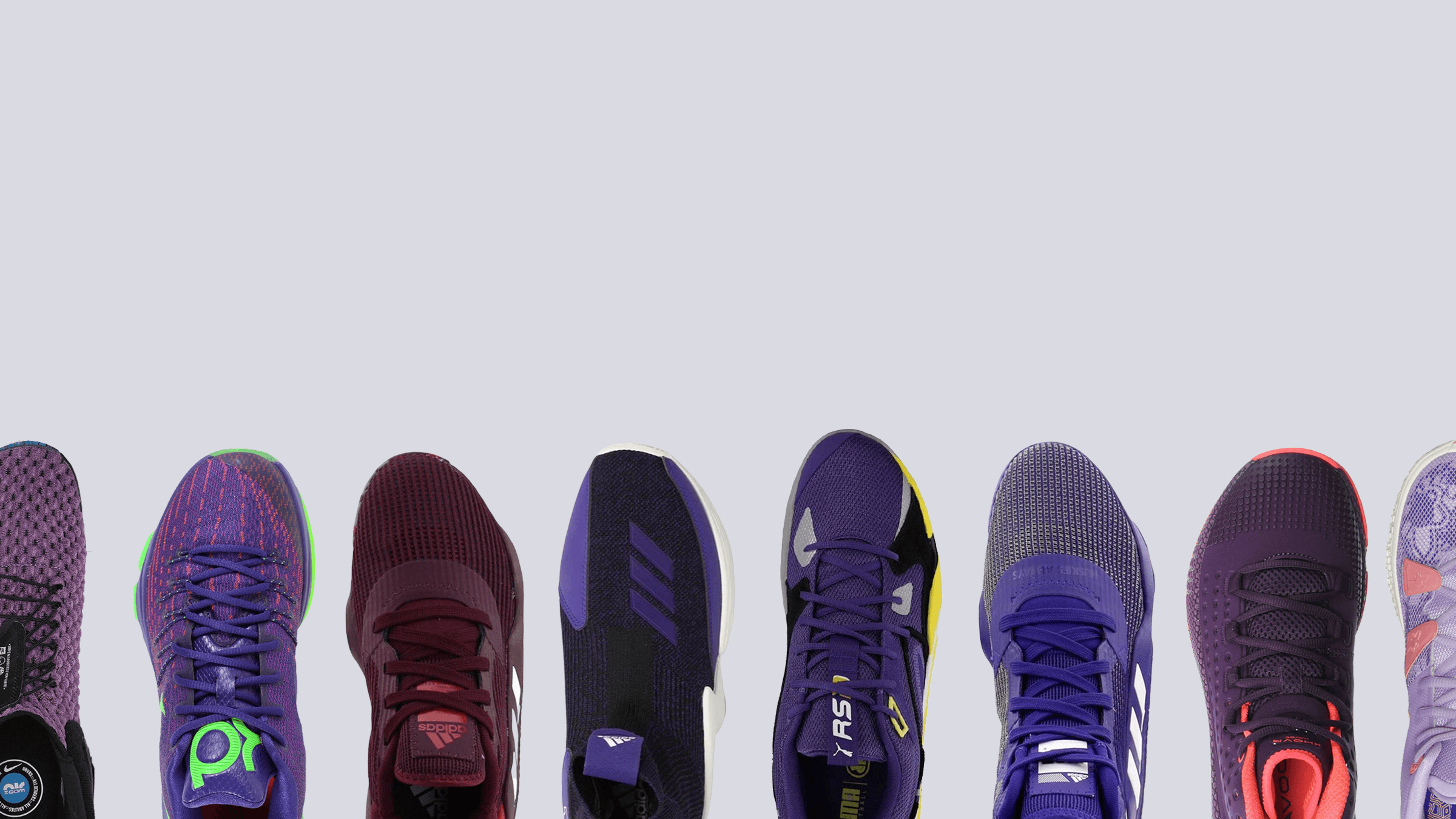 Capture the free-spirited look of basketball royalties with purple basketball shoes. From Nike to Air Jordan, Adidas to Puma, and Reebok to Under Armour, you have a wider array of options to choose from that delivers on solid performance and style.
Purple basketball sneakers are also popular for those who are fans of the Los Angeles Lakers, Charlotte Hornets, Phoenix Suns, and the Sacramento Kings. For great value for your money, you won't be disappointed checking the signature shoes of Kyrie and LeBron, or the Adidas D.O.N. and Puma RS-Dreamer models.
To save you more time, we've tested and reviewed 60+ of the best purple basketball shoes on the market. Get a quick look at our top recommendations in different categories.
How we test basketball shoes
To get the overall rankings of all the models on the list, we put each pair of shoes to the wringer. We closely examined every nook and cranny of each shoe and tested them carefully inside our RunRepeat lab. We also have former pros and regular players who put in hours of playing basketball games and provide us with their feedback.
Our process includes the following:
We buy all the purple basketball sneakers from various brands using our own money. We do this to ensure 100% transparency.
We perform mechanical tests in the shoe testing lab. We slice the models into pieces and analyze 30+ parameters such as the midsole softness, bounce, upper durability, ankle support, and many others.
After playing numerous games of basketball, our wear-testers report back to us with their overall impressions of wearing the shoes.
We gather other data from various experts in the field and regular players.
We get the final score of each model using the CoreScore. It calculates all the aggregated data and assigns each pair of shoes a rating from 0 to 100.
What are the most popular purple basketball shoes in 2022?
What are the cheapest purple basketball shoes in 2022?