7 Best Orange Basketball Shoes, 30+ Shoes Tested in 2022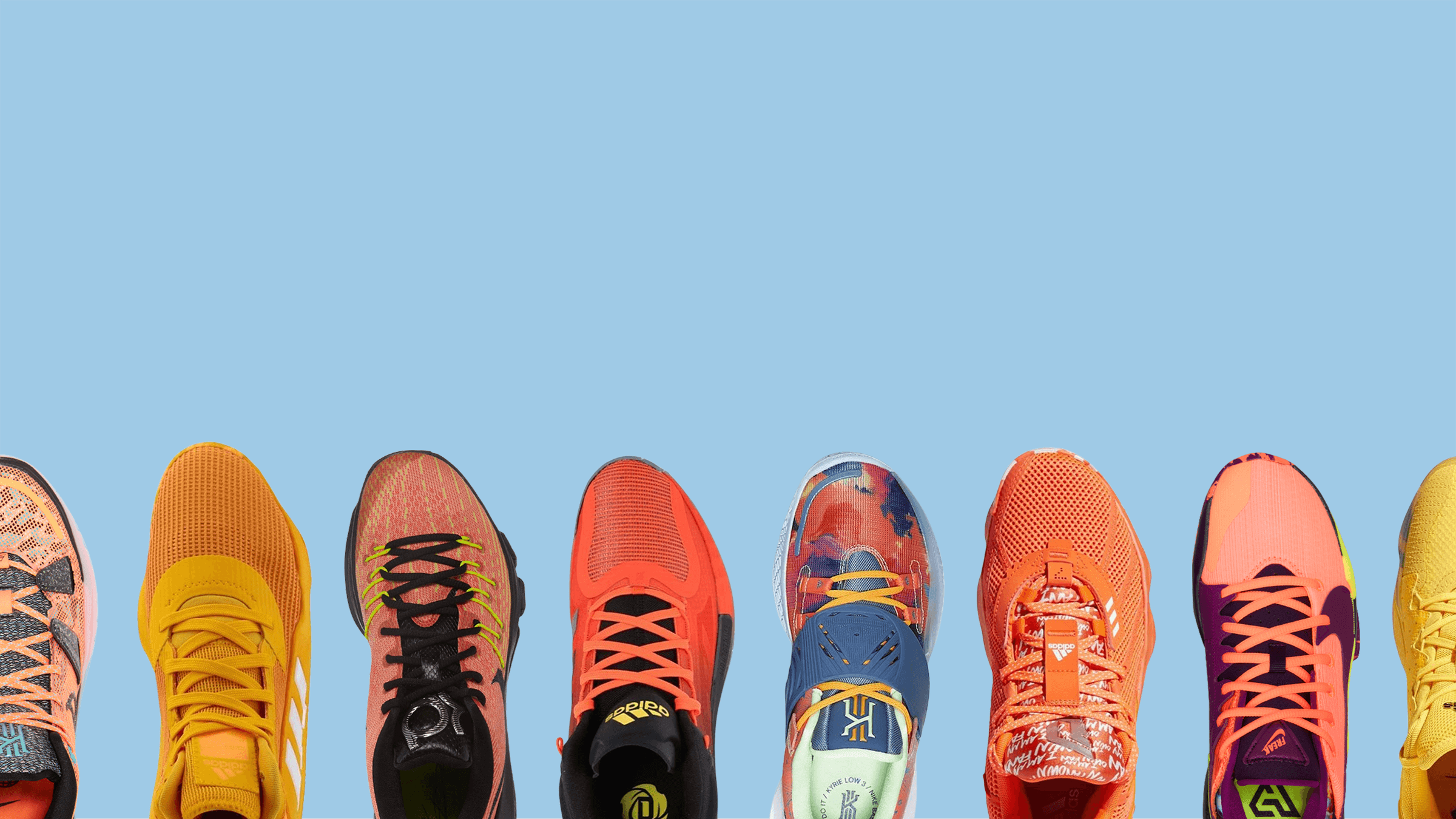 Let your sunny side and enthusiasm change the momentum of the game with performance-ready orange basketball shoes. Associated with fire and sunshine, the orange–inferno–like colorways – models from Nike, Air Jordan, Adidas, and Under Armour shine the brightest in our special selections.
Orange signature shoes of Kyrie and Dame will remind you of their killer instinct and creativity on the court. Wherever you go, you can also bring joy, energy, and fascination to your friends in such incandescent, vibrant shoes.
To get you started in your search for the best pair, we've handpicked 40+ of the best orange basketball shoes on the market. After testing all of them, we highlight the top kicks in different categories for your browsing convenience.
How we test basketball shoes
We make our recommendations based on meticulous testing and gathering scientific data. We put in the hours of analyzing all the models inside the RunRepeat shoe testing lab. We also personally wear test them on the court for first-hand assessments of their comfort, fit, and performance.
Here's exactly how we do it:
We buy all the orange-colored basketball shoes for testing. By the way, we only use our own money to avoid brand loyalty and bias.
We cut the shoes into their essential parts and carefully examine their midsole construction, ankle support, stability, traction, and many others.
Our wear-testers determine the on-court performance and overall value of each model by playing several games of basketball. After each test session, they report back to us with their assessments.
We further enrich our data with more useful information and feedback from other professional testers in the industry.
Finally, we get the final rankings using our proprietary CoreScore system. After calculating all the aggregated data, an overall score (from 0-100) is given on each pair of shoes in the database. We then feature the top-rated models below for quick reference.