Danner Trail 2650 review and lab test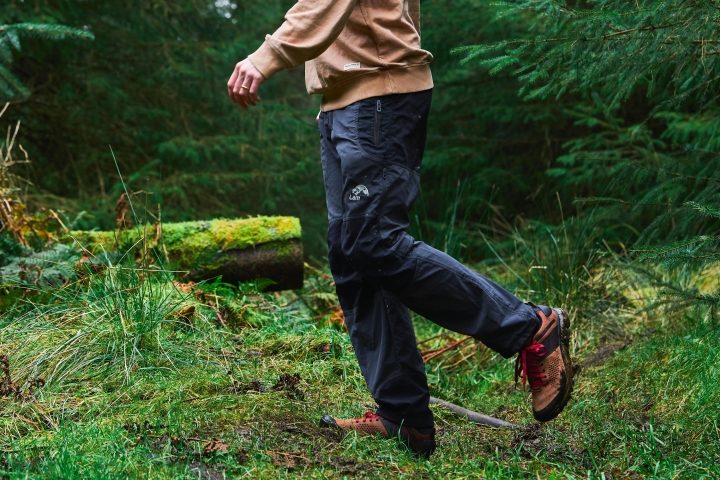 With a plush midsole and a solid leather/mesh construction, the Trail 2650 offers a whole lot to love. With some features that seem novel but feel very natural, the Trail 2650 is this reviewer's new go-to hiking shoe.
Who the hiking shoe is for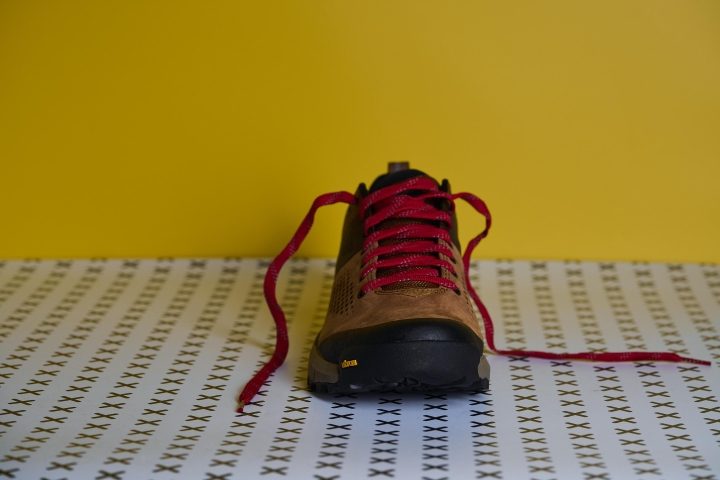 The Danner Trail 2650 is built for day hikes with lighter pack loads. With a super-plushy midsole and Vibram outsole, there are lots of pros to having this with you on your next trip.
Who the Daner Trail 2650 is not for
There's probably a better option out there for you if:
The Danner Trail 2650 is wonderfully lightweight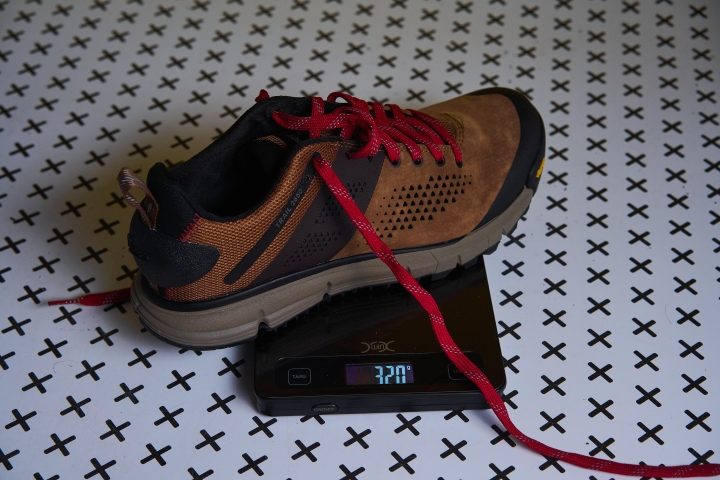 If you're considering jumping into hiking shoes rather than hiking boots then you've come to the right place. Lighter shoes mean more weight saved (the extra grams on your feet cost more calories than on your back!)
The Danner Trail 2650 weighs in at a supremely lightweight 11.28oz (320g) which makes it one of the lightest trail shoes on the market.
The MOST comfortable midsole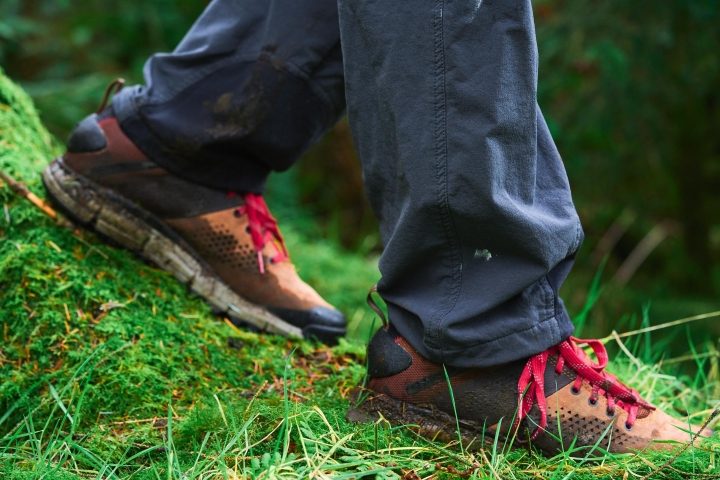 It's a big claim, but I haven't felt a more comfortable hiking shoe midsole. Maybe something like the Hoka TenNine GTX but I think we can all agree that this is more thoroughbred hiking than whatever that is.
Danner's lightweight EVA midsole is actually pretty chunky but offers a pretty natural 8mm heel-toe drop. There was very little to break-in in terms of the midsole, which is always a bonus. I felt like I could walk for days in this.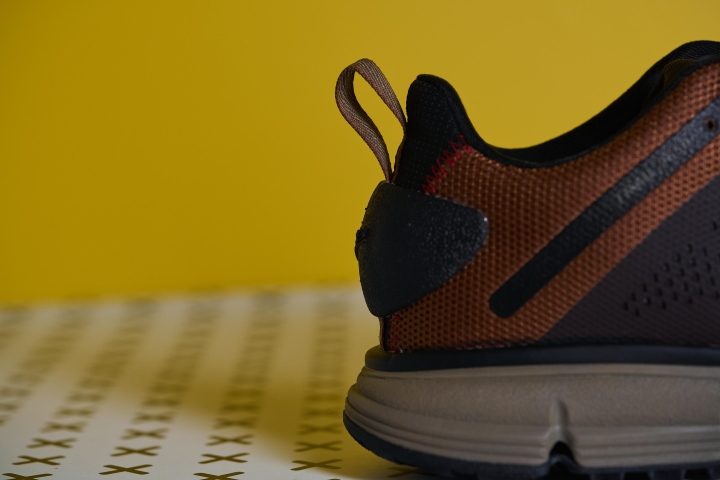 One thing I have to mention though is that you lose a bit of ground feel with the Trail 2650. I quite like ground feel, but that comes from trail running where it's helpful for knowing what you're running on. It's less necessary for hiking shoes.
The Danner Trail 2650 could be more supportive
One loss with a hiking shoe is you miss out on the added ankle support. I personally feel that ankle support is often misrepresented as a necessity in hiking; if you have weak ankle's you're still likely to roll them in a boot.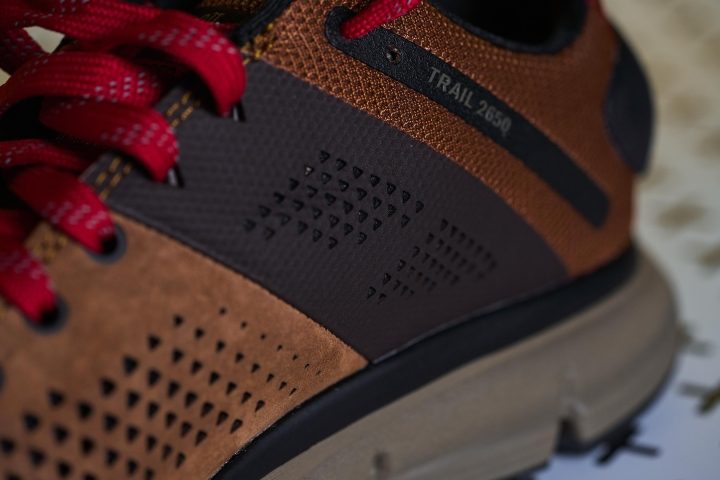 That being said, if you do worry about your ankles, this might not be the shoe for you. Unlike other hiking shoes like the Salomon X Ultra 4 Danner hasn't added extra strapping to keep your foot and ankle straight in difficult conditions.
Excellent lockdown and fit
Danner's telltale red-lacing is more than a stylish addition here. The Trail 2650 has plenty of lacing, with 15 lacing holes and a really long lace you can walk relaxed knowing your foot isn't going anywhere.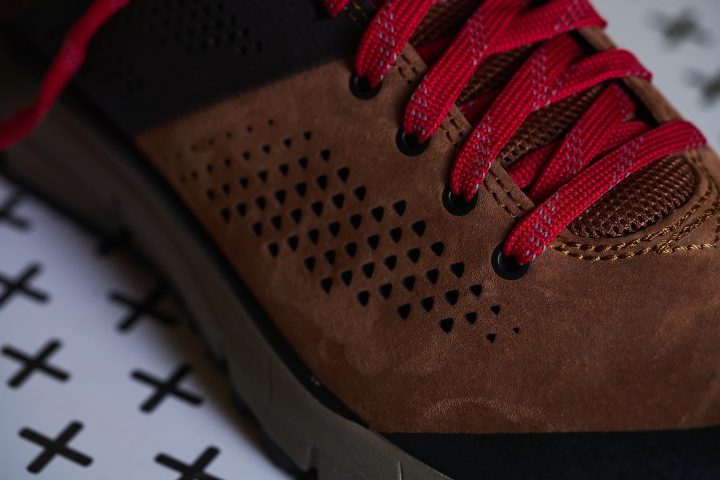 On a side note, the laces are some of the best I've tested when it comes to slipping. In our lab, it took 38.3N to untie a knot, which is well above the average.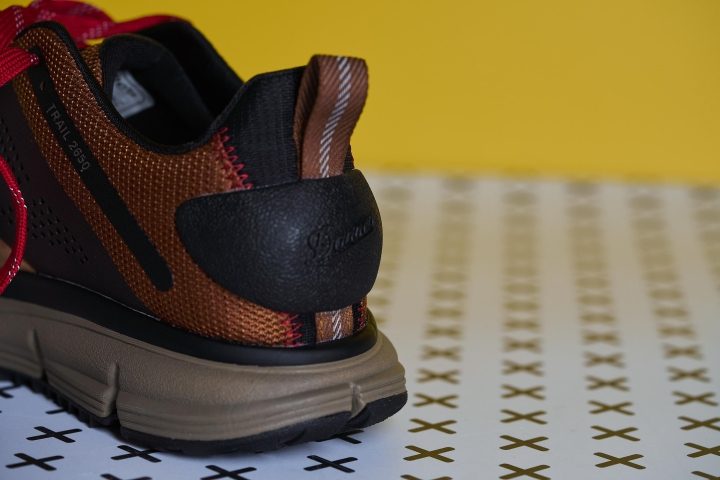 More than that, the external heel counter creates a really nice, fitted heel cp to really secure the foot into the shoe. No blisters here!
Consistent grip
With 4.25mm lugs, the depth of the Danner Trail 2650s grip worried me slightly (the average for hiking shoes is 6.08mm). That being said, for the purpose of the shoe I found the grip ideal.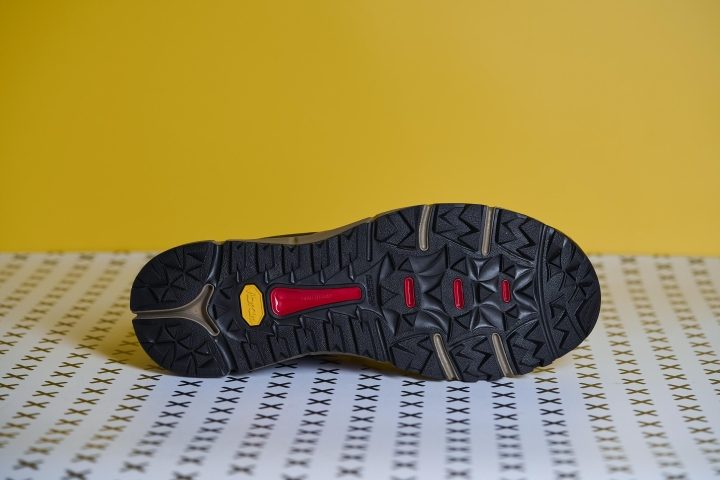 I'll put it down to the flexibility and softness of the midsole. With a flexibility result of 31.62N (force taken to bend the shoe to 45°), the Danner Trail 2650 is a fair bit more flexible than other similar trail shoes.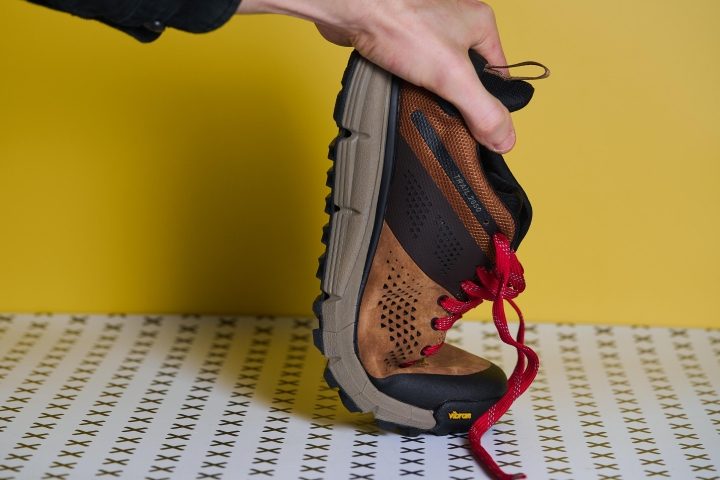 This means that more of the shoe can get in contact with the ground, giving a greater surface area than a firmer shoe, regardless of the depth of the lugs.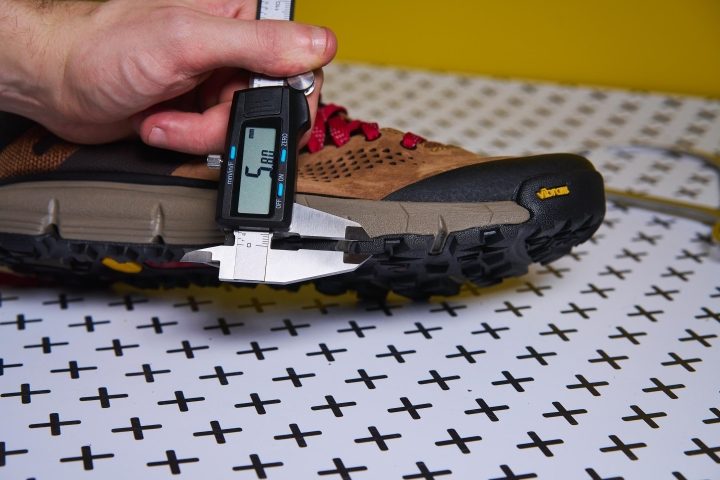 Moreover, the Vibram outsole is reliable and durable.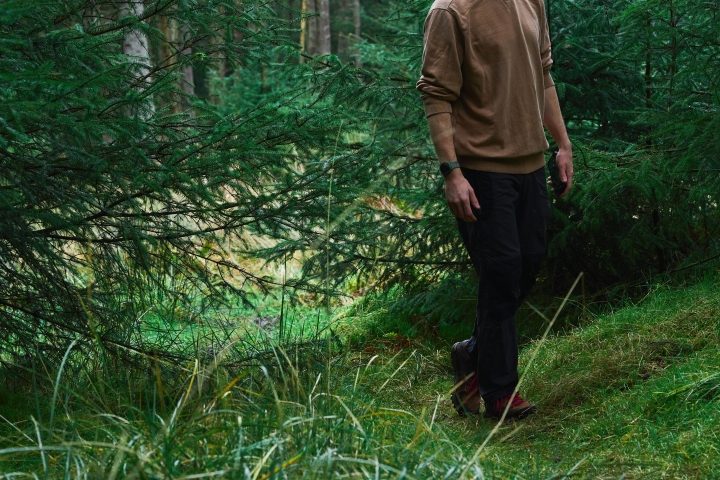 Protection underfoot in the Danner Trail 2650
One worry I usually hear about hiking shoes with soft midsoles is the damage that can be done to your feet over time. A couple of hundred miles on sharp rocks, sticks, and even some glass; something might end up in your foot.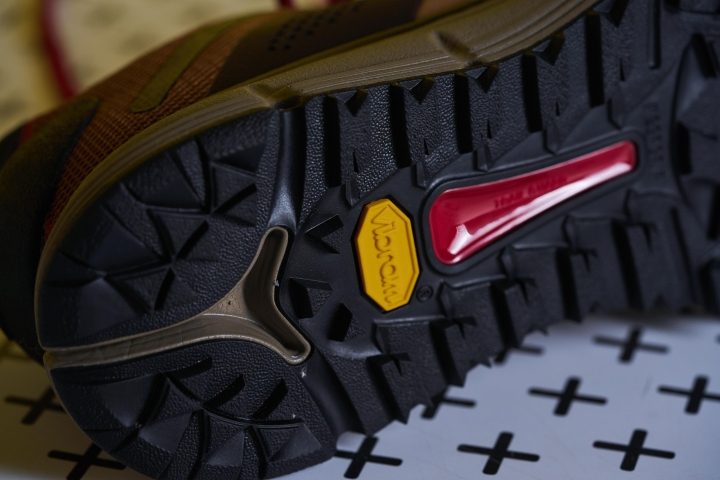 Danner's placed a TPU shank throughout the shoe to give it some structure but also to protect the shoe (and therefore you) from the ground beneath you. It's not a new idea, but it definitely helps keep this shoe going for longer.
Not waterproof, but who needs it?
I might not be the best person to ask about Gore-tex in hiking shoes. While I know that it can be useful for some situations (small puddles and light rain), I don't think it's worth the price, weight, and loss of breathability.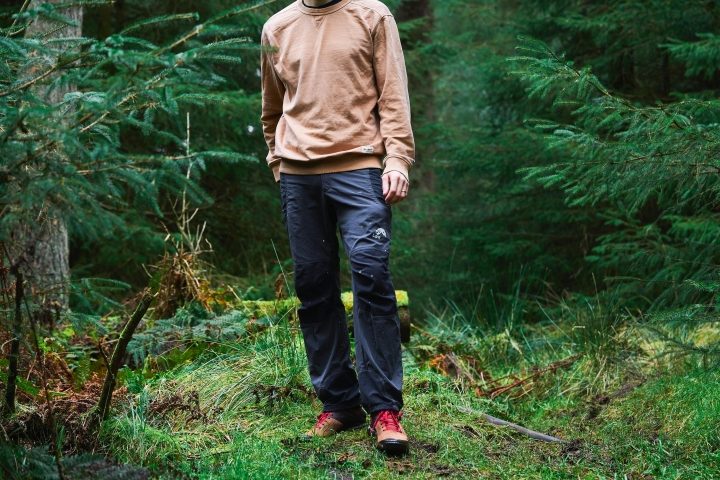 Great news then, that I didn't try the Danner Trail 2650 GTX, but instead went for the very water-welcoming base pair. The leather/mesh construction of the upper does not lend itself to any waterproofing and actually gets wet pretty fast.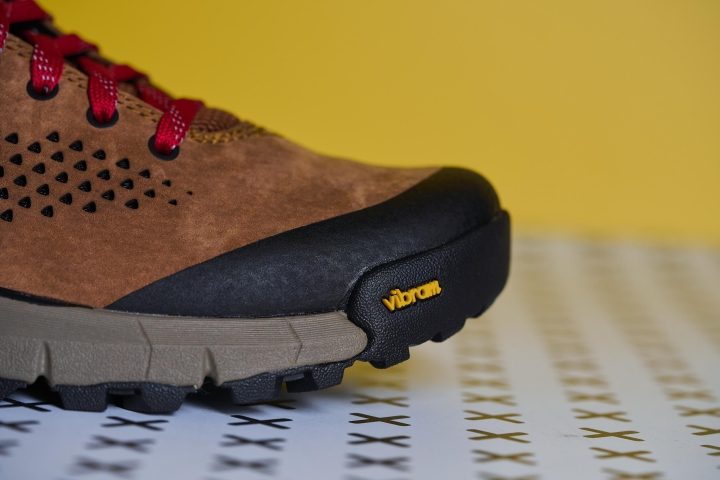 While not ideal, they are super-breathable so I found my feet dried really quickly once given a chance. This can either be a pro or a con depending on how you like your hikes.
Conclusion
I really didn't expect to enjoy the Danner Trail 2650 as much as I did. I'd heard a lot about the fad/lifestyle following of the brand. They really surprised me though, with a super-comfy midsole, great grip and incredibly lightweight I don't think you could go wrong with a pair of these!
Complete lab-specs overview
Danner Trail 2650
Whole shoe

Weight (g)

320

Drop (mm)

8

Flexibility of the shoe (N)

31.62

Flexibility of the shoe (Freezer 20 min) (N)

54.42

Flexibility of the shoe (% of change)

72.1

Lace slip test with the knot (N)
38.3
Longitudinal flexibility (1-5 scale, 5 being the stiffest)

2.0

Torsional flexibility (1-5 scale, 5 being the stiffest)

2.0

Upper

Thickness - Tongue (mm)

7.94

Width Upper - Forefoot (mm)

100.4

Width Upper - Heel (mm)

74.2

Lace Stretch (1-5 scale, 5 being the most stretchy)

3.0

Flexibility of the heel counter (1-5 scale, 5 being the stiffest)
3.0
Thickness of Heel Counter (mm)
9.42
Toe Guard
No
Tongue: gusset type

Full

Heel: pull tab

Yes

Midsole

Width Midsole - Forefoot (mm)

110.8

Width Midsole - Heel (mm)

82.1

Durometer Midsole Heel (Room temperature) (HA)

52.67

Outsole

Outsole thickness (Heel) (mm)

5.85

Lugs Depth (mm)

4.25

Lugs (Amount)
48
Durometer Outsole Heel (Room temperature) (HC)

85.5

Insole
Insole Heel Thickness (mm)

6.3

Insole: removable

Yes
Compare popularity
Interactive
Compare the popularity of another shoe to Danner Trail 2650: