Founded by Morris Goldenburg in 1914, Brooks Sports, Inc. is a manufacturer of running shoes and apparel, now based in the city of Seattle, the State of Washington, U.S.A.
The Revel is a new model from Brooks, a neutral road shoe with very good cushioning and new upper material.
The Revel is suited for a wide variety of runs from a neighborhood jog around the block to the marathon.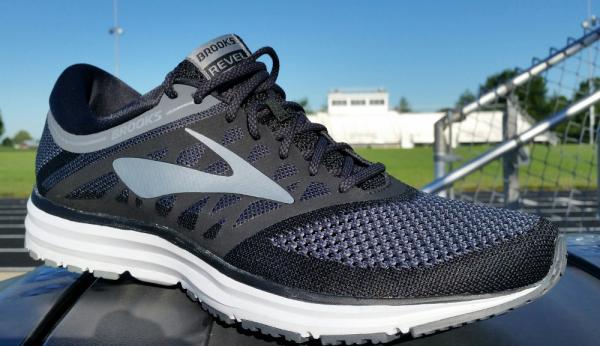 The Fit & Finish
Typical Brooks quality in both materials and workmanship. The new knit upper mesh forms to your foot shape, laces are stretch oval-shaped and stay tied.
You have to look hard to see any stitches on this model. The foam cushioning is the tried and proven BioMoGo with some DNA in strategic areas.
Here are 2 interesting links that explain BioMoGo and DNA.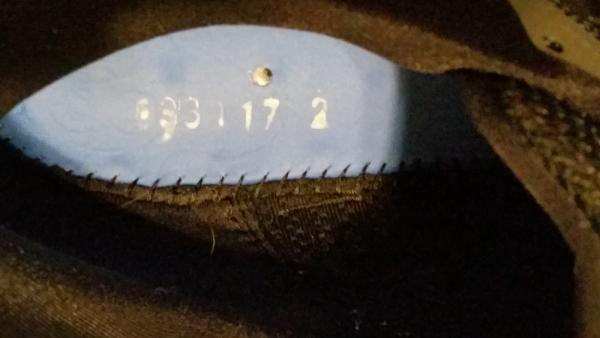 The Ride
Quiet, almost as quiet running as the Brooks Ghost 9. Outer sole is nearly full contact for a stable feel and good traction.
These shoes are a little bit more flexible than the Ghost, and more flexible than most other shoes I have owned. Attention to detail can be seen with the added post under the arch.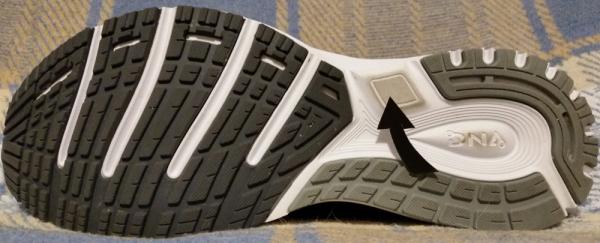 Specifications
Weight 12.4 oz. / 352 gr.
Sizes US 12, EU 46, UK 11
Heel to Toe Drop 12mm
Colors Black, Grey, Blue, Red with accent colors
Arch Medium to High
Miles Tested 55
Things worth checking when shopping
Ankle clearance – Do your ankles rub the collar? This will be worse on the uneven road!
Toe box height and clearance - Check with your winter socks on, black toenails are bad.
Bunion clearance and painful hot spots - Think about selecting a supplier that allows you to run for a few days or more to check new shoes for discomforts you would never detect by simply trying them on.
The line of stitching that attaches the tongue, on the underside inside of the shoe.
Think about having a gait analysis or having a knowledgeable person look at your shoes to determine if you should be looking at neutral, support or motion control category shoes.
Safety
The Revel is sans reflectors.
Reflectors don't seem to matter as much as they did ten years ago because today nobody is looking, even when driving.
Did you know that being struck by a vehicle traveling at 40 km/hr is equivalent to a fall from a 2 story building? Never expect a driver to do the expected!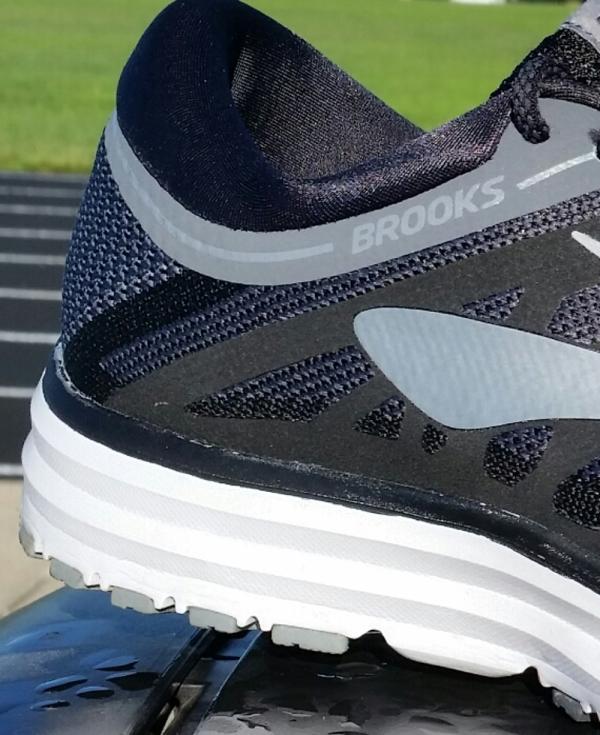 Sadly
In 2007 an employee of the Brooks company was struck by a car while out running, she later died of her injuries. To this day Brooks has her initials "LD" on the Defyance model.
It's hard to be compared to the Brooks Ghost, a real champion in its 10th year. The Revel is a great Challenger, a worthy contender, but the Ghost is still the champ.
Both shoes are excellent, doing what they were designed to do very well.
The Revel is lighter, the Ghost more cushioned. Both shoes have DNA as BioMoGo; Revel is about $ 20 less.
Taking the risk of making an automotive analogy I would say that the Revel is the same BMW sedan but without the chrome of the Ghost.
Which shoes to bring to the starting line in September? I don't know for sure because they are both super shoes, but I am not quite ready to give up on the Ghost!
Run Happy! Run Safe!
My thanks to the Brooks Sports Co., Seattle, Washington, U.S.A. for supplying these shoes to me at no cost.