The Launch GTS 9 from Brooks is the brand's official replacement of its Ravenna series—a stability shoe line for faster runs. It's energetic; whether you're going fast or slow, it's an enjoyable ride. What's more is it's unlike stability shoes of yesteryears. It's anything but heavy. Overall, if you're new or a veteran in the running scene, the Brooks Launch GTS 9 is a modestly priced daily trainer that's a fun choice for short to long days on the road.
Pros
Stable for overpronators
Not overbearing for neutral runners
A bit lighter than Launch GTS 8
Lively and smooth ride
Mutes out impact
Supportive fit during fast runs
Secure heel hold
Sustainable
Great for beginners
Cons
Not as fast as other speed trainers
Pricier than its predecessors
Laces too short for the runner's knot
Who should buy the Brooks Launch GTS 9
The Brooks Launch GTS 9 is a must-have for runners who want to purchase a:
supportive shoe for overpronation (excessive inward rolling of the foot) that's also suitable for neutral runners
short to long-distance running shoe for easy or fast days on the road
budget stability shoe perfect for beginners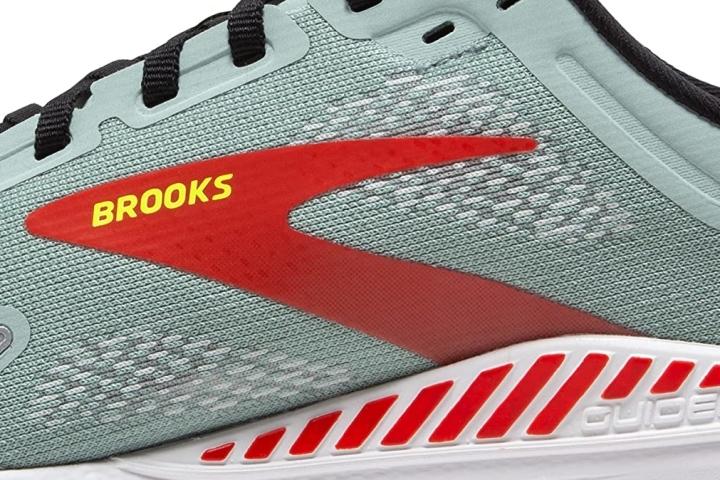 Who should NOT buy it
If speed is your top-most priority, buy the Brooks Hyperion Tempo instead. It's not a stability shoe, but it excels in speed training. But if it's an easy-day shoe you're after, take the supportive Brooks Adrenaline GTS 22 instead.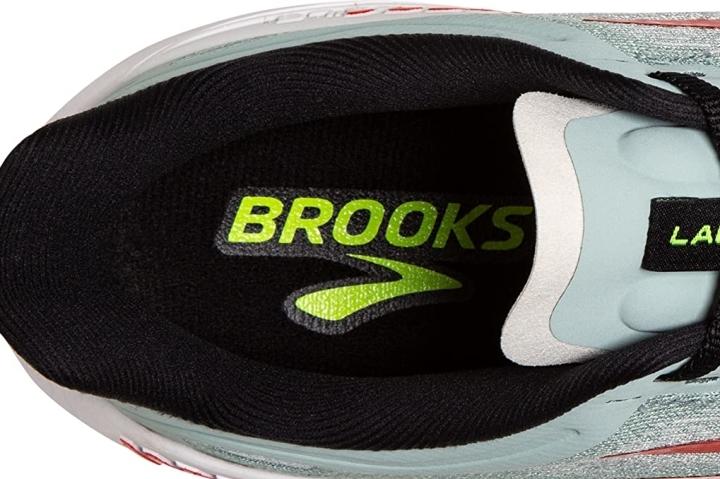 Brooks Launch GTS 9 vs. 8
Comfort and protection are maximized in the Brooks Launch GTS 9 while waste is minimized. To do so, it meets the following fine-tuning:
Having a cushier ride with less ground feel and more impact protection, it has 2mm more cushion.
It features a lighter upper that trims down its weight (from 250 g/8.8 oz. to 246 g/8.7 oz. in US M 9).
Using a Green Rubber outsole, the Launch GTS 9 is more sustainable by using sand instead of using petroleum.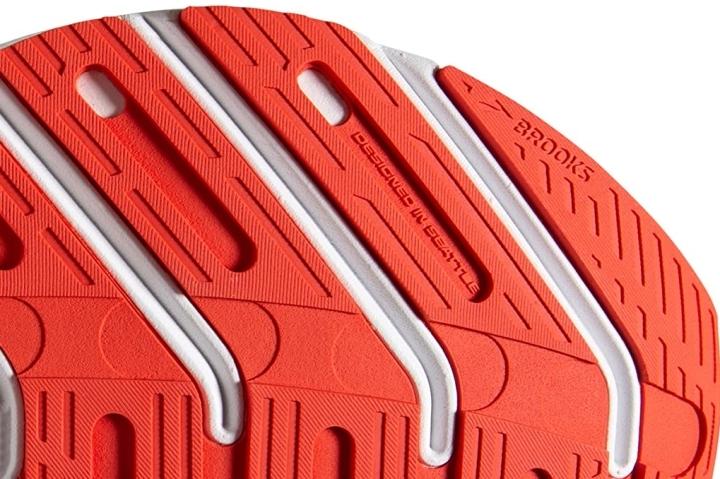 Stability is the name of the game
Signifying support, the GTS in the Brooks Launch GTS 9 literally means "Go To Support." And true to its promise, it delivers a highly stable ride for those who suffer from overpronation. It does so by keeping the foot centered, the knees aligned, and eliminating excess motions.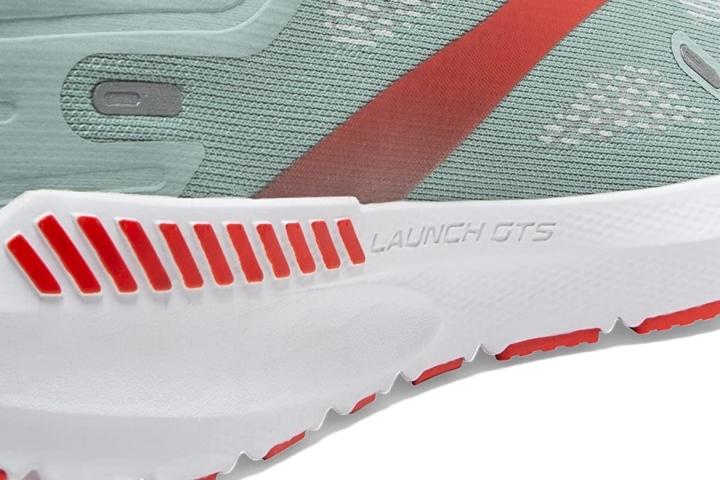 What's also great about it is neutral runners can enjoy it just as much as overpronators. According to testers, it doesn't "overcorrect," meaning it's not too firm, making the ride forgiving and enjoyable.
Ride is A-OK
Although it lags behind in speed compared to other dedicated tempo shoes, the Brooks Launch GTS 9 still remains responsive, so if you want to pick up the pace or slow it down, your runs will be just as peppy and fun.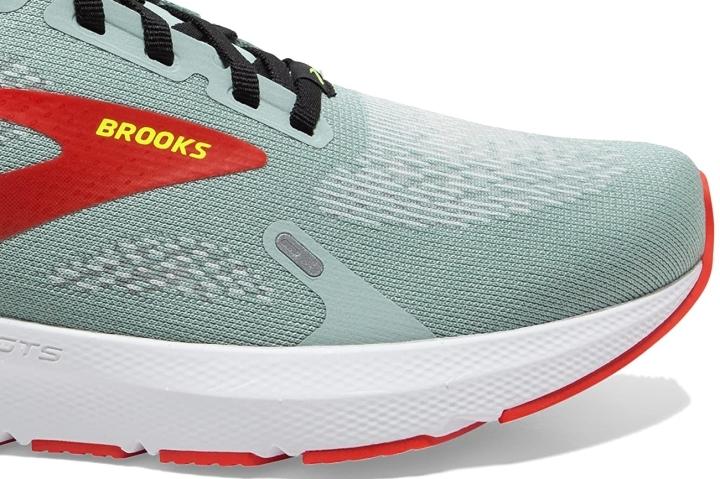 On top of this, the heel-to-toe transitions are seamless; it's easy to get from one step to the next.
No more achy feet with the Brooks Launch GTS 9
Thanks to the shoe's added cushion, reviewers agree that the Launch GTS 9 from Brooks feels "more protective" than its precursor. Even those who are on their feet for long periods attest to this.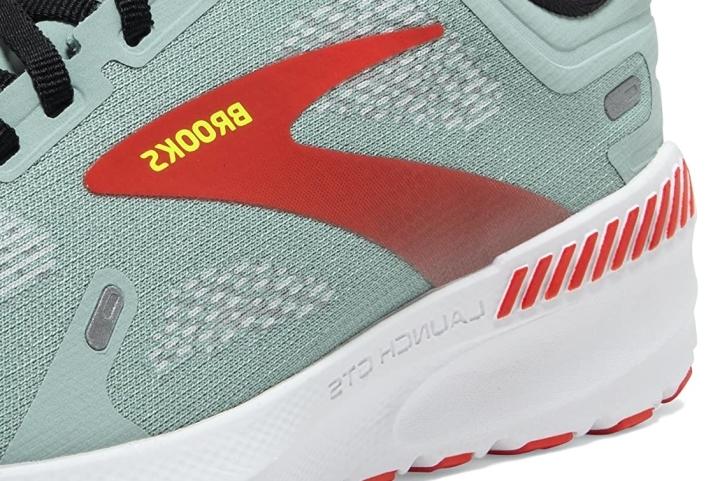 Doesn't tip the scales
On average, stability shoes weigh in at 298 g/10.5 oz. in US M 9. However, the Brooks Launch GTS 9 only weighs in at 246 g/8.7 oz.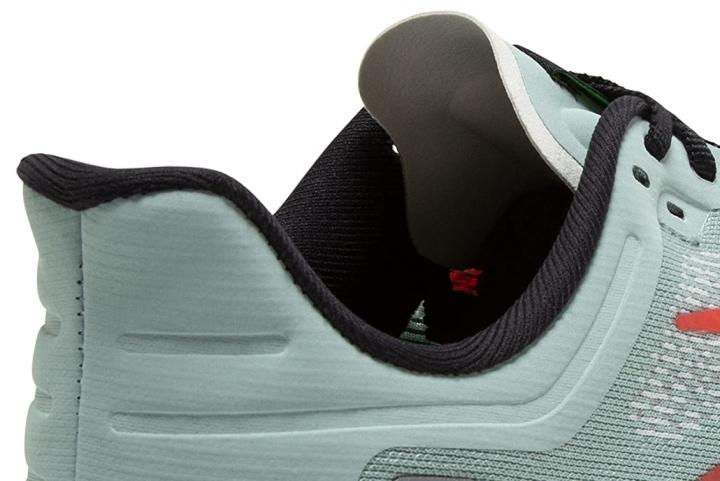 It's not only light on paper; it's also light on the run. So much so, all testers say it's unlike any other stability shoes they've tried, which are traditionally bulky.
Fits like a dream
From the heel to the midfoot, runners describe the fit as supportive. The overlays keep everything snug, but not too tight. It's secure even when picking up the pace.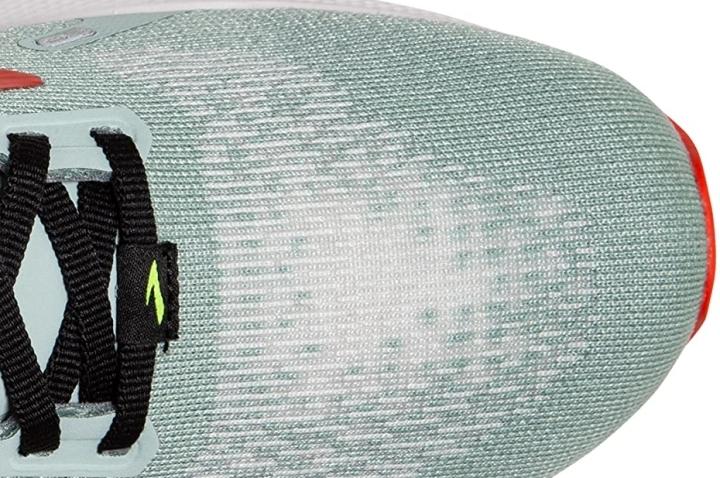 And in the toebox, there's ample room for foot swelling and comfortable foot splay.
A hike in price
From $100, the Brooks Launch GTS 9 climbs to a $110 retail price.
Laces could be a tad longer
Those with slim heels share the same gripe about the Launch GTS 9's laces being too short. According to them, they don't help in cinching down the rear fit because they're not long enough for heel locking.