It's got the grip but it doesn't have the ride. The Altra Timp 3 is a trail shoe that dismayed us. At best, it's a so-so shoe if you want to log some miles, but it's certainly not the shoe if you want to pick up the pace. It's too roomy, it's unstable, and it lets debris in! But if you want a comfortable, high-strength shoe, this can do the job.
Pros
Comfortable
Great traction
Works on any terrain
Very durable
Spacious toebox
Cons
Foot slippage in sharp turns
Debris gets in
Dull ride
Altra Timp 3 review
The Altra Timp 3 serves as a versatile trail shoe, which you can rely on no matter the terrain, from mulch to rocky trails. However, its ride feels muddy, which limits the Timp 3's potential. That's why I give it a score of 78/100.
Who this shoe is (not) for
The Timp 3 works well as a comfortable daily trainer for someone who is used to low heel-to-toe offset shoes, prefers a wider-fit, wants to stack up the miles, and does not care too much about their pace.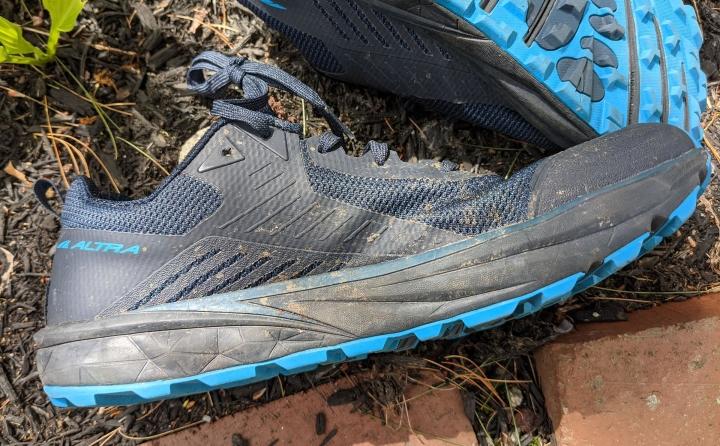 Don't buy this shoe if you're looking for a:
More nimble ride
More locked-in foot, or
Responsive cushioning.
All these bullets might be offered by Altra Lone Peak 5.0 as it's a fast and responsive trail running shoe.
Altra Timp 3 fits true to size
The Altra Timp 3 fits true to size. My usual U.S. men's 9.5 was the perfect length with a thumbnail's width in the front and the width accommodated my regular foot, without being too loose, apart from the occasional slide when I turned tight corners.
Slightly wider than average
I am not sure how the fit compares to previous models or other Altra running shoes, but it felt a smidge wider than the Mizuno Wave Rider 24 and New Balance Fresh Foam Beacon V3.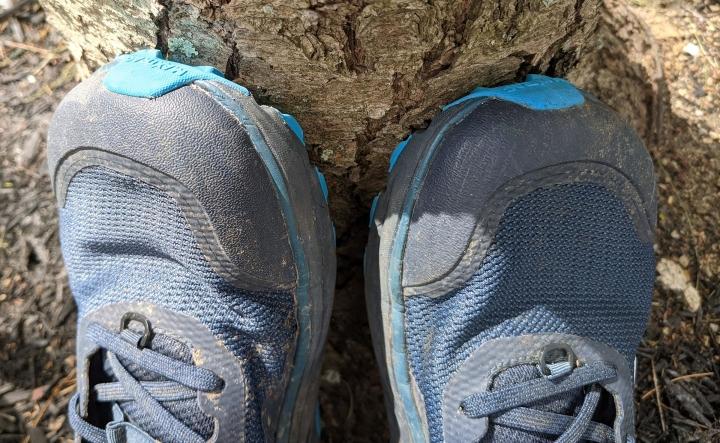 If you have a super wide foot, it may still be a touch narrow and if you have a narrow foot, it may be a touch wide but for the majority in between, it should work well.
Bad lockdown on sharp turns
At times, my regular foot slid laterally on extra-sharp turns, which was annoying but minor. I had to lace them tightly to avoid lateral foot movement when on rocky, curvy terrain. My heel locked in securely without any accommodations.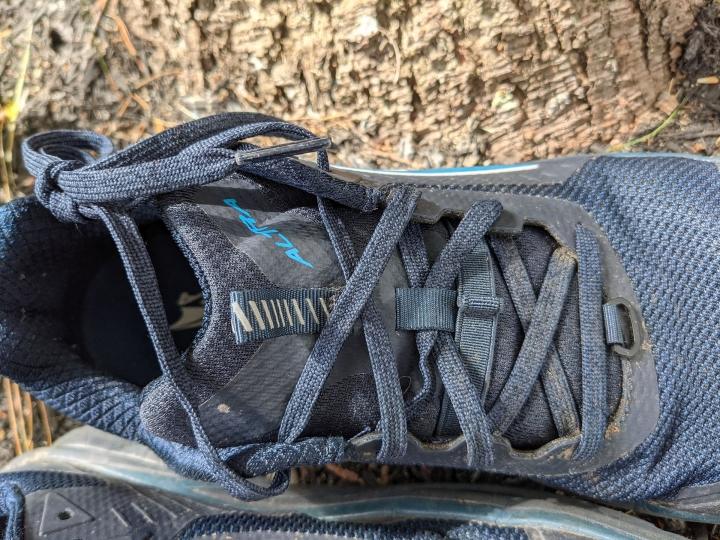 Familiar Altra comfort
Upon initial step-in, I was impressed.
The Timp 3 did not pinch my feet or rub against my pinky toes.
My feet splayed naturally and the shoe flexed in line with my foot.
My big toes rubbed slightly against the rubber toe protector, but I quickly forgot about it.
I wore them around the house the first day. I had them on for several hours and they felt as comfortable as any pair of slippers I have tried on. On the run, they maintained a comfortable feel. After several miles on various terrain, the shoes did their job and did not distract.
Debris finds its way in
At times, I noticed little pebbles found their way into the shoes easier than in some of my other pairs. This did not affect my enjoyment of the shoe but was something I noticed.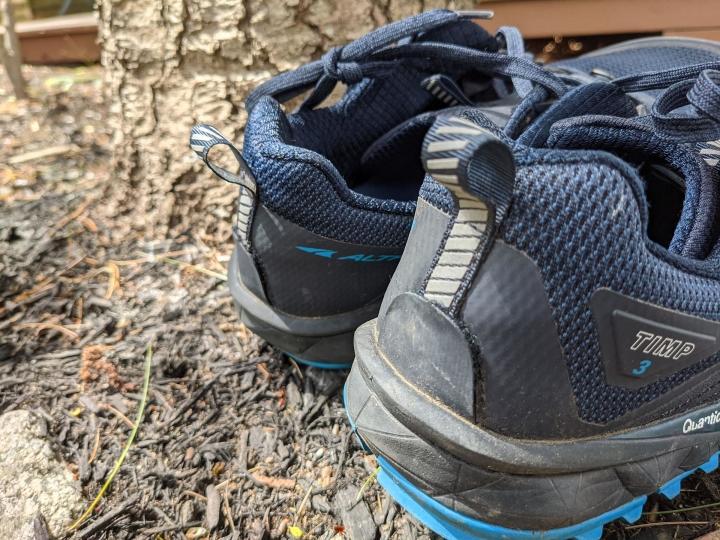 Altra Timp 3 offers a dull ride
Unfortunately, despite its comfort and spot-on fit, the Timp 3's ride disappointed. With each stride, I felt like all of my energy was lost and it was hard to find a smooth transition into my next step.
The shoe felt a bit like running in sand. I felt like I had to adjust my stride from its norm so I could gain momentum, which was frustrating and decreased the enjoyment I got from these shoes.
I am not sure if it was the zero heel-to-toe offset, the type of midsole foam, or the weight of the rubber underneath, but these shoes seemed to hinder my run rather than help it.
Superb traction
The traction felt really secure and I did not slip on wet rocks or lose my footing on loose mud.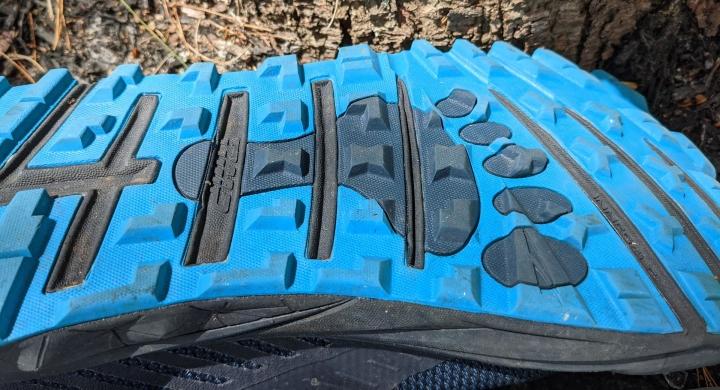 Really durable
After 10 plus runs on a variety of terrain, pavement, trails, gravel, and mulch, the Timp 3 has held up well.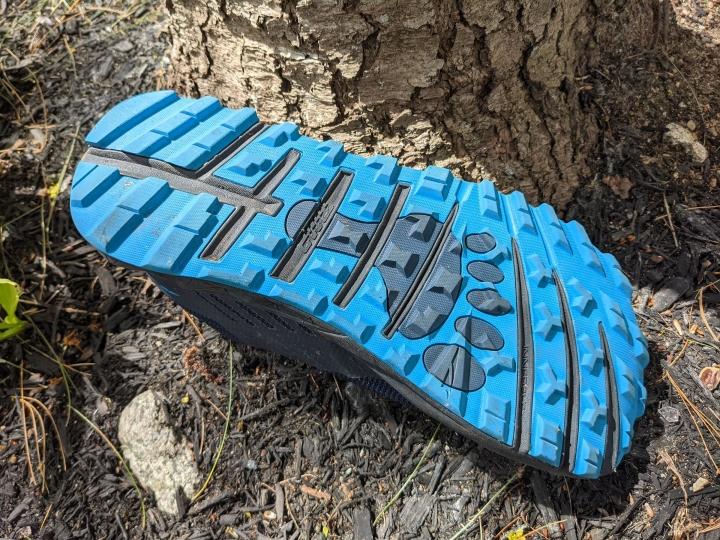 Contrary to some other reviews I have seen, the mesh upper and overlays have not shown any signs of wear or peeling. The rubber outsole has barely been worn down at all and the cushioning feels comparable to the first day I put the shoes on.
Conclusion
The Altra Timp 3 stands as a strong candidate for the casual runner with a somewhat wide foot who wants to hit the trails and prefers a low-drop shoe.
The cushioning was comfortable but lifeless. However, its versatility, durability, and comfortable fit should make a lot of runners happy.