The Altra Timp 2 is honestly a great trail shoe that could be in your regular rotation for all distances. In terms of improvements, the responsiveness and comfort of the midsole are what stood out during testing. If you are in the market for a new trail shoe to execute an array of trail conditions all while having fun doing it, then I highly recommend the Timp 2 to take you there.
Pros
Cushioned
Durable traction accross all terrains
Breathable
Comfy, responsive midsole
Improved fit
Looks
Altra Timp 2 review
The Altra Timp 2 is noteworthy not just for its clear refinements, but also for improving its performance thus making it the best Altra shoe tested to date.
If you're looking to transition to a more minimalist shoe with added protection or wanting to opt for a lighter trail shoe that performs flawlessly on short to long distances, the Timp 2 fits the bill as a great shoe built for trail fun.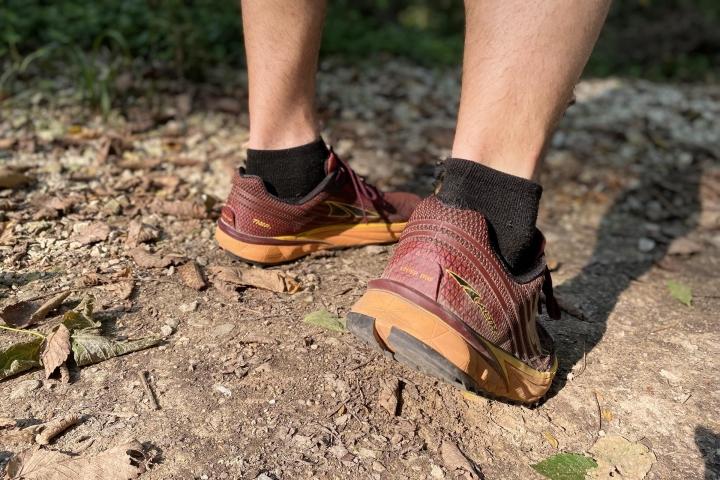 Who should buy it
Runners wanting a minimalist shoe with more cushion and protection should consider the Timp 2. It is also for those who appreciate both the zero drop and FootShape™ toe box that comes standard across all models from Altra.
Who should NOT buy it
Consider other running shoes if you:
are looking for a trail shoe on the maximalist end of the spectrum (in this case, consider the Altra Olympus 4)
want an affordable trail shoe (the Lone Peak 5.0 is a reliable shoe that is $10 cheaper than the Timp 2)
What's new with the Altra Timp 2?
Altra's refreshed upper on the Timp 2 consists of multi-directional mesh and minimal overlays to offer protection and proper ventilation when the foot gets heated on the run. The shoe has an overall lower profile than before while trimming its midsole exterior. Doing so has been attributed to a weight drop from its previous two models.
Whereas previous Altra shoes showed signs of early wear, the Timp 2 stands up to the trail running elements in the rugged outdoors. After extensively testing on gravel rail-trails, summiting steep and technical hills, and across speed testing descents through rocky switchbacks, the Altra Timp 2 took all the beating I could throw at it.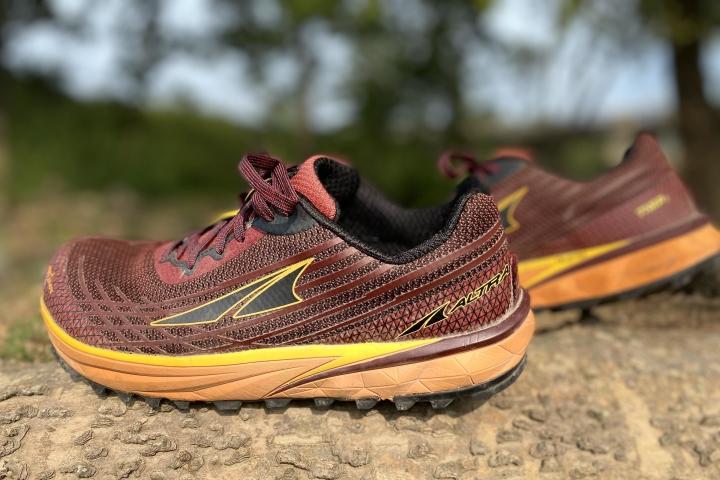 Fresh new midsole
A refreshed and lighter Quantic midsole has been used in the Timp 2. The Quantic foam is highly cushioned yet surprisingly responsive while offering plenty of energy return. When compared to the previous A-bound midsole, the update feels comfortable while running across loose rocks and technical terrain but is also durable and responsive when picking up the pace on gravel single-track.
Fit is more refined
The one complaint I have heard from others regarding the Timp 2 is that the fit is not consistent with most Altra shoes. The toebox does have a slightly Tighter feel but still manages to allow the toes to splay naturally in the Footshape toe box.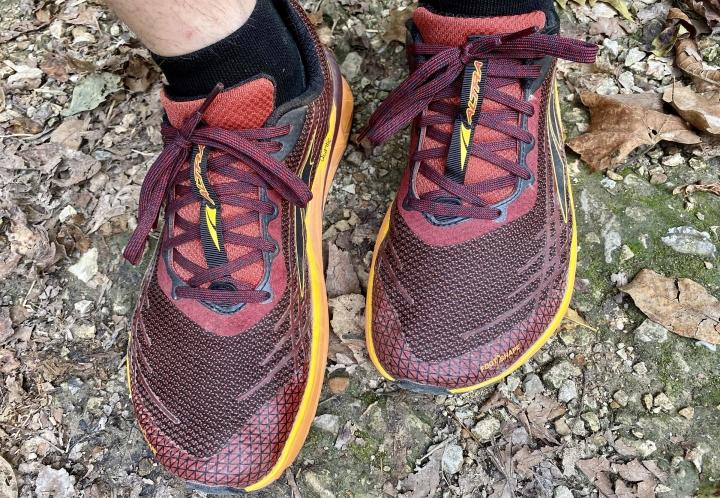 Compared to other Altra's in the past that had a skate shoe ankle collar feel, the Timp 2 trims down the padding to just the right amount to fit nicely around the ankle and prevent any slipping from occurring. Even with the more refined fit, there were no hot spots or blistering in any such manner, and the shoe was very comfortable given its minimalist and neutral function.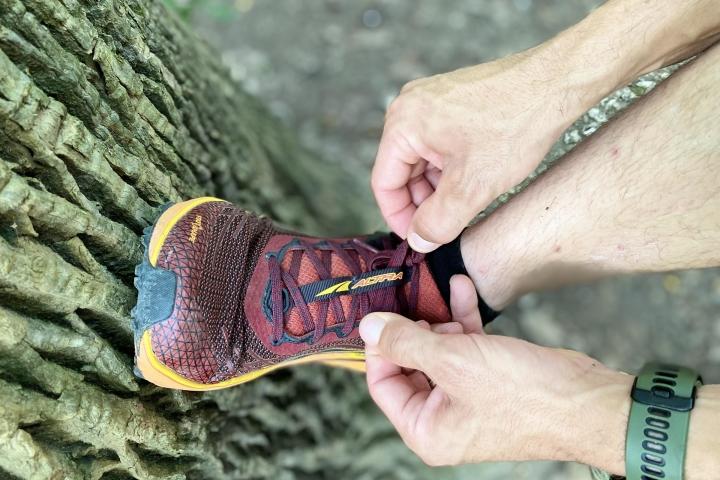 Timp 2 provides plenty of grip
Altra's Timp 2 has a MaxTrac™ outsole which is nothing new but does provide an exceptional amount of grip in dry or wet conditions. I purposely attempted to slip on wet roots and rock and the shoe remained locked in place while landing each step.