The Altra Lone Peak Hiker is a versatile hiking shoe that won't disappoint when used for day hiking or walks around the town. It has a more rugged look than the Lone Peak 5.0 and it is suitable for hikers who prefer lightness more than ankle support. It is perfect for outdoorsy individuals who like traveling urban and backcountry distances with a light pack in tow.
Pros
Durable
Breathable
Wide toebox
Awesome comfort
Grippy traction
Super lightweight
Great looking
Cons
Too wide for narrow feet
lacks ankle support
Lacing isn't the greatest
Altra Lone Peak Hiker review
The Altra Lone Peak Hiker is Altra's hiking-specific version of its popular Lone Peak trail running shoe. This features a more durable, abrasion-resistant upper, and a boot fit. They offer the same midsole, outsole, and rock plate that the Lone Peak trail runner offers.
Who should buy it
People who are looking for a zero drop, lightweight, wider toebox boot that feels like a running shoe. With 25mm of stack height, they offer sufficient cushion for most trails.
Who should NOT buy it
Look away if you:
need ankle support (in this case, consider the supportive and waterproof Salomon Quest 4 GTX)
like more cushion (the Merrell Ontario Mid is worth checking out)
have narrow feet (see the list of narrow hiking boots)
Comfort is AWESOME in the Lone Peak Hiker!
I was shocked at how light these boots are, but that doesn't affect comfort in any way. They are probably the most comfortable boots I've worn in recent months. The rockplate takes the sting off sharp stones on the trail, and the wide toebox and zero-drop offer all-day comfort. My feet have yet to feel uncomfortable in any way!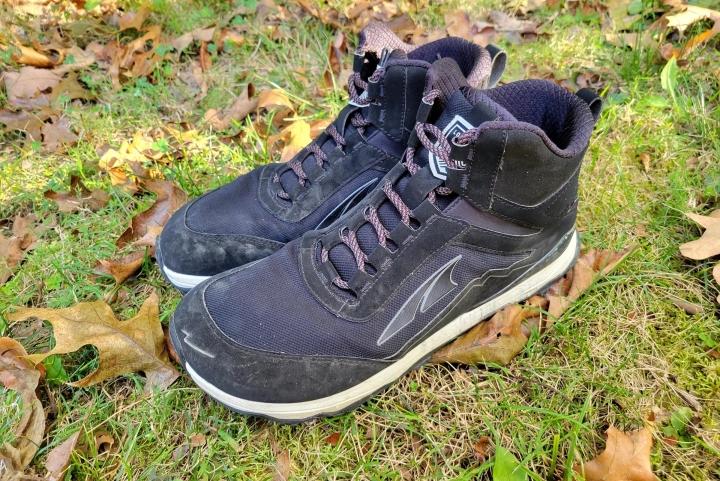 Touted as a backpacking and urban exploration boot
The Lone Peak Hiker offers enough chops for backpacking but excels at daily wear around town too. With a pair of jeans, these look like they belong in a pub or at the park with your family, They don't scream outdoorsy guy, and I've received many compliments on their looks.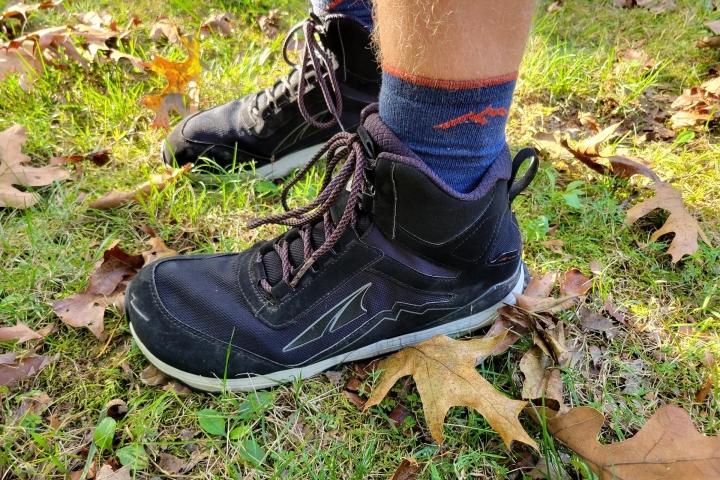 The durability has been great, but proceed with caution
So far, I haven't experienced any durability issues with the Lone Peak Hikers. I've worn Altra shoes for quite some time, and have had my fair share of issues with quality control, so be aware.
The MaxTrac outsole means business
Altra uses their own in house rubber compound for most of their shoes and it has yet to fail me. It does quite well in wet and dry conditions. I even wore these while decking a roof on a new home and they gripped like a champ! They haven't shown and premature wear either!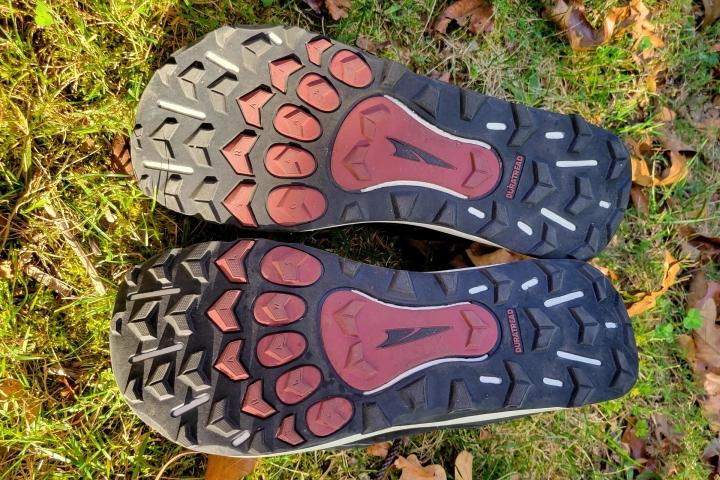 The lacing of the Lone Peak Hiker is OK
This is probably the number one area of an issue I've found with this model of boot. The top two lacing spots are loops like the rest of the boot instead of eyelets like most hiking boots. This means you just can't tighten them up as much, and while this hasn't been an issue for me, some folks may find that to be a problem.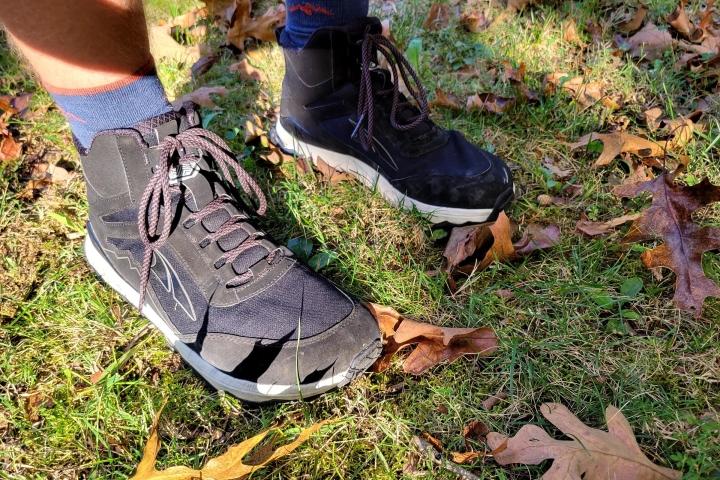 Need strong feet for high mileage days
In terms of arch support, the Lone Peak Hiker doesn't really have any. Altra believes that their foot-shaped shoes and zero drop allow your feet to strengthen by use, so be aware of what your body is telling you!
The Lone Peak Hiker didn't need any time to break-in
These were comfortable right out of the box and didn't need any time to break in. I was actually shocked at how comfortable they were. I never got a blister or hot spot. Way to go Altra!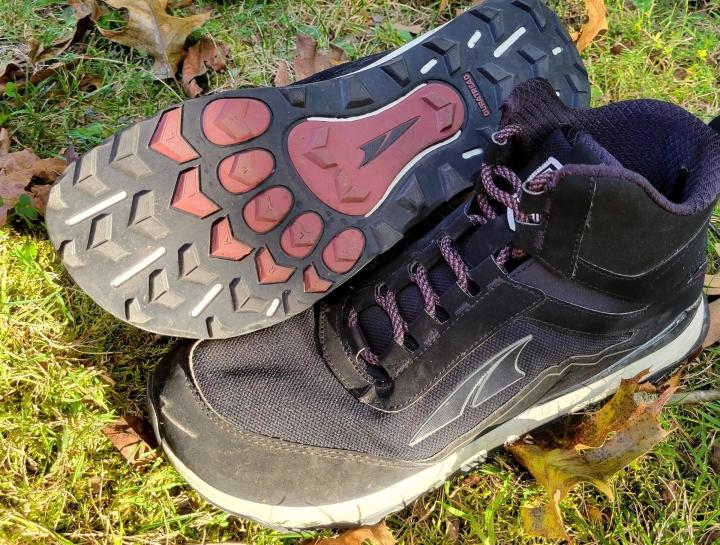 The Lone Peak Hiker is light which means more miles
With their wider fit, zero heel drop, and cushy midsole, these are some of the lightest boots I've worn. That translates to more miles on the trail and less foot fatigue. Happy feet, at the end of a long hike or backpacking trip, are vitally important!