The Adidas Dame 6 is a solid on-court performer. The Lightstrike cushioning offers the right amount of court feel, responsiveness, and impact protection. The shoe's materials also do a great job of supporting and locking in the foot. All things considered, these D Lillard basketball sneakers are fun to hoop in.
Pros
True to size
Extremely comfortable
Good cushioning
Hugs the feet nicely
Stable
Break-in period not needed
Reliable grip
Breathable
Cons
Thin tongue
Not for wide feet
Heavier than average
Adidas Dame 6 review
The Dame 6 is a great basketball shoe by Adidas. I've heard a lot of good things about the Dame 6 shoe and I was excited to finally play in them. I was not disappointed! The best feature of these shoes is they are really comfortable. The shoe feels really good and I think the shoe is functional for all skill levels.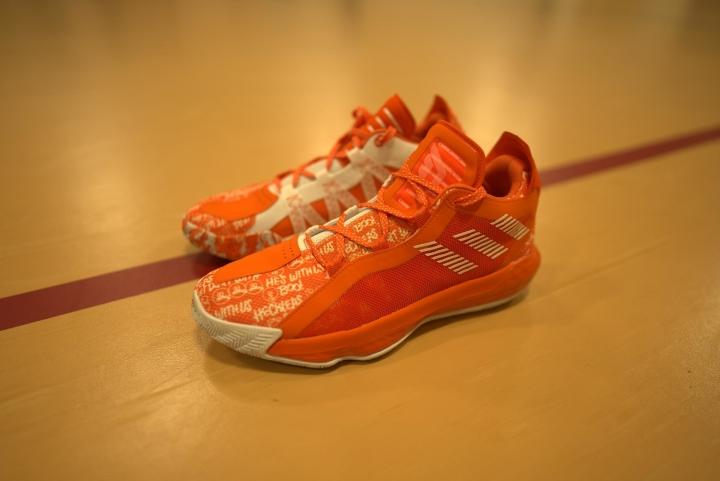 Who should buy it
The Adidas Dame 6 is recommended for players who are looking for a versatile shoe that can perform on both indoor and outdoor courts.
Who should NOT buy it
The Dame 6 is not for you if you are looking for a basketball shoe that is:
wide-feet friendly (consider the Crazy 8 which was praised for its wide forefoot)
Lightweight (the Harden Stepback 2 is much lighter than the Dame 6)
True to size but not for wider feet
The Dame 6 is true to size. If you have wider feet you should probably buy one-half size larger.
Long hours comfort in the Dame 6
The Dame 6 is extra comfy and hugs my feet perfectly. I can play for a long time without any complaints.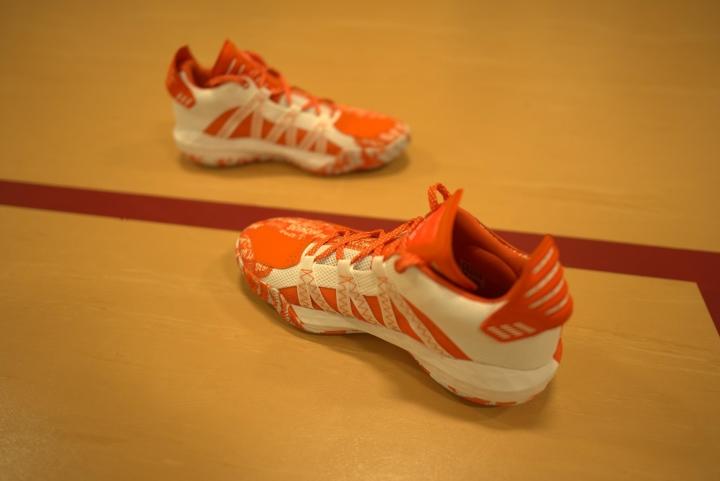 Fast or slow, the ride is stable
On the court, with the Dame 6, everything comes together nicely. I feel stable moving fast or slow and the shoe is responsive.
The Dame 6 feels great right out of the box
These shoes felt great the first time I wore them. I did not experience any stiffness or have any issues putting them on or taking them off.
It feels good when laced up
The Dame 6 has a good feel when laced up. My feet don't slide around and I feel a lot of responsiveness when playing. The shoe does feel united and locked down when playing in these.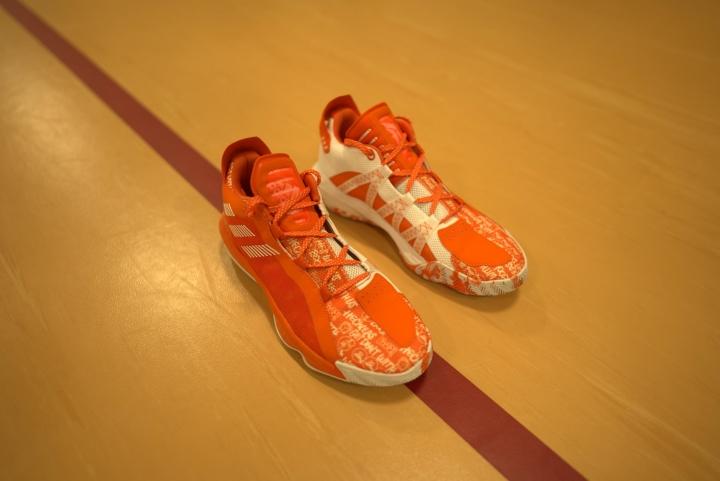 A bit heavier than most low-cut basketball shoes
The Dame 6 weighs 13.9oz/395g. It is much heavier than most basketball shoes in its category. Low-cut basketball shoes on average weigh 12.5oz/355g.
Overall durability is good
The toe of the shoe has been in pretty good condition after playing with them for a while. I would say overall durability is pretty good.
No issues with grip on varied surfaces
The Dame 6 performs very well on regular wood basketball courts and I played once in these on concrete as well. They played pretty well on both surfaces.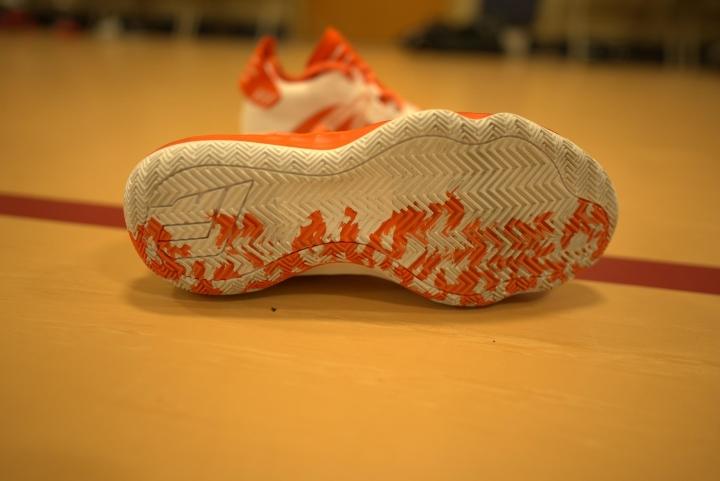 Sweat-free experience in the Dame 6
The Dame 6 did not make my feet sweat or anything. They have decent breathability compared to other basketball shoes.