The Nike Zoom Freak 4 is a worthy follow-up to the Freak 3s because of the noticeable improvement that it brings. It brings out the best in players who do a lot of rebounds and fast runs to the basket because of the high levels of energy that it returns with every step. It's pretty safe to say that this basketball shoe from Nike is worth every penny spent on it.
Pros
Noticeable upgrades
Amazing grip on indoor courts
Dust-resistant outsole
Smooth steps
Pretty good court feel
Dependable impact protection
Jump-improving bounce
Reliably supportive structure
True-to-size fit
Cons
Not ideal for outdoors (but OK)
Not for bigger players and wide footers
Cheap-feeling materials
Who should buy the Nike Zoom Freak 4
The fourth of Giannis Antetokounmpo's basketball shoes fits the following well:
Speedy basketball players who are lighter
Players who love to do a lot of rebounds and jump shots
Hoopers who play mostly or better yet exclusively indoors
Wearers with narrow to medium feet
Who should NOT buy this basketball shoe from Nike
The Nike Zoom Freak 4 is a signature shoe from Giannis Antetokounmpo, an unusually big player. However, experts say that it is not really that good of a match for bigger players. It doesn't have a solid midfoot shank so they worry that the cushioning bottoms out quickly when worn by heavier players. The Nike LeBron 19 and the Nike LeBron Soldier 14 are better options. These picks are nice for those with wide feet, as well.
The materials used on this basketball shoe from Nike are also not the most premium. They are described as "a little bit more basic" and "very cheap-feeling" by experts. Players who are after quality are going to be happier with the Air Jordan 36.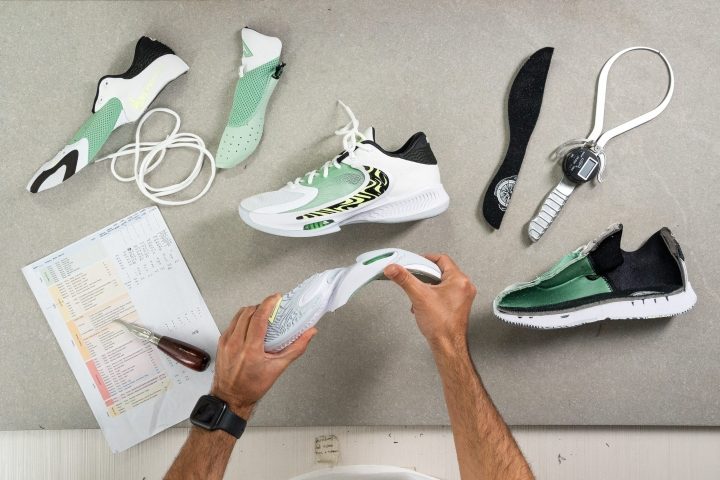 Nike Freak 4: A worthy upgrade
An expert says that all the modifications made on the Nike Zoom Freak 4 result in improvements that he describes as "tremendous." He specially mentions that foot containment and stability are definitely better with the Freak 4.
Another reviewer takes particular note of the cushioning, saying that it is "massively improved" due to the innovative cut-outs in the heel area. Given these, the Freak 4 is indeed a worthy predecessor to the Freak 3s.
Traction is great indoors
An expert says that while the traction is not what he considers top-tier, he still concedes that the Nike Zoom Freak 4 has a "very solid bite," especially after they have been properly broken in. Another reviewer agrees, saying that there is "tremendous traction" on organic surfaces such as those courts that are made of hardwood.
Dust won't be a problem
An expert observes that the grooves in the outsole of the shoe are wide enough not to trap dust. Hence, dust pick-up is not really a problem with this basketball shoe from Nike.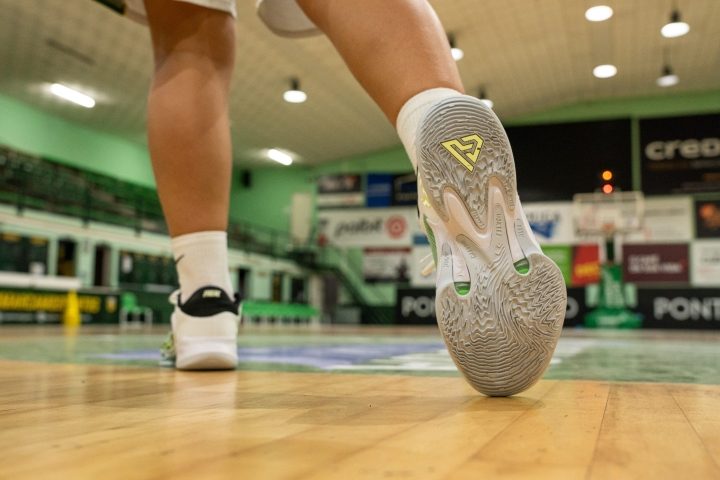 The Freak 4 doesn't shine outdoors but OK for occasional play
An avid reviewer says that the outsole is made of "very very thin rubber." Because of this, he says further it is "not a great idea" to use this shoe outdoors. "Get better use out of them playing exclusively indoors," another expert echoes.
Fact check
The rubber layer on the outsole is 4 mm thick. It's actually not the thinnest one among basketball shoes and is 0.5 mm thicker than average. This means that if you do take them on an outdoor court, it won't be as bad as some of the other shoes.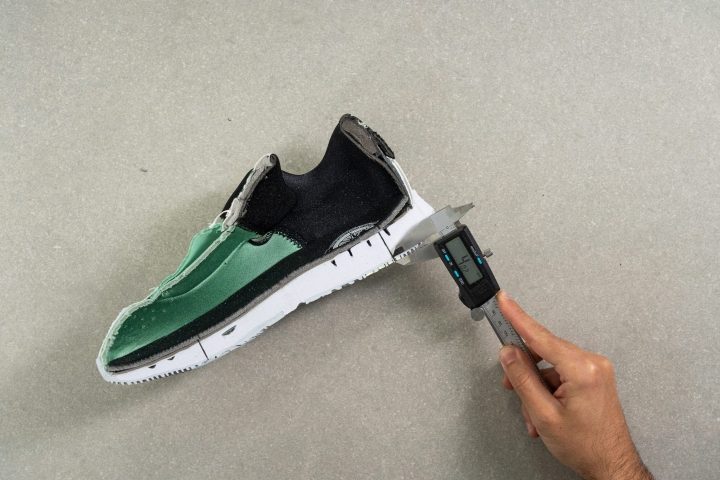 Quite breathable
If you choose to rock the Nike Zoom Freak 4 indoors a lot, your feet are sure to stay well-ventilated thanks to the shoe's breathable upper.
Notice how the light passes not only through the toebox but through the sidewalls too.
Smooth heel-to-toe transition
A player says that the Freak 4 has "overall really really smooth" transitions from heel to toe because of the curvatures on both ends. He continues that the shoe rocks you forward without a glitch.
In addition to the curvatures, the shoe also has a good flex to it.
Flexibility helps the foot bend naturally as it rolls to the toes.
Impact protection is ensured
An expert reports that this shoe is equipped with a "super soft" foam that offers a lot of compression. Because of this, you can rest assured that impact protection is going to be sufficient. He adds that step-in comfort is superb, especially in the heel area where the innovative cut-outs are.
Fact check
Based on our durometer measurements, we wouldn't call the foam "super" soft but "rather soft." Its softness is right at the average of basketball shoes.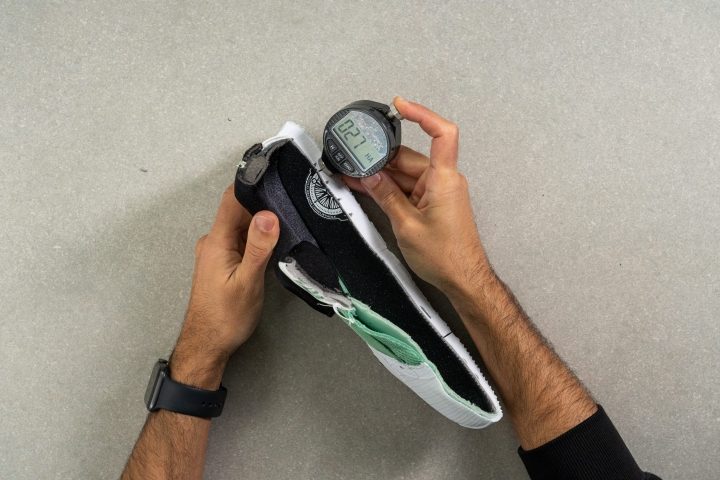 Disclaimer: We take the measurement 5 times to make sure we got it right.
Fact check
Looking at the shoe's heel stack height of 32.7 mm, it is a good 5.2 mm thicker than the average. It is much more generously cushioned than most shoes.
Disclaimer: We include insole thickness in the measurement as well.
The insole of the Zoom Freak 4 is 4.1 mm thick.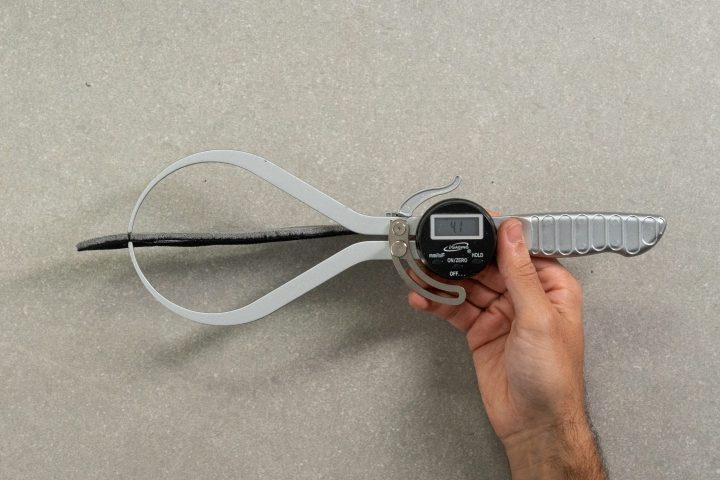 Court feel is not forgotten
Even if the cushion is quite thick under the heel, it becomes thinner in the forefoot area. Hence, an expert describes the court feel as "still really good."
Fact check
In the forefoot, the midsole is 8.3 mm thinner than the heel (24.4 mm).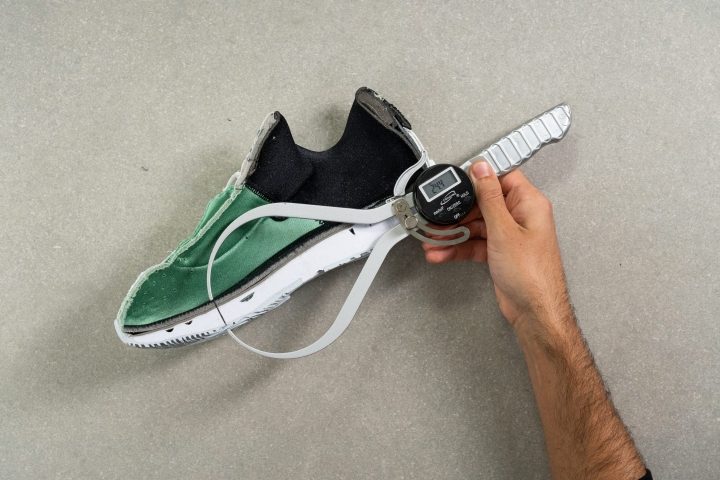 Energy return is good
An expert says that the midsole offers a "great bounce" so it is able to be "incredibly fast." He says that this is because of the independent Zoom units that are placed side-by-side in the forefoot.
Cheap-feeling upper, but comfortable on-foot
An avid reviewer points out that the upper materials are "very cheap-feeling," so they are "definitely a letdown as far as the quality goes."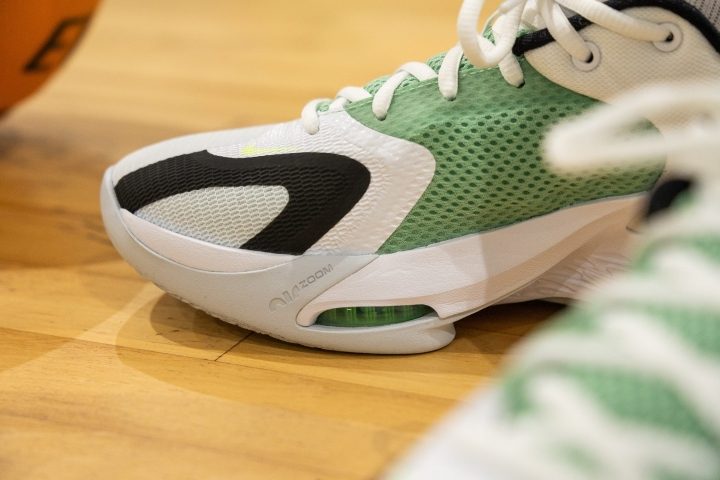 Fortunately, the upper still feels great on foot, and it is "overall pretty supportive."
Another expert adds that the upper materials have "surprisingly good durability."
Warning! The Zoom Freak 4 isn't for wide-footers
An expert says that he went true to size, and the shoe has a nice snug fit and it fits him like a glove. He adds that the shoe is slightly narrow, so wide-footers and those who want a more spacious fit can go at least half a size up.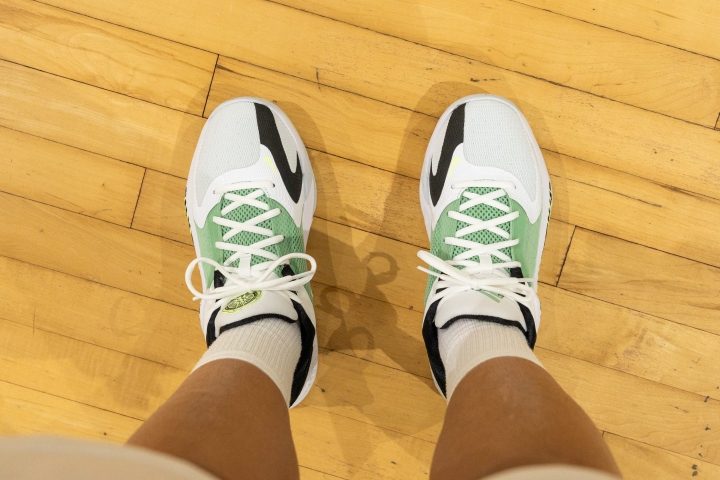 Foot containment and stability that you can depend on
Although an expert says that the Nike Zoom Freak 4 is "not the most supportive shoe," he still shares that he "definitely had zero issues" with this one.
The heel counter has some good stiffness and padding to it, making sure your heel is also locked in place.
The fully-gusseted tongue on both sides makes sure that there is no side-to-side shifting of the foot either.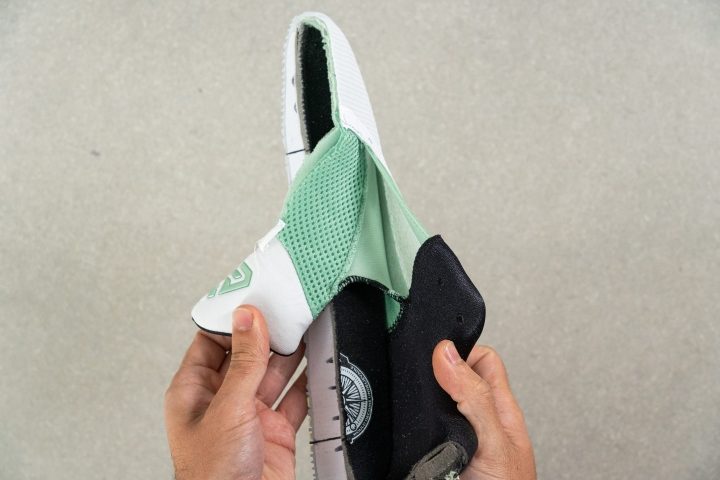 Other avid basketball players also report that the Freak 4 is a lot more stable than its predecessor.
Fact check
This is no surprise given how wide its platform is! In the forefoot, it is 115.7 mm wide, 6.2 mm wider than the average.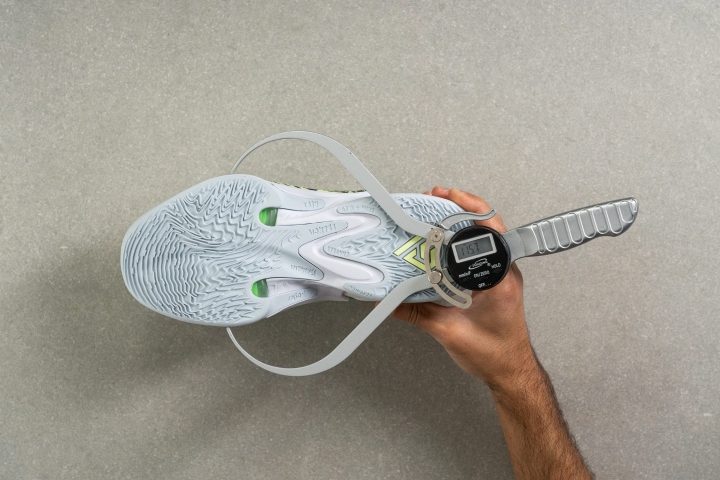 Nike Zoom Freak 4: Featherlight goodness
At only 11 ounces or 312 grams, an expert is right in describing the Nike Zoom Freak 4 as "extremely light."
It is significantly lower than the 13.5 oz (383 g) average that we have on record.