Vans Half Cab is a hot item among skaters as it's readily equipped with protection and support features. It's bolstered from the toe to the collar, keeping your feet locked in and secure as you make those crazy flips and leaps. Like most vulc shoes, it isn't thickly cushioned so that you can enjoy a superb board connection.
Pros
Great board feel
Thickly padded collar
Super grippy
Spacious toe box
Versatile style
Tank-like durability
Interchangeable insole
Affordable
Cons
Minimal arch support
Gets dirty easily
Who should buy the Vans Half Cab
Given that it's a skate icon, Half Cab is a perfect choice for those who want:
generously padded collars
super durable and grippy skate shoes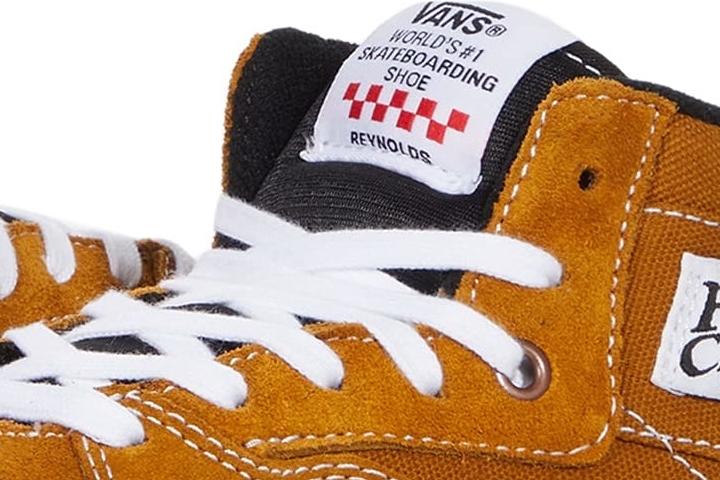 Who should NOT buy it
The Vans Old Skool Zip is a skate shoe whose leather version is said to be easy to clean. It might be better for you if you want something that doesn't require a lot of maintenance. eS Accel Slim Mid if you want a skate shoe with better arch support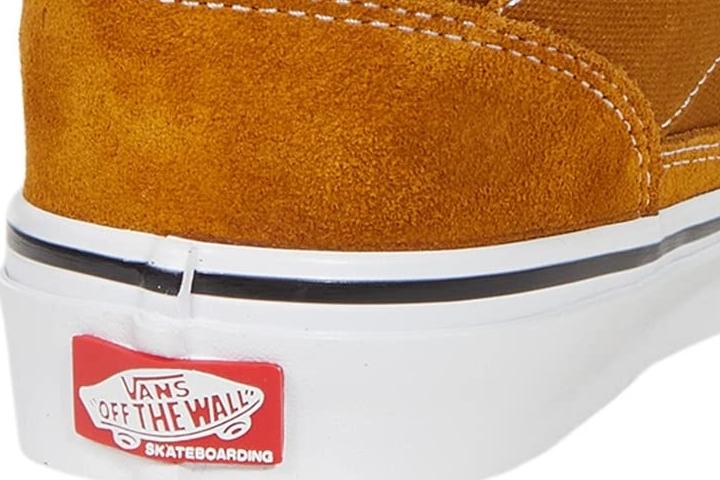 Vans Half Cab is equipped for skate stunts
Vans Half Cab's mid-top collar gives skateboarders the freedom to polish their skate tricks. The design made by skaters for skaters featured double-stitched suede uppers and reinforced toecaps that can withstand repeated abuse. It's among the skate kicks from Vans that tackle rounds of kicking and flipping on ledges, vert ramps, handrails, pools, bowls, etc.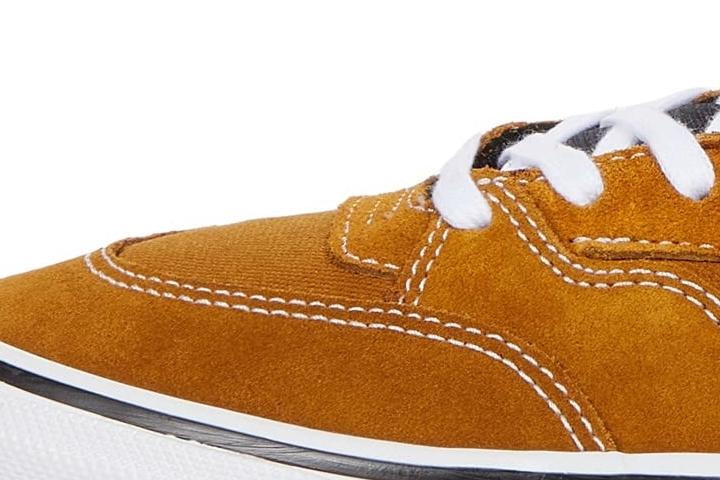 Its beefed-up collar works as an ankle brace
Several reviewers are impressed by how the extra thick padded collar bolsters the ankle from repeated blows.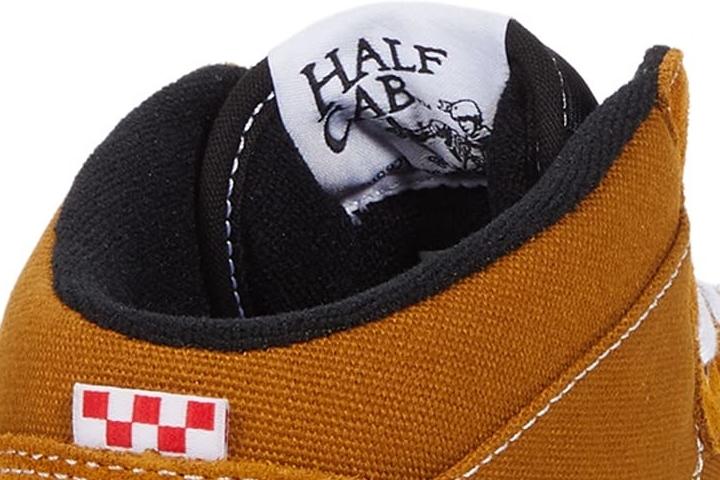 It lets you stick to the board as you fly
Skateboarders are impressed by its super grippy rubber outsole, making them stay glued to their board whether they shove it, do kickflips or ollies.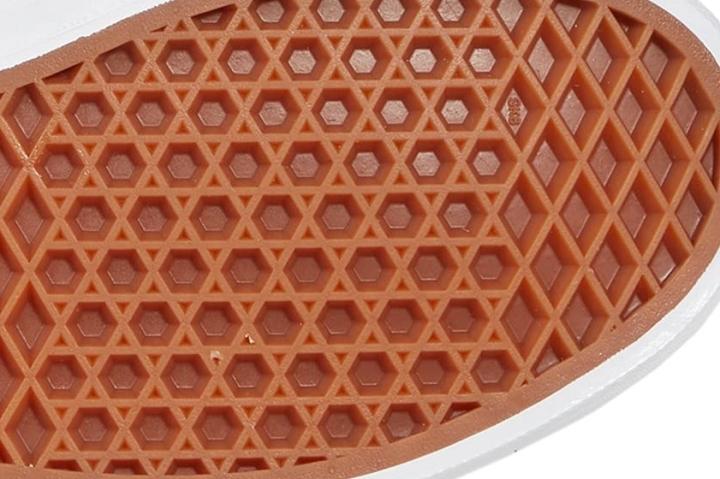 There's enough room for toe splay
Many wearers say that the sneaker has enough wiggle room for the toes to splay.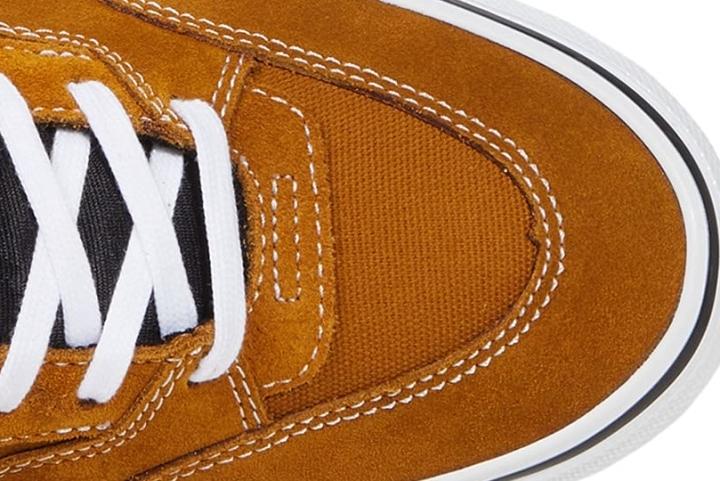 A tank of a skate shoe
The double-stitched suede cover and reinforced toecaps provides quality construction while preventing the shoe from breaking apart too soon. This kick is one of the most enduring among mid-top skates to diehard Half Cab fans. Many of them are recommending this kick to other potential customers.
It can accommodate custom insoles
Flat-footed skaters had to switch to custom-fitting insoles as this shoe lacks the needed underfoot support.
Its cover attracts dirt easily
Though many skaters noted that the suede material stains rapidly, they aren't bothered by it, to them, this minor flaw won't affect their skate performance.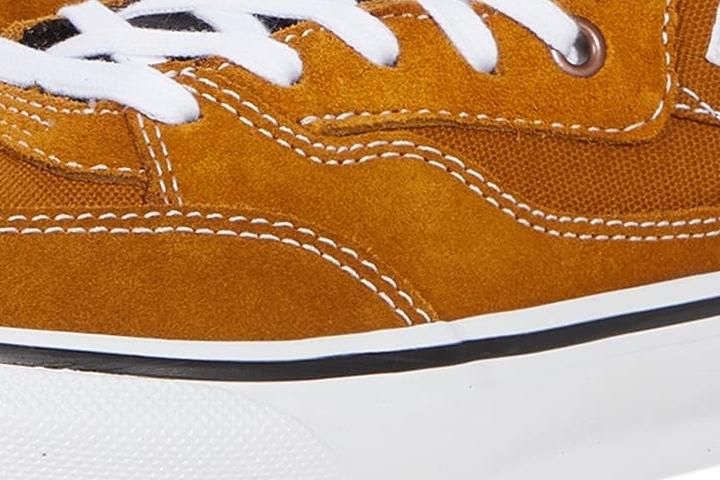 Blends well with lots of clothes, from hoodies to khakis
Skatewear users find this stylish and love combining it effortlessly with various outfits, from skate clothes to casual wear. Its availability in multiple colorways gives them plenty of styling choices.
A bang for the buck
Numerous purchasers love that this shoe comes at a budget-friendly price.
Half Cab's origin
Vans' first signature skate shoe is the Vans Steve Caballero, released in 1988. Caballero, the former member of Stacey Peralta's Bones Brigade, was tapped by Vans to wear the padded high-top Caballero shoe. As the first signature skate shoe, the Cab initially gained success with its superior cushioning and protection features for the feet.
Over the next few years, skaters who wanted more ankle flexibility in doing flip tricks began creating makeshift mid-tops. They slashed off the collar of the Caballero and sealed the trims with duct tape.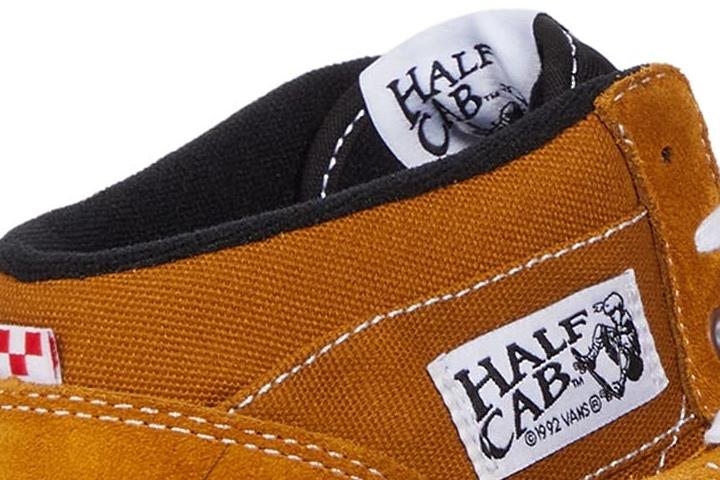 Such ingenuity led Steve and Vans back to the drawing table to develop the Half Cab, which would later be known as the "best skate shoe ever produced." More design tweaks happened later on.
The legendary skater configured the mid-top to have suede uppers with double stitching for enhanced durability, a vulcanized waffle outsole, and a padded collar. A Half-Cab branding replaced the Caballero patch at the side panel with an image of Steve Caballero performing the half-cab or backside trick.
The OG black colorway became a mainstay in the brand's catalog after becoming an instant hit and a classic kick revered by the skating community up to this day. Soon, more colorways were added to the pack.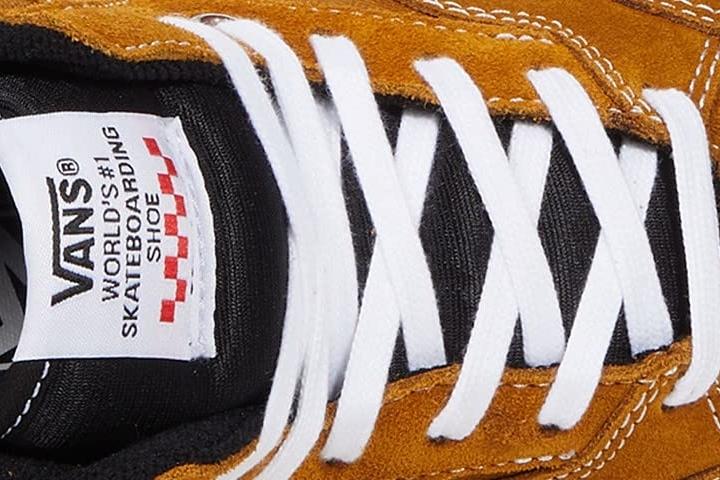 In 2005, Vans teamed up with another pro-skater, Scott Kane, for a second signature skate shoe, the Cab low or the low-top version. In 2007, the Half Cab Pro was released featuring an improved insole, outsole and upper using only premium materials which were often preferred by hard-core, competing skateboarders.