In all, the Under Armour Curry 8 is a fantastic performer for me, lifted by its elite traction and overall well-roundedness. The only weakness of the shoe was its poor outdoor durability, so make sure to scoop these up for indoor play to get a healthy lifespan out of them. Stephen Curry's 8th shoe is easily in contention for one of the best in his line - here's to hoping the future of the line will continue trending in this direction!
Pros
True to size
Great traction for indoor court
Low to the ground cushioning
Nice fit
Stable cushioning
Weighs lighter
Breathable
Cons
A bit tight
Not for outdoor play
Too elastic upper
Break-in period
Under Armour Curry 8 review
Steph Curry's 8th signature sneaker may very well be the biggest hit of his line - elite traction, adequate cushion, and no major weaknesses across the board. The basketball shoe plays best on indoor hardwood gyms and is strongly not recommended for outdoors at all due to limited durability.
Who should buy it
Do buy the Curry 8 if you are a quick-footed guard who plays with shiftiness and speed.
Who should NOT buy it
Do not buy this shoe if you are a burly interior player who:
needs maximal cushioning and ankle support
have wide feet
Curry 8 has a tight fit
I went true to size for my Curry 8 and it was the correct choice, although the shoe did play tight and noticeably hugged my foot. This was not a problem for me as I enjoy a close fit on my basketball shoes but for those who prefer a bit of extra space, I'd recommend going up a half size. Length-wise they were true to size.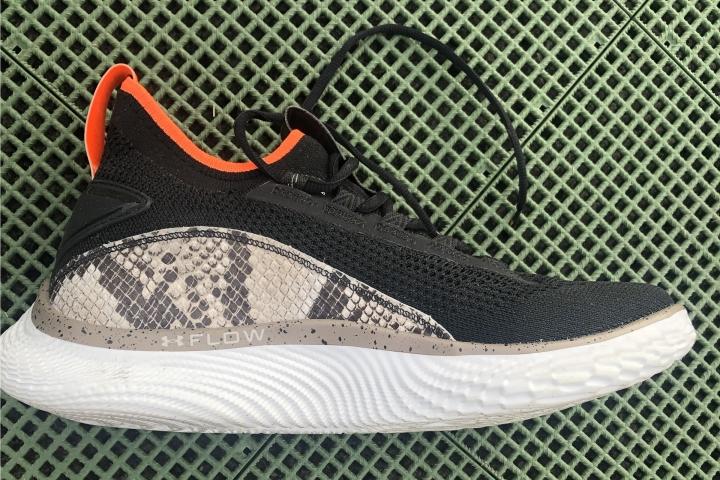 Hall of fame traction
I tested the shoe in both a few indoor men's leagues games as well as some outside shootarounds and the traction is with no exaggeration, all-time great traction. I felt the rare complete and utter ability to stop on a dime as I pleased, with no slippage noticed at all, and mind you this was on a relatively dirty floor! Traction is almost always a top criterion for all basketball players, and it was an incredible revelation to see the Curry 8 hit a home run in this area.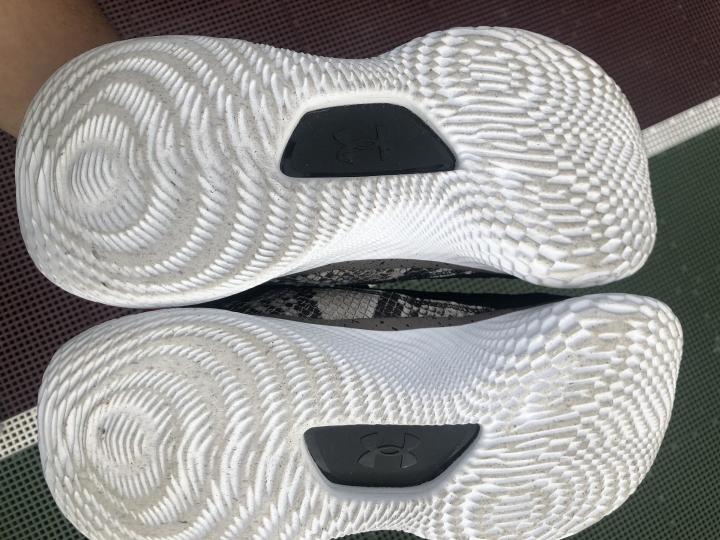 Lean, stable cushioning
The cushion on the Curry 8 was a noticeable, even ride. The Flow technology utilized is not maximal by any means but gets the job done in terms of impact protection and feels to be full length, which makes for a rather enjoyable experience. I appreciated the fact that the traction both had a small amount of soft cushy feeling as well as feeling stable and low to the ground.
A few days of break-in time needed
The traction and cushion both worked excellent straight out of the box, but it took a few wears for the upper knit to loosen up after slightly constricting my foot just a bit too tightly. This was not a big pain point but was just a small discomfort noticeable in the early days.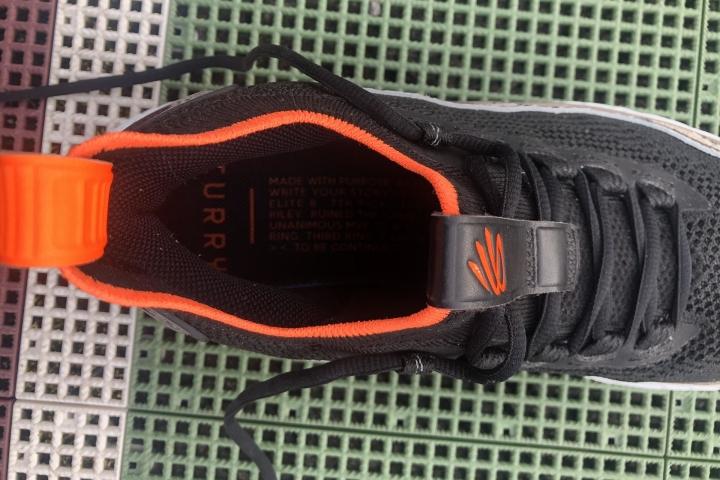 Weighs light for a basketball shoe
The Under Armour Curry 8 weighs 12.2oz/346g, on the light end for basketball shoes (average weight is 13.6oz/387g), which is what I expected given the previous history of the Curry line and his playstyle.
The low weight is another factor that contributes to its appropriateness for guard usage. Its weight sits in the same comparable range as the popular Nike KD/Nike Kyrie/Jordan releases.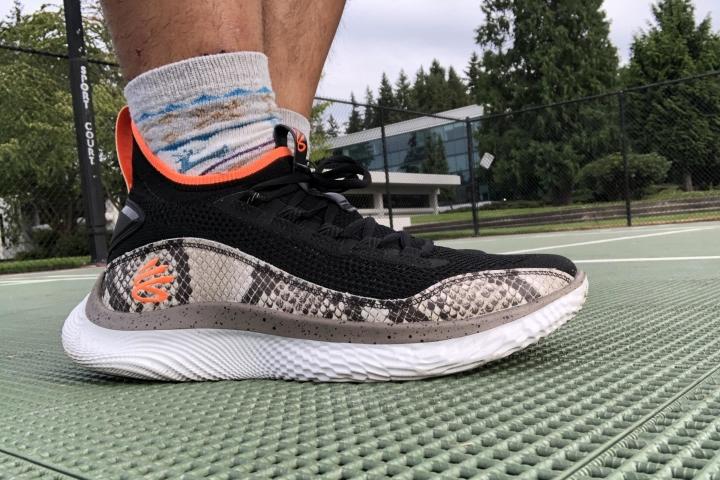 Keep the Curry 8 indoors at all costs
I would recommend the Curry 8 solely for indoor play, due to the thinner grooves used on the outsole. The shoe will still play well outdoors but the soft outsole used will rub away very rapidly and then lessen the effectiveness of the traction when then used indoors.
Breathability is commendable
The upper of the Curry uses a knit build that has very solid ventilation. In multiple active 2-hour shoot around my foot never felt noticeably hot and there was also never noticeable sweat buildup that I sometimes experience when wearing other shoes.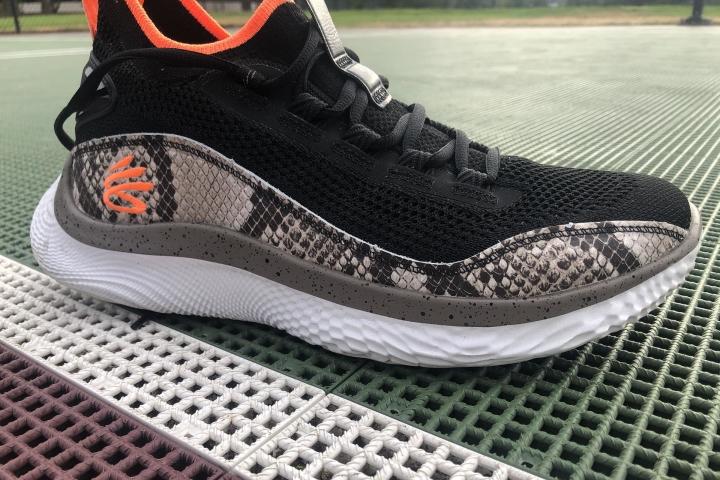 Good lockdown in the heel, slightly soft ankle support
Lockdown for me on these was good. There is a plastic heel counter that worked well to lock my foot in place with no movement around there. The knit upper overall was well done, but was just slightly soft and allowed a bit too much excess movement that I would have preferred not to. That being said, this was a minor notice and was not a big deal for me.
Heavy price tag
The retail price for the Under Armour Curry 8 is $160 USD, which is a high but fair price for these (basketball shoes have an average price of $131). Anything over $150 in my books needs to be an absolute killer performer to warrant its price, and these lived up to the heavy price tag. The aesthetics were also enjoyable for me, with the sleek, slim design and showcasing the new Curry brand logo.