Who should buy the Hoka Rocket LD
The Hoka Rocket LD is a lightweight and propulsive track shoe best for:
long distance track athletes
1500 meters to 5000 meters events
Profile of the Hoka Rocket LD
Use – As projected by its name, the Hoka Rocket LD is built for long-range running. It is ideal for races that range from 1500 meters to 5000 meters.
Spike Type –To be able to generate optimal surface traction, the shoe accommodates 4 pyramid spikes in the forefoot. These spike pins are ¼-inch in length and are responsible for digging into the track for a swifter and more stable running experience.
Spike Plate – Affixed to the outsole of this long-distance running spike is a rocker horseshoe plate. It promotes the right balance of flexibility and traction.
Delivers maximum grip and flexibility
The Rocket LD from Hoka flaunts comfort, stability, and lightness. That is why its componentry includes a contoured foam midsole that provides lightweight cushioning.
The same element that adheres to the shoe's lightweight composition is its rocker horseshoe plate. This material is highly flexible and yields maximum grip.
Rocket LD provides a sock-like fit
Additionally, an upper made out of open mesh material is designated as the shoe's coverage. It gives a breathable, sock-like fit and is embellished with synthetic overlays that enhance support.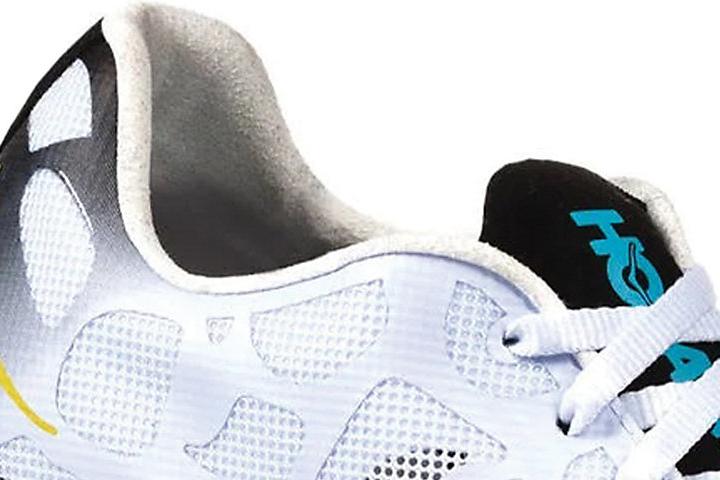 The Hoka Rocket LD is configured using the standard width. Men and women can purchase using their usual size preference.
Lightweight and durable
To give the shoe a comfortable, secure wrap, an open mesh upper is integrated into its composition. It basically conforms to the natural contours and shape of the foot. To further security and lockdown, synthetic overlays are welded to the upper.
Occupying the whole outsole of the Rocket LD is its rocker horseshoe plate. It is a very lightweight, durable material that preserves the track spike's quality.
Efficient transitions at toe-off
The rocker horseshoe plate maintains the flexibility of the shoe while allowing efficient transitions at the toe-off. Long-distance running is a considerably strenuous activity that leads to the production of excessive sweat, especially in the foot.
That is why a breathable material is fundamental in the general makeup of the track and field spike. Hence, the integration of an open mesh into the Rocket LD's upper design.
Allows a healthy amount of airflow
Such upper material contains several perforations that permit a healthy amount of air circulation within the platform.
Moreover, it possesses a lightness, and it is naturally form-fitting because of its ability to adapt to the natural shape of the foot. The same upper component is found in the ASICS Hyper MD 7 and Saucony Ballista.
Hoka Rocket LD offers maximum support
One of the promised characteristics of the Rocket LD is maximum support.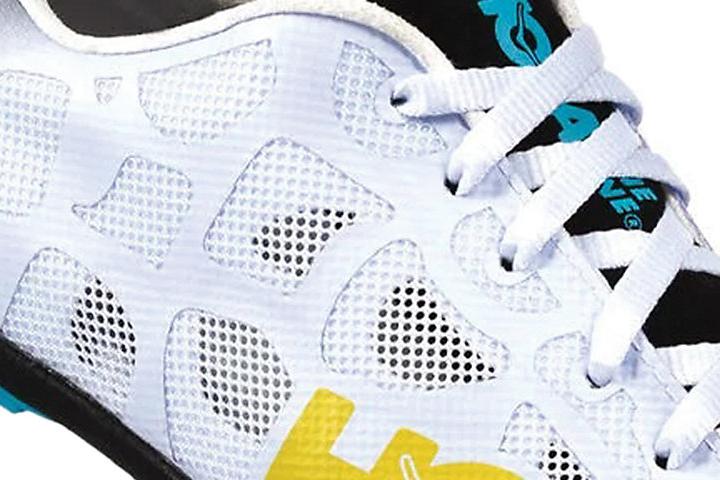 That is why several synthetic overlays are fused to the upper that promotes structural integrity. It also improves the shoe's lockdown.