4 Best Hiking Boots For Wide Feet in 2023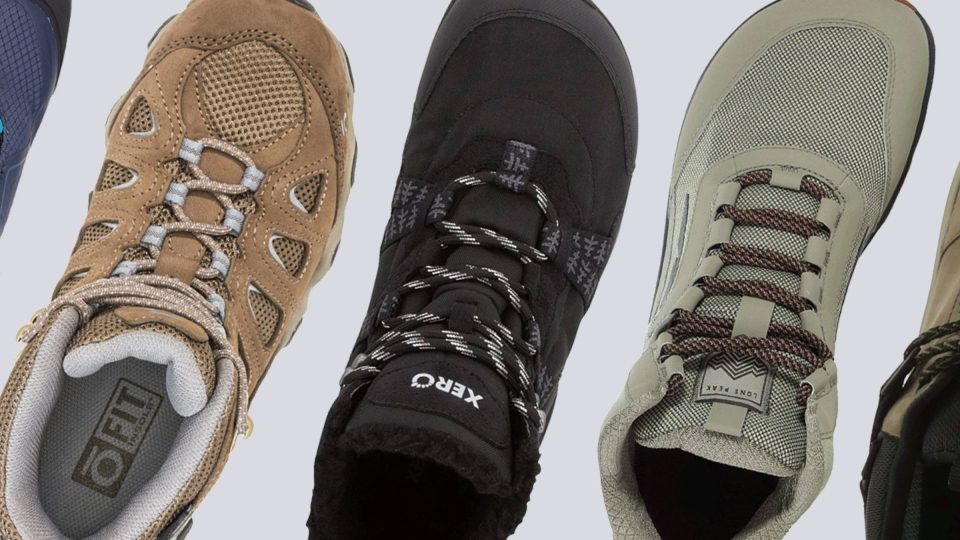 We earn affiliate commissions at no extra cost to you when you buy through us. Why trust us
Get a new pair of boots that fit snugly and offer just enough room to wiggle your toes. As an enthusiastic team of reviewers on RunRepeat, we give our best roundups of wide-toe box hiking boots for outdoor lovers who need them. You can now hit the trails with more comfort and fun.
From giant brands like Salomon, Adidas, and Oboz, to Altra, KEEN, and Danner, you have plenty of amazing options to select from. No matter the distance or the intensity and level of difficulty of the terrain, there's a perfect pair of boots that will keep your feet pretty comfortable.
To help you choose the most ideal footwear, we've purchased and tested 30+ of the best wide-toe box hiking boots. We then chose our top picks and generated our very own comprehensive reviews of each of them.
Comparison of the 4 best hiking boots for wide feet
| | | | | | |
| --- | --- | --- | --- | --- | --- |
| Best | | | | | |
| CoreScore | | | | | |
| Users rating | | | | | |
| Experts | | | | | |
| Best price | | | | | |
| Ranking | | | | | |
| Popularity | | | | | |
| # of colorways | | | | | |
How to choose hiking boots for wide feet
Have you been struggling to find a comfortable pair of hiking boots and no matter what you do, you can't find the right fit? It might be time to try a pair with a wide toebox. In this guide, we'll discuss everything from the importance of proper fit to the features and benefits of wide toebox boots.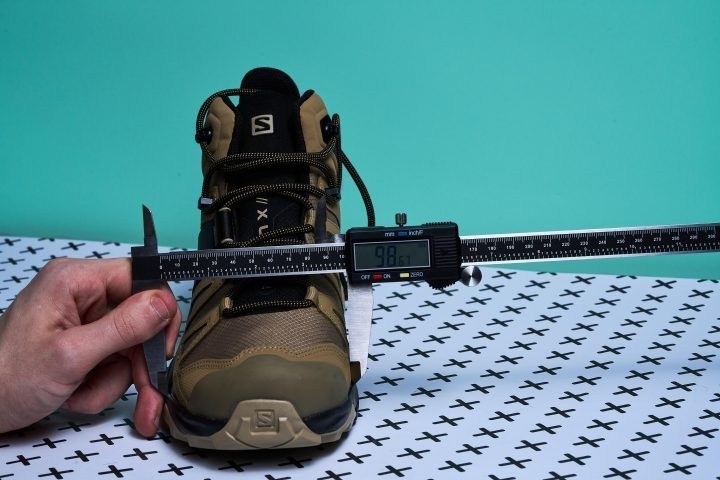 What is a wide toebox?
A wide toe box is simply a wider front portion of a shoe that allows extra space for your toes, giving them plenty of room to wiggle and stretch.
Why choose wide toebox hiking boots?
Wide toebox boots are great for hikers who have wider feet, bunions, or any kind of foot pain. Having the extra space at the front of your shoes to allow room for your toes can resolve common foot issues that are caused by too much pressure and make a huge difference in how comfortable you feel on the trail.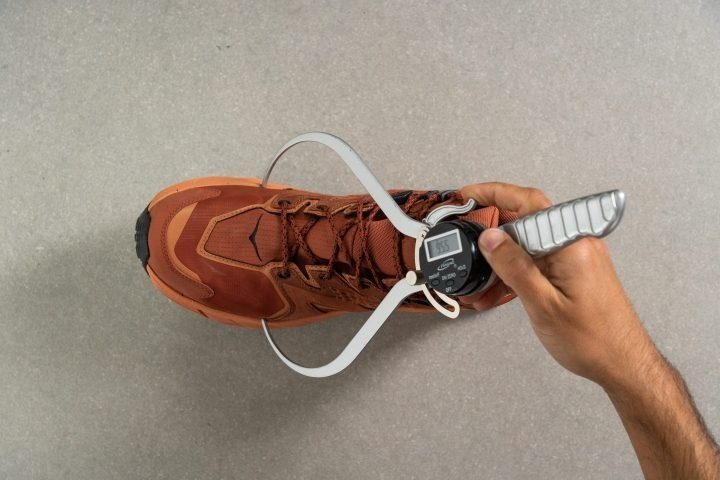 Wider toe boxes also provide more stability, allowing your feet to stay firmly planted while walking or climbing over rocks and uneven terrain. The extra space helps you maintain a secure balance, even when the ground is slippery or unstable.
Features of wide toebox hiking boots
Wide toe box hiking boots offer numerous benefits for hikers who have wider feet or suffer from foot pain. 
Here are the main features and benefits to keep in mind when purchasing these types of shoes:
Extra room for your toes
Wide toe box boots offer extra room for your toes to move and spread out. This helps reduce chafing, blisters, and bunions caused by tight shoes.
Better stability on tricky ground
With more space at the front of your shoes, you'll have improved stability when walking or climbing over uneven terrain.
More comfort for your feet
Wide toebox hiking boots are specifically designed to provide cushioning and support for your feet, giving you all-day comfort on the trail.
Benefits of wide toebox boots
Wide toe ox boots provide many benefits to hikers of all levels. Not only do they give extra space for your toes, and provide more stability and support, but there are many more benefits too. Here's a detailed comparison between wide toebox hiking boots and traditional ones.
| | | |
| --- | --- | --- |
| Feature | Wide Toebox Hiking Boots | Traditional Hiking Boots |
| Toe Box Width | Ample space for toes | Narrower toebox |
| Toe Comfort | Reduced pressure & rubbing | Potential discomfort |
| Foot splay | Allows natural splay | May restrict movement |
| Bunion & Foot Issues | Ideal for bunion sufferers | Can exacerbate issues |
| Width Options | Available in wider sizes | Limited width range |
| Impact on Foot Mechanics | Mimics natural walking | May alter gait |
| Sock Options | Accommodates thicker socks | Requires thinner socks |
| Foot Fatigue | Reduced strain on feet | Potential fatigue |
The potential risks of traditional hiking boots
Traditional hiking boots are often stiff, with little flexibility in the toe box. This can cause uncomfortable pressure and friction on your toes, leading to blisters, bunions, and other foot problems that can make it difficult to enjoy a hike.
Without proper space for your toes to move, you may experience discomfort and instability that can take away from the pleasure of a peaceful walk in nature.
Narrower tow boxes can cause pain
Traditional hiking boots tend to be narrower at the toe box, which can cause your foot to feel cramped and uncomfortable after a long day on the trail. Additionally, they lack cushioning and arch support, making them less comfortable than wide toebox boots.
Chance of getting bunions
Wide toebox hiking boots, on the other hand, provide a much better fit and extra space for your toes to move and stretch. For hikers who struggle with foot pain or bunions, wide toebox boots can make all the difference in having a comfortable and enjoyable hike.
Wide toebox hiking boots aren't for everyone
While wide toebox boots are great for many hikers, there are some people who should not consider them. People with narrow feet, for example, may find that a wide toebox is too roomy and can cause their feet to slide around in the shoe, making it difficult to maintain balance. Additionally, people with more severe foot issues — like plantar fasciitis — may find that the extra room in a wide toebox boot can make their condition worse.
Get your doctor's opinion
It's important to remember that everyone's feet are different and what works for one person may not work for another. We recommend consulting with a doctor or physical therapist if you're unsure of what type of shoe is best for your condition.
The best wide toebox boots for different hiking activities
Whether you're planning a day hike or a longer backpacking trip, there are plenty of wide toebox boots to choose from. Here's an overview of the best options for different types of activities.
Wide toebox boots for day hikes
Boots with a wider toe box and provide reliable traction on rocky trails, while also allowing your feet to splay naturally, making them a very comfy choice.
Wide toebox boots for backpacking trips
For longer backpacking trips, you'll want to invest in boots that are durable and can handle long days on the trail. Wide toebox boots can be very durable and made with rugged uppers, while also bringing all the benefits mentioned so far.
How to choose the right wide toebox boots
1. Measure your feet and get a proper fitting.
The most important step in finding the right pair of hiking boots with a wide toebox is getting the correct measurement for your feet. It's best to have this done by an expert so that you can try on different sizes and styles until you find the perfect fit.
2. Look for features like cushioning and arch support.
The quality of your boots is just as important as finding the right size. Make sure to look for features like cushioning and support, as this will help keep your feet comfortable no matter how long you're on the trail.
3. Choose the right material.
The material of your boots is also important when it comes to finding the perfect pair of wide toebox hiking boots. Look for materials that are breathable and water-resistant, as these will help keep your feet dry and cool no matter what terrain you're trekking over.
A brief history of wide toebox boots
Hiking boots with wide toeboxes were first developed in the early 1990s as a way to provide hikers with more comfort and support. At this time, most hiking boots featured narrow toeboxes that put too much pressure on the feet when walking over uneven terrain.
Realising that uncomfortable shoes can lead to injury or discomfort, manufacturers began to create boots with wider toe boxes to give hikers more room for their toes.
Why wide toebox hiking boots are still popular
Since then, wide toe box boots have become a popular choice among hikers of all levels. With extra space at the front of the shoe and durable materials that can withstand tough terrain, they are ideal for those looking to enjoy their hikes in comfort and style.
Popular brands of hiking boots for wide feet
When it comes to hiking boots with roomy toeboxes, there are a few brands that stand out. Oboz, Altra, and KEEN all make great wide toebox boots in various styles and sizes.
Oboz hiking boots
Oboz is a popular choice for hikers looking for a wide toebox as they combine this with great cushioning, waterproofing, and arch support. Oboz is a lesser-known brand, but highly regarded in the thru-hiking community.
Altra hiking boots
Altra is another great brand for those looking for a wide toebox boot. They make hiking boots that feature an enhanced midsole system for increased cushioning, as well as a mesh upper for breathability.
KEEN hiking boots
Finally, KEEN is a great choice for those who want a waterproof and durable boot. KEEN make boots with sturdy leather uppers and EVA midsole for extra cushioning, as well as a wide toebox that gives your feet plenty of space.
FAQ abut hiking boots for wide feet
Is it bad to have a hiking boot that's too wide?
When it comes to hiking boots, the most important factor is fit. If your boots are too large, they will cause your feet to slide around and can lead to blisters or bunions. We recommend that you try on the boots before heading out on the trail.
What type of socks should I wear with wide toebox boots?
When wearing wide toebox boots, you should opt for a comfortable and breathable sock. This will provide extra cushioning as well as help prevent blisters or hot spots on your feet. Merino wool is an excellent choice because it's lightweight and odour-resistant.
Should I wear insoles with wide toebox boots?
If you have a specific condition or need extra cushioning, then wearing an insole may be beneficial. It's always best to consult with a doctor or physical therapist to determine if insoles are right for you.
How we test hiking boots
Before we recommend each model on this list, we put in the time at the RunRepeat lab to examine the materials and commercial features of the footwear. We then proceed to the most exciting part of the process, which is field-testing the boots in actual outdoor adventures.
Our method includes:
Purchasing the hiking boots with a wide-toe box using our own money. This keeps our reviews and recommendations free from any bias or brand loyalty.
Hiking 30 to 50 miles for each boot to have a first-hand experience of its fit, performance, and comfort level traversing challenging backpacking routes and technical terrain. We also check the boot's traction, protective features, durability, weight, and more.
Moreover, we evaluate all aspects of footwear and its overall value, dependability, and wearability based on the tests we conduct inside our lab. We relate them to our observations and impressions when they are faced with extreme outdoor conditions and real-life hikes. Additionally, we uncover all the parts of the shoes by chopping them up into pieces.